Architect Zombies, Urban Acupuncturists, and Green Scars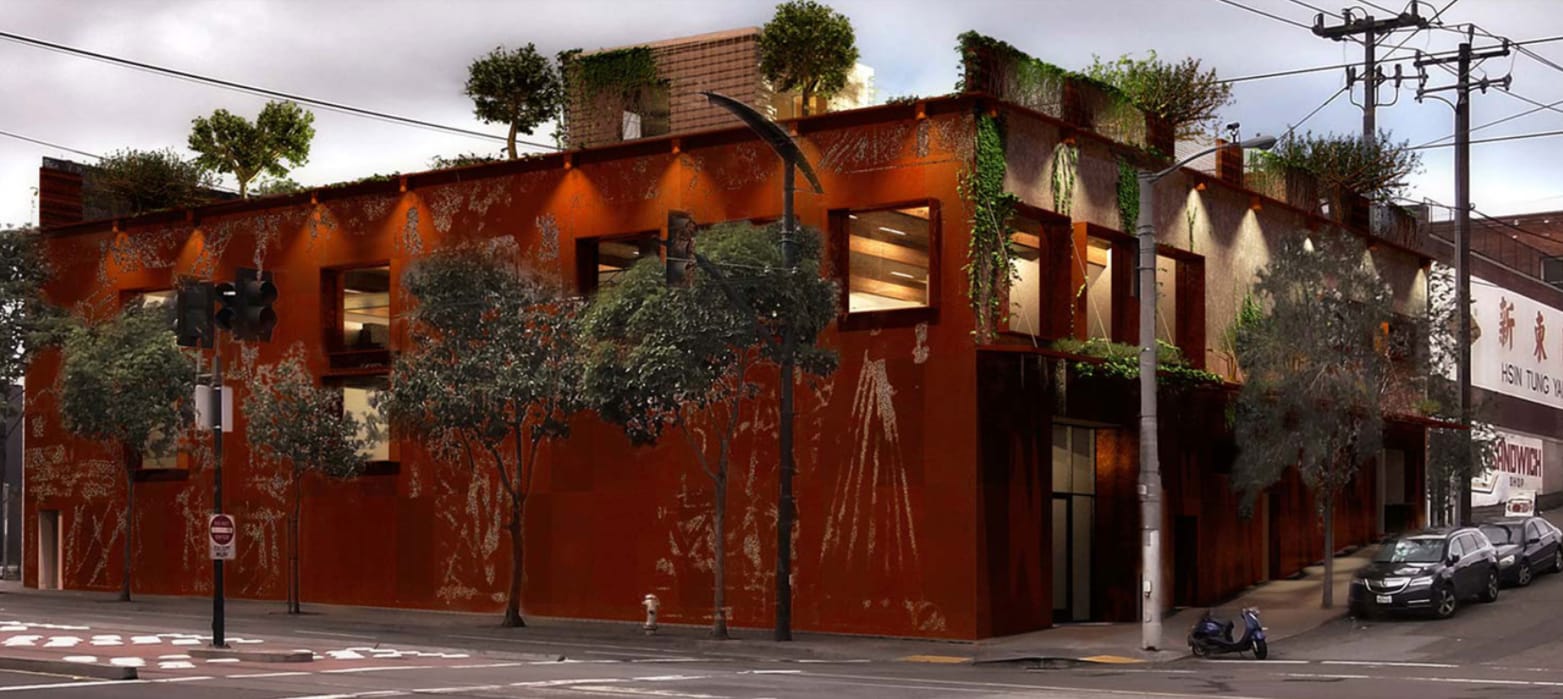 Meet Artist Alexis Laurent in The Pearl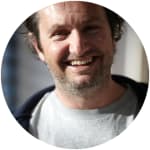 Alexis Laurent is an artist, designer, sculptor, native Frenchman and transplant San Franciscan. We love his perspective on each piece—and how he shares it with an assertive eloquence that's very French. We met up with him at a space in SF full of his creations: The Pearl.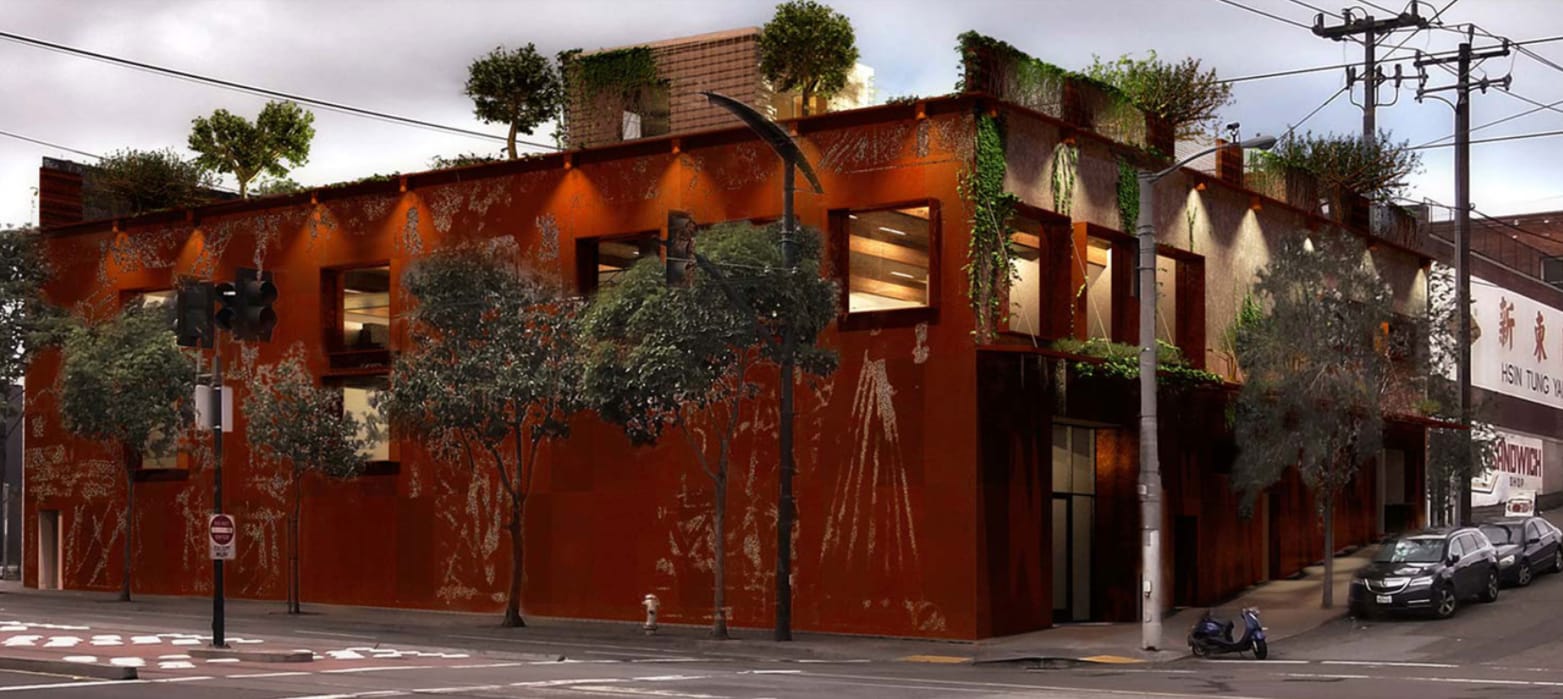 The word "Pearl" conjures pure, opalescent textures in our minds, however, when I arrive at The Pearl in San Francisco I realize this isn't why it was given the illustrious name. Actually, the building looks forbidding and heavy—more like an industrial manufacturing complex than an events venue. I notice it's wrapped in sheets of steel with a mysterious pattern etched into the patina and I start to question if I'm at the right place. As I walk around the side of the structure, the sound of saws draws me towards a door that's slightly ajar.  I creep towards it and sneakily peek my head in. Busted. Alexis immediately spots me, yells a greeting over the noise, traverses piles of uncut wood, dodges a wheelbarrow, and comes out to meet me.
Within moments, Alexis is showing me the area through his eyes as a designer; He leads me outside, we cross the street, dodge a Muni train, and turn to survey The Pearl from afar. From this new vantage point, I see the entire building is a mural (similar to large-scale graffiti art but etched into the steel). Images of huge construction cranes jump out from the oxidizing patina and Alexis tells me he created this mural to document the view that's about to disappear.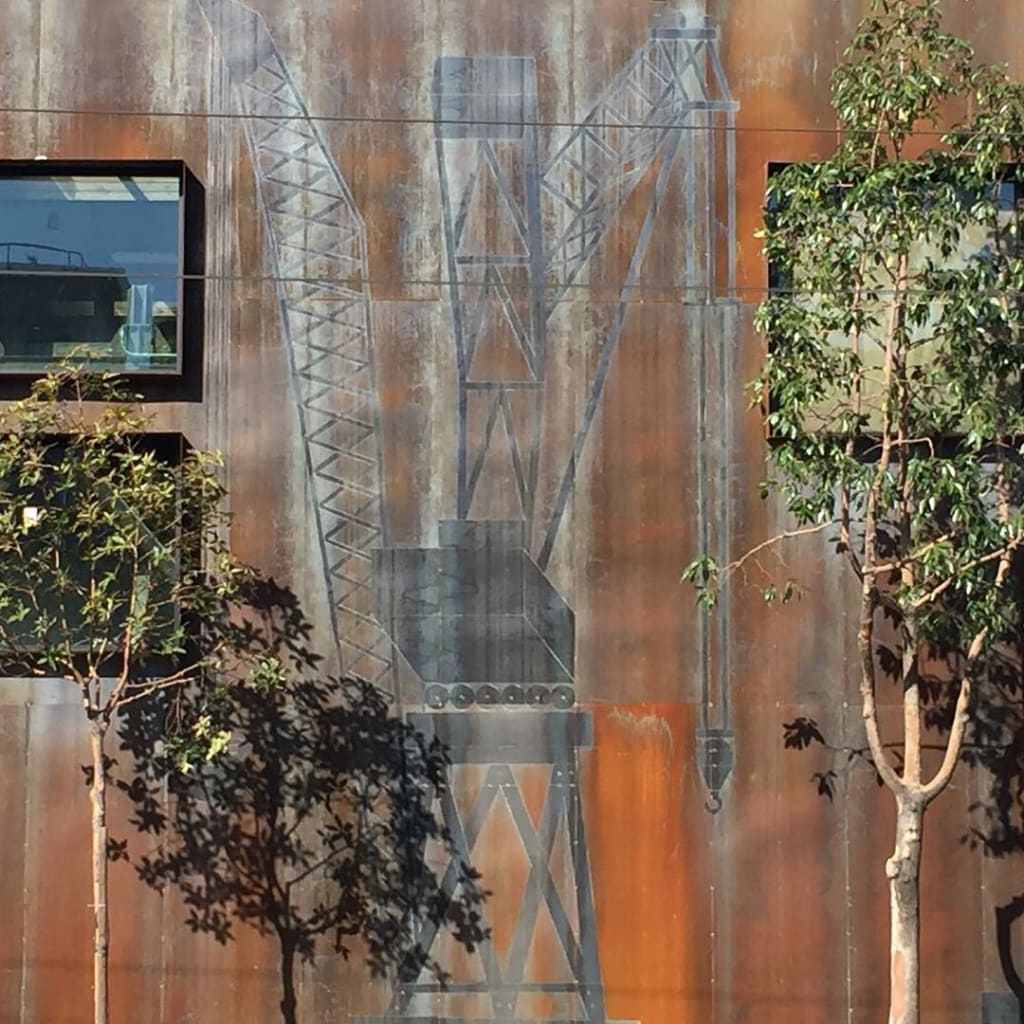 In the early 1900's the area across from The Pearl was the biggest shipyard on the west side of the Mississippi, however, over time it fell into disrepair. Today these 25+ acres are prime real estate so they've been slated to transform over the next 10 years into a fancy live-work zone (complete with an imported sand beach). To capture the change and save some of this soon-to-disappear history, Alexis insisted on some creative freedom when working on The Pearl. "I was telling our partners, 'I'm not doing this project unless I can't have a building that tells the story of the Dog Patch and of Pier 70', because it's an event's space, right? So it's a place of public assembly and I wanted people to think like this." He points to the mural on the building then to two identical cranes across the water, "These cranes have names: Rick and Nora after the Hemingway book. We actually are going to call the secret bar [being built inside The Pearl] 'Rick and Nora' after them." I like that he has a soft spot for rusty cranes.
Over the next hour, Alexis walks me around pointing out design elements and history, "Over there, all the way down, are amazing industrial leftover buildings! And this one used to be the power station." While we navigate, he takes a strong stance on almost everything from modern architecture to urban planning to design in general. I love his candor when he says,
"Developers, architects, they don't have enough 'wow' in their master plans. [Architecturally, the] 21st century was a disaster… first of all those architects had no balls, and second of all they have no soul. It's horrible, they're like zombies. I'm not against a good CAD drawing, but you need to show a soul. Otherwise, you're freaking dead."
The Pearl's outside is like a sea-worn oyster's shell and the inside is where treasures are found. We walk in and the openness of the space makes an impression. My neck stretches to look up to the skylights poised over I-Beams dripping with plants. The tall white walls around us are dotted by sprawling, sculptural maps while the largest surface in front of me is overgrown by a mosaic tree. Geometric balls hang from the ceiling like illuminated science projects. As he describes each object in detail (his works in The Pearl are mapped on Wescover), he weaves in his own poetically phrased philosophies on design.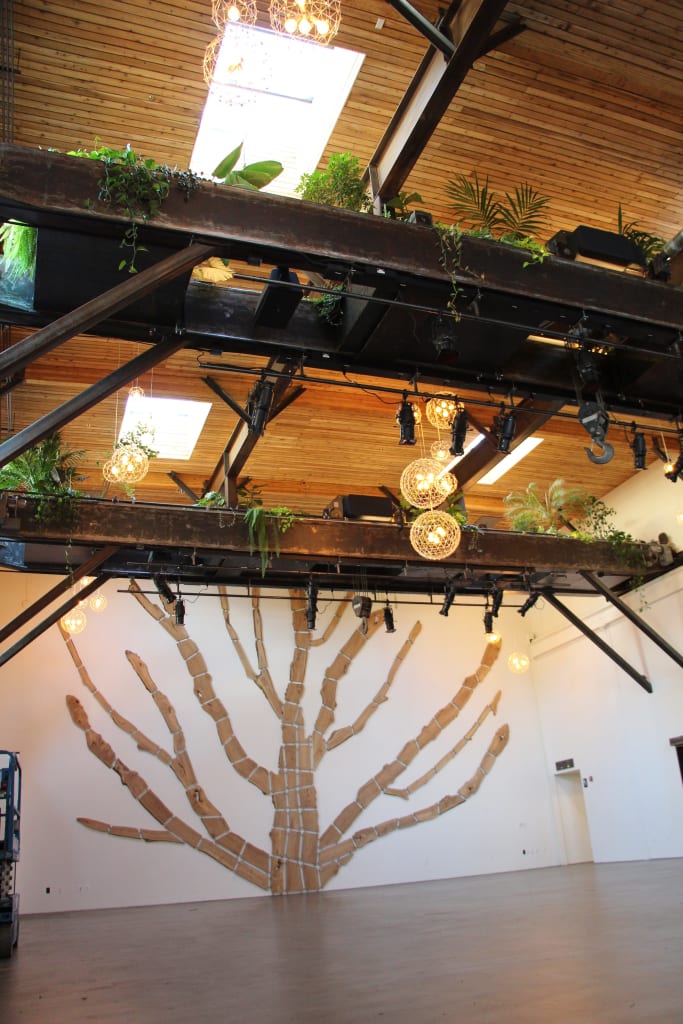 Most importantly, Alexis encourages us to consider Urban Acupuncture. The concept that, by engaging creative designers with the problems a community faces, any small space can be used to relieve a stress of urban life,
"I think we need to have discussion worldwide about what it means to be a city. What it is to be urban. What it is to grow—and grow in a way that makes sense. How do you put green in cities? How do you connect to the land?… Frankly, cities need to do meditation and yoga— as a city, we need to design to relax."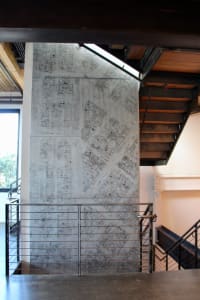 It's apparent Alexis isn't necessarily against industrial and urban landscapes. He finds both the organic and linear elements of design beautiful. When he starts talking about Green Scars I finally understand how he brings the two together, "I call it green scars. In other words, it's like a living wall but what I was trying to do here was add a layer of architecture to a green wall. That's why I wanted to have the metal… When they did the High Line in NY, their egos didn't get in their way of nature. And then they used a guy from the Netherlands to landscape the plants. The guy is a 100% believer in what I believe in which is raw nature as opposed to curated nature. So like, letting it go wild."
The truth is, at this point in our interview, I'm incredibly biased. I already loved Alexis Laurent's work but now his perspective, candor, and poetic exuberance have me hooked. I mean, how could you not admire the man? He turned the The Pearl into a living legacy from the outside in. The space is a tangible testament to his artistic talents as well as ingenuity and appreciation for context.
True to form, Alexis closes with a unique perspective, "We are industrial, we are urban but we need to be natural. On another building, I put a sentence that says, 'As a society, the more we go digital the more we need to go natural.'  Let's think about it. Because I think that's what we can all actively do."