Design Around the World: Discover the New Wescover MAP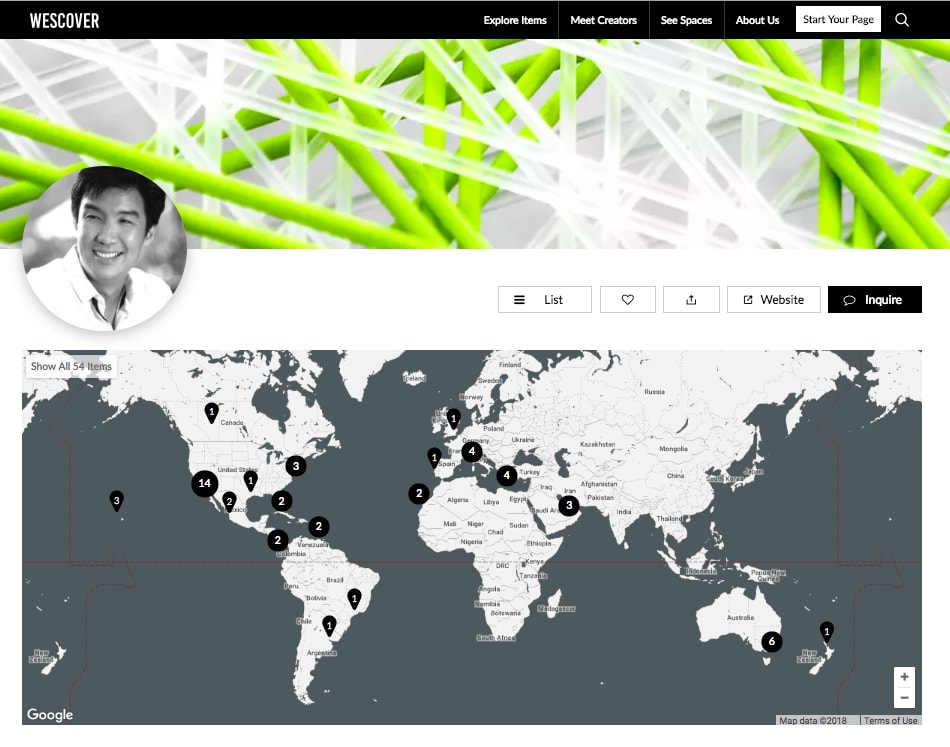 The world is more connected than ever. Now it's time to connect design objects with their Creators and their Spaces. At Wescover, every object is made by a Creator and is located in a Space (which may have also been designed by an Interior Designer!)
Who designed the sleek and elegant chair in your favorite restaurant's main dining room? Where are more of your favorite Creator's works located?
Find your answers on the MAP.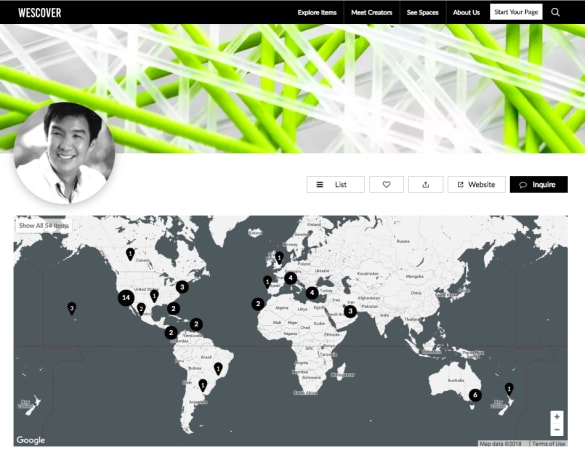 When looking at any Creator's Wescover Page, just click the "Map" icon to view their works around the globe!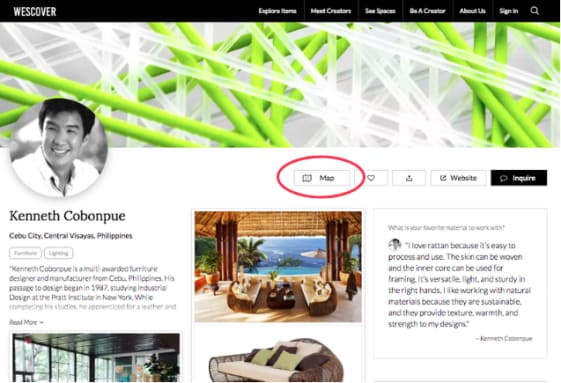 Creators:
You've crafted and created, you've sold your designs, and now your work is located all around the world… allow anyone to easily connect your designs with you!