Top Wescover Creators from August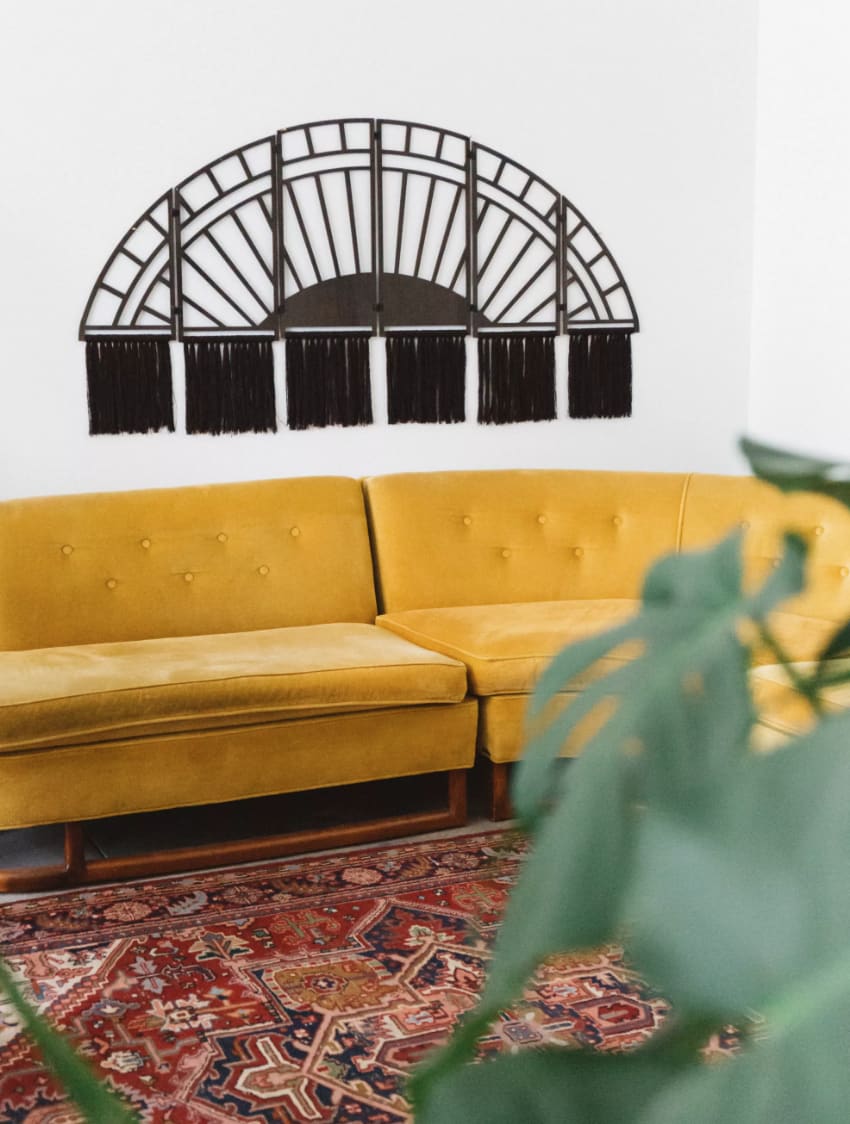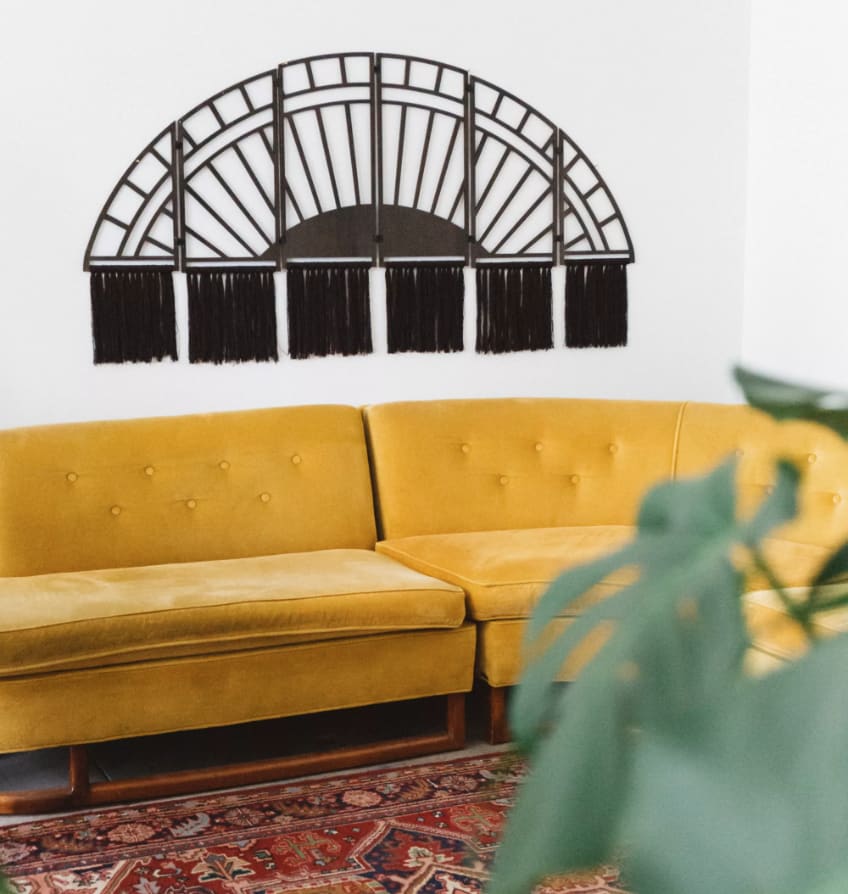 Wanderluxe "Pacifica" Wall Hanging installed at Brave Daughters Studio
We're so happy to see our community support and promote each other's work! More and more Creators are connecting: interior designers are crediting artists, artists are mentioning craftsmen, craftsmen are referring to designers, and so on… it's inspiring to learn how local spaces come to life and meet everyone involved! With all the creative kudos going around, more buyers are discovering our Creators and we've seen a rise in the number of Wescover visitors reaching out for custom commissions— cheers to all the people patronizing original artists!
We absolutely love seeing and sharing all our Creator's pieces. We are also excited to welcome new members to the Wescover team and share their favorite Creators from August!
Top Wescover Picks for August:
Wanderluxe

– Erin's original wall hangings are a beautiful balance of wood, fibers and brass. Wherever her work goes, her energy and balance surely follow! She shared the quote with us, "Follow your bliss and the universe will open doors for you where there were only walls. -Joseph Campbell" See more on:

https://www.wescover.com/creator/wanderluxe
Emma Gardner Design, LLC –

We love the vibrant Himalayan wool and Chinese silk rugs designed by this former editor and illustrator! See 29 spaces with Emma's work and her Q&A interview here: https://www.wescover.com/creator/emma-gardner-design-llc
Katherine Boxall

– Recently elected as an online semi-finalist for the Bombay Sapphire Artisan Series, artist Katherine incorporates various different styles into her work. Check out her incredible pieces on her Wescover page:

https://www.wescover.com/creator/katherine-boxall
Christina Watka

– Christina specializes in large-scale installations that draw in natural light through the use of low-relief sculptural undulations. One of Wescover's founders even has a piece by Christina in her home! See what we're talking about here:

https://www.wescover.com/creator/christina-watka
Tracie Herrtage of Le Beanock

– Tracie's groovy, graceful take on the traditional bean-bag has us looking for spaces to dive into her work. From model to metal worker, Tracie has an incredible story and we can't wait to interview her! https://www.wescover.com/creator/tracie-herrtage-of-le-beanock
Amy Cheng –

Process oriented artist Amy creates intricate, dimensional mosaics of glass and tiles. We are delighted to see public spaces with her art and in our interview she shared the mantra, "Being one with the universe." See more on her page at: https://www.wescover.com/creator/amy-cheng
Eskayel

– Love designs filled with color and vibrancy? Look no further than these beautifully-crafted textile designs! Check out her Wescover map:

https://www.wescover.com/creator/eskayel
Greg "Craola" Simkins

– The imagination of graffiti artist Greg is both a legend and a mystery, "My paintings are a mixture of classic pieces like Salvador Dali and Hieronymus Bosch, put through a blender with animated movies and nature shows, then spread out on a Wonderland-esque landscape." We're so grateful to have learned more about him through our Q&A interview! Check it out here: https://www.wescover.com/creator/greg-craola-simkins
Gabriel Scott

– Gabriel Kakon and Scott Richler definitely know how to make a statement with their line of furniture and lighting fixtures. Find handmade pieces fit for any interior here:

https://www.wescover.com/creator/gabriel-scott
Porter Teleo

– These hand printed, hand drawn wallcoverings by artist Kelly Porter and interior designer Bridgett Cochran will make you want to cover every surface you encounter with these creations. See them here:

https://www.wescover.com/creator/porter-teleo
The end of August marks the beginning of summer here in San Francisco! So we're excited to get out into the sunshine and see more creative Works IRL.