10 Nature-Inspired Contemporary Decor Trends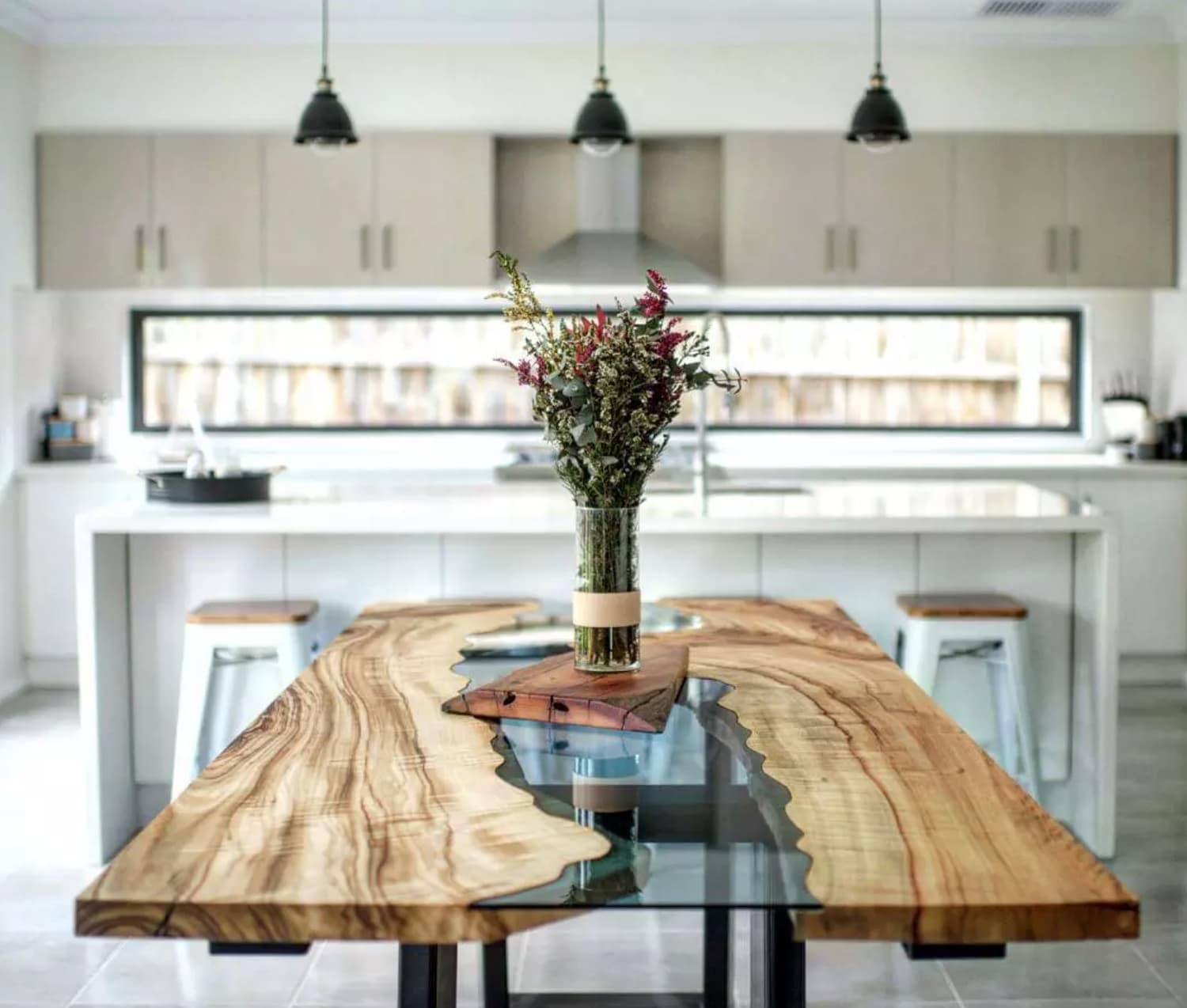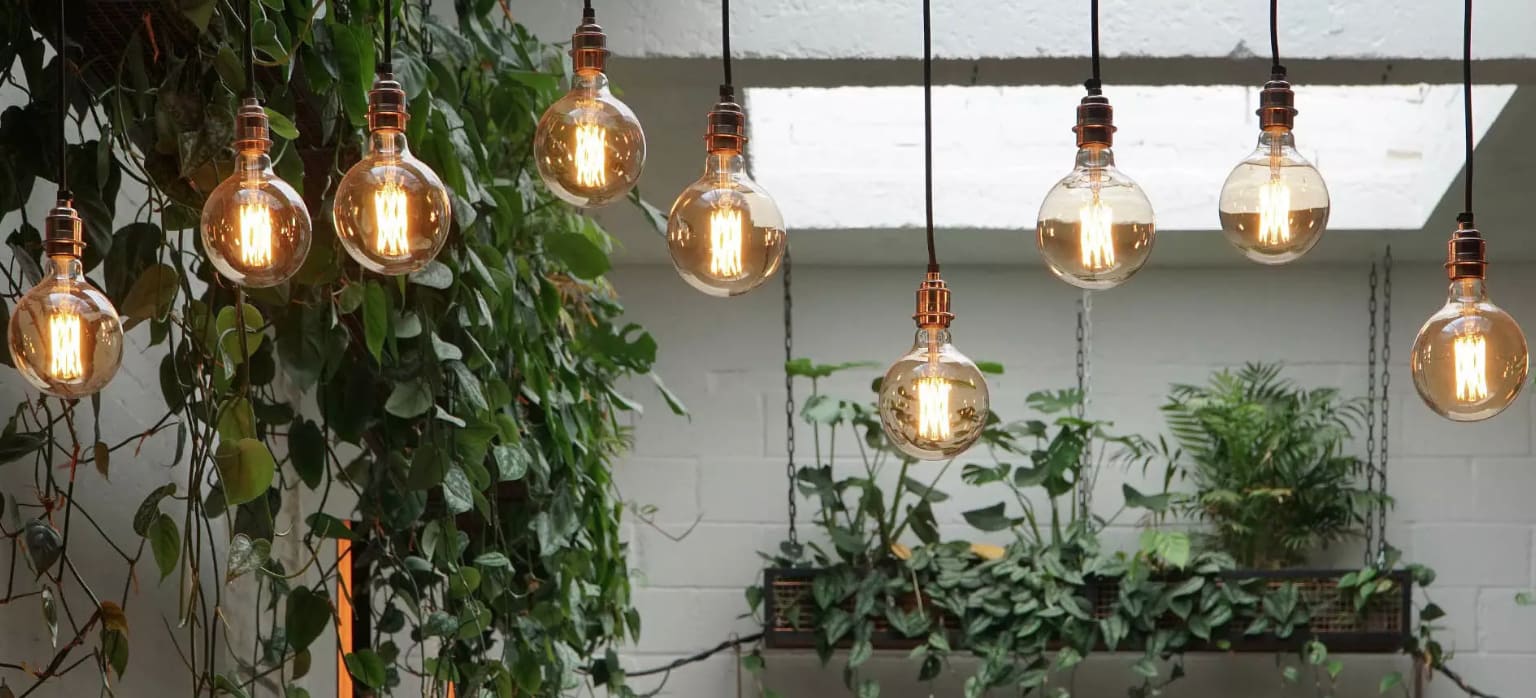 Gaia Bulbs made of blown glass. Piece made by Tala at Hackney Coffee Company Cafe, seen on Wescover.
Reclaimed wood
We're feeling warm-and-fuzzy about December… there's something so soothing about homes filled with the crisp, earthy scents of nature. Nature-inspired furniture, botanical prints, and outdoorsy art aren't just for the holidays though! We're noticing the outdoors coming into Wescover interior spaces across the globe whether it's floral wallpaper or creative fibrous wallhangings. These decorative touches are a way to keep a space cozy and calm every season— perfect gifts that keep on giving.
Recycled Timber Tables
Refreshing old wood with a new design is a wonderful way to thoughtfully bring nature into a living space. Every tree tells a story with its own unique grain, texture, and delicate aging that says heirloom-quality (never disposable decor). This season we are loving the work of Yard Furniture: an Australian furniture business that lets their wooden creations do the talking. Their use of recycled timber means that every one of their creations has its own history and a new chapter to tell in spaces like Grill'd Fairfield Restaurant.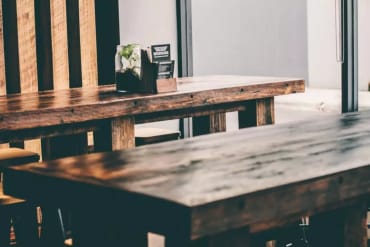 Watercolor Wallpaper
Watercolor and gouache bring a lively creative vibe to any space. From palm leaves to flower petal schemes, these prints radiate a tropical feel that immerses you in their artistic landscape. We're drawn to Candice Kaye Design, a Canada-based textile artist that transports you to a different time zone. Want to feel like you're on a getaway trip to a faraway island? Look no further than Candice Kaye's bold and tropical wallpaper in Planta restaurant, inspired by her travels and recurring summer vibes.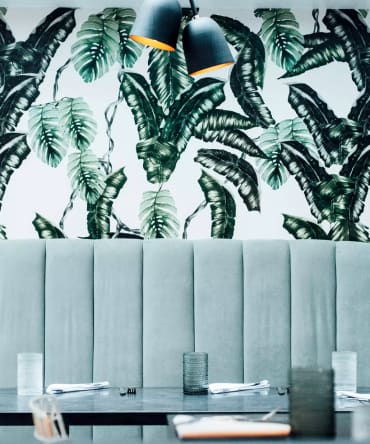 See More by Candice Kaye Design Here >
Wild Wood Tables
Nothing says natural like timber with vestiges from floods and other natural phenomena. Every table has a unique character, visible in the natural scarring and gum veins breeding a durable and sustainable design.  Wild About Wood is an Australian furniture studio whose pieces are sure to make you go wild. Wild About Wood has us mesmerized with the raw and unique timber furniture that brings the raw beauty of nature to your home, just like this Camphor dining table is bringing an organic modern vibe to this beautiful Melbourne residence.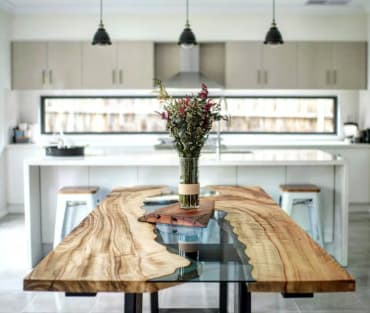 Eco-Friendly Custom Rugs
Organic materials with a natural design are a perfect way to add a soft coziness to any interior space. From Merino wool to bamboo silk and Tibetan Crossweave, these rugs possess a lasting beauty. Eskayel 's nature and travel-inspired designs add a splash of colorful patterns to various private residences across the United States. Nothing says sustainable innovation like regional materials, water-based pigment ink, and quality textiles.
Warm Lighting
When faced with the cold of open and efficient modern design, warm lighting is sure to add a soothing glow to any interior atmosphere. Every traditional blown glass light bulb provides the natural tint present in many cozy cafes and fine dining venues. Tala is an award-winning lighting brand that changes the game of traditional light bulbs. Tala hopes to mitigate climate change through its designs, found in many cafés in London and Amsterdam. A perfect gift for modern design lovers, these light bulbs will cast a warm yellow light bringing a sunny glow into a home.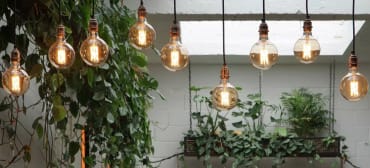 Fiber Tapestries

Eco-friendly artwork meets motion design in these handspun fiber taperstries. You'll definitely want to run your hands down these one-of-a-kind tapestries, built with 100% wool strands and handcut walnut wood. Lauren Williams has created an alternate 'moving canvas' whose organic natural palette graces private residences across the United States. Her organic-dyed and handspun fiber tapestries are inspired by the beauty of the West Coast and the Pacific Ocean. Not only can you sense nature in these interior spaces, you can feel it as well!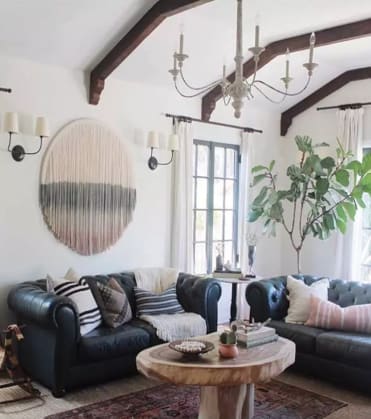 Tables As Nature Would Do It
Bringing the sinuous curves and fluid movement of the woods into homes all over Denmark, these handcrafted tables showcase an effortless organic beauty. Replicating nature has never seemed so easy. And yet, Danish designer Ask Emil Skovgaard dedicates time and technical expertise into making furniture as he imagines "nature would do it." Indeed, his innovative sets of tables and chairs appear to not have been tampered with at all. We are definitely going nuts over this walnut and glass table in this beautiful Copenhagen private residence.

Macrame Wall Hangings
The rough and knotted textures of Earth's landscapes come together in these orgnanic wall art designs. These natural silk and cotton creations are primed to be classics, bringing nature and quality design into many interior spaces.  We are loving Ranran Design  and their modern and vintage twist on wall hangings. Inspired by tropical nature and travels around the world, this Barcelona studio's charming handmade textiles add a vintage, cozy, and indigenous feel to this San Diego home.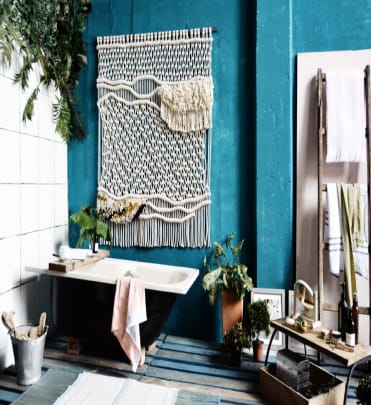 Naturescape Wall Treatments
From Japanese Spring to frosted woodlands and Italian Summers, these naturescape wall treatments let you travel into environments that appear to exist only miles away. We are amazed by Cheryl Maeder Photography – visual artist and filmmaker, Cheryl Maeder incorporates her travel photographs into drapes, blinds, and wall partitions featuring landscapes and childhood memories. She brings nature into a variety of interior spaces, from office buildings and airports to private residences, such as this privade residence in Atlanta Georgia.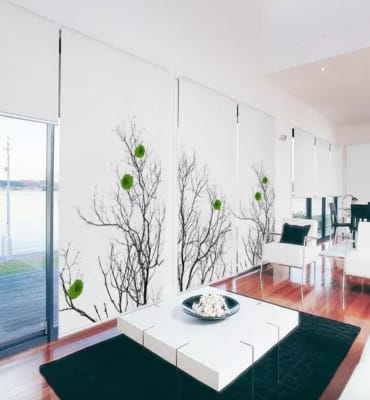 Custom Wall Treatments
Plaster and paint forge botanical wall treatments with the whimsical colors of the outside world. These handpainted designs bring simple and elegant depictions of plant life into the confines of many homes and restaurants. There are no limits to Caroline Lizarraga 's detailed masterpieces: floors, ceilings, stairs, and walls house her golden bamboo stencils, tropical leaves and African landscapes. You definitely want to check out this San Francisco-based decorative painter's amazing interior wall treatments.
Want to see some more local artists capturing the beauty of nature and bringing it to some of your favourite spaces? Explore your city at Wescover!