Unique Gift Items Under $200 by Local Artists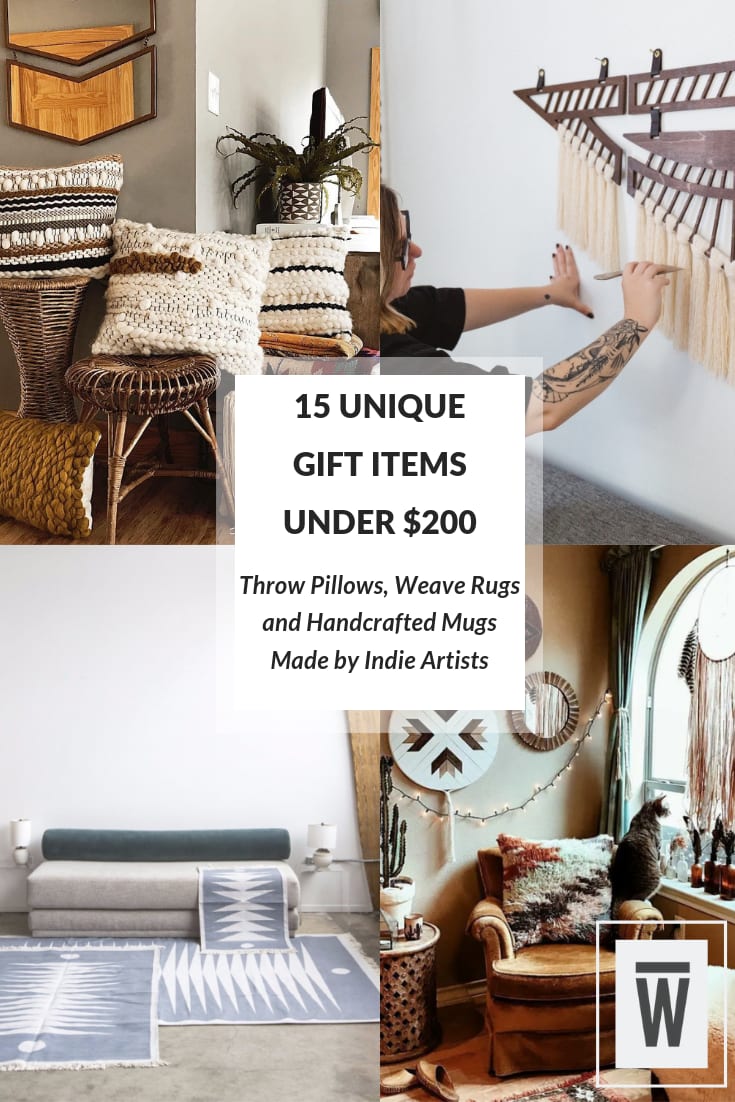 *You can find more creators near you on Wescover. Just click the black "inquire" button to ask about a gift!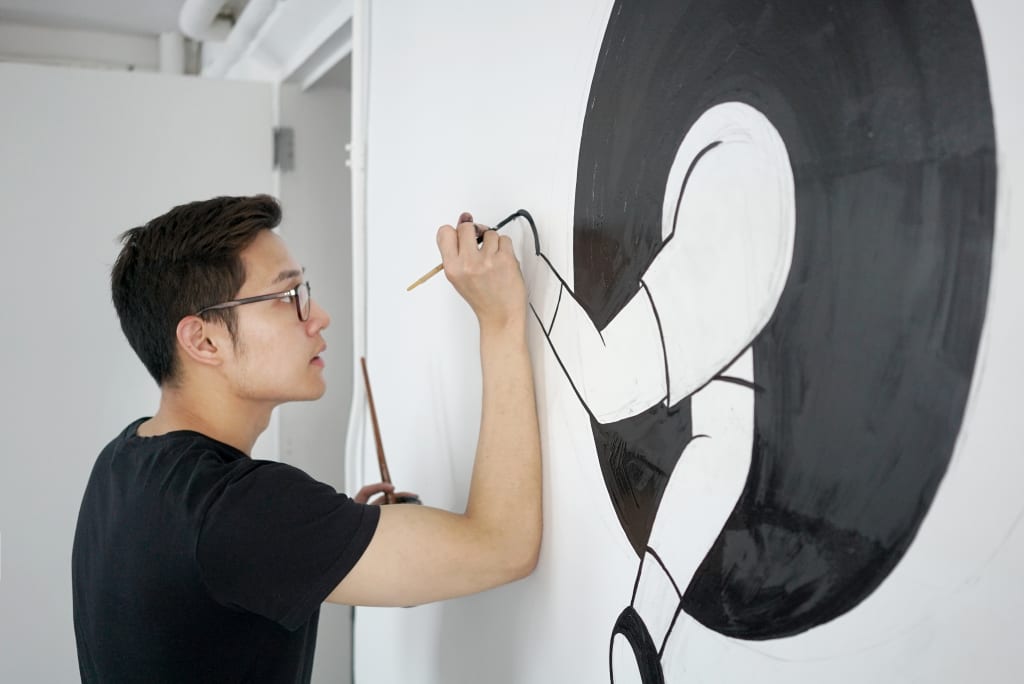 As design lovers, we search for unique and lasting gifts. We've seen how vintage pillows, handcrafted tableware, and contemporary lighting have brought a cozy and refined vibe to spaces around the globe. There's something about cozy lights, warm mugs, and hanging garlands that gets us in an extra creative gift-giving mood. So we've compiled a list of fifteen unique items under $200 that make for the perfect holiday gift. Get your wrapping paper ready for these local, unique and thoughtful designs.
Natural Woven Pillows and Throws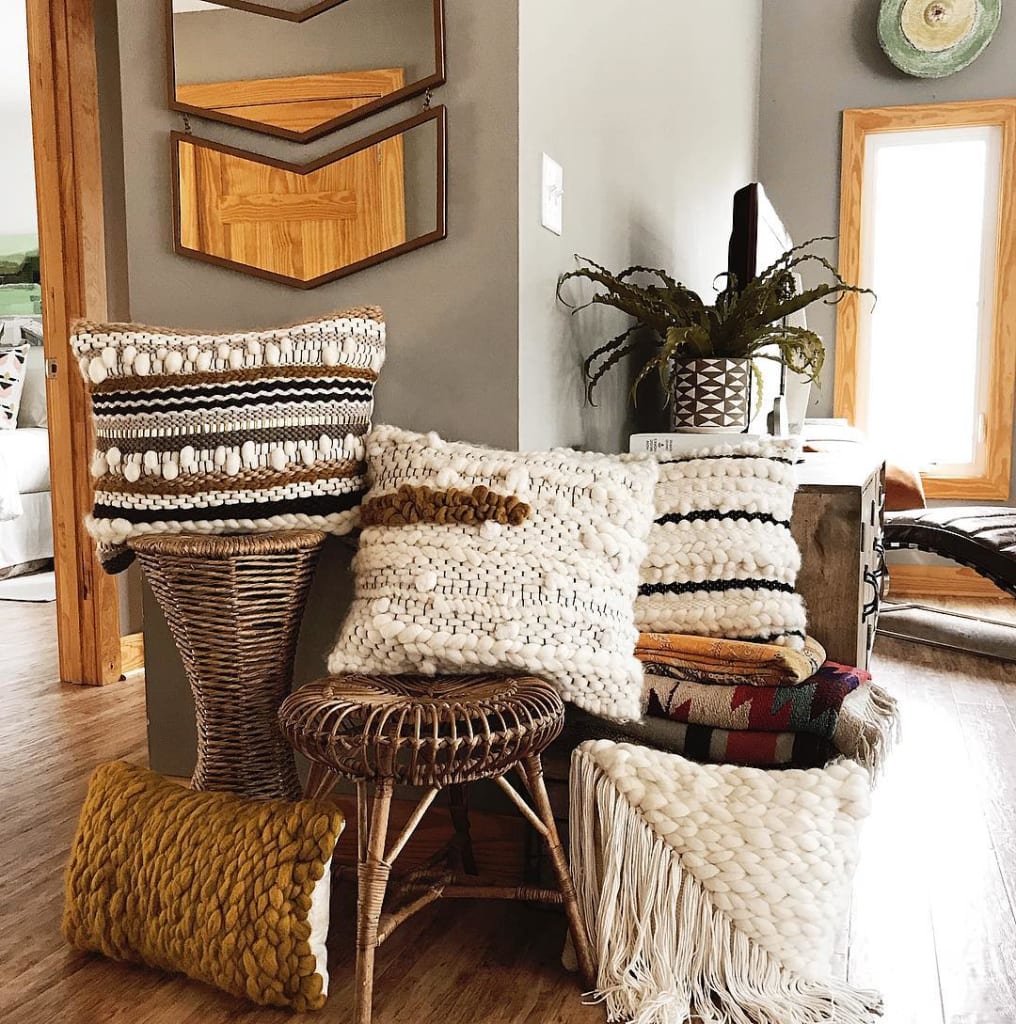 Handmade Wall-Hangings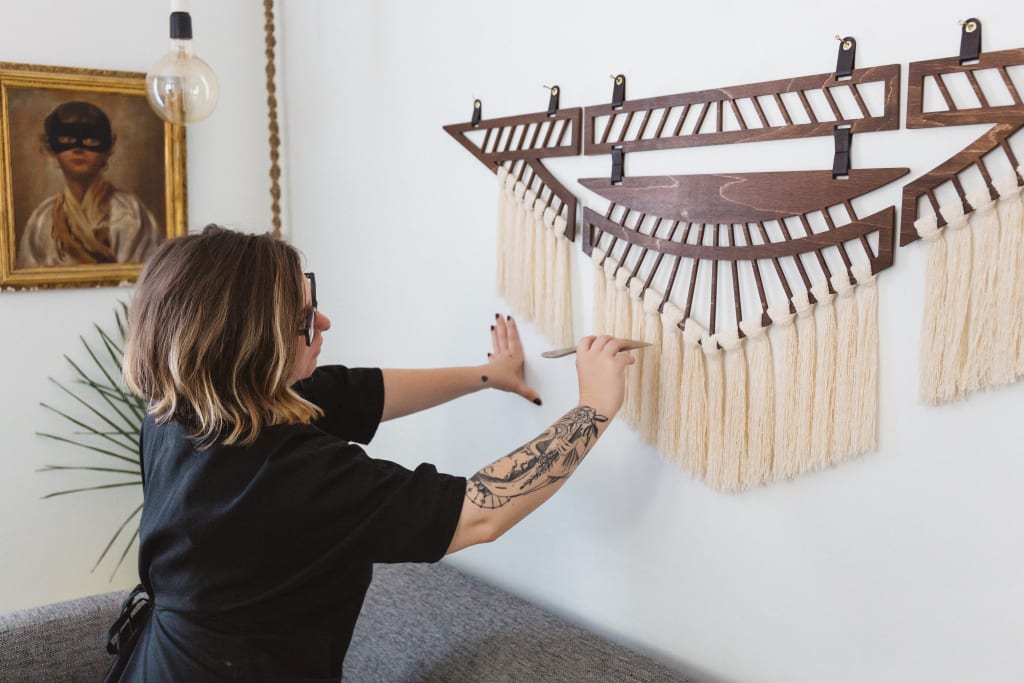 Autumn Vibes : 

a symbol

of both the power and fragility of nature, this wooden and beige wall-hanging brings earthy fierceness to your home. 

See more by  Wanderluxe>
Macrame Wood:

 We are loving this macrame wood wall art and its

 geometric

 bohemian vibes. 

 

See more by Roaming Roots >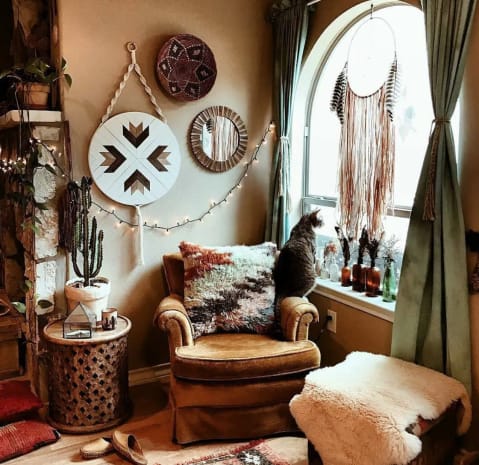 Handwoven Rugs
 Artisinal Red – Handwoven by Mexican artisans, this Merlot Diamond blanket is perfect for picnics and cozying up next to the fire.  See more by Five/Six Textiles > 
Cotton Flatweave-  Woven by master weavers outside of Jaipur India, this Yucca artisanal dhurrie brings a blue and beige palette any minimalism enthusiast will adore. See more by Block Shop Textiles>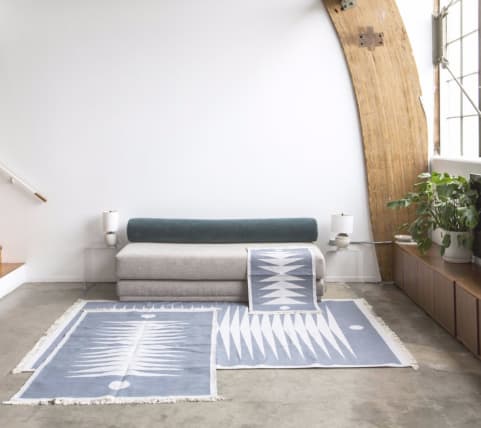 Handcrafted Tableware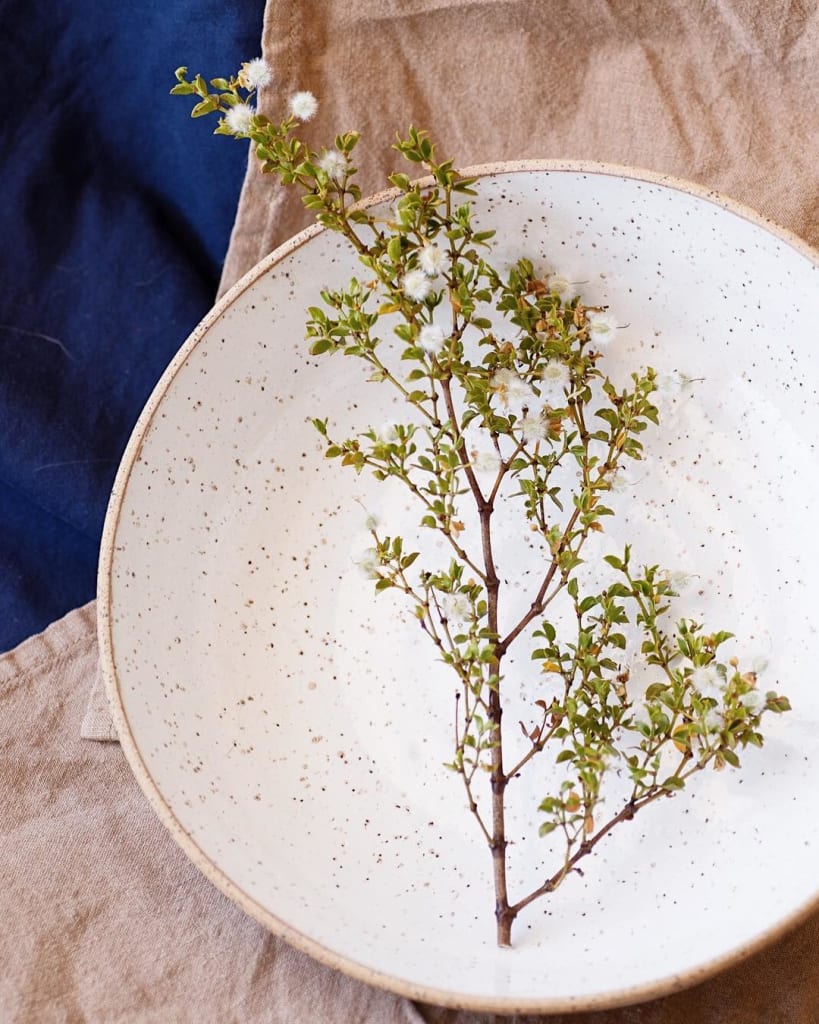 Minimal Noir –

The moon is our inspiration! These 

solar eclipse-inspired black-and-white mugs are sure a great addition for any modern kitchen. See more by Namavari> 
Earthy Coffee Mug– Available in many glazes, these pieces blend into a warm desert palette.  See more by ZZIEE Ceramics> 
Rustic Modern– Warm up your hot chocolate! This art deco and black-and-white minimalism mug could be a Christmas decoration on its own.  See more by BKB Ceramics> 
Contemporary Lighting Lamps
Industrial Wall Lamp– This modern steel swinging lamp can be swiveled in all directions, making it a perfect for bedside reading and dim overhead lighting!  See more by ONEFORTYTHREE> 
Modern Brass – This hardwired unlacquered brass sconce combines modern minimalism with industrial elegance. See more by RoughLuck Studio> 
Lotus Shade- Mostly paper-based, this elegant and cutting-edge pendant diffuses a warm and soothing glow. See more by Kate Colin Design>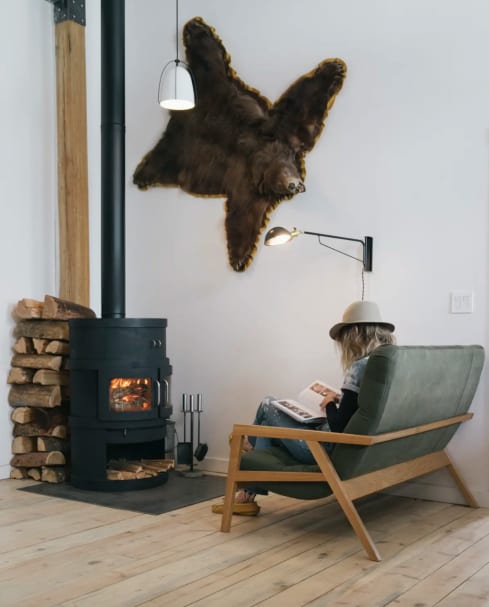 Explore more near you! There are so many more ready to mail design objects and creators you can commission. Click the black "inquire" button for more info!