6 Unique Bars, San Francisco Style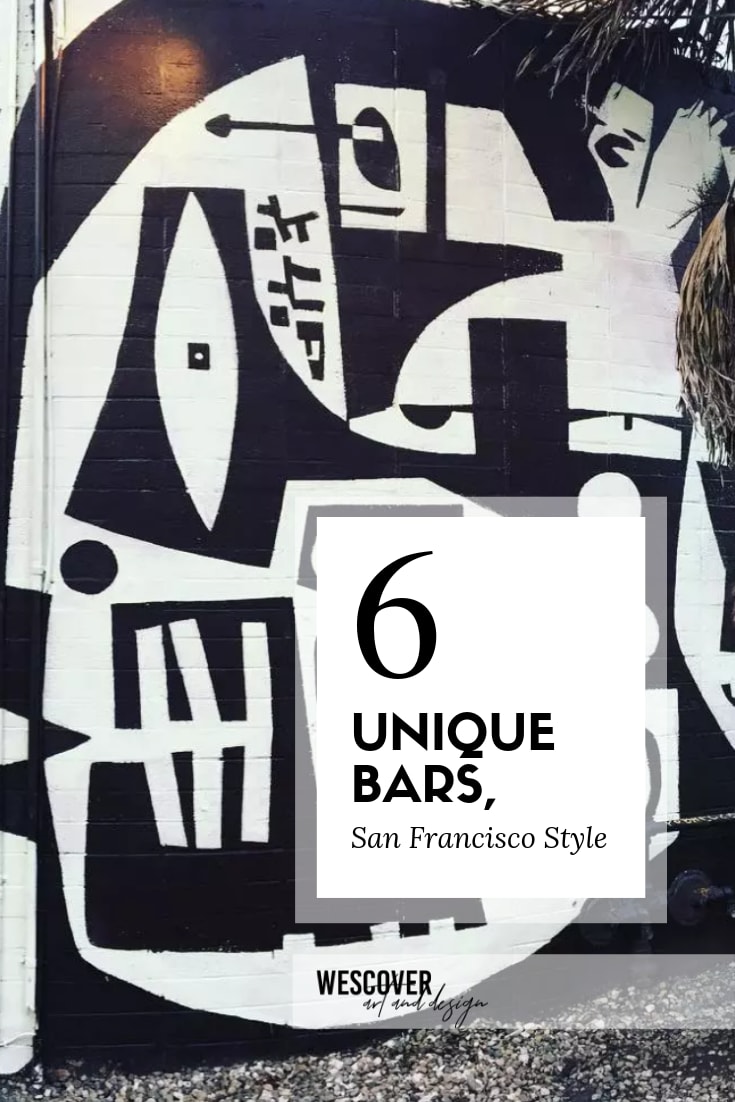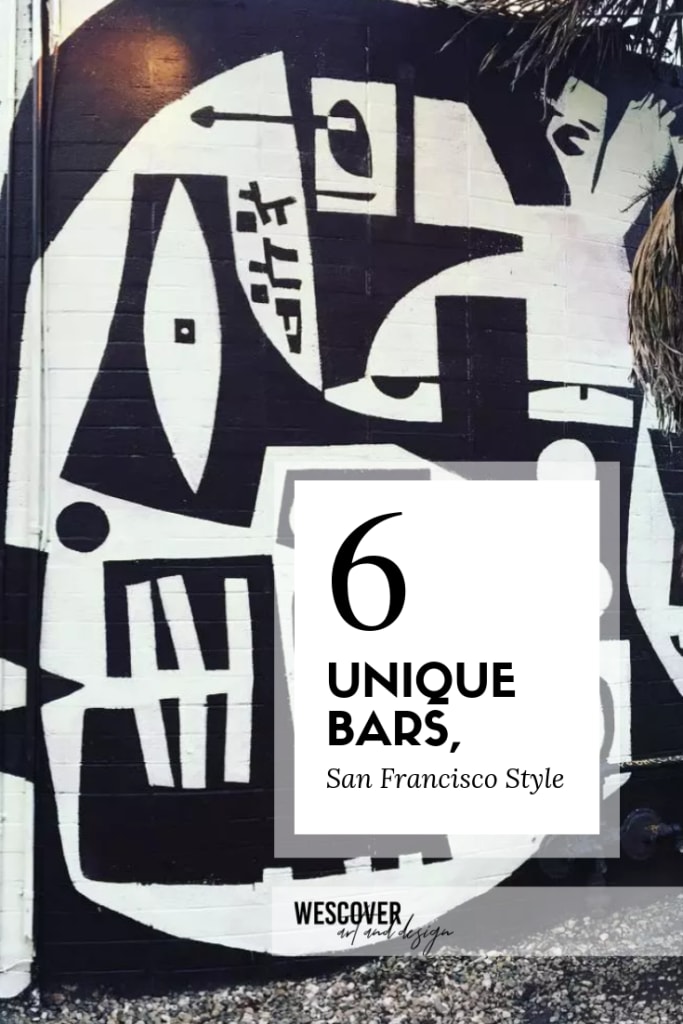 Tastes may differ but all the best bars spark design curiosity. From rustic Southern Pacific Brewing warehouse to sleek Twenty Five Lusk, bars in San Francisco are as diverse as the city. I'm Carly from Wescover and, as a new explorer of SF, choosing the right place to go out is tricky. So, instead of reading menus, I look for bars with beautiful art and design elements first. There's always a new place with a unique ambiance and experience around the corner. Here are 6 unique designs that will inspire you to go out into the fog and visit these spaces:
#1 Mid-Century Vibe in Chambers
 This nightclub/bar/restaurant hits the trifecta of cool. It's like meeting up with the cast of Gossip Girl on the set of Mad Men with a DJ spinning funky vinyl in the background. Outside there's an amazing black and white mod mural by local legend Brian Barnenclo. They've created a soft but bright bar with light fixtures by Mister Important Designs. The tufted leather seating is aspirational to this classic style, while the clean looks of the bar and bar chairs create a modern twist. Their drinks and dining are incredible, including fried brussel sprouts, short rib, or if you're celebrating, a bottle of Dom Perignon Brut Champagne. This bar is inside the Phoenix: a boutique hotel in the Tenderloin.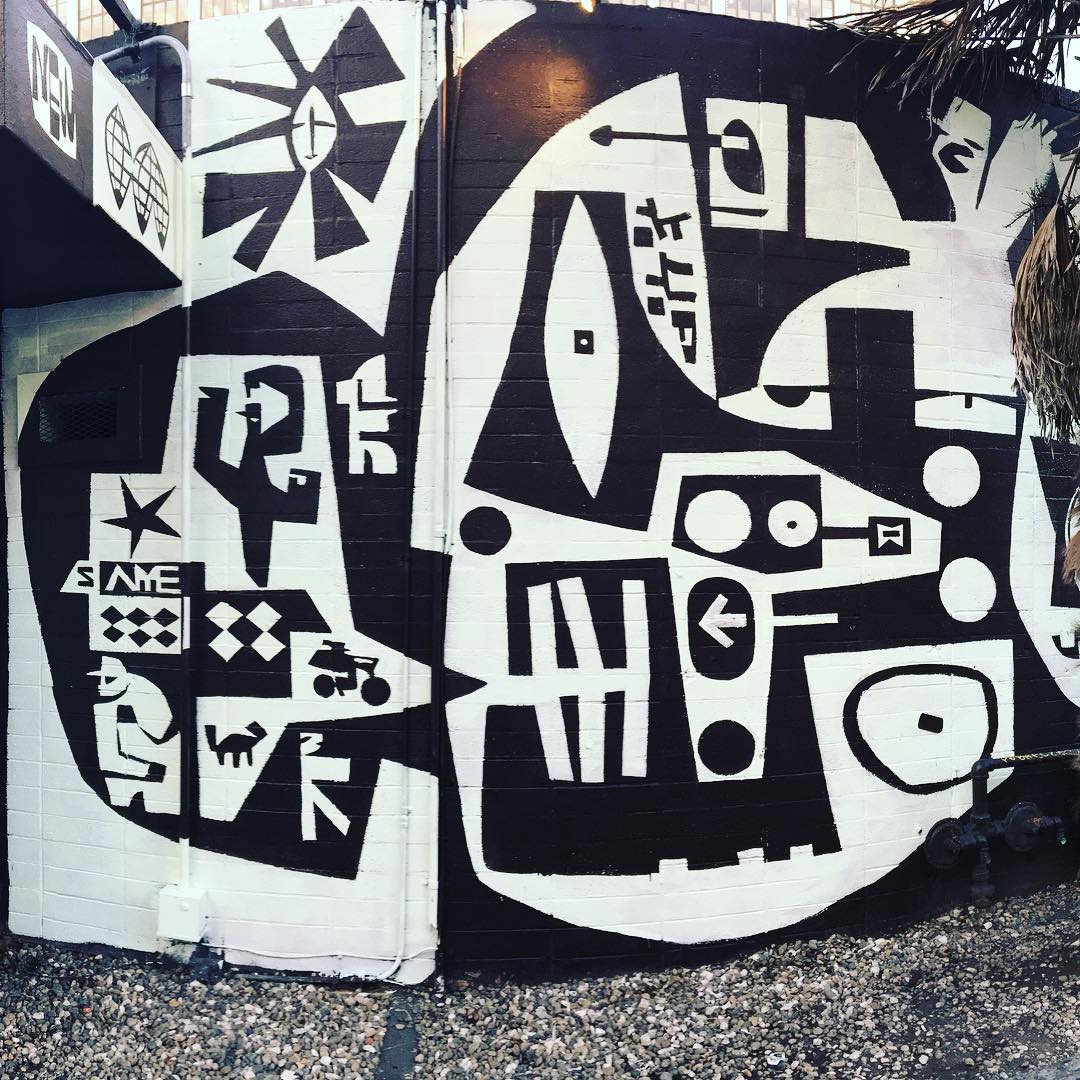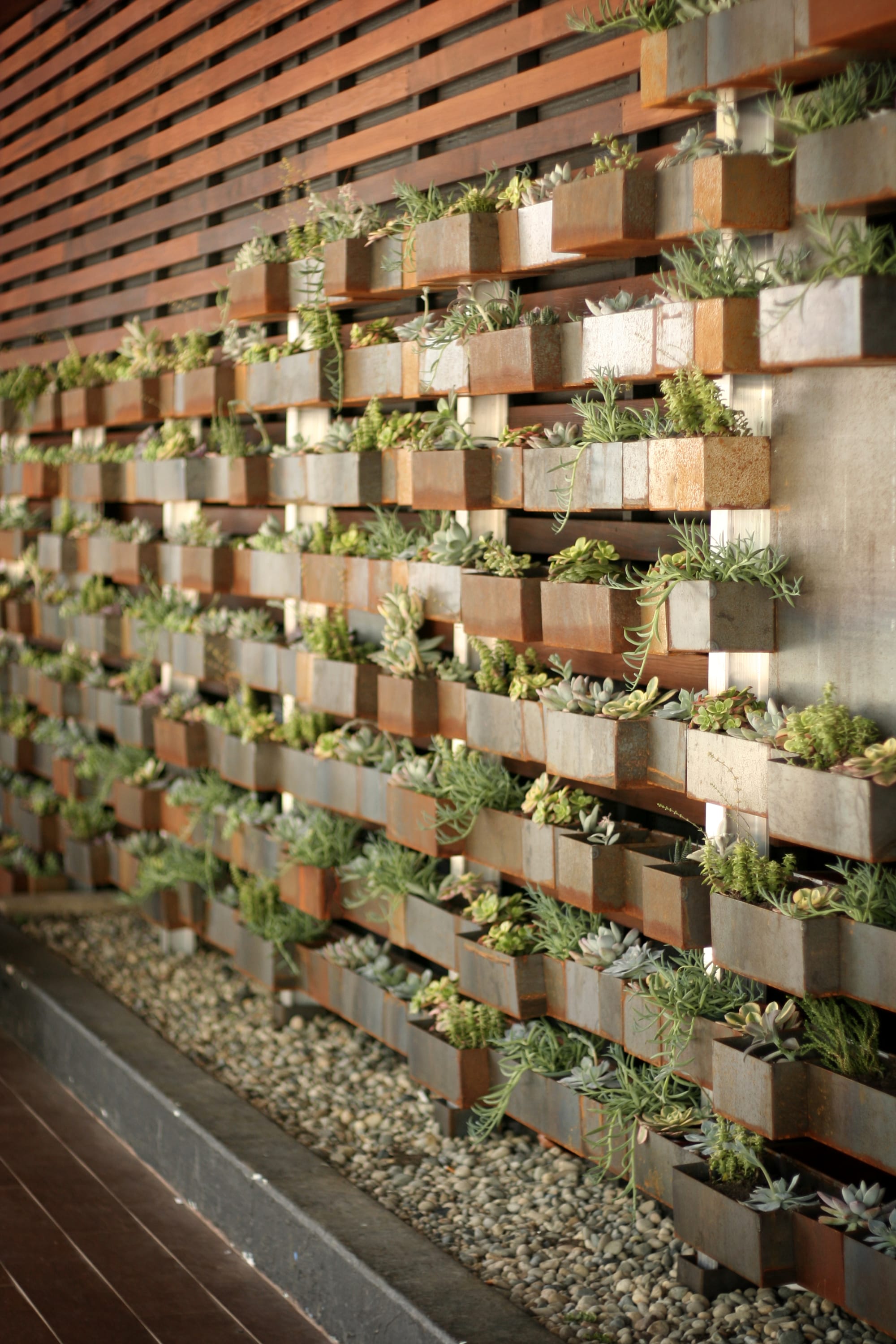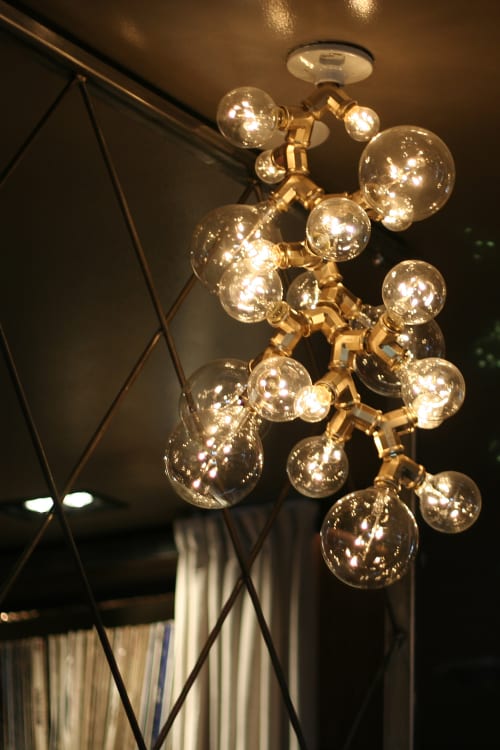 #2 Futuristic Twenty Five Lusk
Located in what used to be a meatpacking plant in the SOMA district, this bar has completely transformed the space (thankfully) into an unrecognizably chic space. I've never seen a space like it and the ambiance seems like it came out of a movie set centuries from now. It is incredibly different from most bars and is definitely insta-worthy when it comes to taking pics of either the bar itself or the delicious cocktails. The sleek, contemporary, silver fireplaces created by Doug Garofalo seem to float over rounded white cocktail tables. Which is ideal for getting warm and cozy on our commonly cold San Francisco nights. This place seamlessly mixes materials; I wouldn't expect brick, wood, metal, and glass all to work together but it does here. The photographs by Melissa Wagner add a modern, natural touch to the grayscale palette. There's an upstairs bar as well as a downstairs bar, so plenty of space to spread out and meet new people. This bar is unique as well as delicious.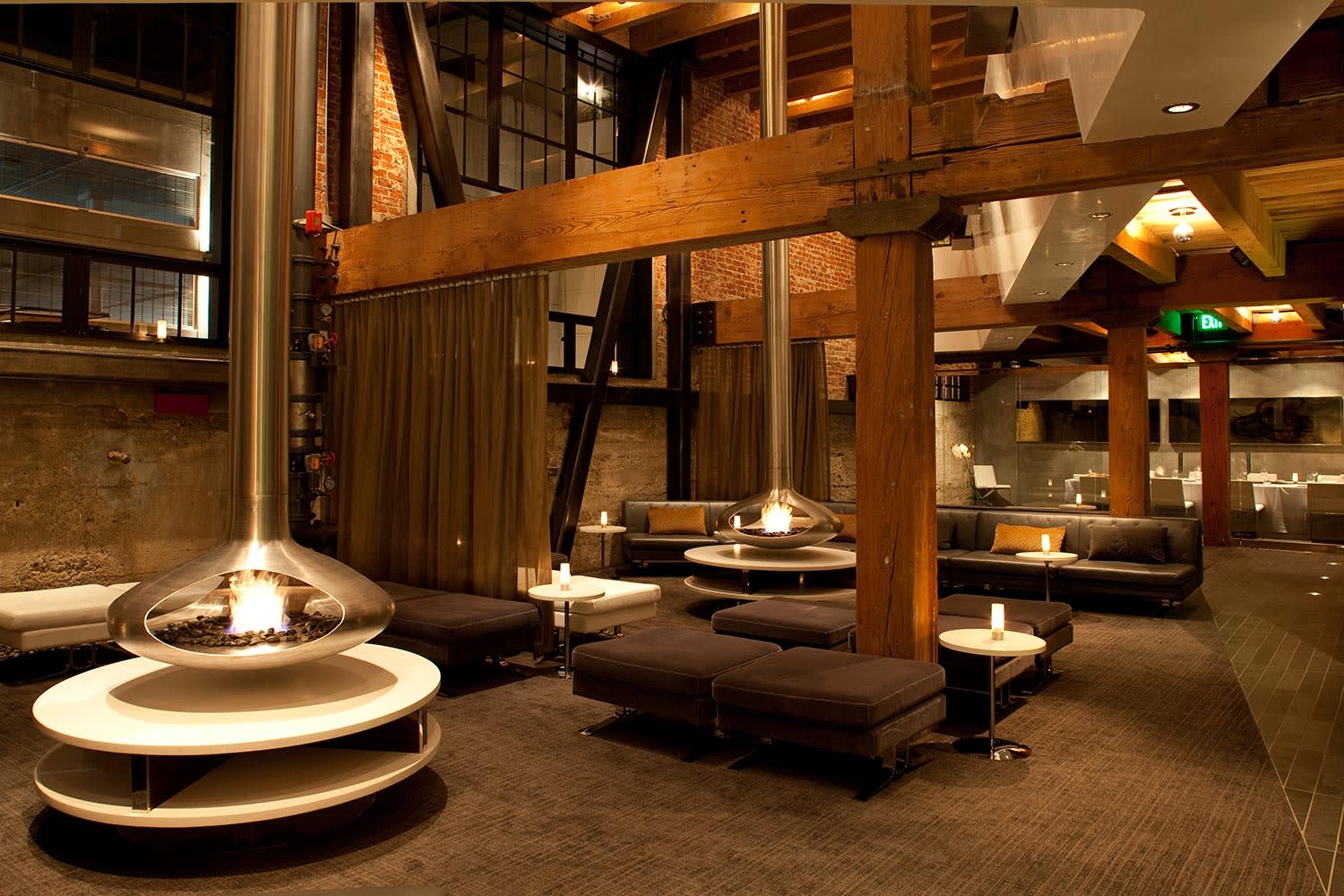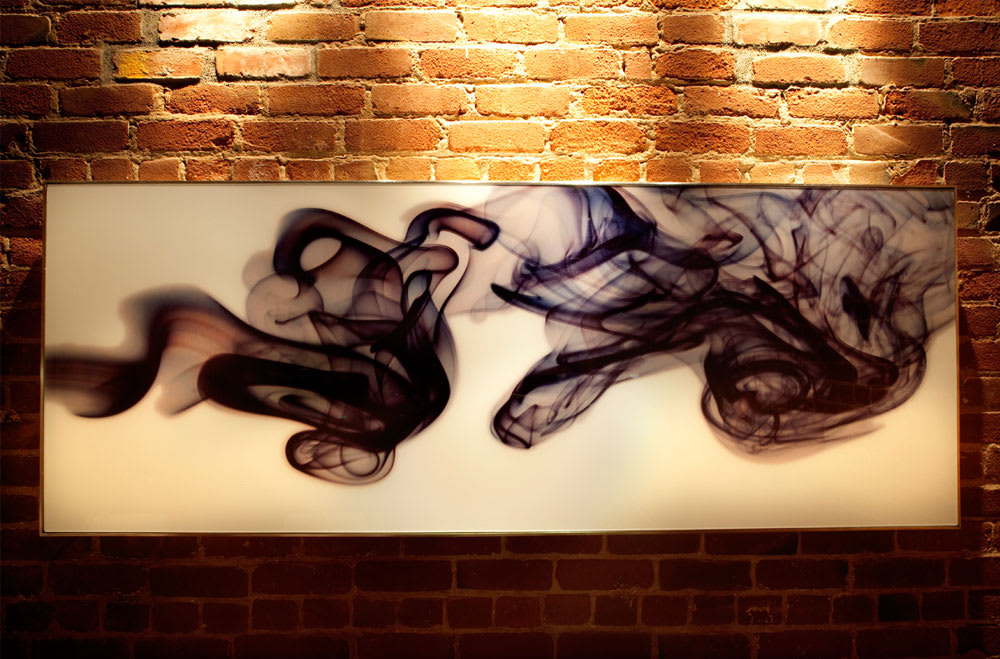 #3 Rustic Southern Pacific Brewing
Sometimes all you need is a good burger, brew, and vibes to finish the day. This historic brewery was named after the Southern Pacific railroad line that carried goods into the city in the 1900's. Now it just carries the name and a range of good beers. The beer garden leads into an open warehouse with huge windows that cast natural light everywhere. The high ceilings and tin roof over the bar almost make me feel like I'm still outside, but cozily avoiding the chilly SF fog. The analogous colors on the paintings by Katherine Boxall add to the rustic feel to the warehouse while also adding depth and a focal point to the huge room. The mezzanine level makes me want to plan a private party full of close friends and family!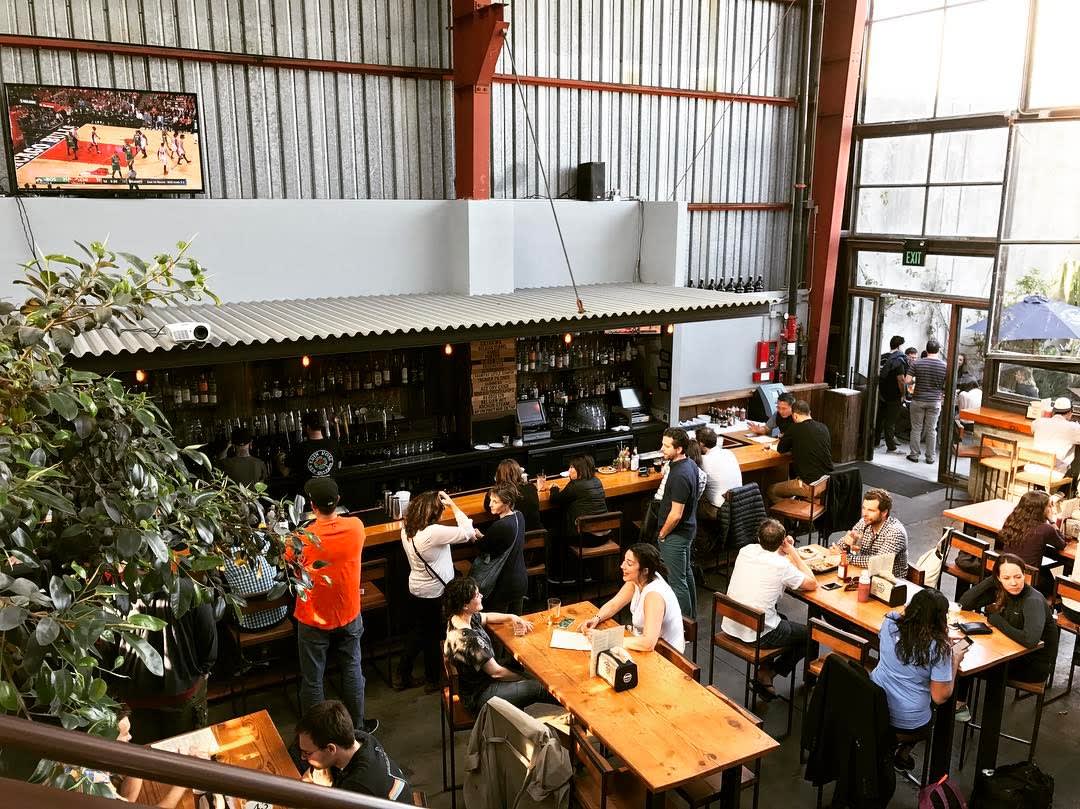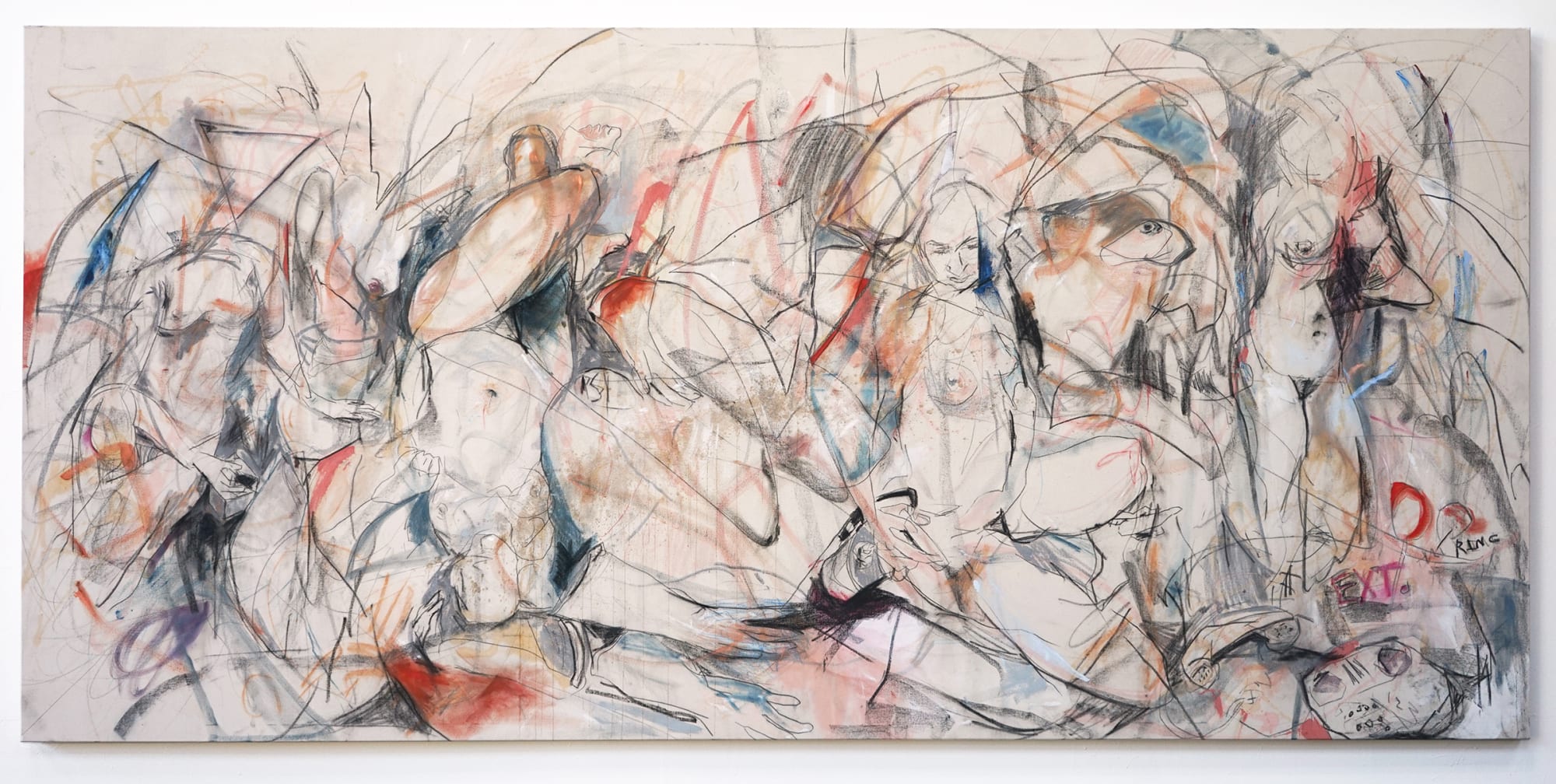 #4 Folks-Hip Style ABV
This trendy bar is located in the heart of the Mission District and it's known for its delicious hand-crafted cocktails and their fun twist on a sloppy joe. By juxtaposing light and dark materials, the space creates a balance between classy designs and light-hearted fare. Most memorable is Nathaniel Russell's dark mural of two hands as if they're protecting those sitting below. The murals and custom-made signs by Reclamation Etchworks are conversational and definitely one of a kind. Every chair, table, the bar itself and walls are clean and sleek. The polished surroundings and cocktails go hand in hand. Their craft cocktail list goes on and on, featuring whiskey, "highballs," agave, gin, and the list goes on and on. Head here for the night if you need to make someone jealous of a crafty cocktail you're sipping on.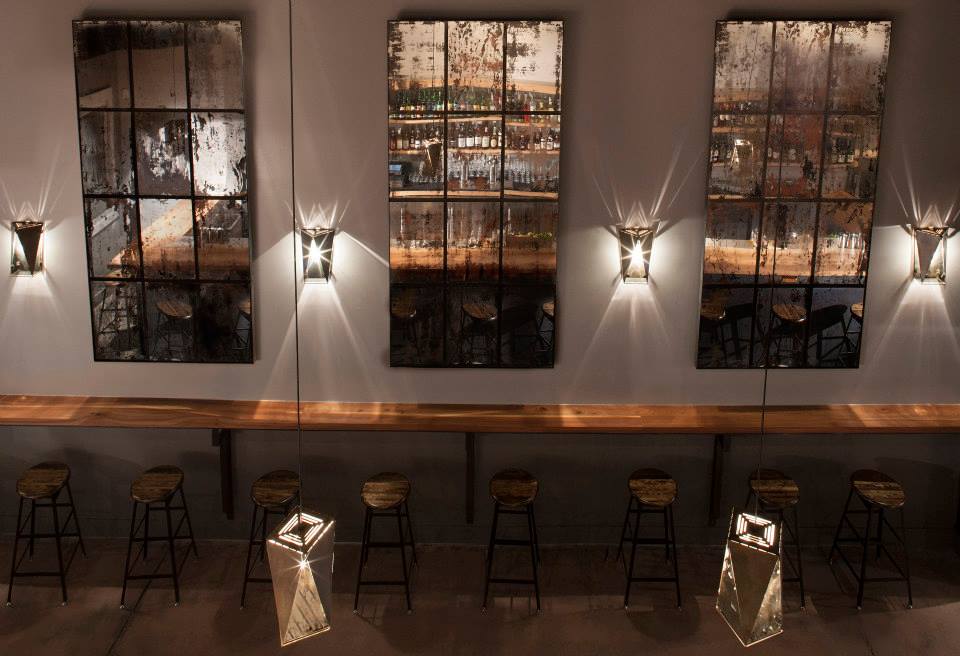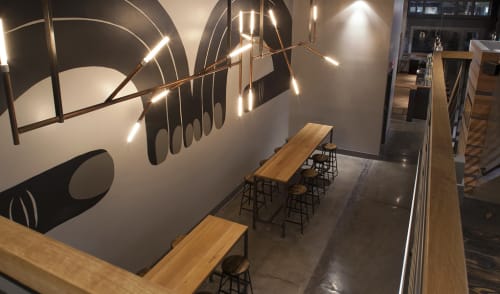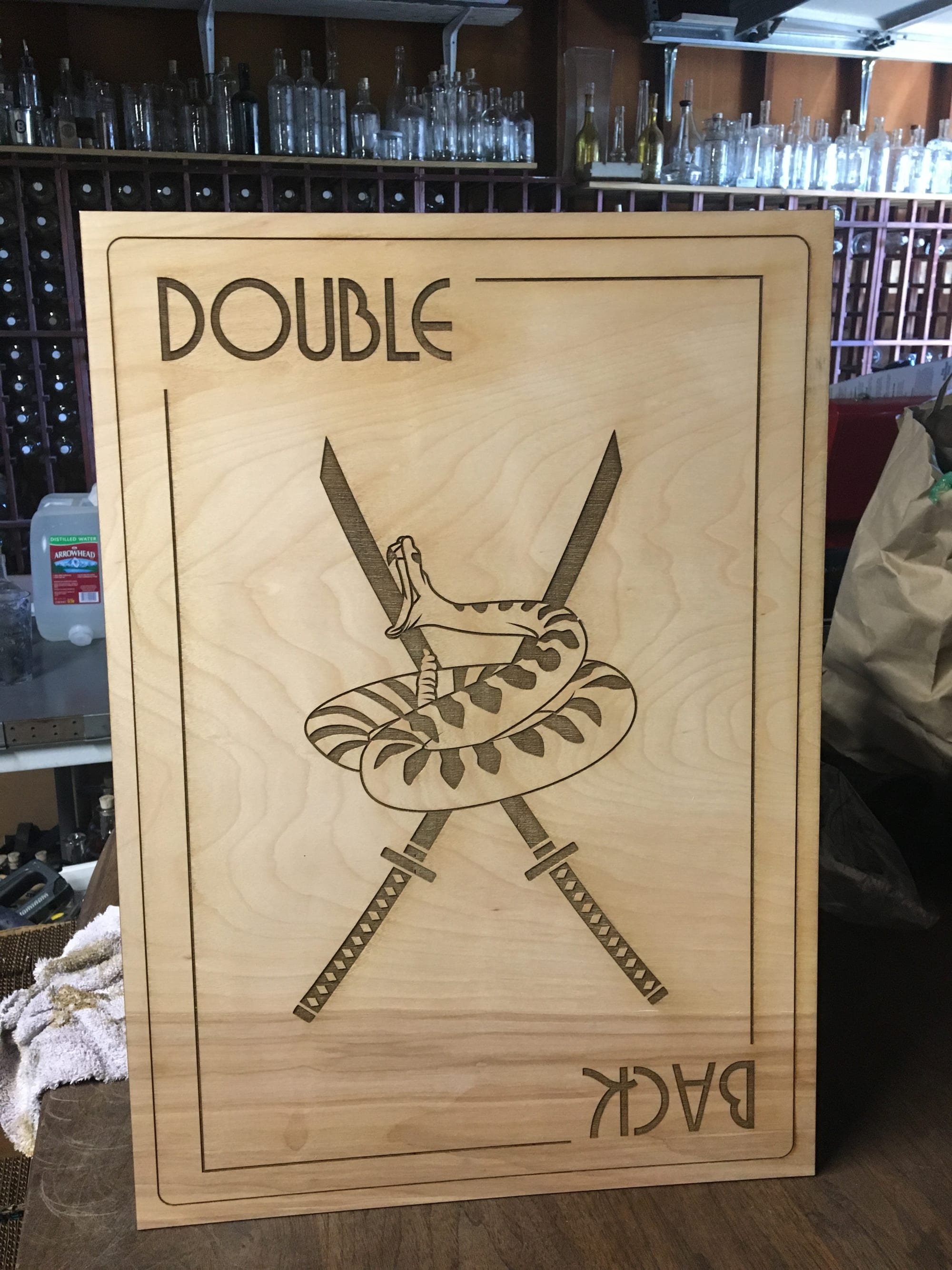 #5 Classic Designs at The Brick Yard
        Located on Union Street in San Francisco, this bar and restaurant is great for a casual sit-down drink or a "southern-inspired meal with a west coast twist." Because of the industrial tables and shelving created by Sean Millis Functional Art  which have rolling lockable casters which is perfect when the floor space needs to be cleared for game days or making communal tables for their trivia nights. The surrounding bricks add an old-fashioned Americana feeling with the tall pillars that accentuate the spacious ceiling— a rarity in a crowded city. Not only does The Brick Yard offer brunch 10-2 but they also have a selection of shared plates like wings and nachos; perfect for catching up with your friends after a long week at work.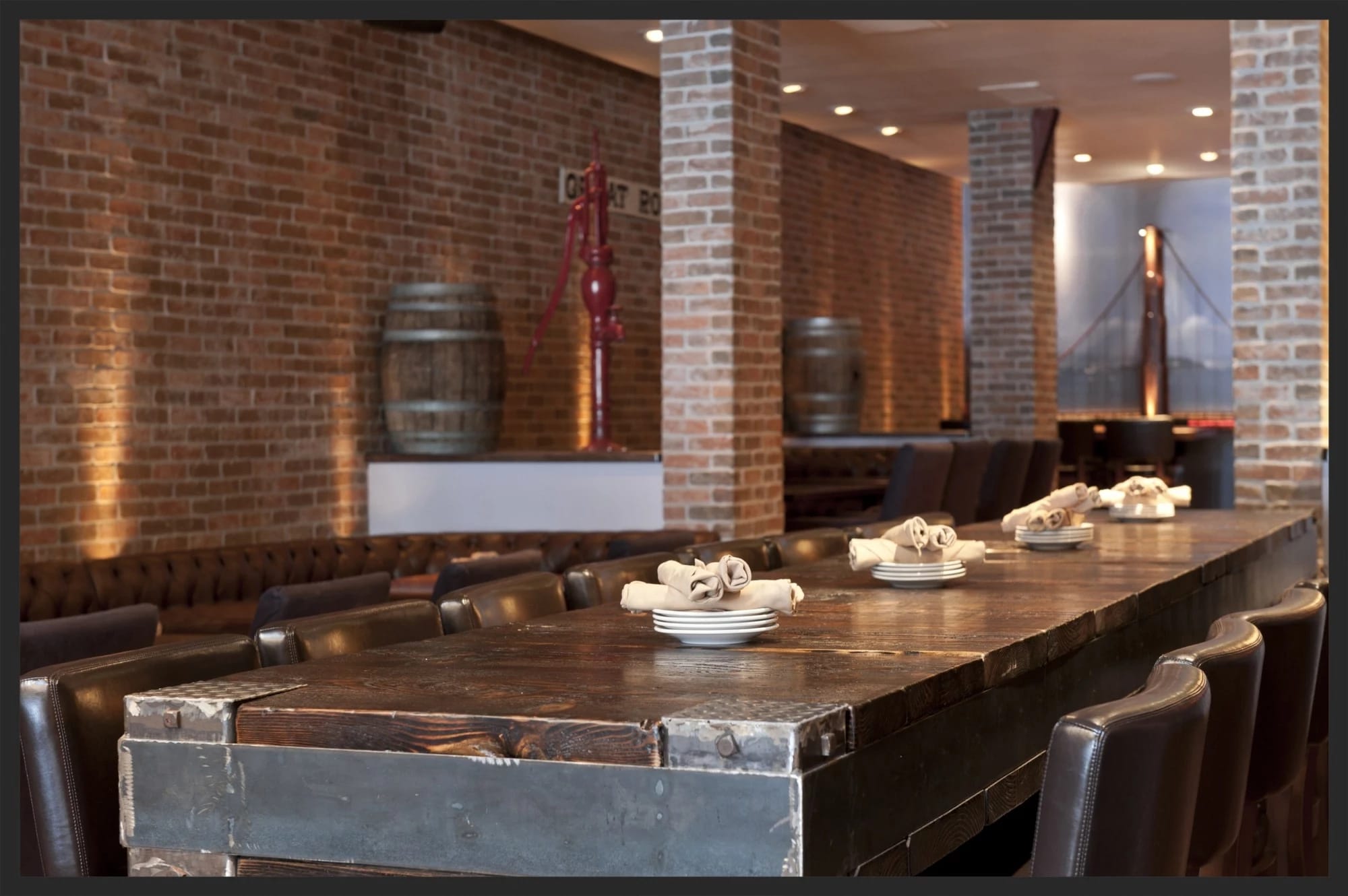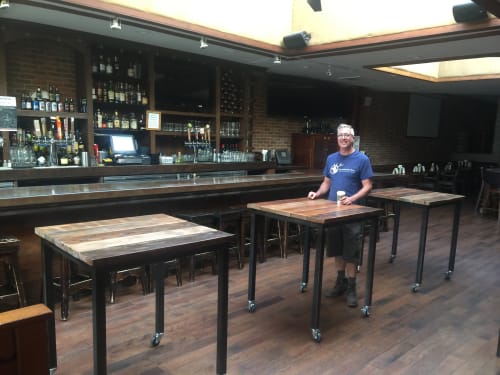 #6 Natural Urban in Maven
        Located in the heart of the Lower Height, Maven is known for its top-notch bartenders, delicious meals, and chic interior. Four Creators have work here! The "living wall" installation above the bar helps complete the textured look and is sparks conversations along the bar. The natural element brings more life into the building and creates a friendly feeling among patrons. It gives me the same feeling of excitement I had as a kid at the Rainforest Cafe but with way more style. I particularly like the lamps by LZF Lamps that shine overhead. They cast a smooth light that is perfect for photos with their hand-crafted cocktails. Maven offers a cocktail pairing like their Cobra Fang drink paired with a Grilled Steak. These non-traditional bites and uncommon wall designs make the space ideal for trying something new and different.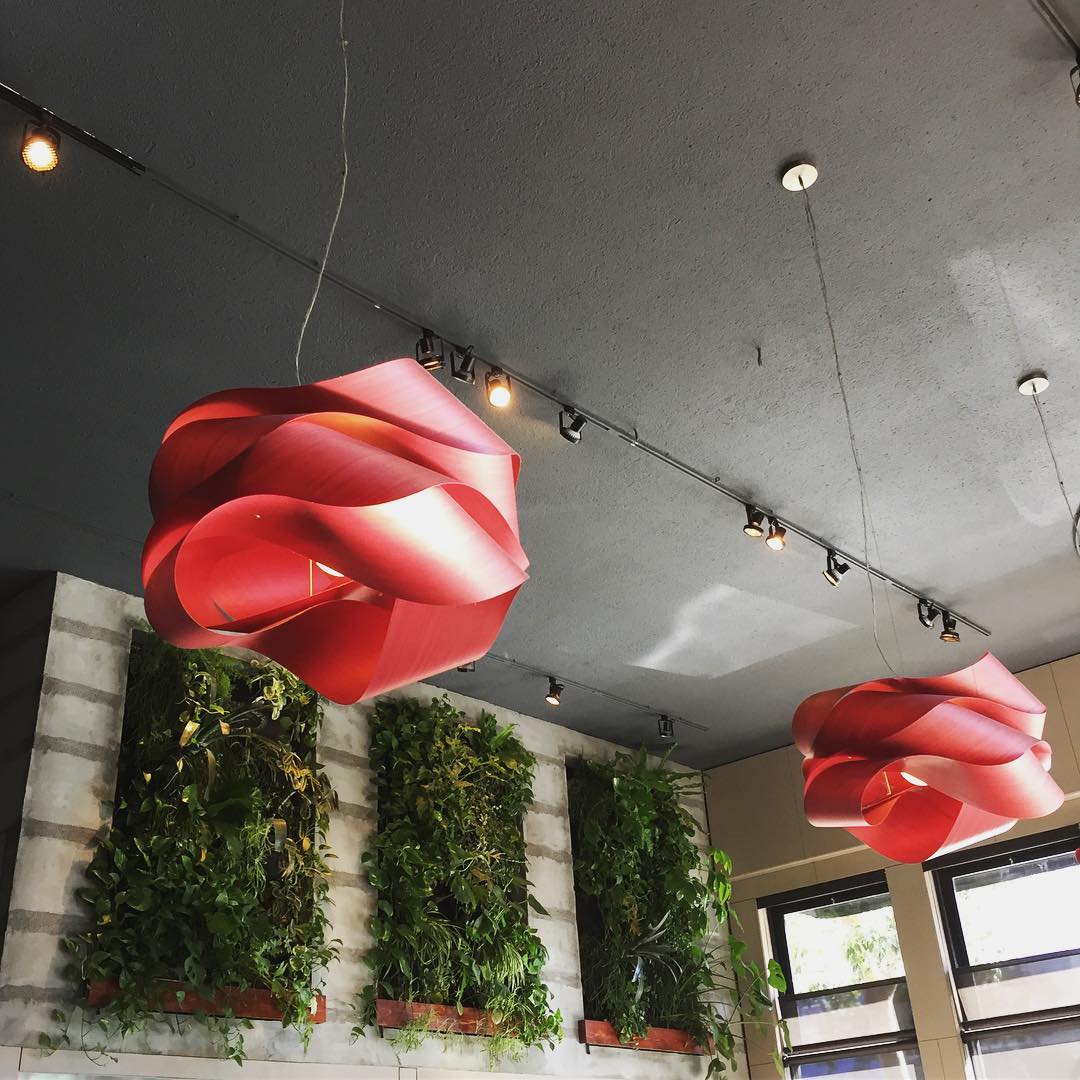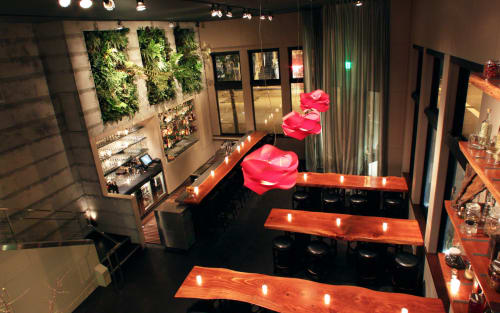 Every bar is a whole new experience, so I'd say ditch the usual dive bar and head to one of these spaces. Explore these fun, artistic, and aesthetically pleasing spots the next chance you get. If you see a space that should be on my list, email social@wescover.com!