Unique Bay Area Made Apparel: Bespoke Uniforms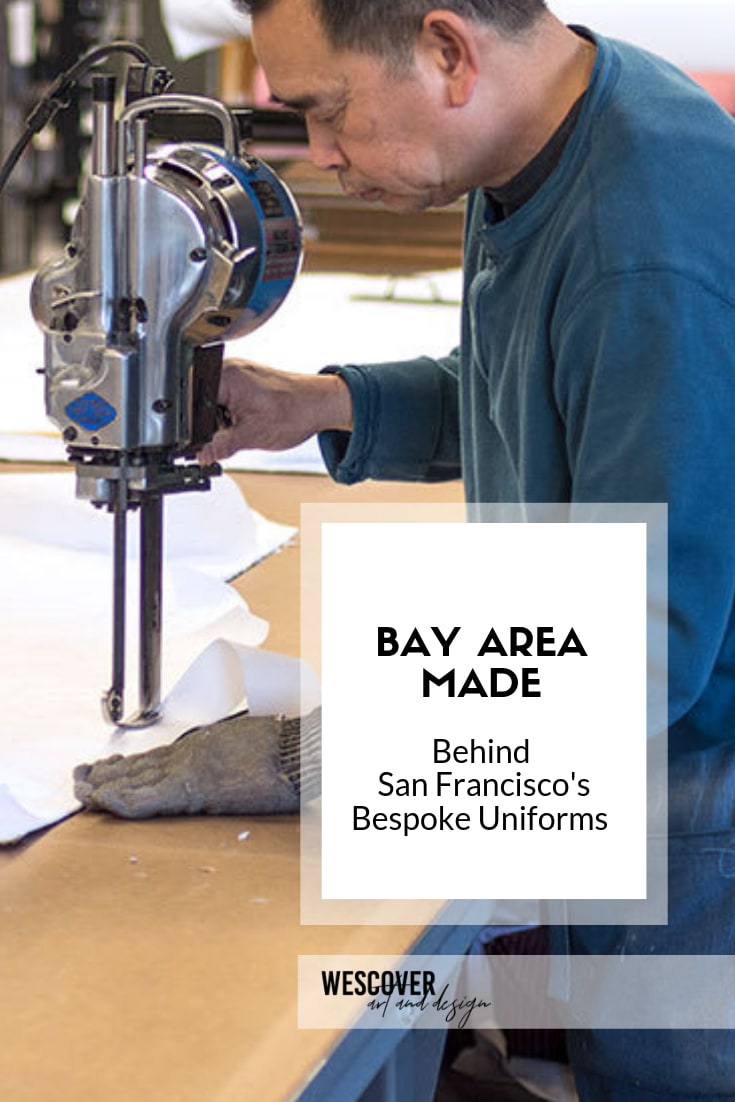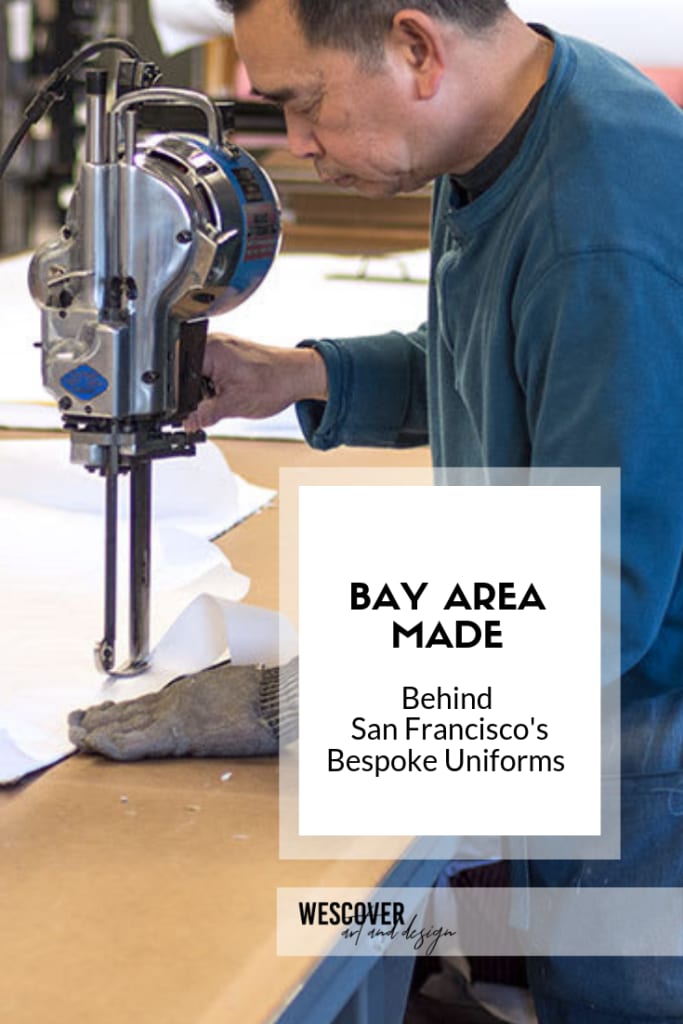 There is a story behind every garment, and Cayson's story of crafting uniforms for restaurants across the country, from Michelin-starred to food trucks, begins with creative community building. Cayson Designs is a culinary design company in San Francisco, that locally designs and produces specialty aprons, chefs coats, and uniform apparel for the restaurant industry. With a long history of tight-knit creative client relationships and sustainable production, their community values and local design caught our eye.
We spoke with Cayson President, Karie La Mountain, about working with creators and what makes this industry niche unique.
How do you connect with your creative and culinary community?
"Cayson is built on relationships. Our customers trust us to execute orders in a timely fashion and deliver top quality goods. We are highly respectful of and deeply admire all the talent, creativity and grueling work of our clients. We consider our clients to be friends. These relationships have been built on decades of trust and mutual respect. We genuinely like each other. We love to keep up on social media and interact in as many ways as possible with attending local and national events, eating at client's restaurants, getting involved with charitable events, sponsorships, you name it!"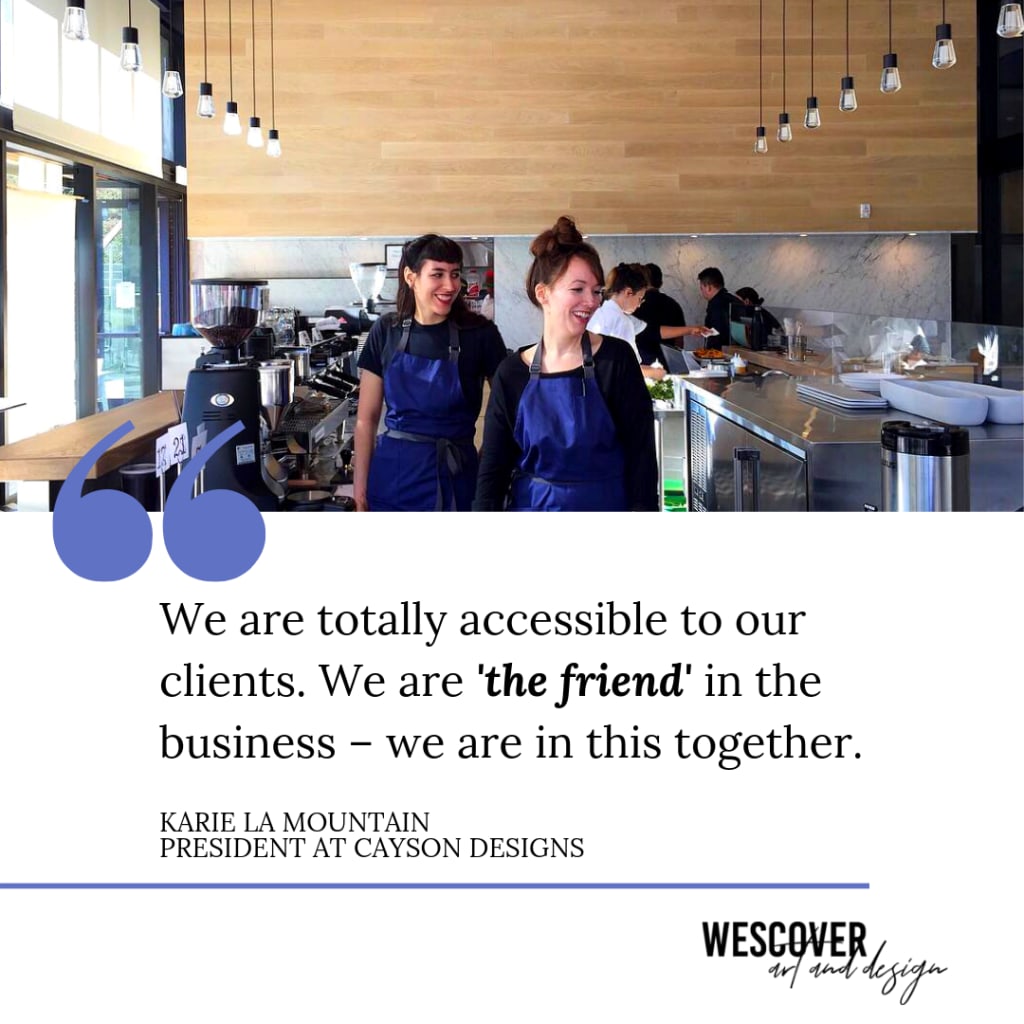 What is it like collaborating with chefs? What input do they provide?
"It's truly wonderful. Chefs bring real-life experience to the design process, so they can lend unique and personal insight into the functionality and comfort of the final garment design."
What other Creators have you met through this work?
"We have had the pleasure of working with woodworkers, leather workers, welders, plant installers, pit masters, beer brewers, vintners, foragers, butchers, bakers and chefs of all types – all of whom we revere as creators and masters of their unique crafts."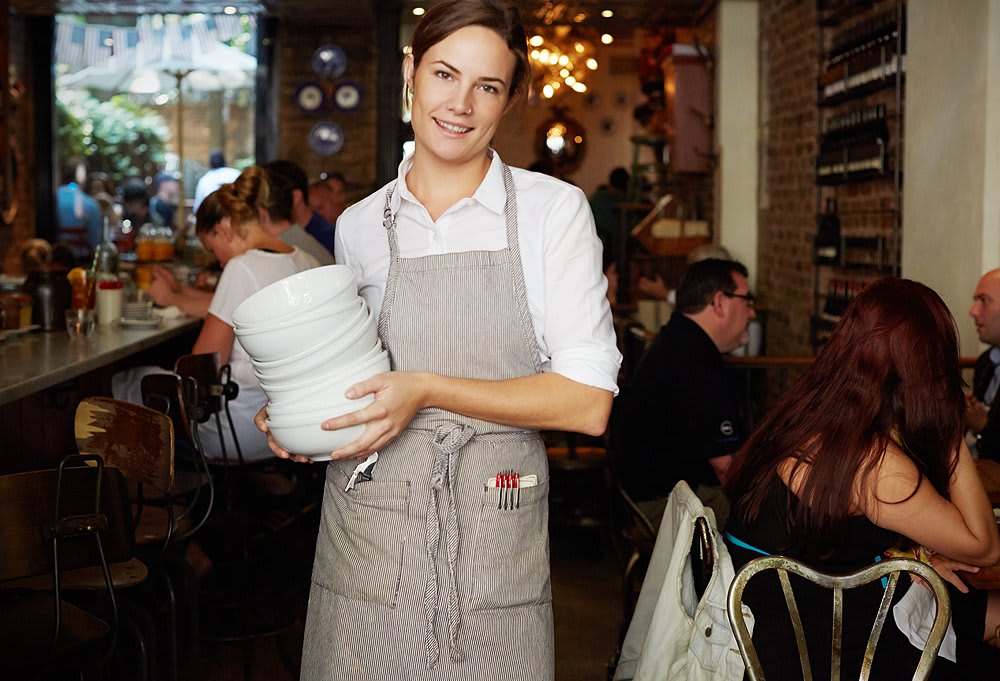 What do you think is special about this industry?
"The industry is special because it is unique to find USA manufacturers of any kind. Plus we are totally accessible to our clients. We are 'the friend' in the business – we are in this together. The symbiotic and mutually respectful relationship between creators is unusual in that we love and respect and admire what our clients do and they, in turn, love, respect and admire what we do. It's truly remarkable."
Do you have any stand out experiences working with creators?
"Working with all clients on any scale is a privilege and a pleasure for us. We are just as happy and proud to help facilitate a single, personalized chef coat as we are to design an entire uniform program for a huge restaurant group. We are fortunate and we never take that for granted. Any and all feedback is sincerely welcome and we are always happy to learn and grow from our partners."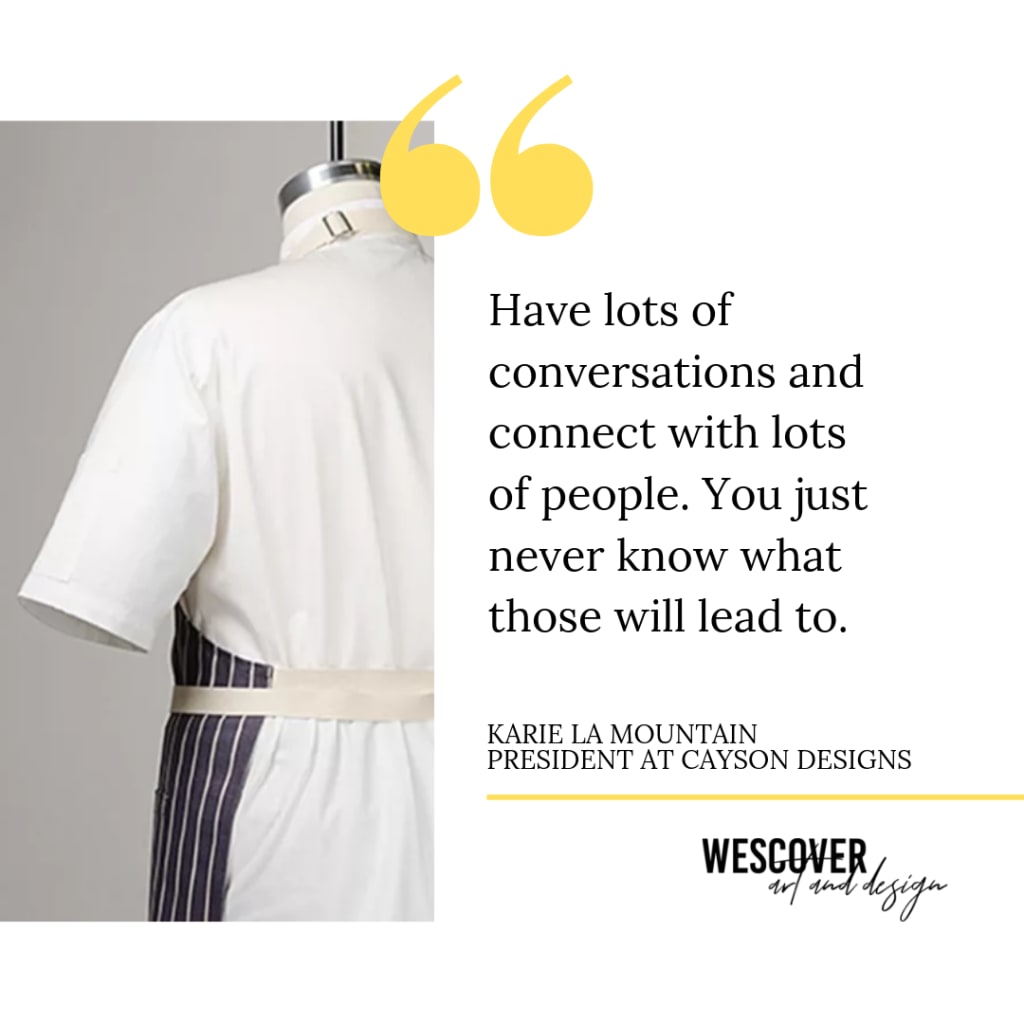 Do you have any advice for artists and brands looking to bring their work into their local communities?
"Don't give up and get involved. People always respect artists and entrepreneurs and usually are genuinely interested in helping and encouraging new talent and businesses. You need to have lots of conversations and connect with lots of people. You just never know what those will lead to."