Celebrate Pride Month With These 12 Creators on Wescover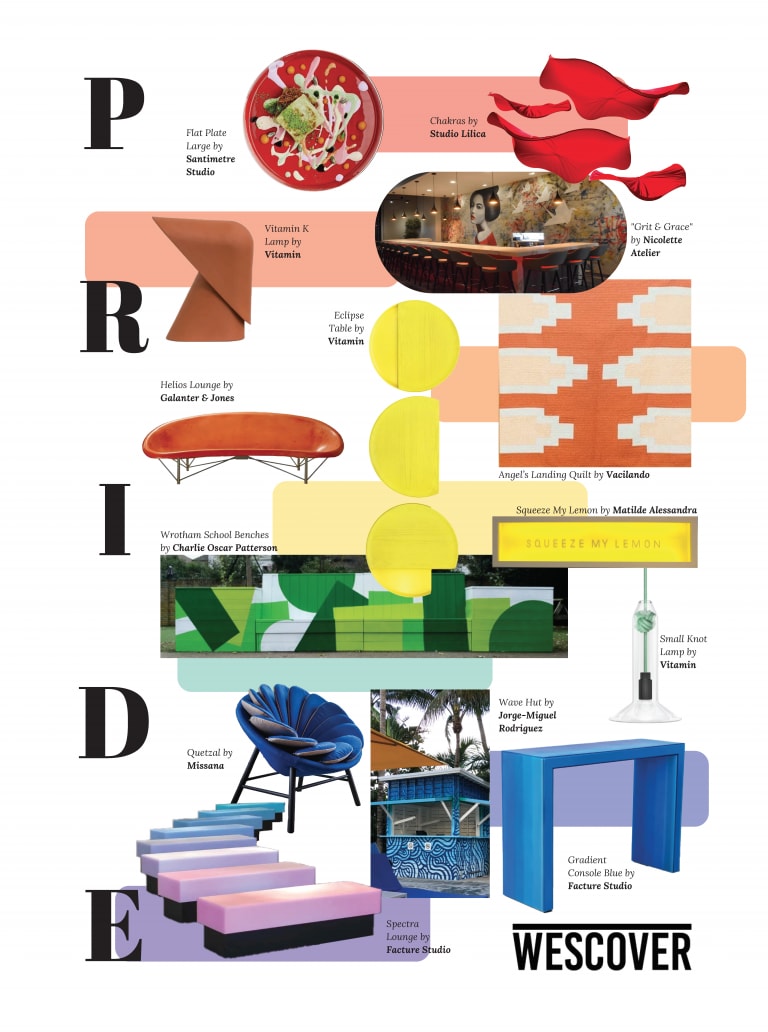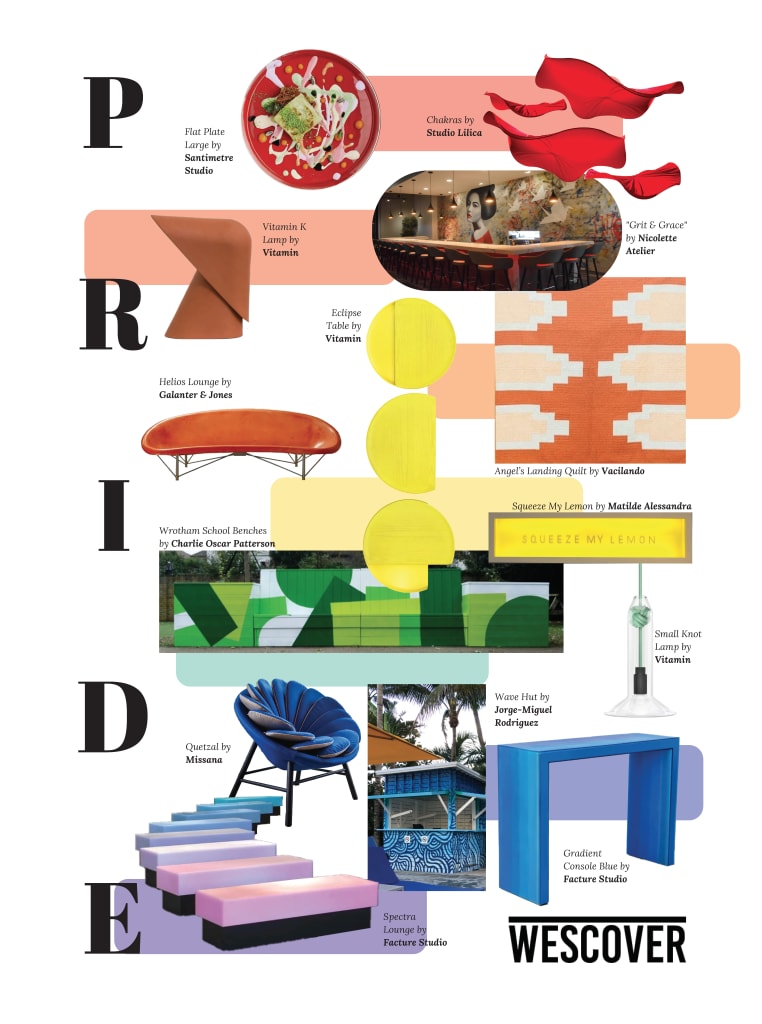 We're incredibly proud of the originality of all our Creators. We believe that every object is somebody's story, and we're here to connect the world with each of those stories. Every designer brings a piece of their heart into their work. Their art carries their voice all over the world. We want to celebrate Pride Month by bringing together the color we see everywhere on Wescover with the rainbows flying on the streets all over the world. Check out details on each of these original pieces below!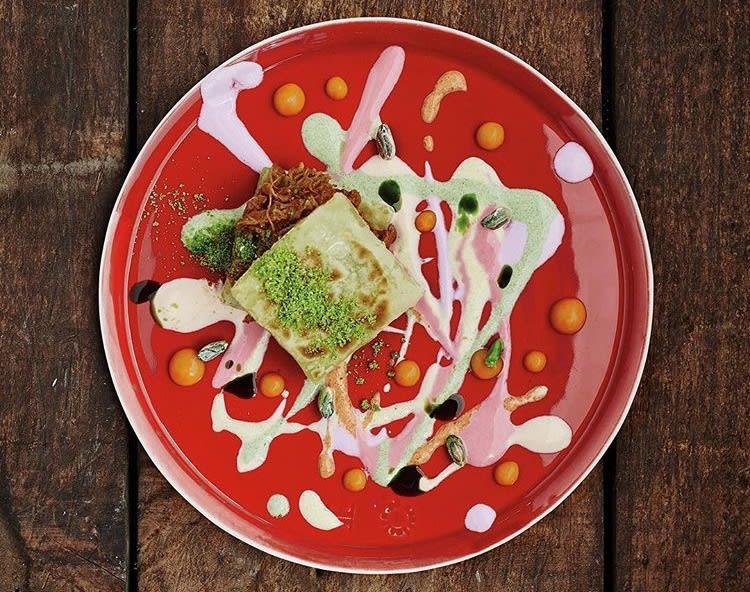 Flat Plate at Neolokal restaurant in Istanbul, Turkey by Santimetre Studio.
Tulya Madra, the founder of Santimetre, is currently based in New York but originally from Ayvalik –an Aegean coastal town of Turkey. Her retail store that opened in April 2016 in Soho, NYC. There you can find a wide range of original and handmade tableware items and kitchen utensils.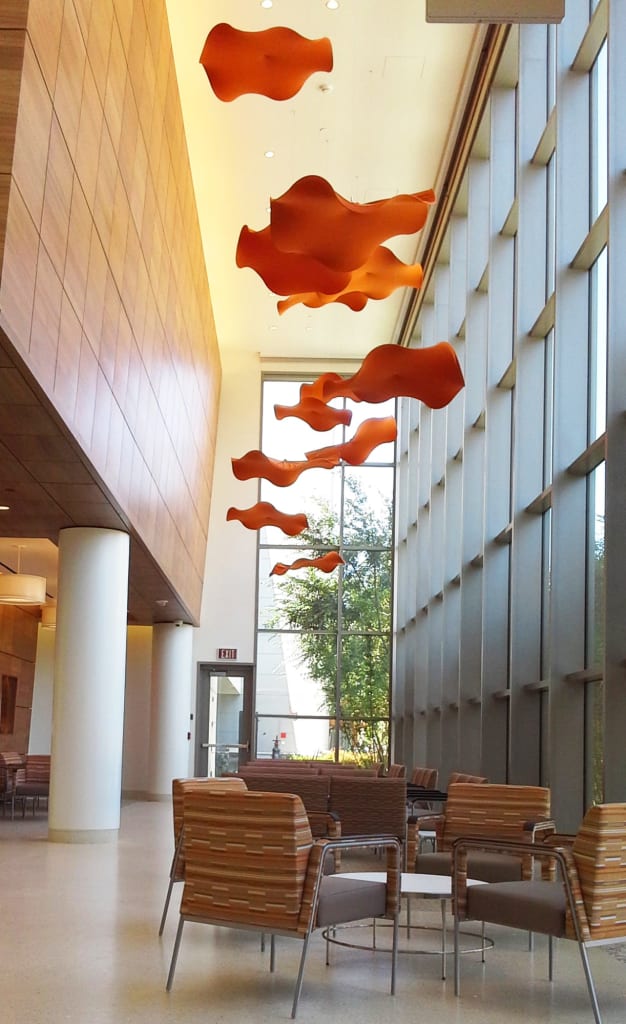 Chakras by Studio Lilica for UCI CDDC in California.
The Chakra Ceiling Treatment is a lightweight, orange-red, floating fabric sculpture. It was designed by Studio Lilica for the UCI Health H.H. Chao Comprehensive Digestive Disease Center (CDDC) in Orange, California.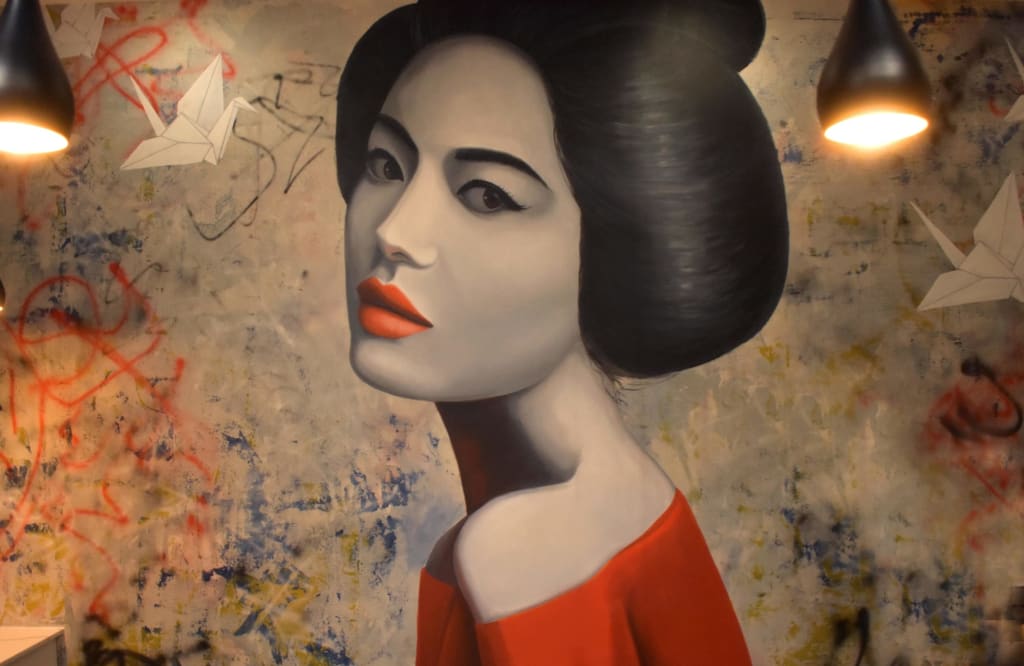 "Grit & Grace" Mural by Nicolette Atelier for YUME SUSHI in Arlington, VA.
Nicolette has been a full-time artist and entrepreneur since the age of sixteen. She decided to launch her abstract art line, Abstract Art Nicolette, in 2017 with the goal of exploring a smaller frame of reference and to indulge her creativity in a minimalist direction.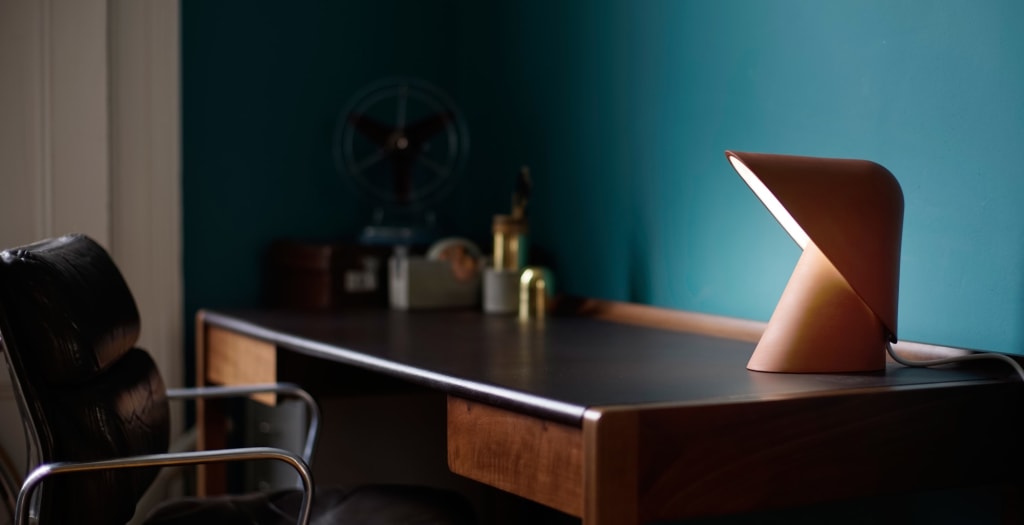 Vitamin K-Lamp by Vitamin at Vitamin Living Studio in London, United Kingdom.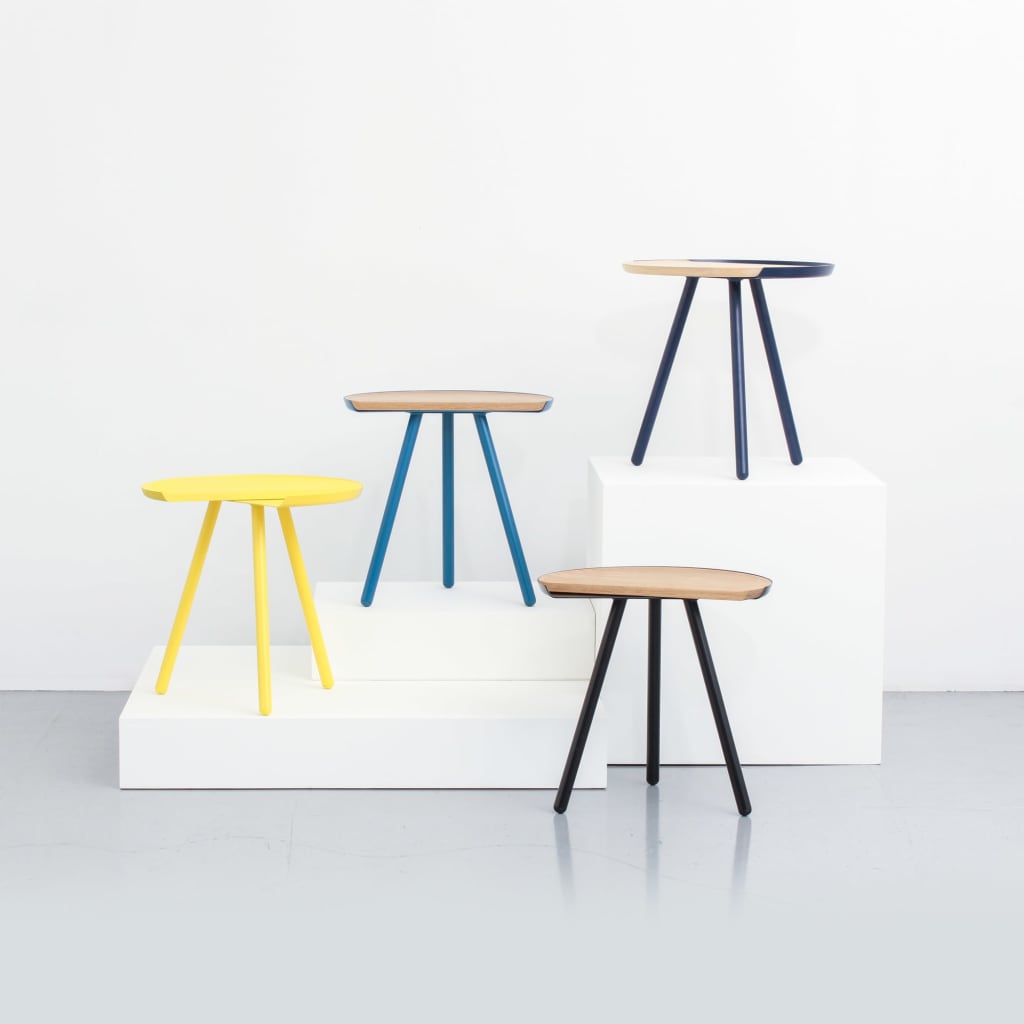 The Vitamin Eclipse Table by Vitamin at the Vitamin Living Studio in London, UK.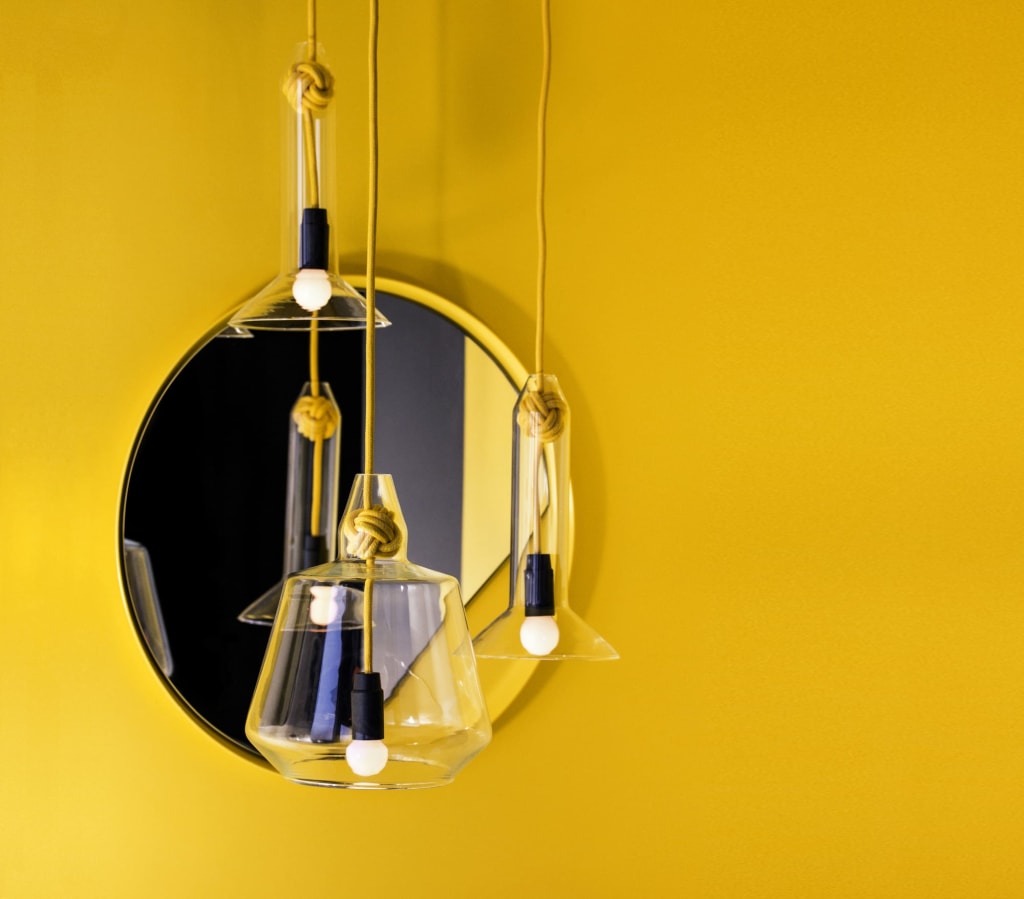 Vitamin Small Knot Pendant Lamp by Vitamin.
Vitamin is a British furniture and lighting design brand set up by brothers Chris and Andy Vernall in 2004. The Eclipse (above) is a side table with a subtle defining feature which can be used in both bed-side and living room areas. It is incredibly useful as well as a beautiful piece of furniture.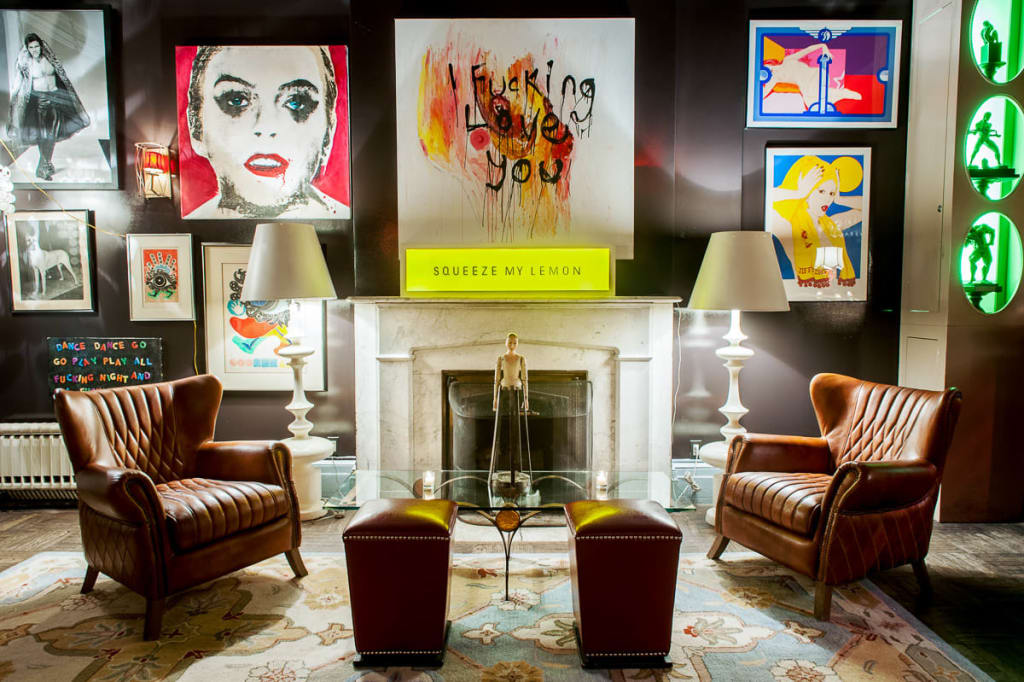 Squeeze My Lemon by Matilde Alessandra in Norwood, NY.
Made from wood, LEDs, colored filters, plexiglass letters and acrylic paint, this light sculpture by Matilde Alessandra finds its perfect spot in above a fireplace in Norwood, NY.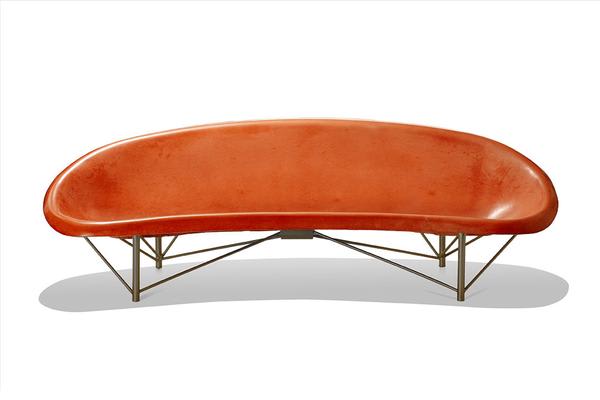 The Helios Lounge by Galanter & Jones in Truckee, California.
Galanter & Jones is studio run by brother/sister duo Aaron and Miranda Jones. Founded in 2012, they made a line of heated outdoor seating, the first of its kind.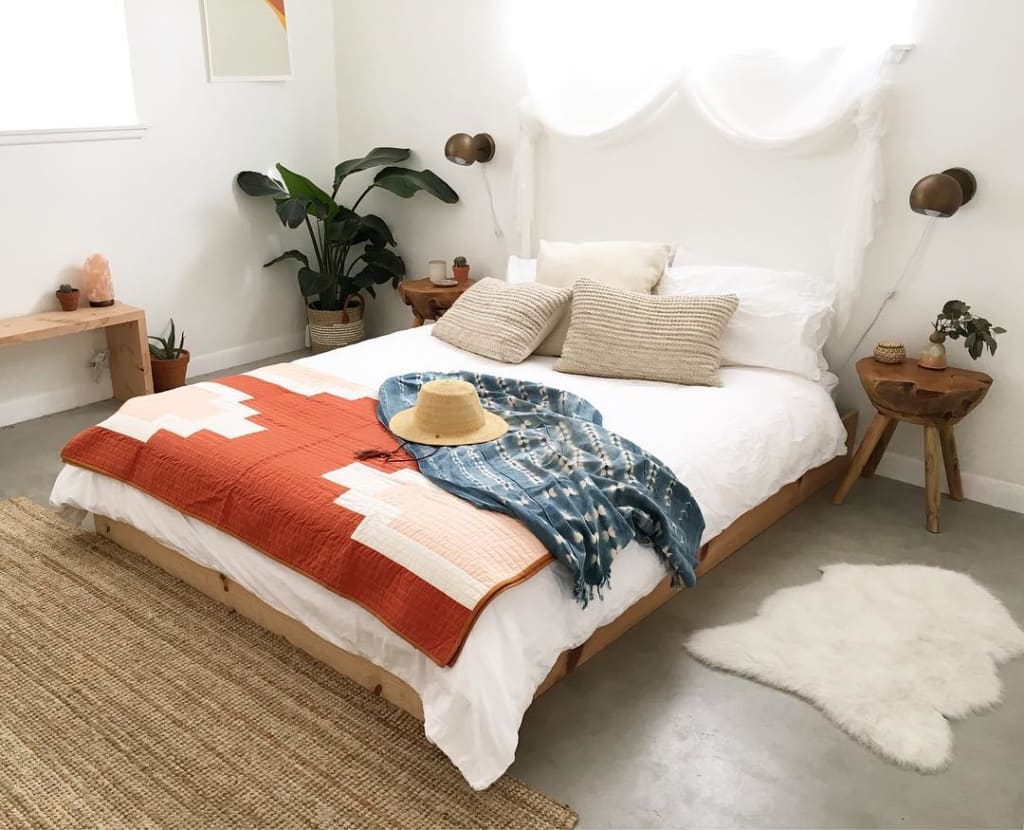 Angel's Landing Quilt by Vacilando Quilting Co. in Joshua Tree, CA.
Laura Preston, the founder by Vacilando Quilting Co, has been traveling around the United States and working in an Airstream trailer since 2013 with her husband, two dogs, and cat.

Wrotham School Bench Murals by artist Charlie Oscar Patterson at Wrotham School in the United Kingdom.
Charlie Oscar Patterson's artwork is rooted in color and minimal forms. He works on small scale relief paintings and large scale murals.
Quetzal by Missana in Terrass Hotel in Paris, France.
You can enjoy the Quetzal armchair by Marc Venot of Missana while seeing the Eiffel Tower from the Terrass Hotel in Paris, France.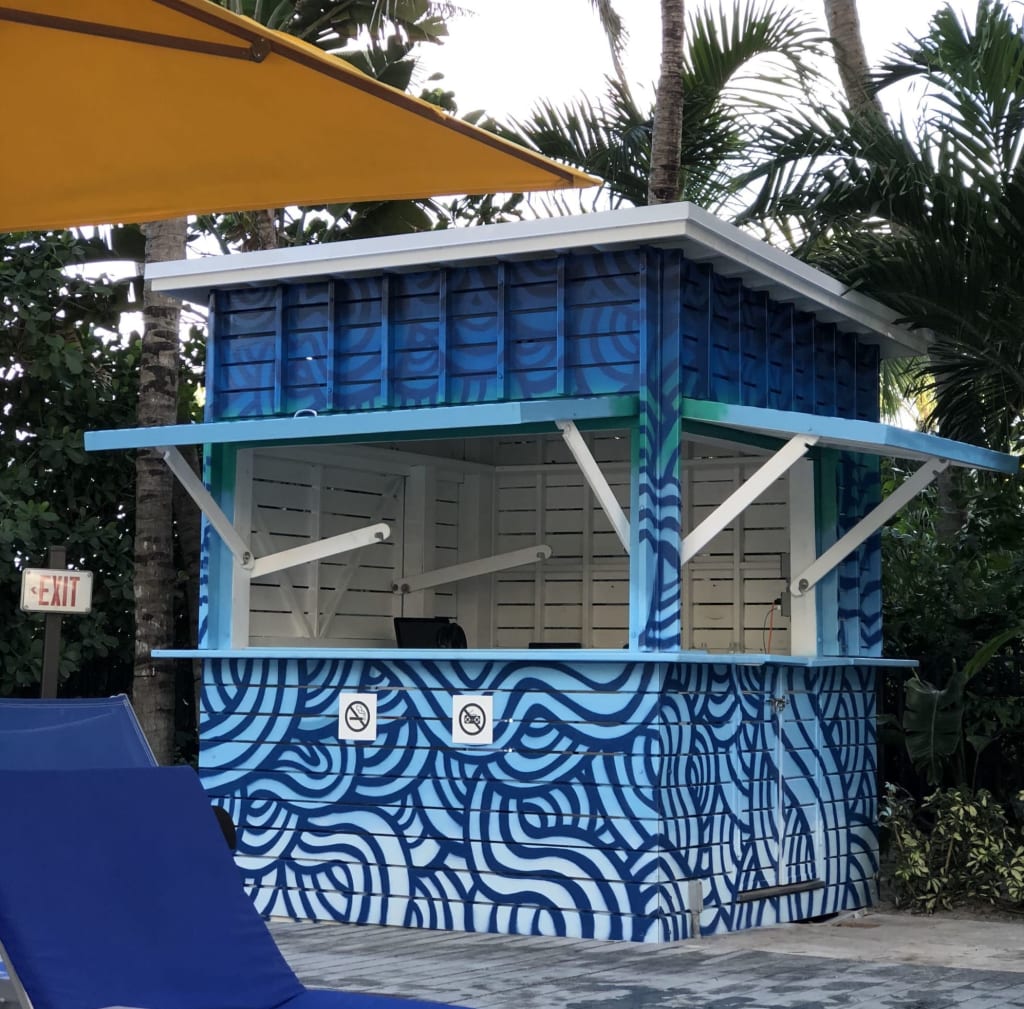 Wave Mural Design by Jorge-Miguel Rodriguez for a Beach Hut at Royal Palm Hotel.
Jorge-Miguel Rodriguez is a native Miami artist and designer. He believes that art is his greatest form and individuality. So, he creates murals, public art, and signage as a language for self-expression.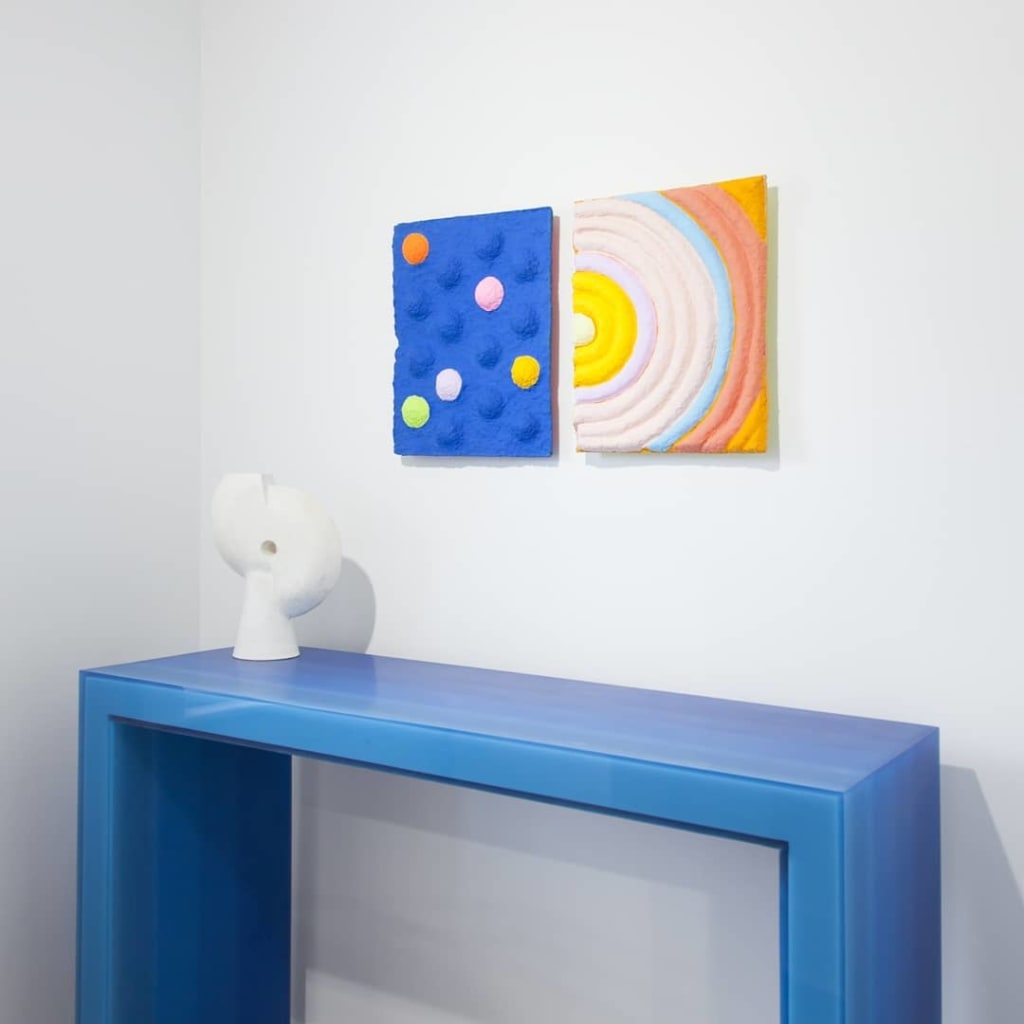 Gradient Console Blue by Facture Studio at VSOP Art + Design Projects, Greenport, NY.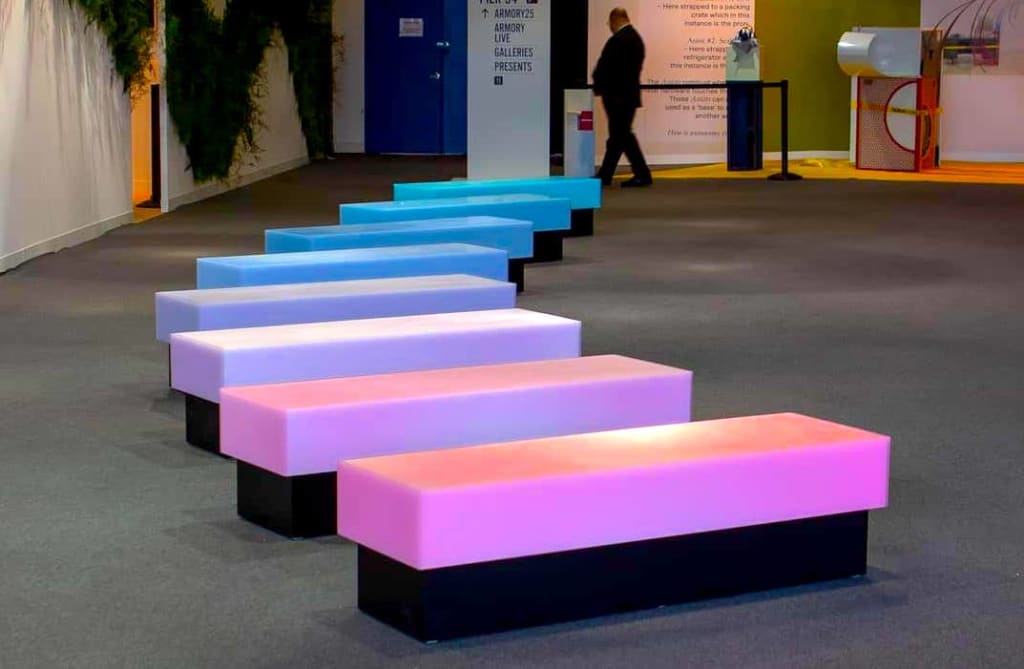 Spectra Lounge by Facture Studio at The Armory Show on Pier 92 in New York.
Facture is a contemporary art furniture company based in Brooklyn. Facture uses resin to experiment with light, color & transparency.