A Change of Scenery: Spanish Tile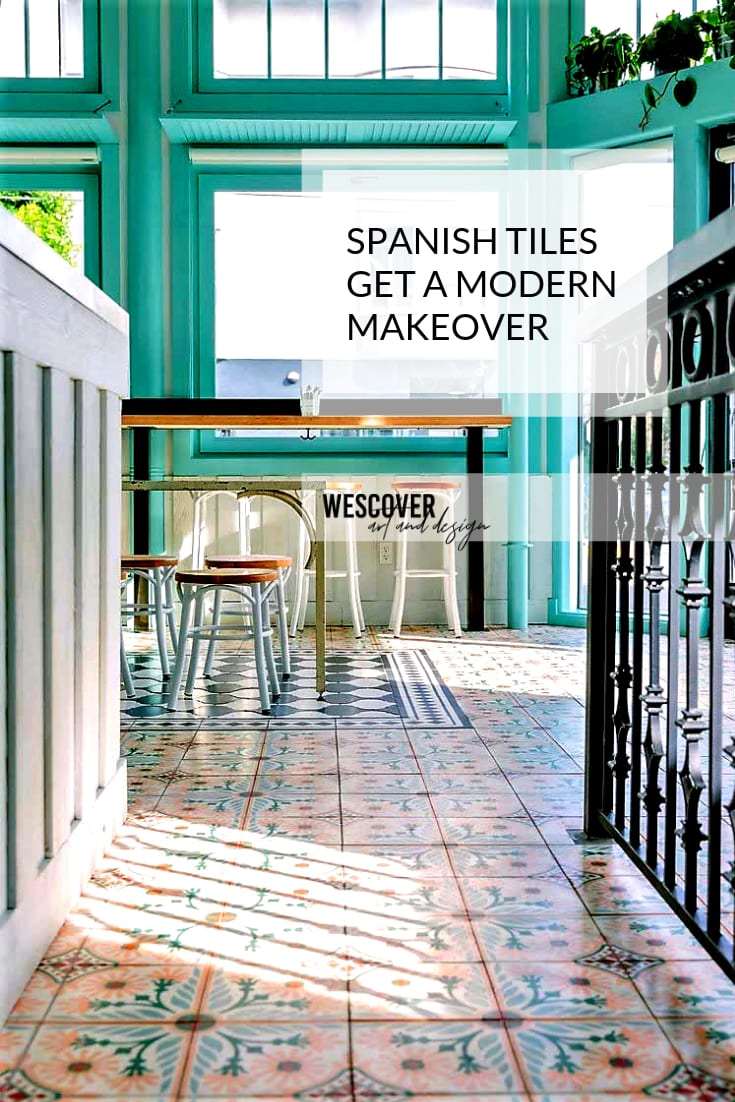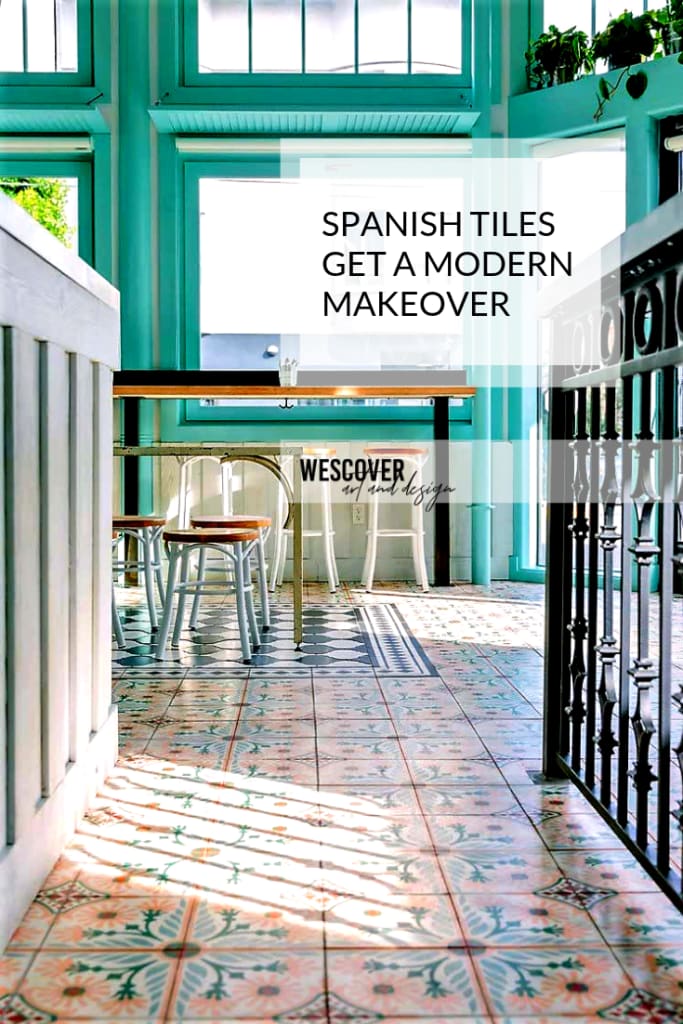 Spanish tile designs are one trend we're seeing everywhere this year! You don't want to be late to this trend, these bright and unique tiles might be just what your space is missing. Perfect for a tired room that needs a new breath of life or if you're looking for an element to tie a room together, these tiles are a great opportunity to complete any space. Traditionally made by hand from pieces of terracotta tiles, Spanish tile is often decorated with intricate geometric and floral designs. Usually, they make up mosaics in beautiful designs that can be used for backsplashes, wall decor, flooring, and even staircases! They also come in more muted colors and minimalist designs to suit a modern style, and can be a sophisticated addition to an elegant or polished room.
This tradition dates back to the Spanish Colonization of Central and South America, but there's no reason they can't be incorporated into a contemporary style home! In fact, they can bring a flare of Mediterranean style to any room while also adding an element of personalized charm. It's true, Spanish tile brings a whole new wave of inspiration to modern interior design and will elevate your space instantly! They're currently a global trend that draws inspiration from several countries, bringing them together into a single unique design element. 
There are so many beautiful variations of tiles inspired by Spanish and Mediterranean decor and design! So we're confident there's a style to suit any space. From simple and formal to bold and exciting, these tiles are inspired by places, weather, and moods. Some are light and airy while others are dark and intense, it all depends on what aesthetic you're looking for. They inspire feelings of creativity and freedom and will surely be a show stopping addition to your home. The versatility of these tiles is truly what makes them so special! You can't go wrong with this design trend and it's a simple way to upgrade your space. These tiles use innovative color, material, and symbols to modernize this traditional practice and are sure to impress. Check out our favorite collection of Spanish inspired tiles from our Creators and bring the colorful warmth of the  Mediterranean into your own home! 
1. Cement Spanish Tile
Classic cement tiles are a clean cut example of Spanish tile and are perfect for a modern, industrial, or even contemporary space! Their smooth texture makes them perfect for wall accents, and they make great back splashes too! Bold colors and patterns are made easy to incorporate into your kitchen, bathroom, or any unused wall space that needs a bit of love. We love  these Alhambra Encaustic Cement tiles by Granada Tiles that are derived from traditional art patterns and styles from Barcelona! If you love these, don't miss more of our favorite cements tile designs that use similar floral burst patterns.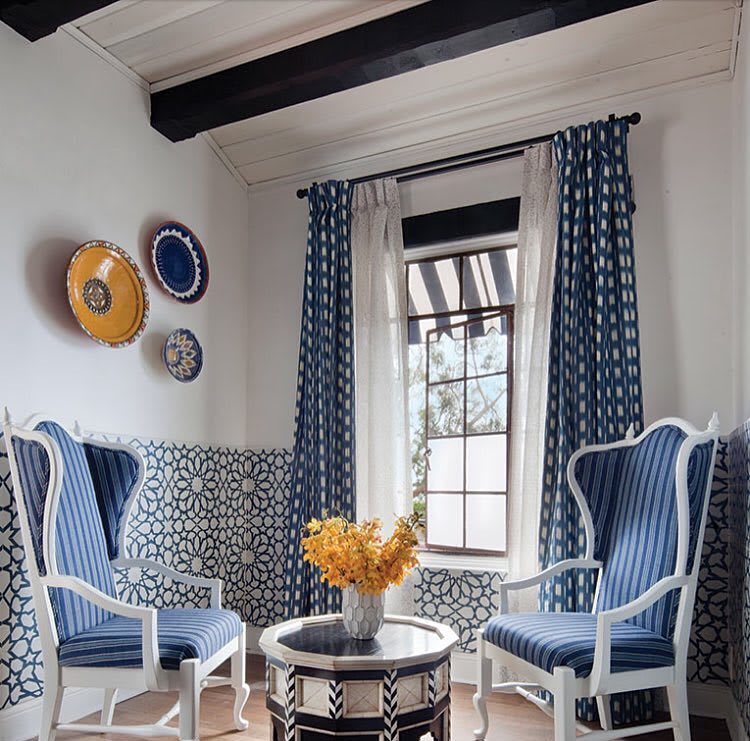 2. Hexagon Tile
Hexagon tiles put a fun spin on classic Spanish tile patterns. The shape of these tiles adds some extra Mediterranean inspo and will make any accent wall a little more eccentric! A great example is Avente Tiles' Arabesque tiles that draw their inspiration from the Mexican Saltillo style, a popular design that has been in high demand for decades. Traditionally, Saltillo tiles use sun-dried clay in signature natural tones with creates an earthy feel that brings a comfortable and casual element into a space while still remaining stylish and on trend. The Royal picked this particular blend of colors to capture the spirit of its Washington D.C. neighborhood. Take a look at these hexagon tiles if you're looking to incorporate a playful pattern into your space!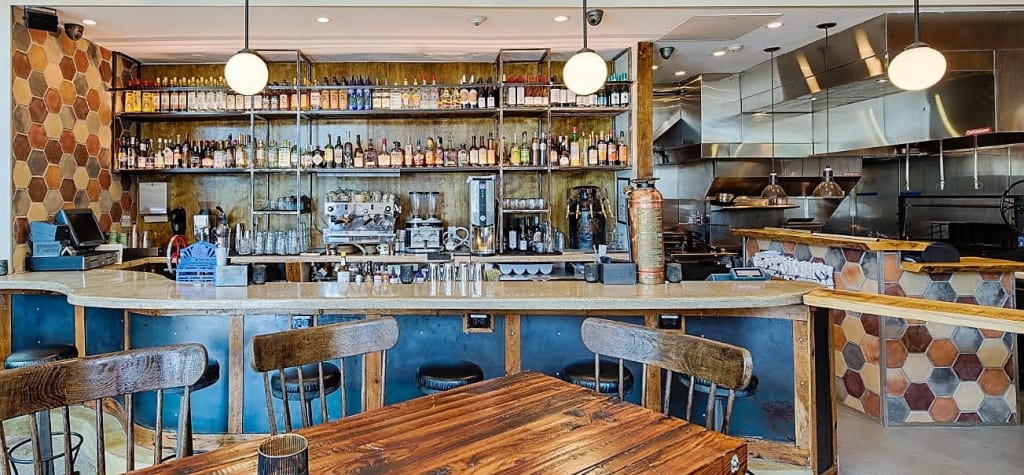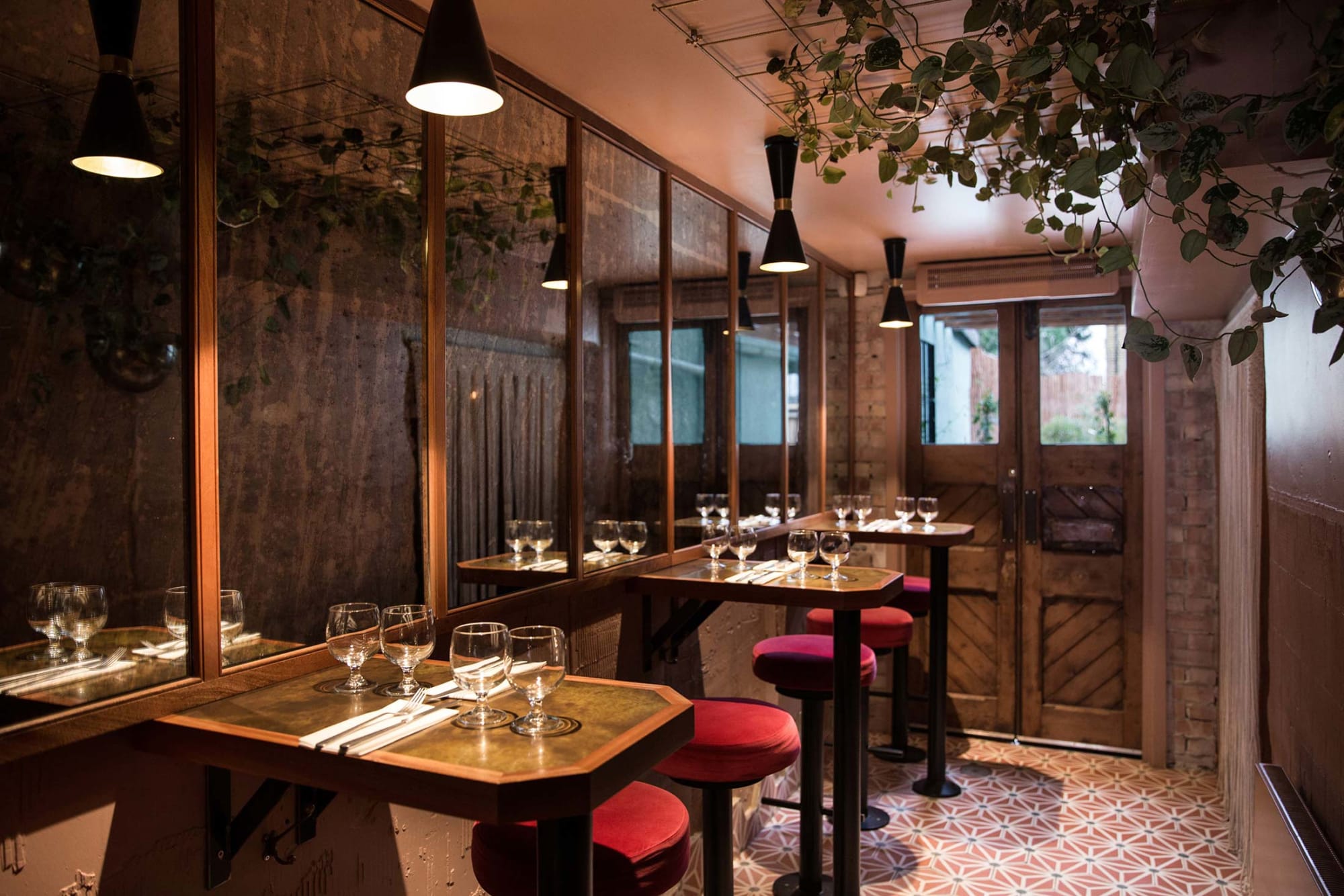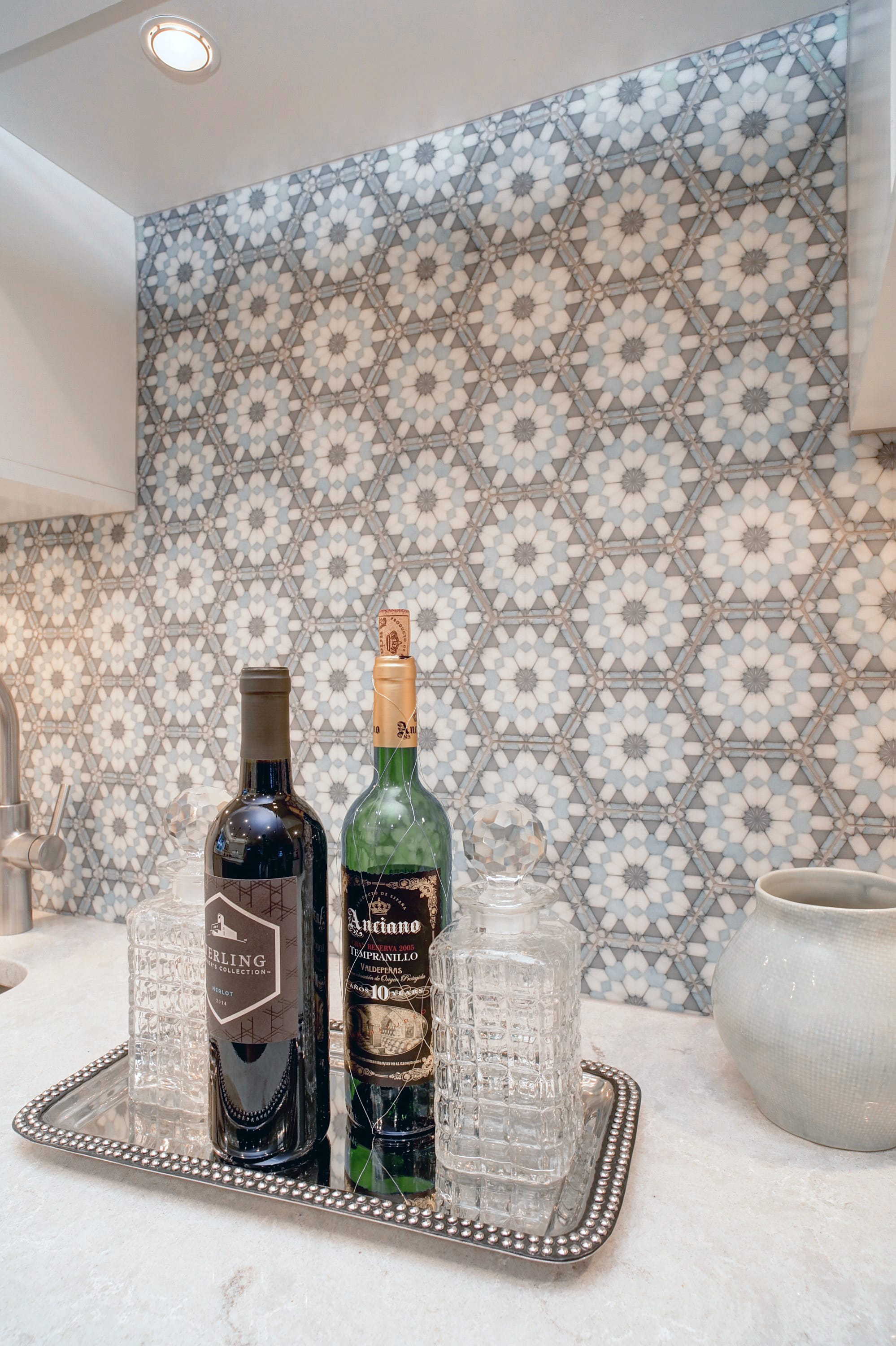 3. Medallion Tile
Spanish tile with medallion patterns give the illusion of a more textured tile and are a beautiful focal point to accent any number of places in your home! These tiles from StoneImpressions that use tiny floral motifs to create an intricate geometric pattern incorporated into a stairwell are giving us serious Mediterranean sea vibes! Their Cabrillo Collection is inspired by designs seen in the American Southwest and these eye catching tiles are sure to win you over. Medallion tiles are a wonderful design element for any home in need of a little charisma!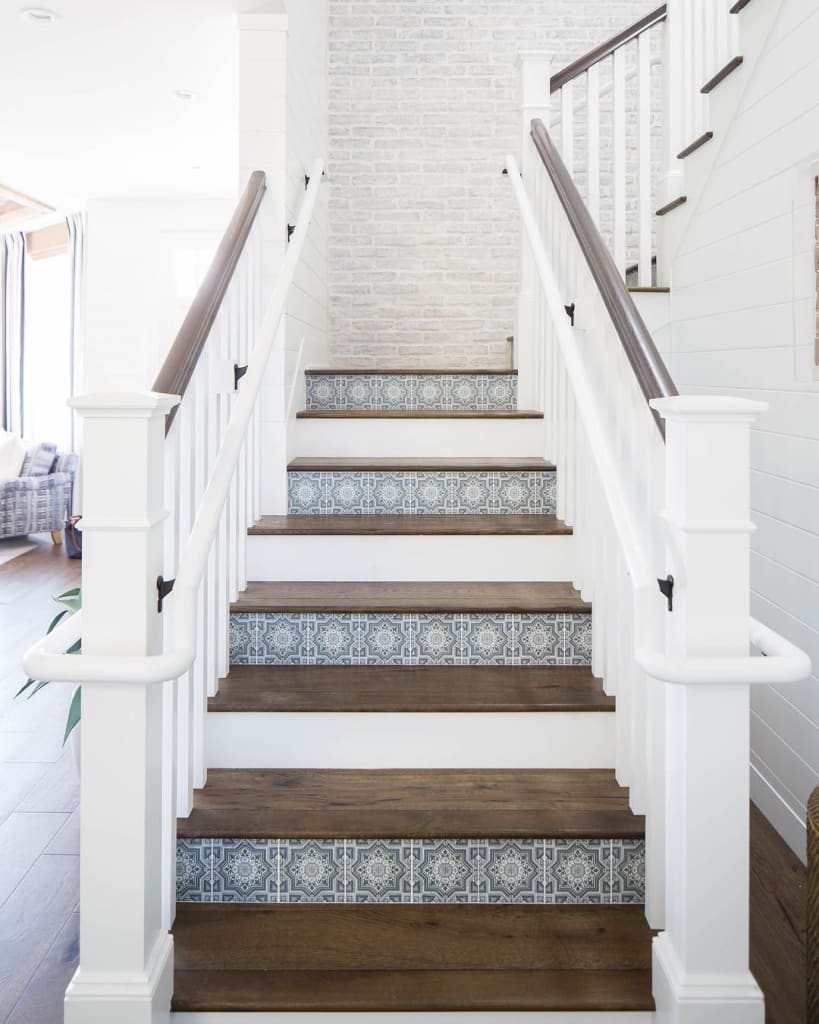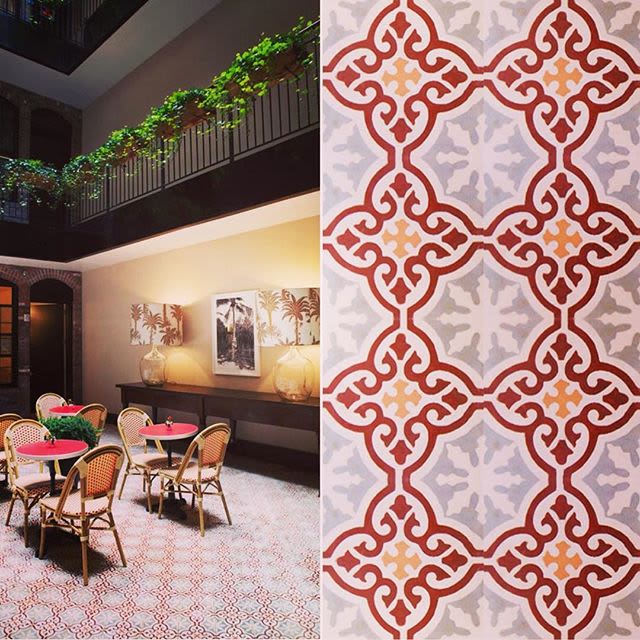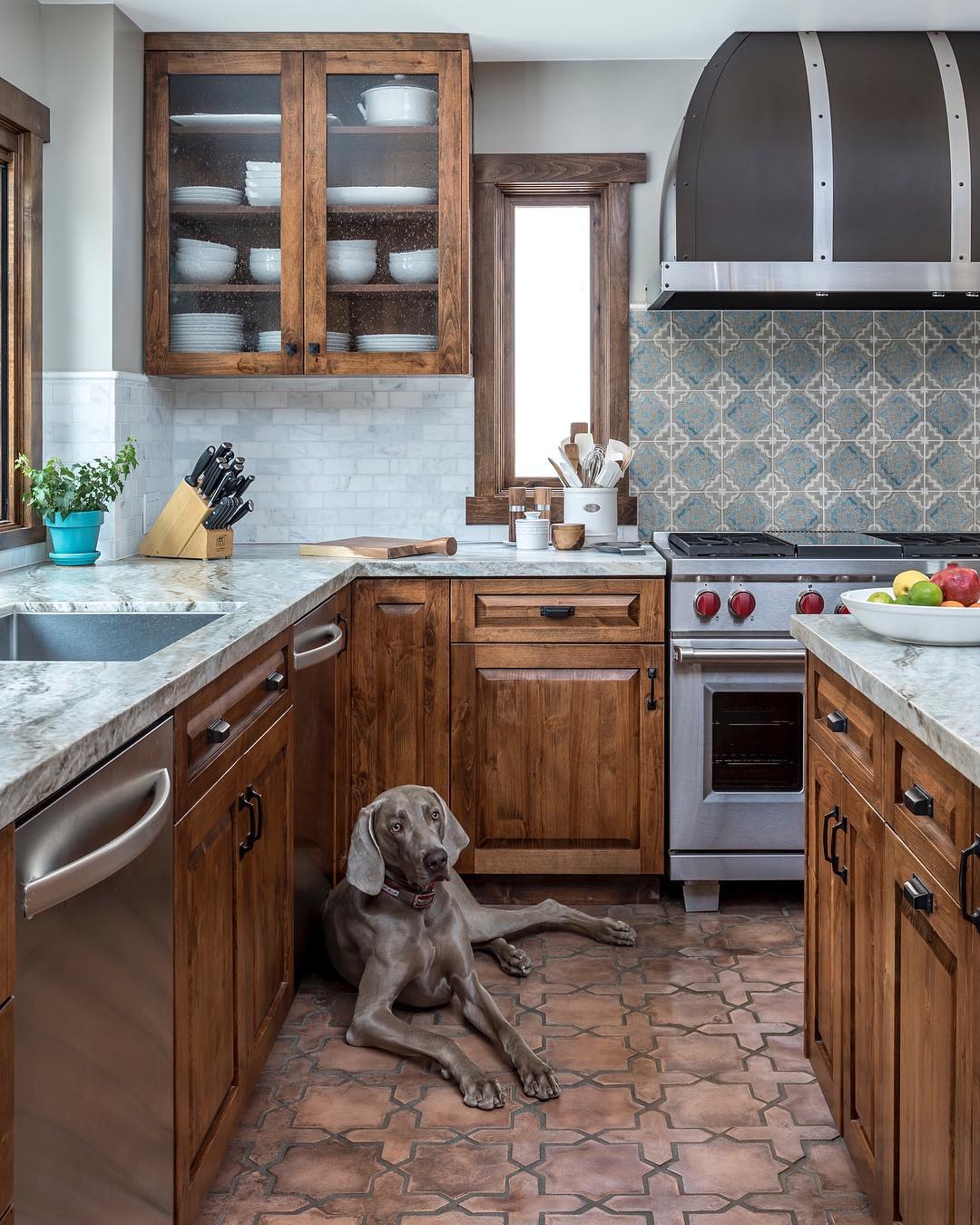 4. Simple White Spanish Tile
While pops and bursts of bright color are usually customary of Spanish tile design, simple white tiles are also a great way to incorporate this style into your modern or minimalist design! Don't pass up the opportunity to include unique shapes and textures into your aesthetic. It's possible to bring a Mediterranean vibe into your home while sticking to a more neutral color palette, and the mosaic pattern of delicately colored tiles will bring a sense of sophistication and elegance that you could even incorporate into a shabby chic or Parisian inspired interior. In short, the possibilities are endless! We love Zia Tile's hand-chiseled modernized white Moroccan tile called "zellige" decorating the walls of The Californian Hotel in San Diego, CA, and we're confident you'll love our collection of simplistic Spanish tile decor.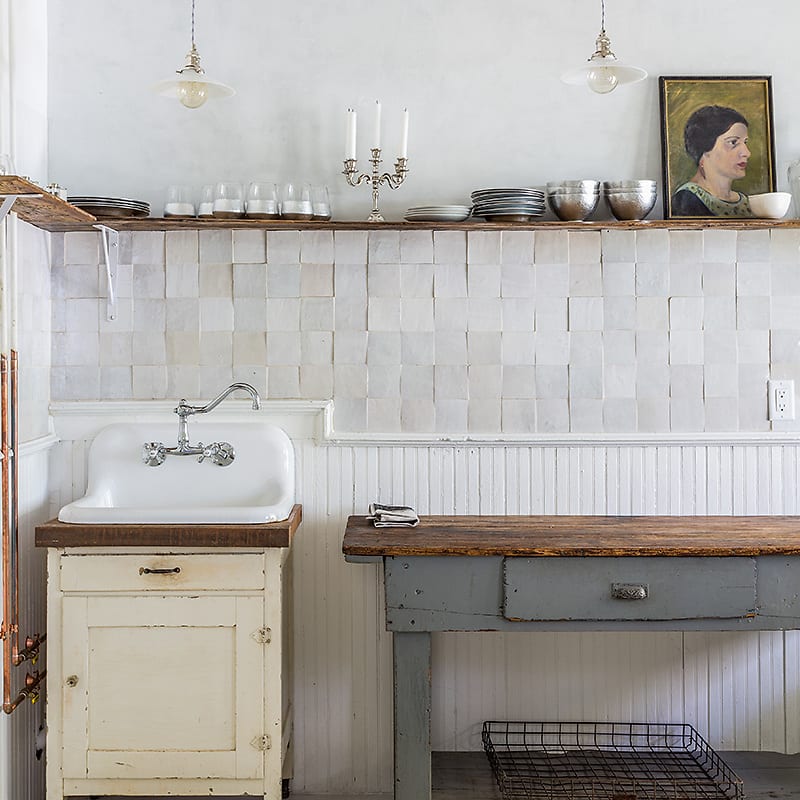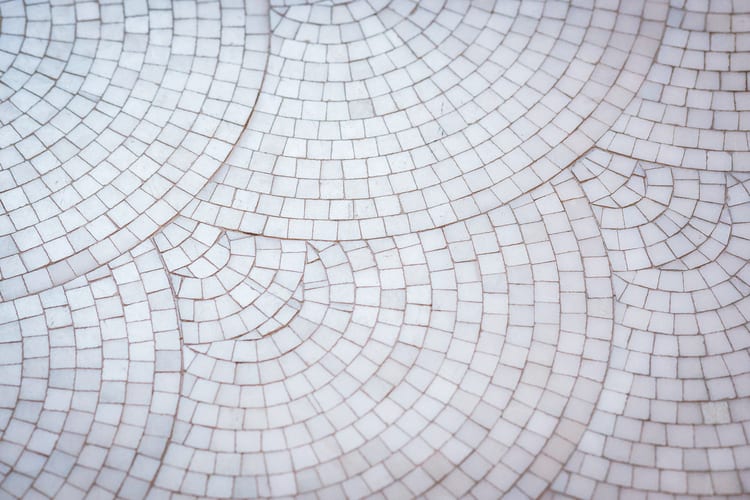 5. Custom Spanish Tile
If you want to kick up your tile decor a notch, go a step further and include some custom tile into your design! Design and Direct Source provided custom tiles for The Palm Springs hotel and installed them in the pool, lounge, guest bathrooms, and bars. You can incorporate these tiles anywhere in your home, including your outdoor space! Turn your space into an oasis with these custom tiles and get a taste of Spanish inspiration with these beautiful custom designs!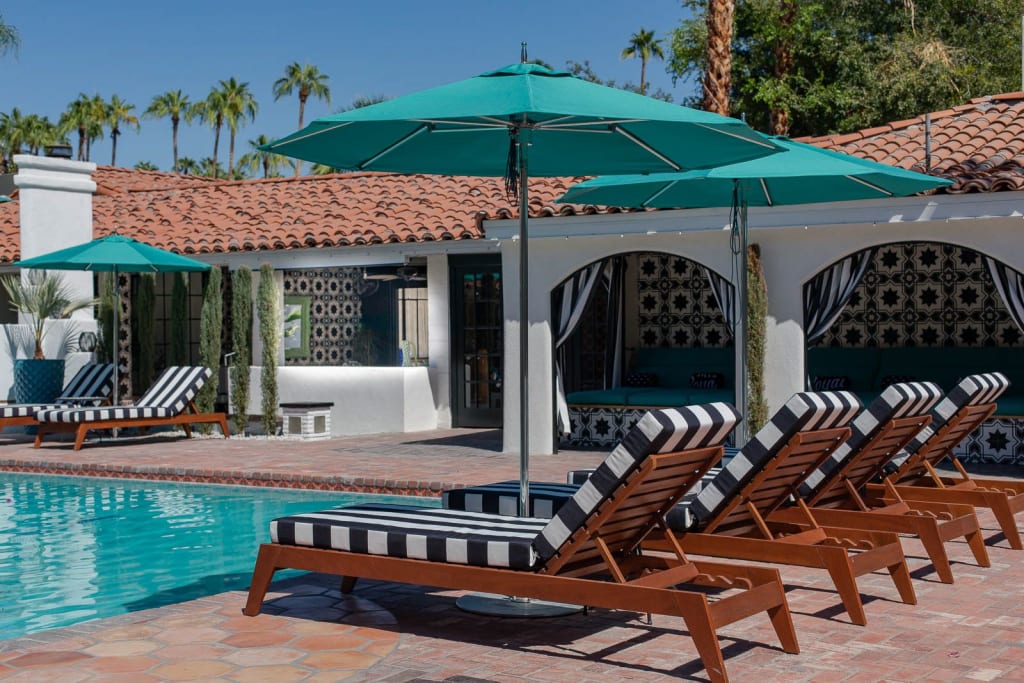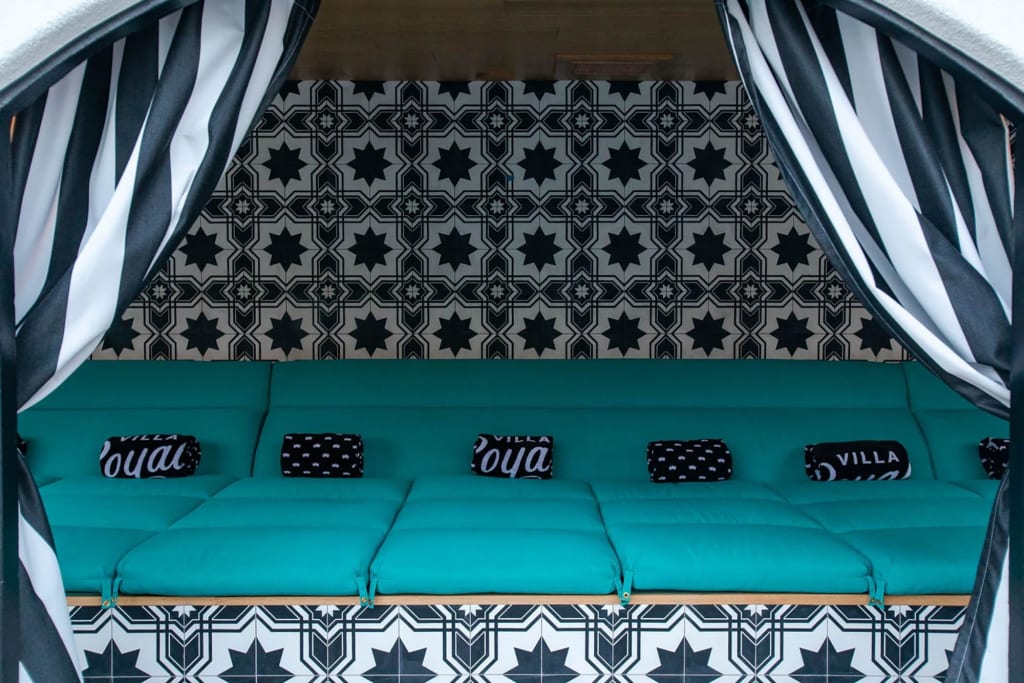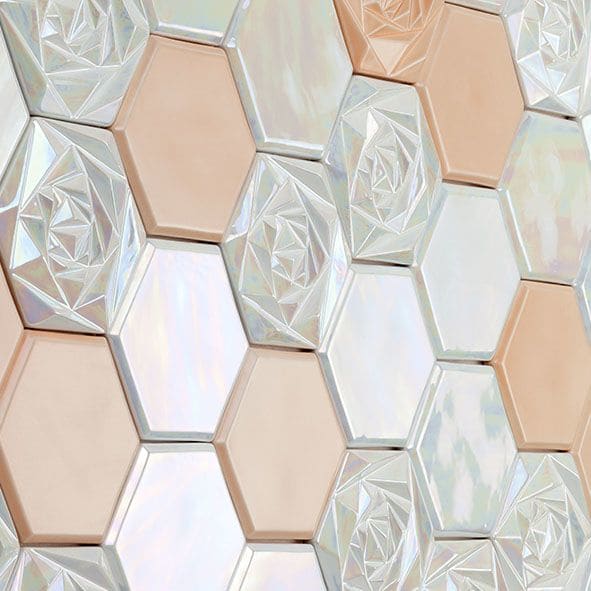 6. Star Patterned Tile
Possibly the most uniquely shaped Spanish tile in our collection are star shaped tiles! Make your space shine bright with these incredibly cut tiles that make for beautiful flooring. This star-and-hex floor tile design pulls from the Great Mosque of Cordoba in Spain, and the tiles form a unique grid which grounds this Minnesotan interior. These tile deigns will bring your style to the stars!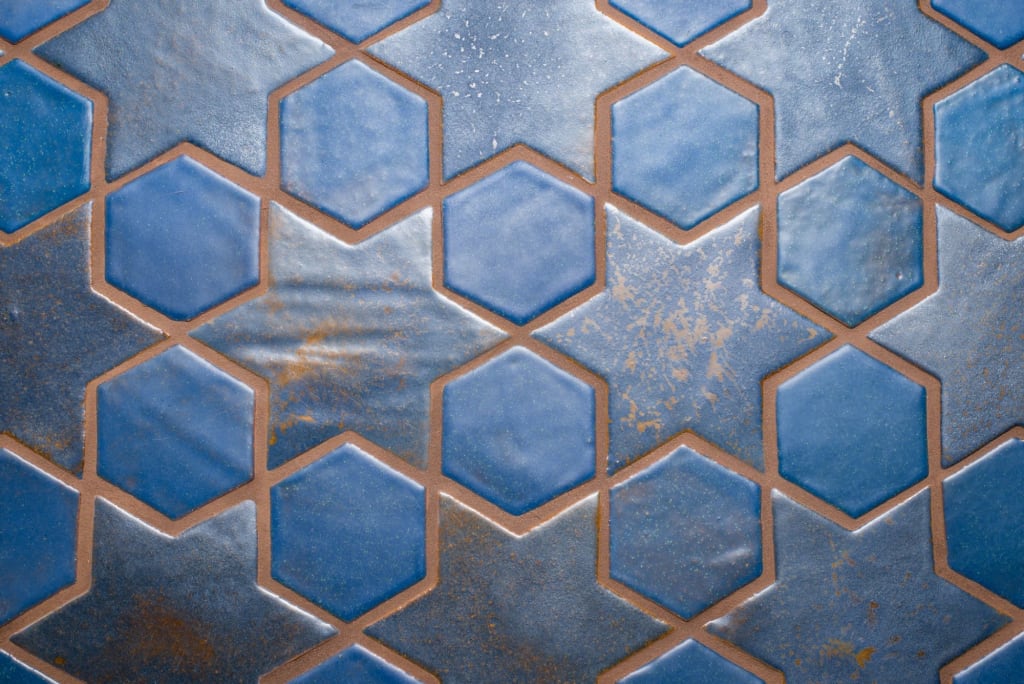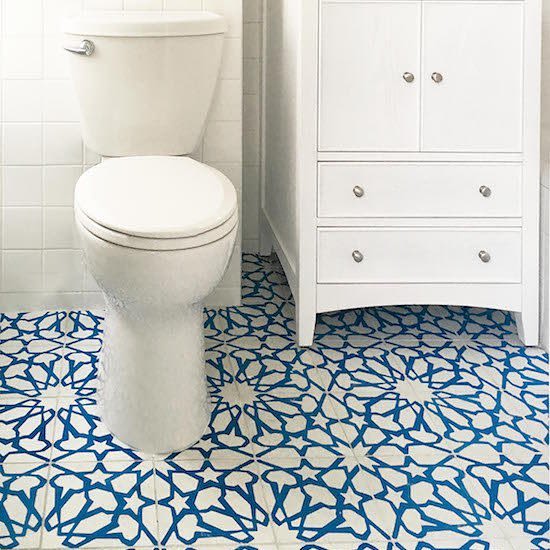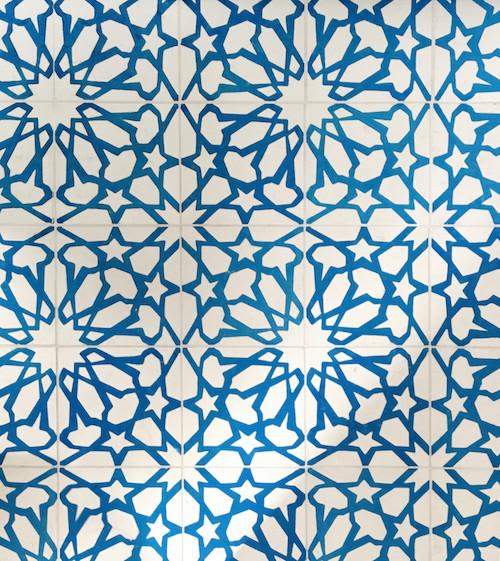 If you loved these tiles make sure you check out the rest of our collection and bring a fun new design element into your home! Mediterranean inspired design is one of our top trends of 2020 and we're expecting to see these tiles everywhere. Spanish tile is a great addition to any space and to make things better, they're simple to incorporate into your design! There are styles to compliment every aesthetic and mood, so we're sure you'll find the perfect Spanish tile for your home.