Eight Sustainable Creators Behind Café Gratitude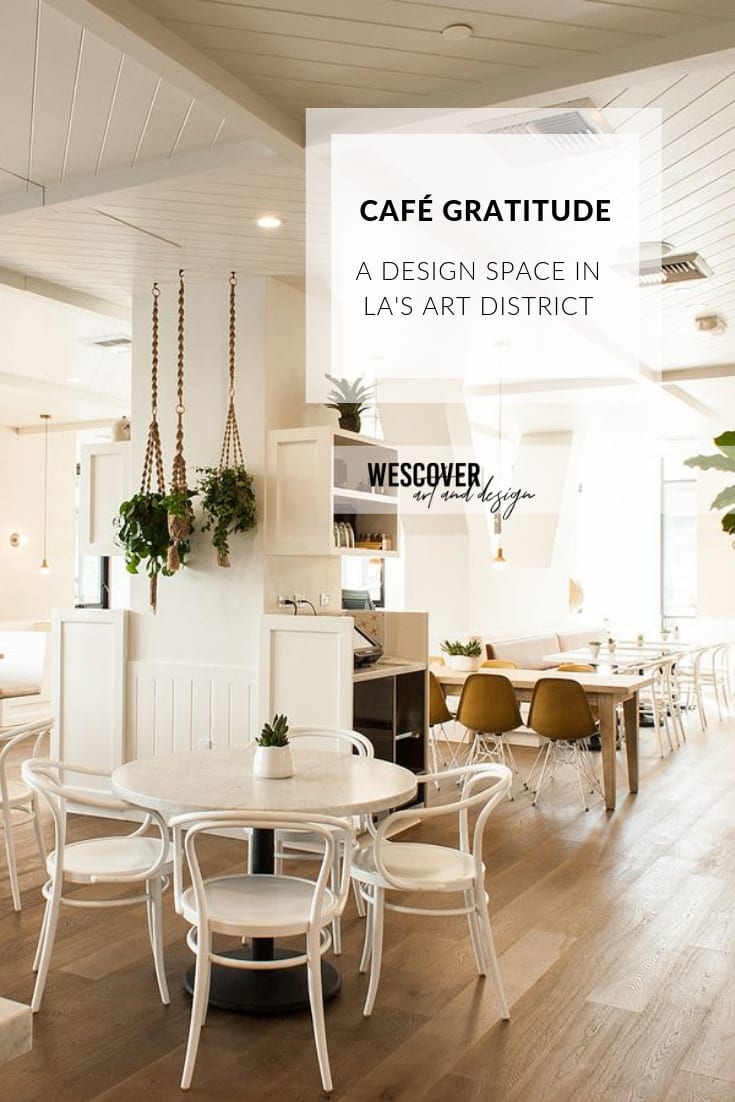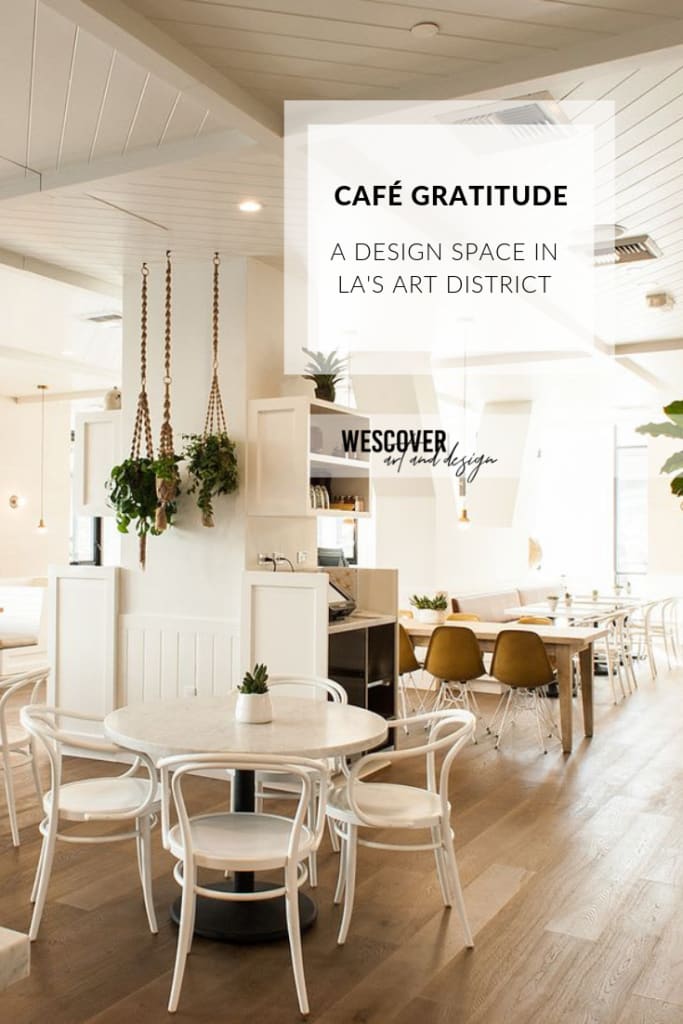 Café Gratitude is a collection of 100% organic plant-based restaurants specializing in gourmet cuisines. The cafes serve nourishing and environmentally conscious meals and strive to create a menu and environment that supports health and sustainability for both our community and the planet.
The Cafe Gratitude located in the Arts District of Los Angeles is a hub for Wescover art and design items. Eight creators have collaborated with the restaurant to create a warm west coast ambience with items inline with the Cafe's eco-friendly mission.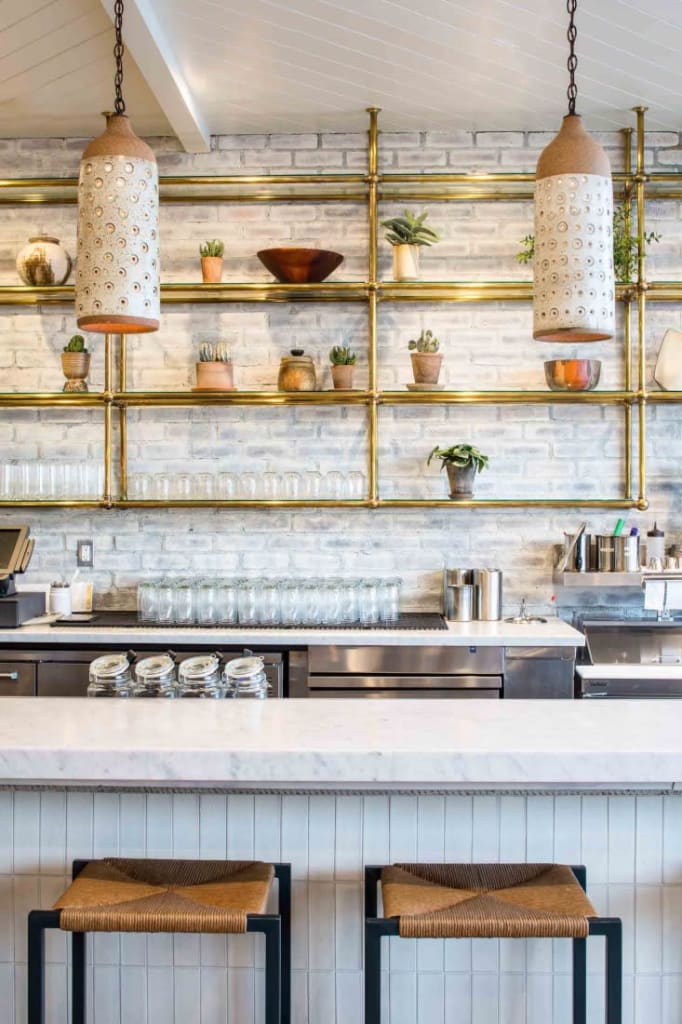 L.A.-based ceramicist Heather Levine worked closely with Cafe Gratitude to create the bar's custom stoneware pendant lights. These fabulous lights were glazed in Levine's special glaze recipe and crafted in her signature shades. These pendants add an earthy touch to the bar area!
These macramé wall hangings on driftwood were done by Oregon-based Free Creatures. All of the drift wood used in work by  Free Creatures eco-friendly and found in a national park located around the majestic Cascade mountain range. Founder Marisa prefers to use organic materials such as 100% cotton rope, untreated wood and rough, semi-precious gemstones and minerals.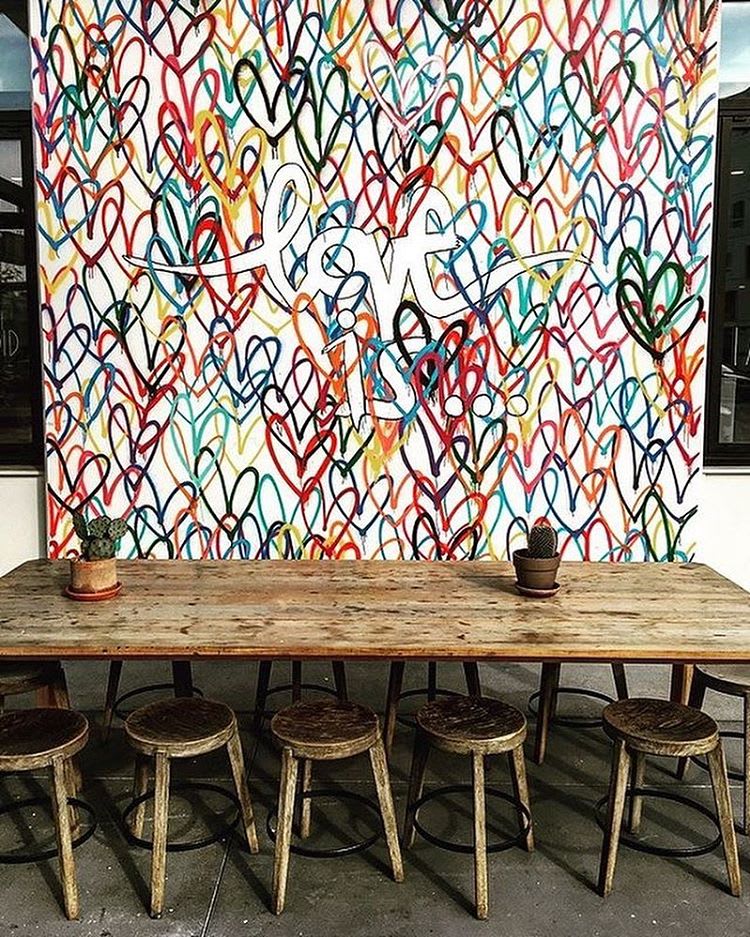 Creator JGoldcrown ia internationally known for his "Bleeding Hearts"/"Lovewall" murals that can be seen around New York, California, Texas, Miami & Chicago. At the Café Gratitude, this mural adds to the space's wholesome atmosphere.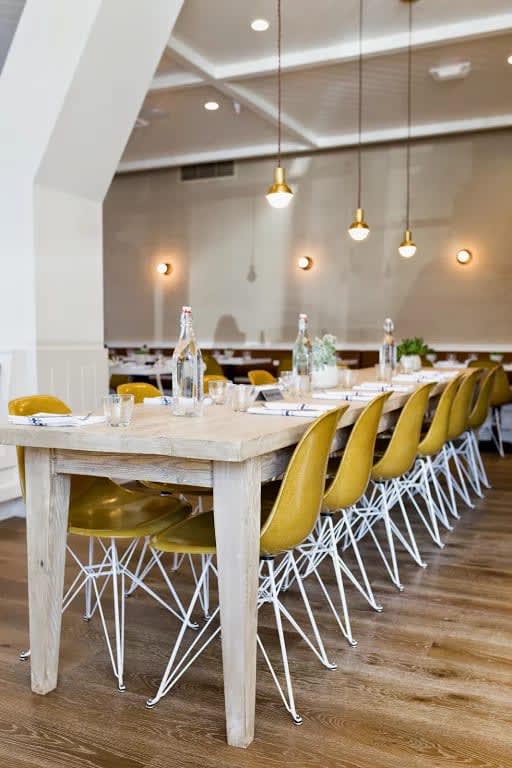 Atelier de Troupe has created both sconces and pendant lights for the general dining area of the cafe. The bronze material in all of the Atelier de Troupe fixtures adds the element of LA chic to the rustic interior.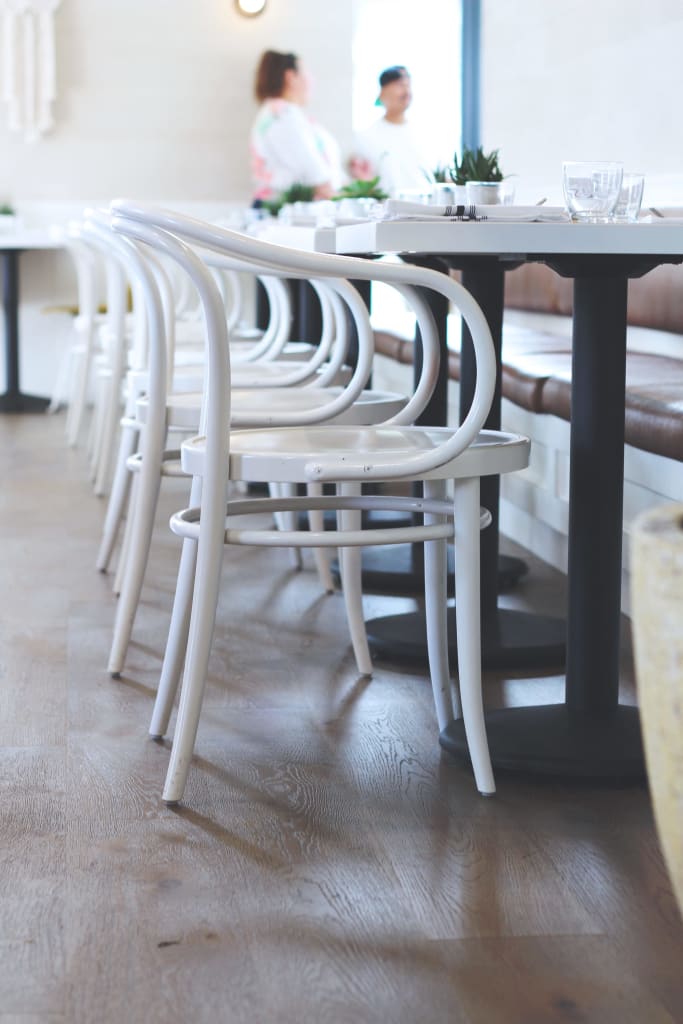 These Era armchairs, designed by Michael Thonet, are a café classic and have been in continuous production for more than 150 years.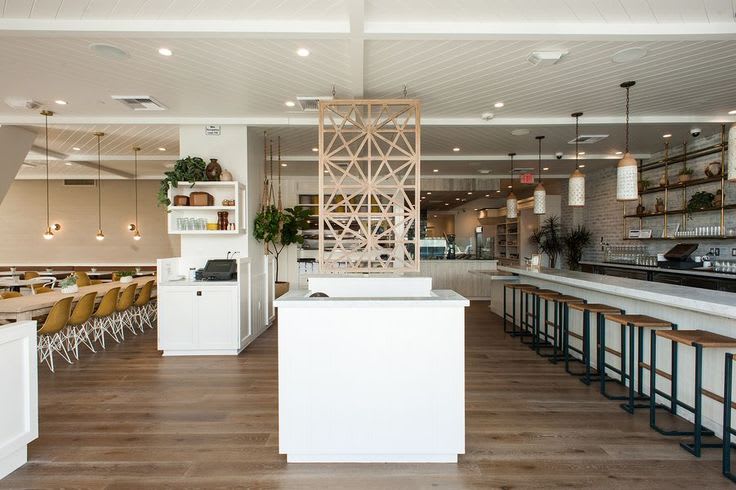 These hanging-screen room dividers are the work of The California Workshop, specialists in lightweight, laser-cut wood designs. Committed to the practice of sustainable modern craftsmanship, The California Workshop adds elegance to the space with simple patterns and material.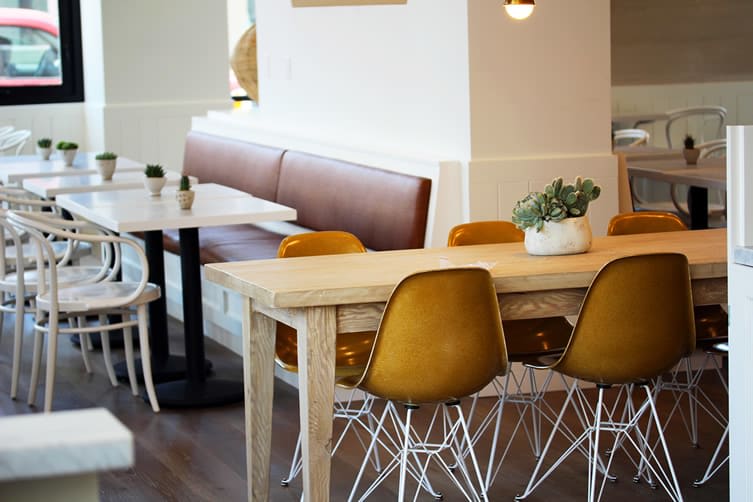 Café Gratitude inserted an important touch of color with these mustard-colored, fiberglass Eiffel shell chairs from Modernica. They contrast nicely with the raked plaster walls.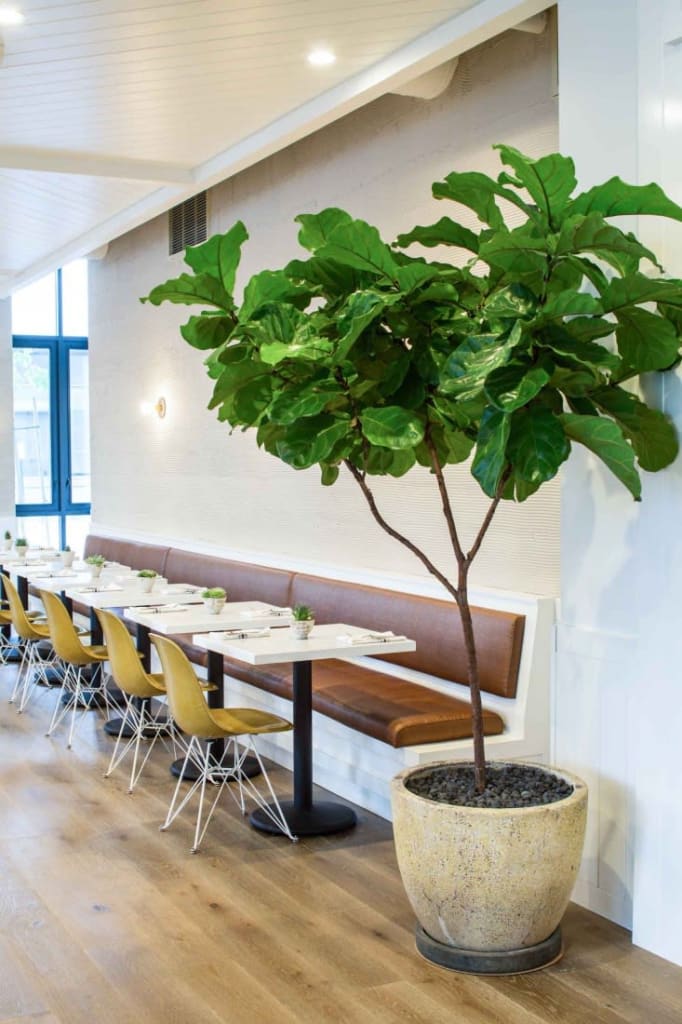 Founded in 2006, Hollyflora is a full service floral and styling studio inspired by the free spirit of southern California. Hollyflora supplied the plants and hanging planters at Café Gratitude for a perfect final touch!