In Celebration: 10 Inspiring Female Artists & Designers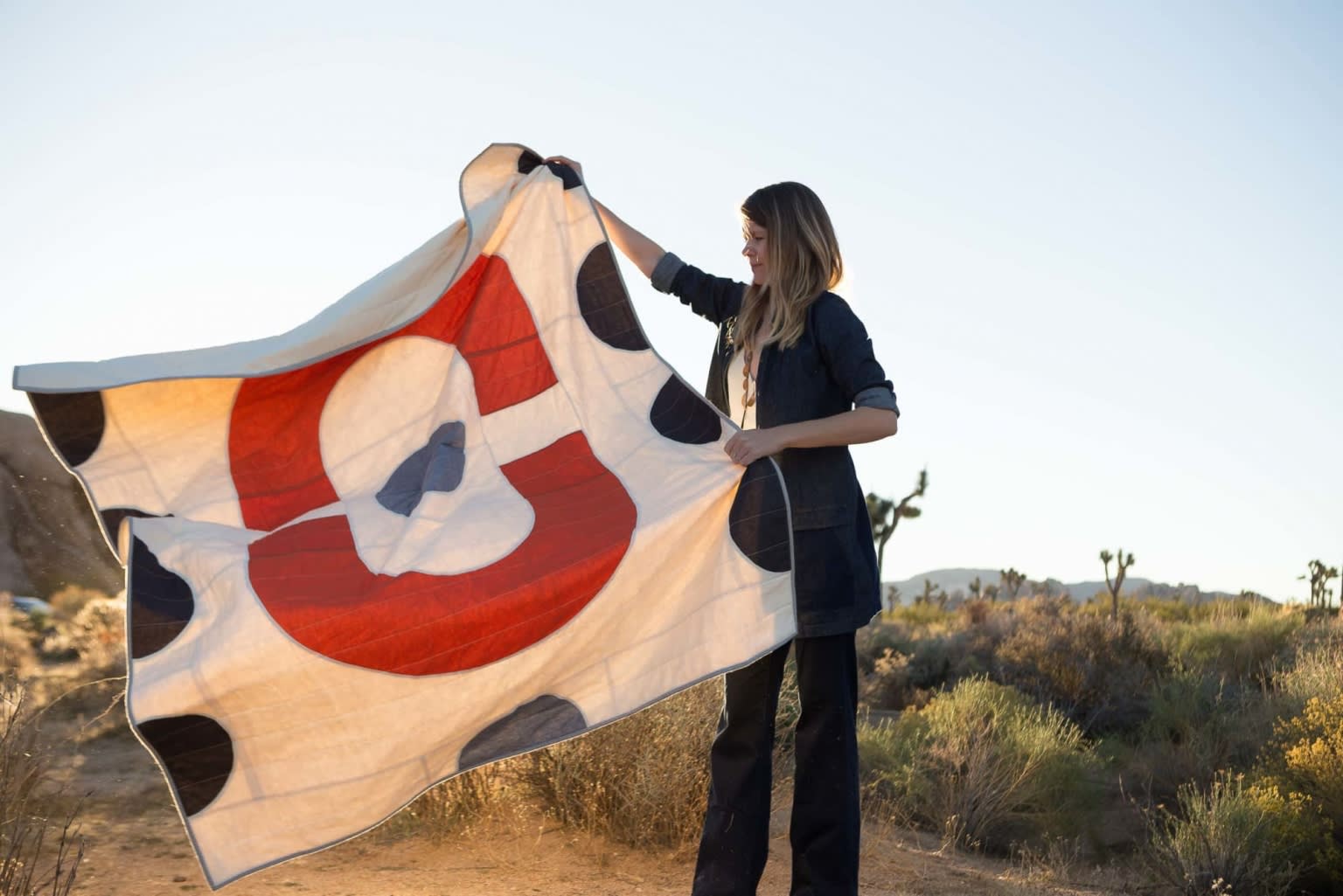 We're excited to take a moment and celebrate the strides females have taken in the art and design world. As a community and platform, Wescover aims to uplift all kinds of artists and share their stories. Nearly half of visual artists in the US are women (45.8% to be precise from National Endowment for the Arts). So we've put together a list of just a few of these all-stars and their work to admire. We hope you enjoy the breadth of these women's groundbreaking work and their unique stories!
Janet Echelman
Janet's experiential sculpture pieces are made of non-traditional materials like fishnet and atomized water particles and hang inside, outside, and between buildings. Wherever her pieces are, they dazzle as they change in the wind and light. Janet has received numerous accolades including a Guggenheim fellowship, the Smithsonian American Ingenuity Award in Visual Arts, and a Ted Talk gone viral called "Taking Imagination Seriously"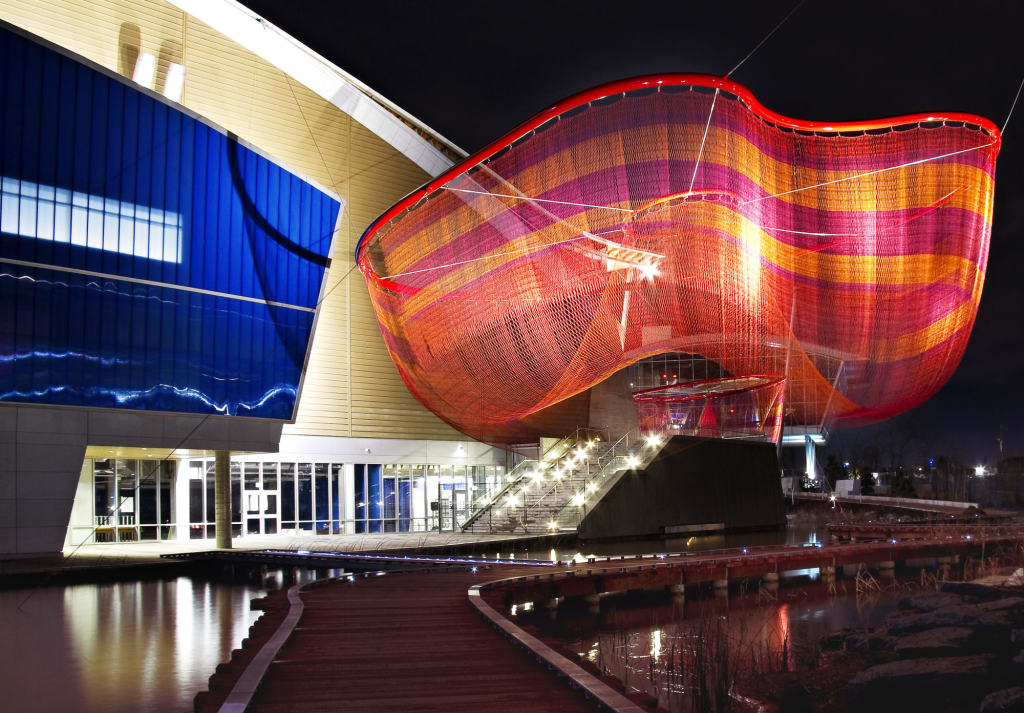 Marie Burgos
Marie founded her critically acclaimed design firm, Marie Burgos Design, in 2007. She is a visionary interior designer as well as furniture designer. Through her previous training in feng shui, her pieces bring balance and comfortable style to any space in the form of pillows, lights, tables, armchairs, and transformative interior design. She works with so many materials, from plush fabric to lacquered wood to handwoven paper!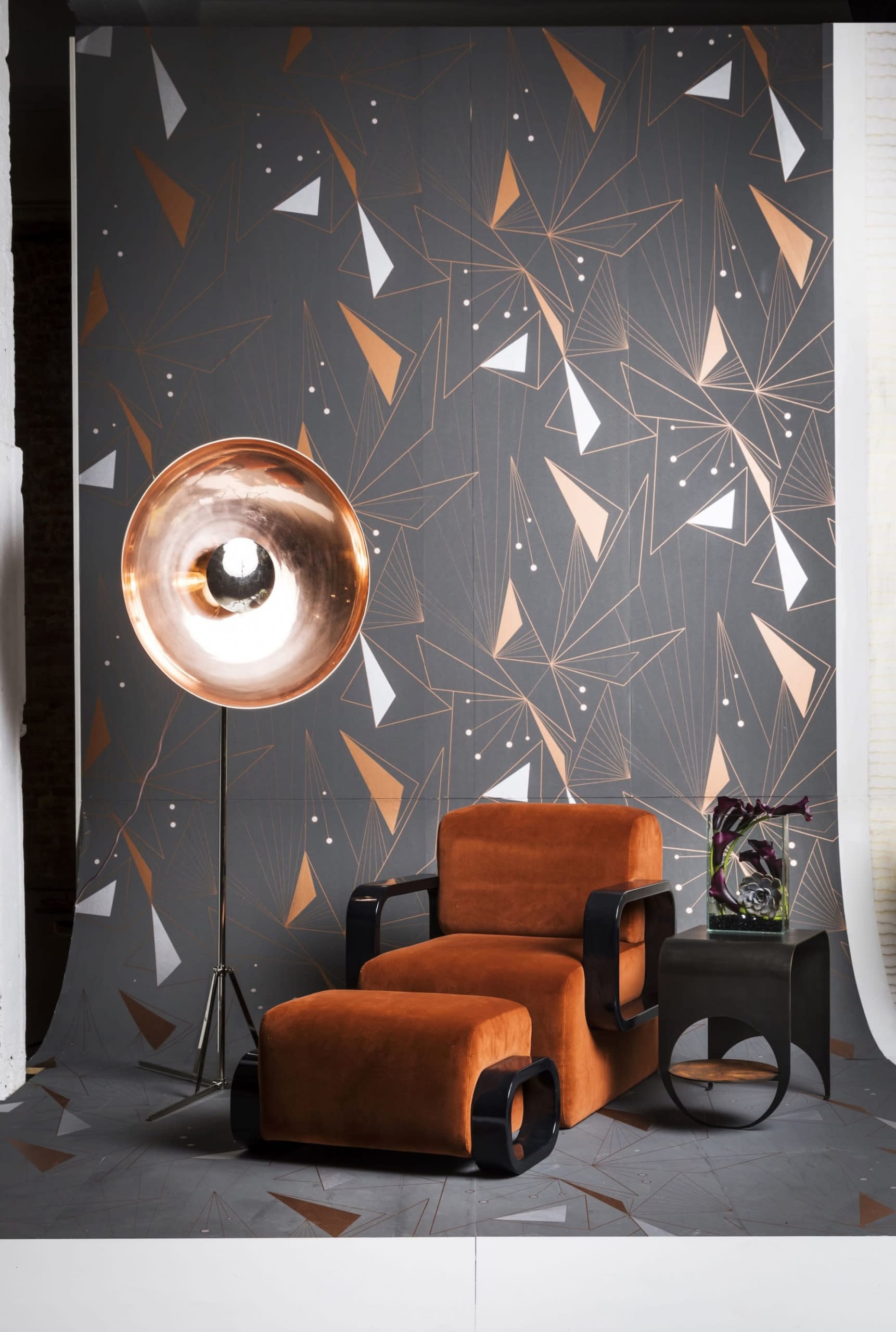 Lauren Williams
Lauren is a Dallas based artist who started out as a painter but quickly found success in fiber art, which she patented as "Canvas With Movement® Fiber Art." Her unique style comes from her meticulous technique, suspending hundreds of individual, organically dip-dyed fiber strings sourced from an eco-friendly farm. Her textured pieces can be found around the world in many types of spaces as refreshing and innovative centerpieces.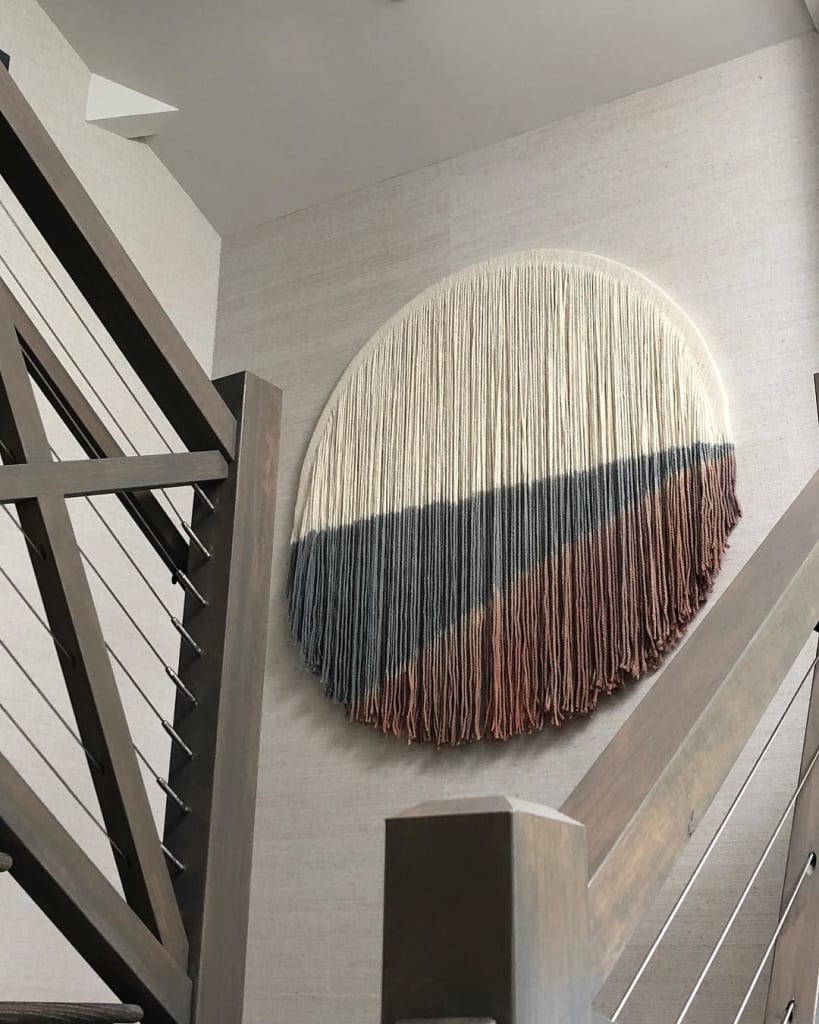 Tiffany Lusteg
Tiffany, also known as Kindred & Copper, is a Oakland based, large-scale installation, fiber, and paint artist. With color palettes evocative of the desert, her work spans conferences, hotels, events, and public murals and she uses cork, wood, acrylic tiles, and even creates floral arrangements. She's also the creative direction behind fomme, a spatial design and fabrication business she started with her husband.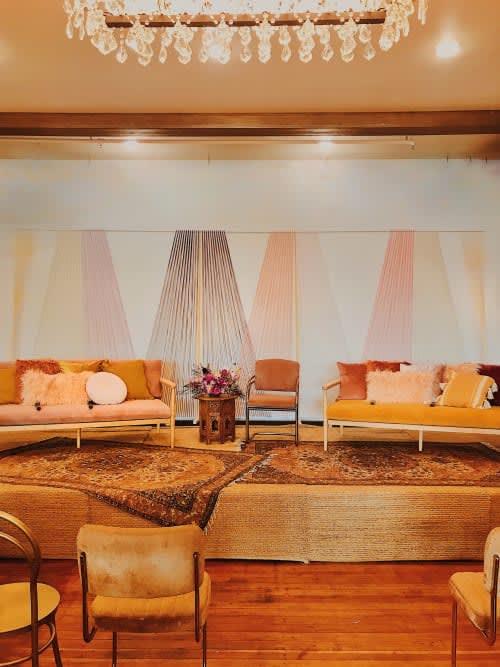 More by Tiffany Lusteg (Kindred & Copper) >
Laura Preston (Vacilando Quilting Co.)
Since 2013, Laura has been traveling around the United States in her mobile quilting and textile studio, Vacilando Quilting Co. Her handmade, geometric quilts are inspired by her travels, particularly by natural landscapes and can be hung up, tossed on a couch, or snuggled with on a bed. She's written a book all about quilting and takes commission for your very own, custom piece.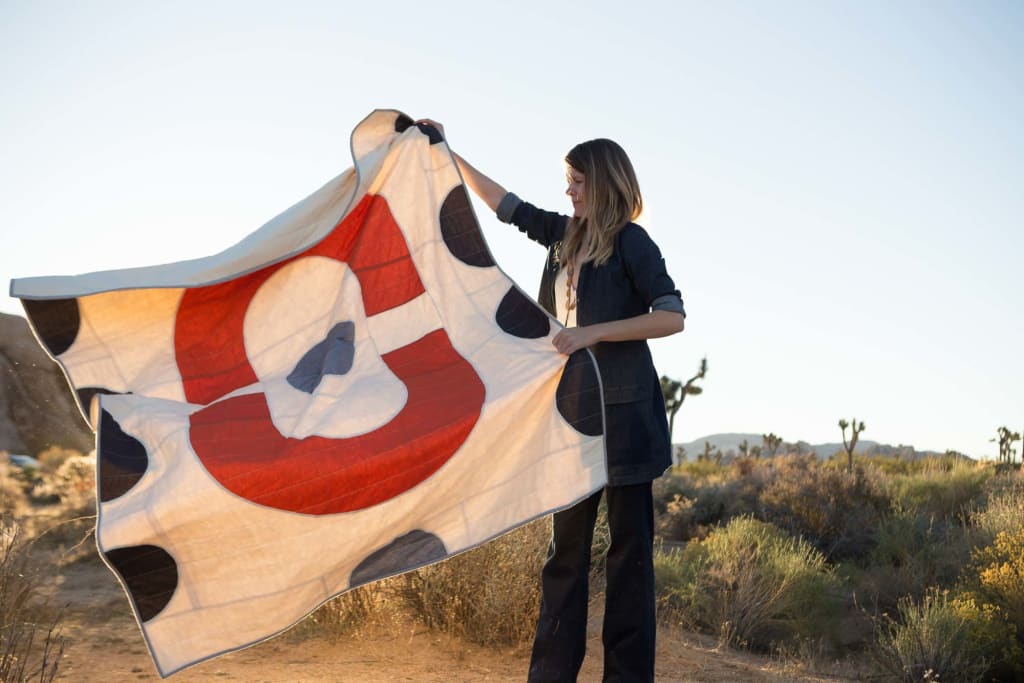 More by Laura Preston (Vacilando Quilting Co.) >
Erin Miller Wray 
Erin is a muralist and designer of hand-painted visual branding. Whether surf boards or basketball courts, Erin works with her clients to paint compelling and colorful artwork that draws the public in and touches them through the perfection of imperfection. Her lettering work can be found on sweet greeting cards, aiding marriage proposals, and even on the backs of leather jackets.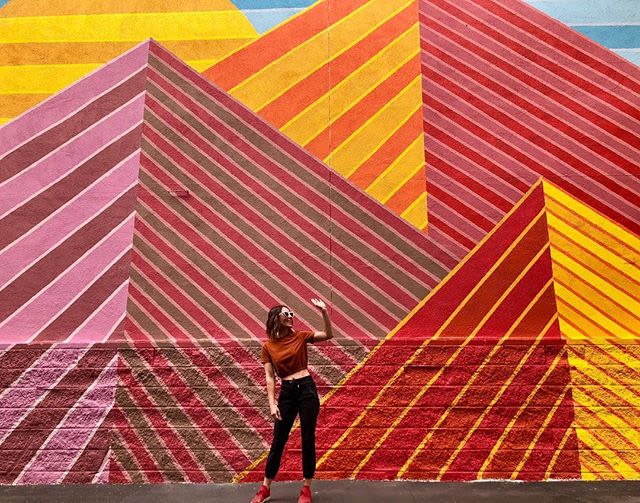 Sally England  
Sally is a fiber artist based in Ojai, California. She specializes in large-scale modern macrame work, frequently using white or light colored fibers. Her works span playful, elegant and traditional patterns using cotton, hemp, raffia, and even horse hair. The layered textures bring serenity to any space, reflecting her meditative work state.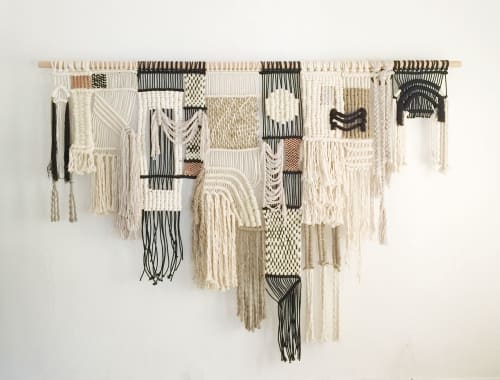 Laura Berger 
Laura is an extraordinary painter based in Chicago. Her pieces are inspired by the feminine body by way of acrylic on canvas. Her designs are scaled up and down in murals, wallpapers and prints. She has exhibitions around the country, has been featured across publications like Vogue Italia and Harper's Bazaar and has a forthcoming public artwork in Nashville.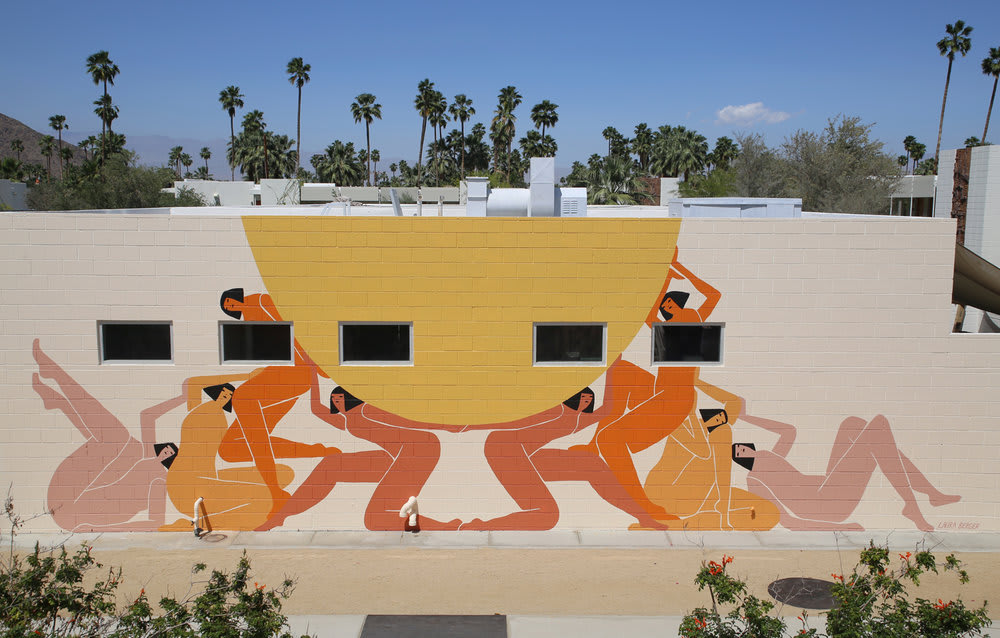 Stella Maria Baer 
Stella is a painter based in Colorado that takes our imagination to the moon. She uses the landscape around her and photography to explore desert mythology and space cosmology, and also paints landscapes of the Southwest United States and its flora and fauna. She explores the relationship between desert and cosmos by creating her own pigments out of sand. Her work has been featured in Scientific American, Time Magazine, and the New York Times.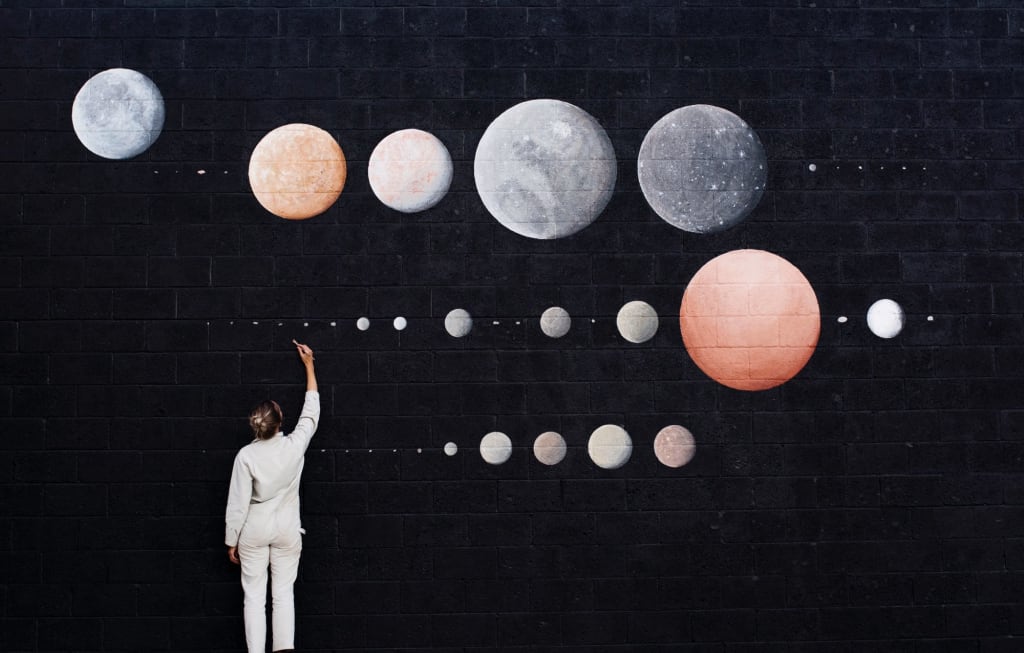 Katie Brightside (Welcome to the Brightside)  
Katie and her design agency, Welcome to the Brightside, have been brightening up spaces since 2014. Having had a cosmopolitan career in London, Italy, Sydney, and now Los Angeles, her remarkably detailed artwork explores the great fantasies of fairy tales. Through murals, wallpaper, illustrations screen on glass, and fashion prints, Ms. Brightside has had a remarkable, 20 year long career.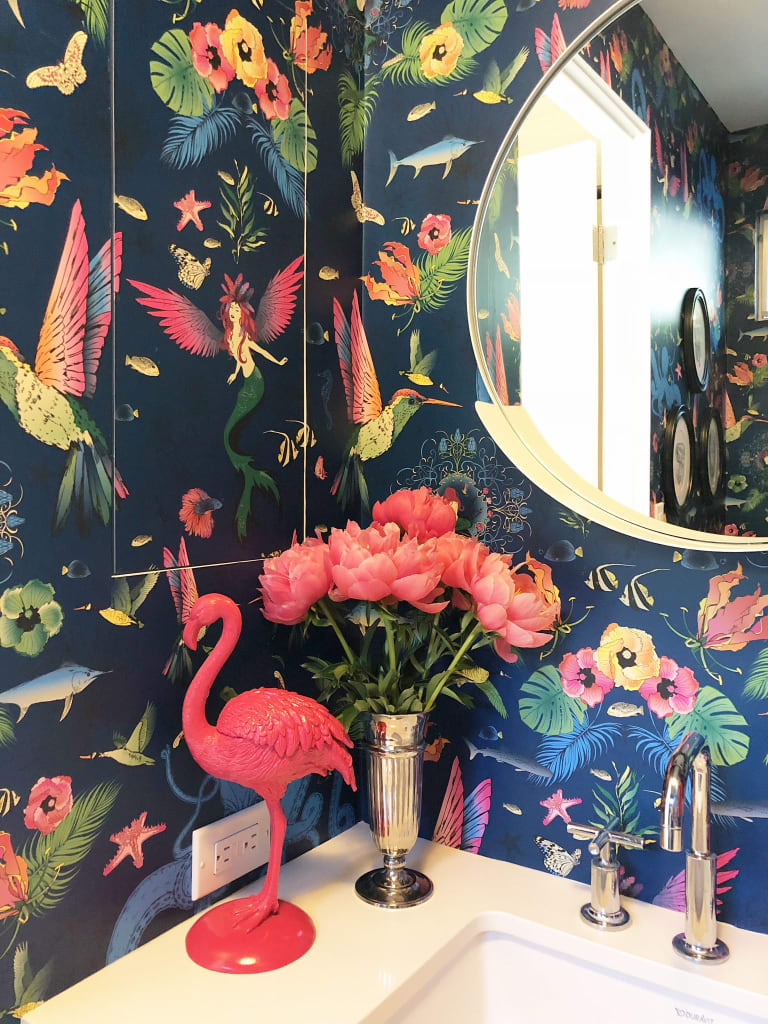 More by Katie Brightside (Welcome to the Brightside) >
CARALAGA
Caralarga is a textile design and production workshop of women creatives in El Hercules, Mexico who design and hand make all of their creations. They use raw cotton and also source textiles from production waste to create sustainable pieces, in addition to experimenting with raw materials. Their work ranges from jewelry to tablecloths to bags to stunning interior decor pieces, and currently are engaged in a long-term collaboration project with a local community center to release various lines of textile products.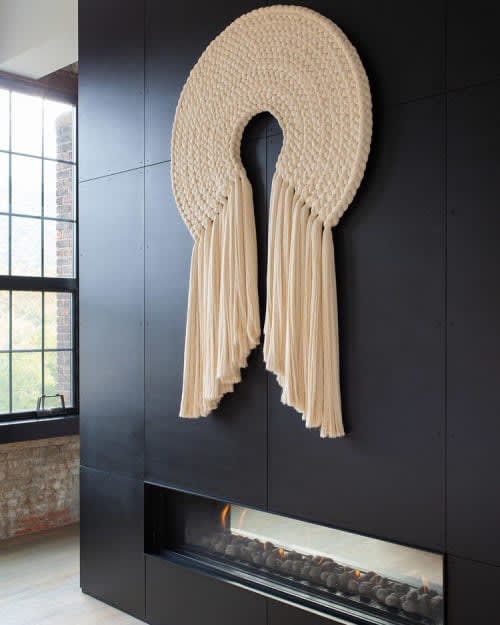 Make sure to visit the Wescover profiles of all of these talented women artists, and celebrate women everyday. We look forward to to seeing more incredible work of our diverse and talented Creators. Happy Women's History Month!