Live Edge Coffee Table Love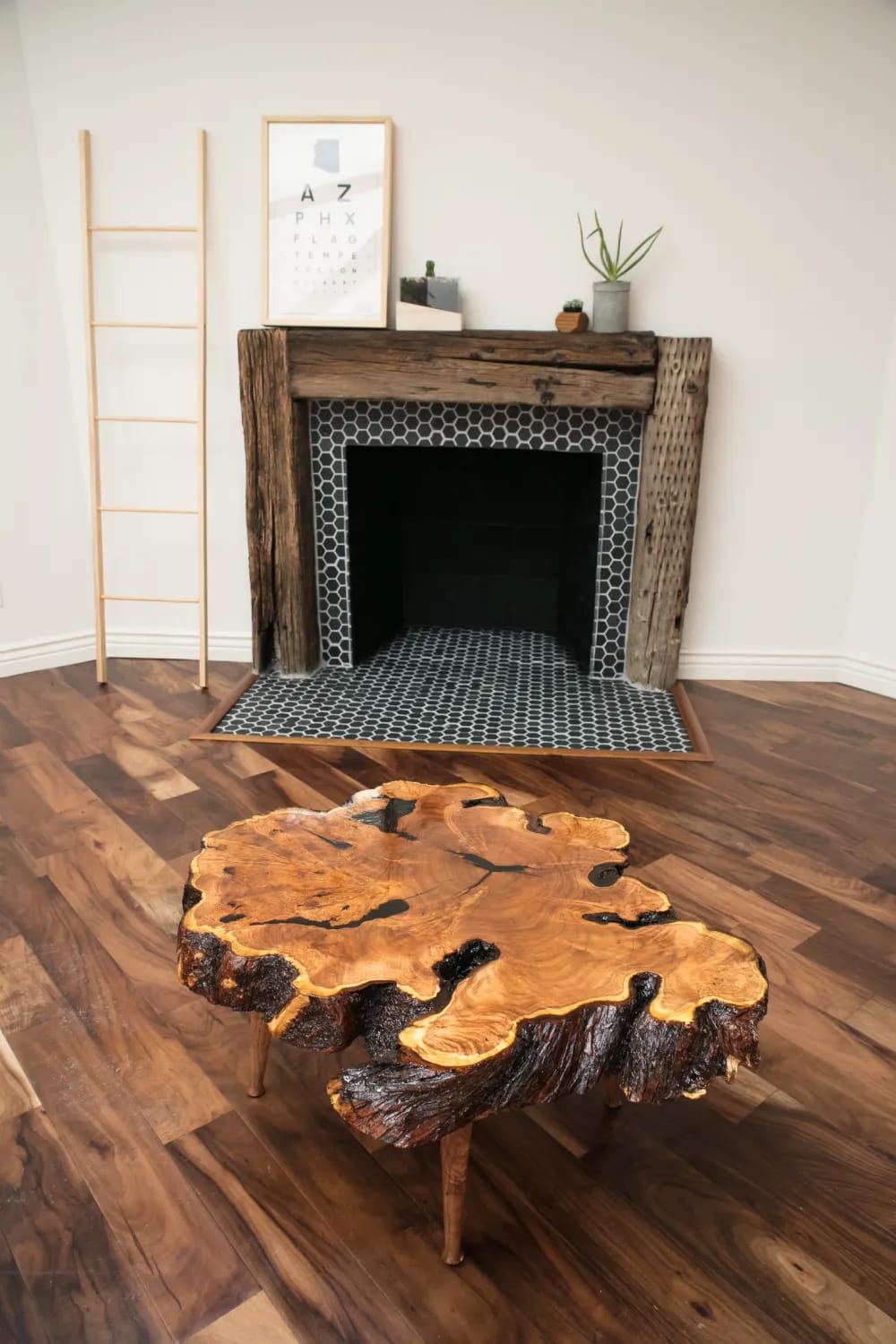 We're seeing live edge coffee tables in every kind of living space! The beauty of these natural wood tables is that they are incredibly functional tables but they also bring an organic aesthetic to your living room. Instead of taking a slab of wood and trying to make it look like something else, artists and designers are respecting the natural grain, hardwood, sapwood and bark of the original tree. Catching a glimpse of its raw form, the live edge tables make us truly appreciate the tree it came from.
Why is it called live edge? Well, there are two meanings. The first is simply when a designer shows the raw bark edge of a slab of wood in the final pieces. The second is a a bit deeper. As an organic material, the tree swells and shrinks as it takes in and expels water. After the tree has been cut down, the wood still has this elastic property. On a humid day, the wood might expand and bow and on a dry day the wood could shrink and crack. "Live Edge" means that when creators are showing this "raw edge" of the slab, they are designing with this elastic property in mind, in fact they are emphasizing it.  Many designers even leave the natural cracks, checks, holes and burls in the wood! Some also use salvaged or "reclaimed wood" that otherwise could not be used for conventional wood working.
Check out how our Creator Community is innovating with this material in live edge coffee tables.