Feature Update: Add Pricing to Your Work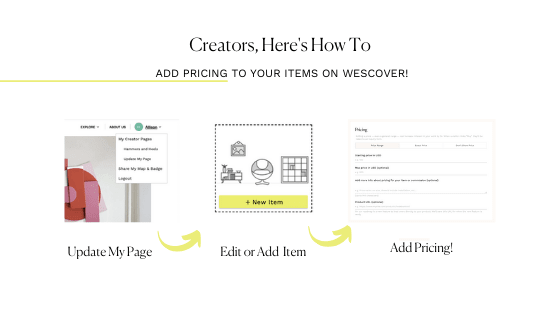 We're working to support your creative businesses and to encourage more potential customers to connect with you. As we've been rolling out updates to the inquire feature, we've also noticed customers asking, "how much does this cost?" or "is this commission only?" So we added a feature for that!
You can now add pricing info to your items on Wescover!
Whether you're a painter represented by a gallerist or shop full of woodworkers, we want Wescover to support you! Pricing appears on items cards and twice on item pages so it's easy for buyers to order from our amazing creators.
Pricing gets buyers excited and they're more likely to reach out if they see an item in their price range. It's also a great way to reduce the lead time and back-and-forth communications over FAQs about budget with the buyer.
While pricing questions are common, the answer isn't the same for all types of creative work… So we've kept it flexible: you can choose to add a specific price, price range, or skip it all together. Don't forget to add info to clarify for your buyers any custom materials or enticing unique options.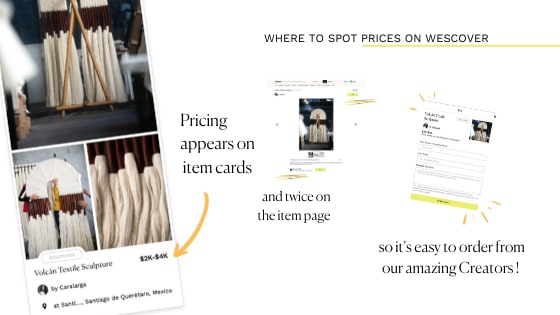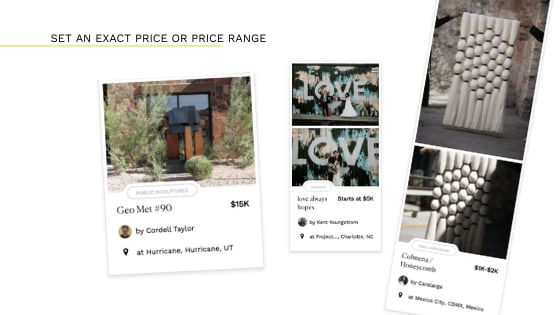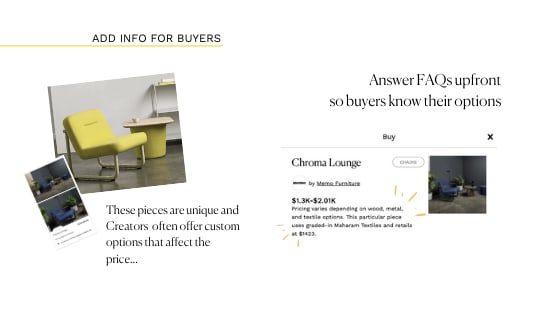 Examples of pricing on different kinds of items: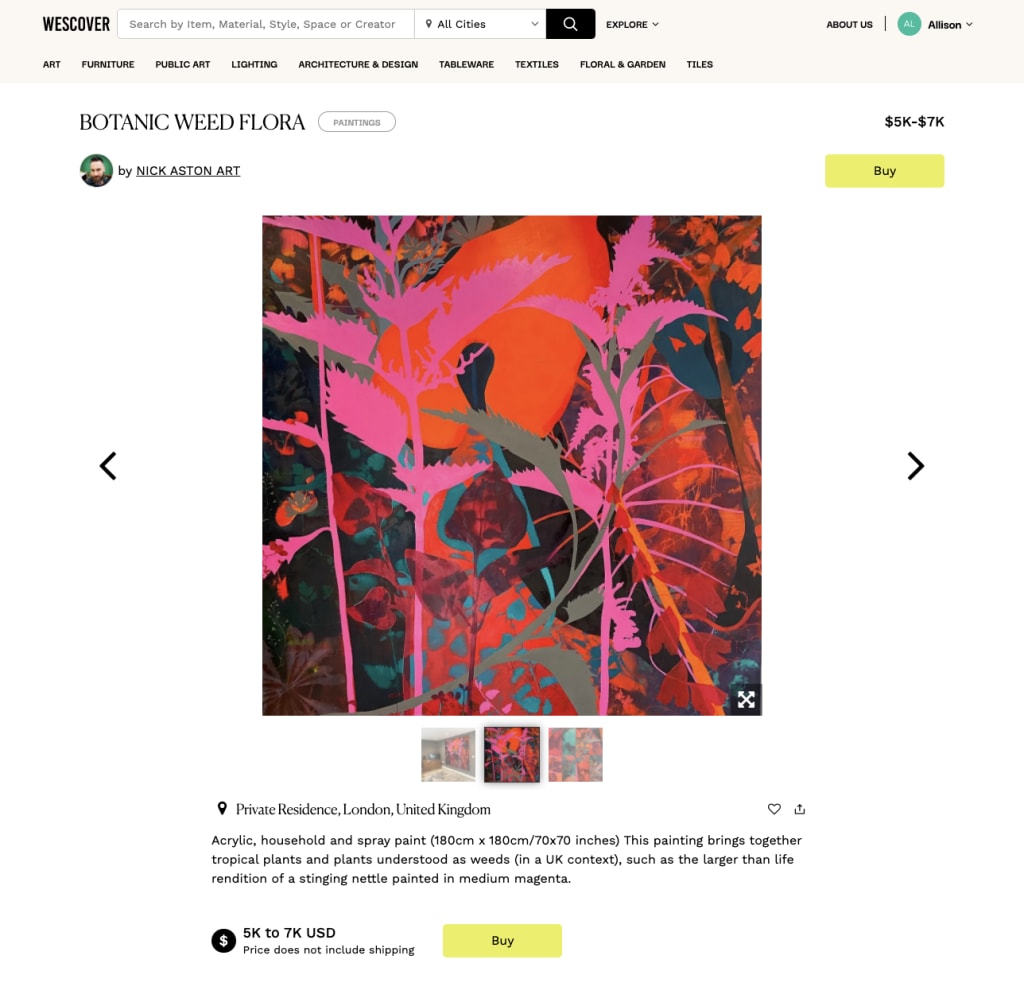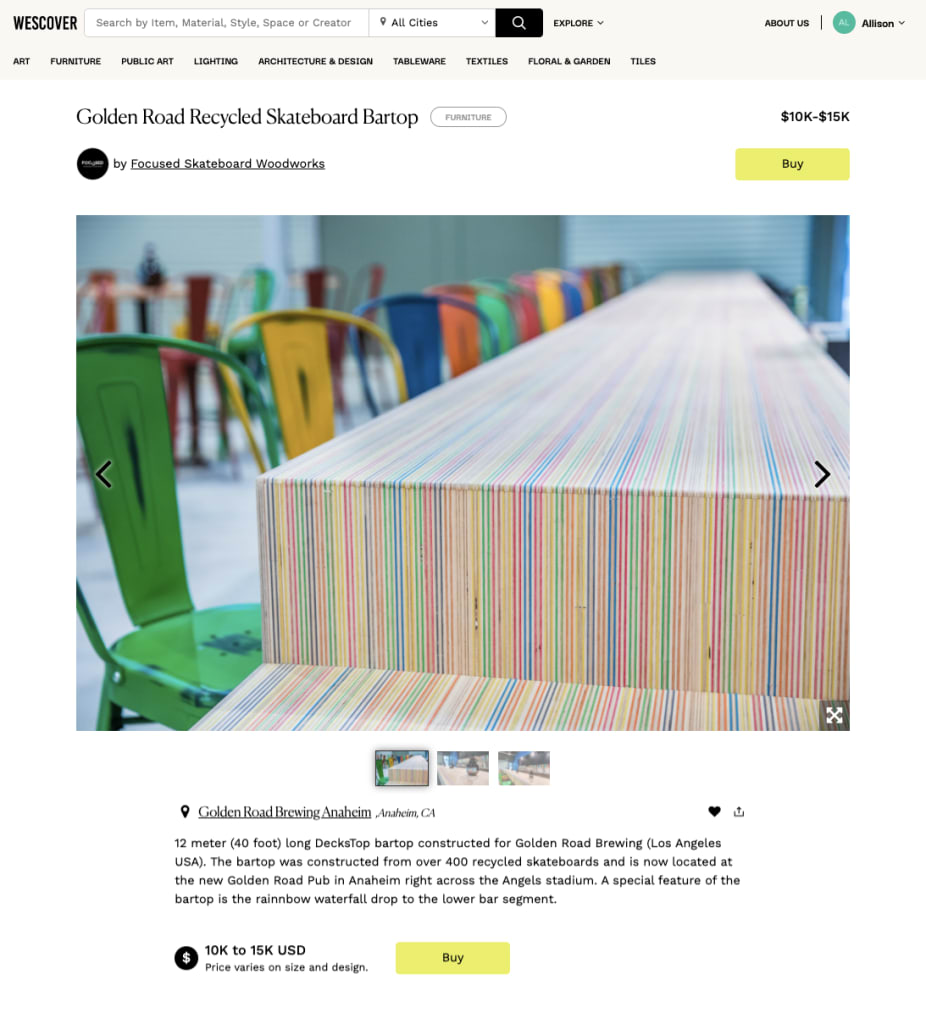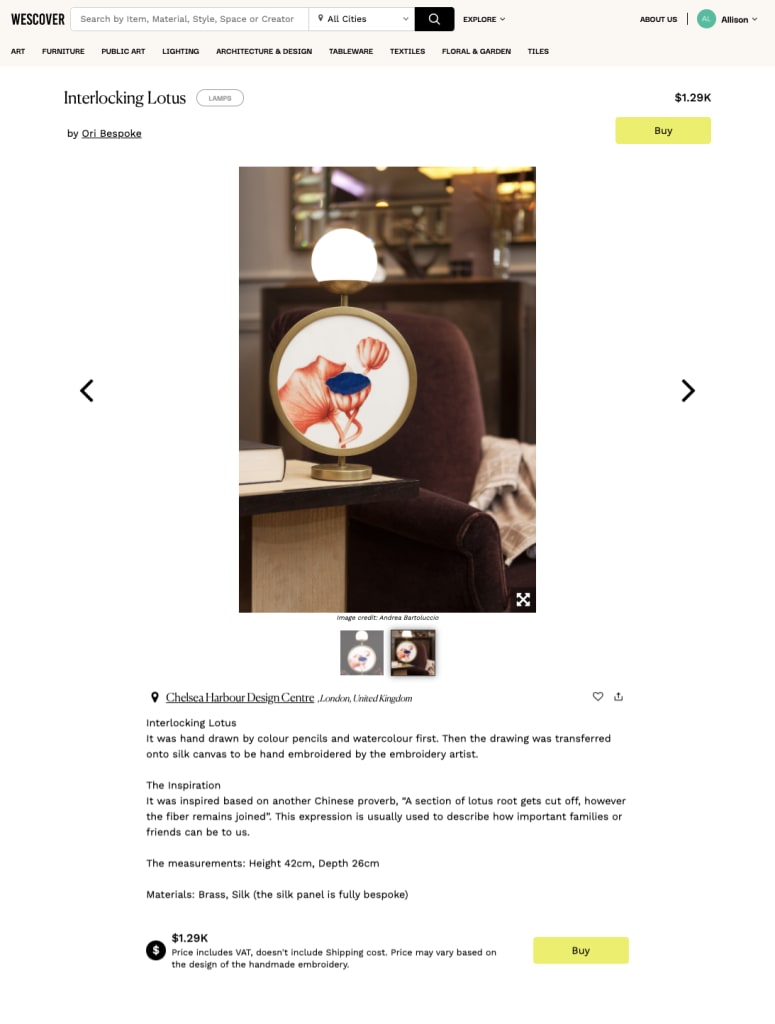 How to add prices to your items: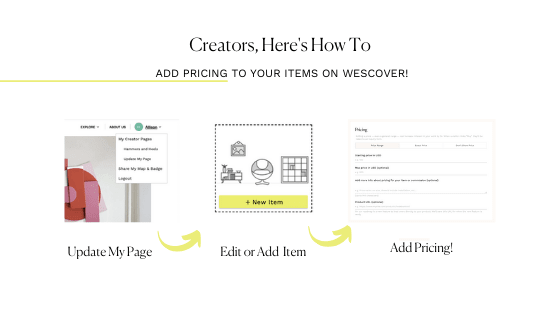 Update My Page – Log into your Creator page and from the navigation menu click "update my page"
Edit or Add a New Item – You can add a price to existing items or any new items on Wescover.
Add Pricing – Options to add pricing are at the bottom of your item info.

Choose Pricing Type – Add a price range, exact price, or no price.
Add Info for Buyers – share details like lead time, bulk order and customization options!
*Product URL – Get ahead! We're planning to send buyers directly to your product pages! We'll save this URL for when the new feature is ready.
Hopefully this will increase your sales and decrease the amount of time you spend answering easy questions. We've added it to the site, worked out the bugs, and some creators have already used it! We hope this new feature will work for your different business models and keep evolving to be even better.