The Woman Behind West Coast Craft Will Inspire You to Pursue Your Creative Business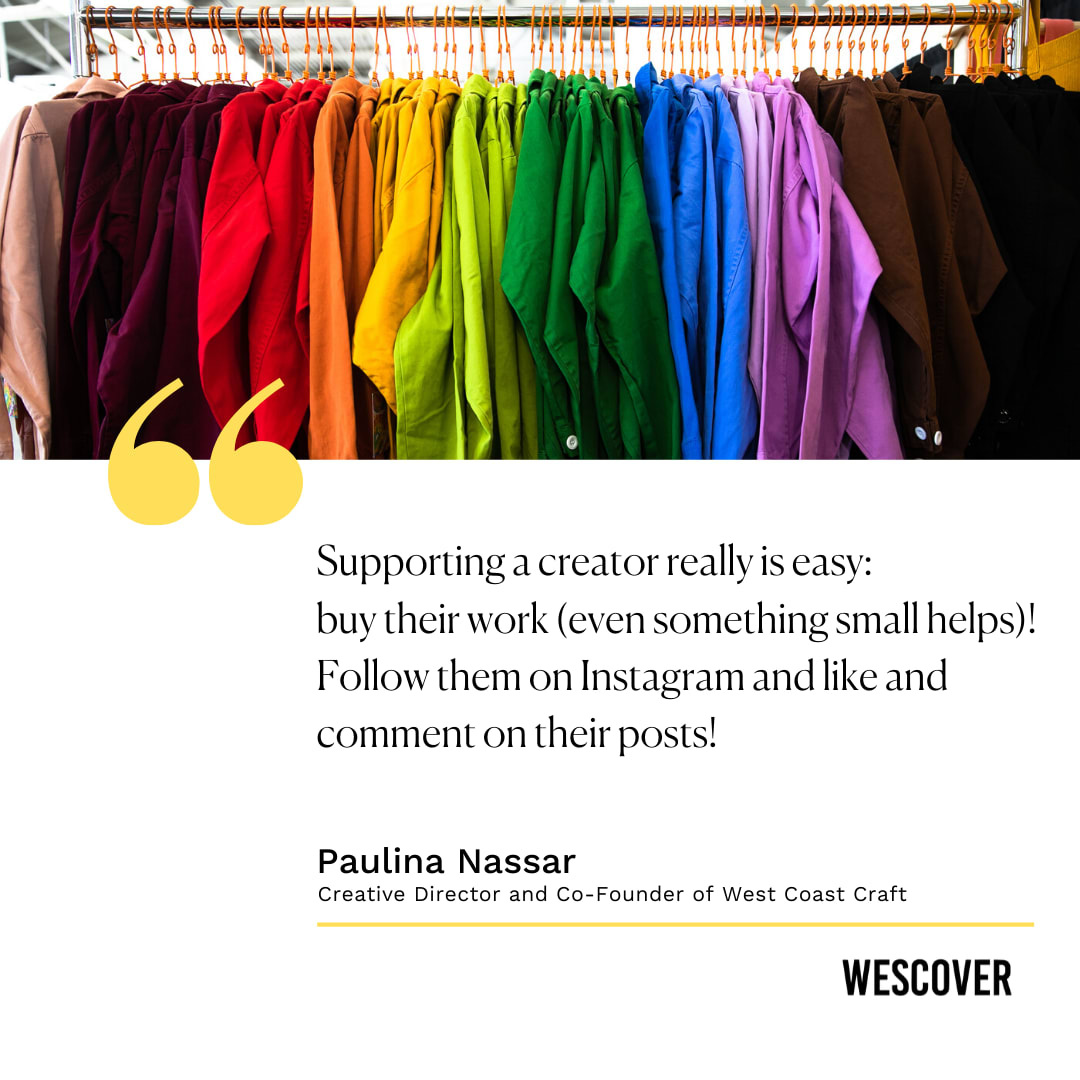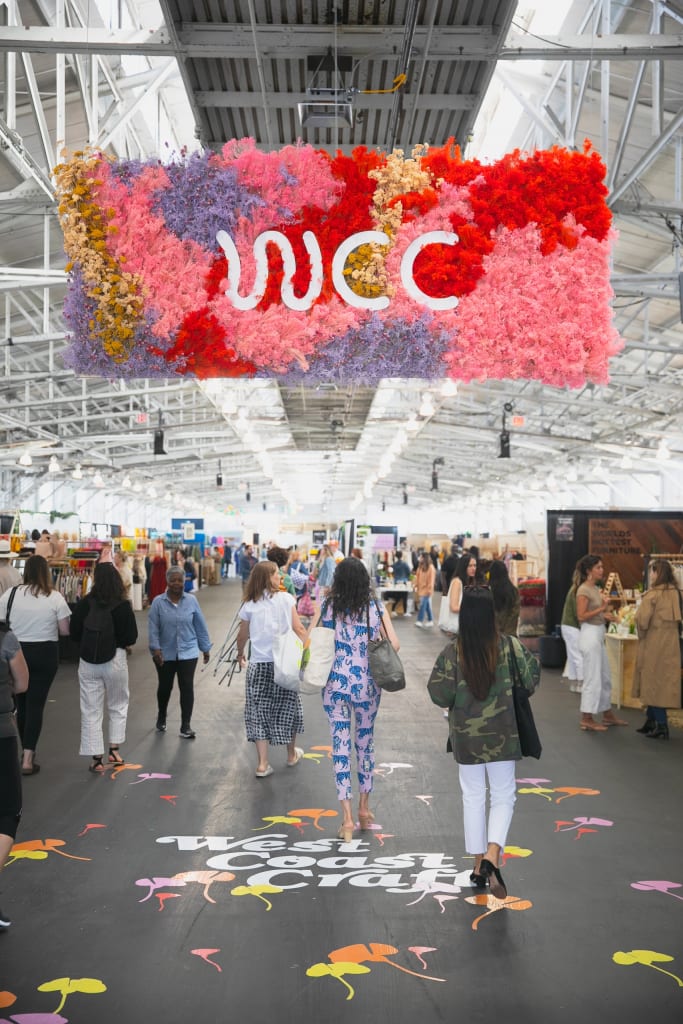 Curious about what it takes to run a successful creative business? Meet Paulina Nassar: entrepreneur, Creative Director and Co-Founder of West Coast Craft. WCC is an innovative event featuring the best art and design craftspeople of the West Coast. With so many talented Creators involved, their events are know for drawing big crowds, curating the best art/design finds, and for honoring the local creative community. Wescover's Creators even had their own gallery show at WCC this year— Wescover Gallery at West Coast Craft SF 2019!
While WCC is now a known name throughout California, it's hard to start out as an entrepreneur in any creative field. Whether it's starting an event that brings creatives together like WCC or launching your own business as a Creator. To help out those who might be interested in pursuing a similar endeavor, Paulina shares her advice for weathering the storm. So if you've been waiting to get into the world of creative entrepreneurship, check out Paulina's story. She tells us all about the challenges she has overcome by having faith in her creative process, keeping organized, and staying true to her goals.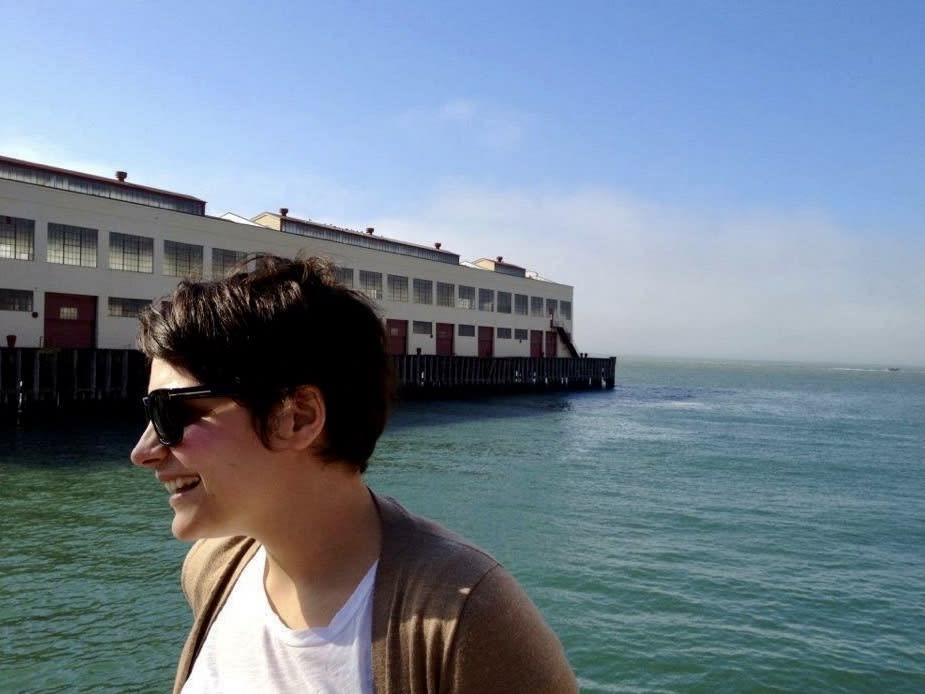 What are your responsibilities as Creative Director and Co-Founder of West Coast Craft?
"Because of the nature and mission of WCC, the creative direction extends to almost every aspect of the show. Everything from a particular event's poster to whether or not a certain company will be a good fit as a partner to what venue our newest event will be held at are decisions that come across my desk. Being able to pivot from topic to topic throughout the day and keep up with where a particular project is at is a key part of my role."
What was your biggest barrier to stepping out as a creative entrepreneur? How did you overcome it to start West Coast Craft? 
"WCC was not my first foray as a creative entrepreneur. I started a wedding cake business when I was 24 and Press Books a couple of years before launching West Coast Craft, so I had some experience in going out on my own. But WCC was certainly the biggest creative risk I had ever taken! The biggest hurdle I faced was trusting my instincts, trusting my ideas, trusting that we could pull this big event off. I think once I got over the fear of failure and embarrassment should things not have worked out, and really began to trust myself, it became much easier to focus on the work and create something that people would love and benefit from."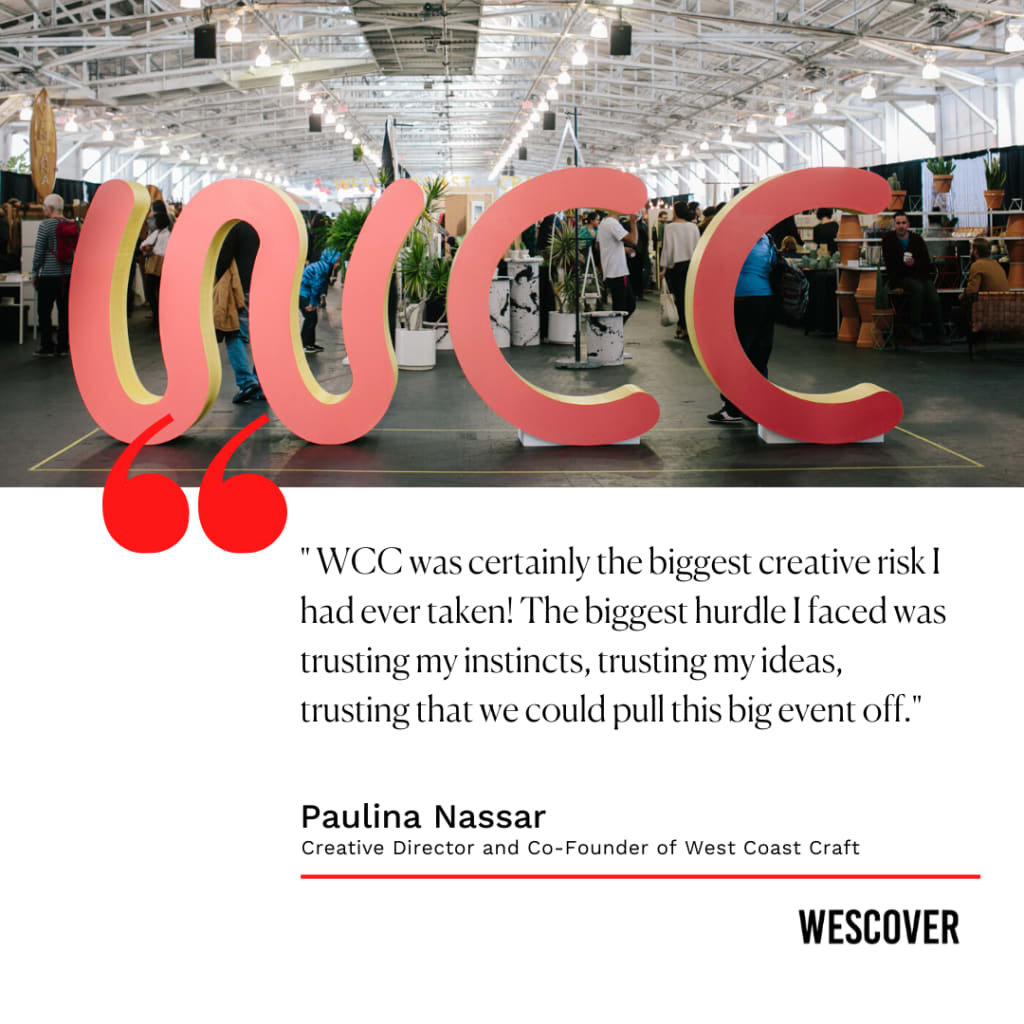 What is one piece of advice for creative entrepreneurs (women and men)? 
"Oh I have so many things I would say, but I suppose the most important thing I would tell someone starting out is that it is a rough, rough road being an entrepreneur in a creative field. I would tell them that they really have to want it and be willing to scrape by and push all the time. That the hustle never really ends, it just changes. But if they are willing to do it and put in the time and weather the anxiety, the rewards can be incredible." 
If you could change anything about the art/design industry, what would it be? 
"More representation for new and diverse artist and designer craftspeople. If you've been in either of these industries long enough, you tend to see the same names and brands getting covered, getting attention. There are SO many amazing artists and designers working now that also deserve recognition for their work and the ways they are changing their respective fields."
What emerging Creators are you rooting for? How can we/our audience help them? 
"It sounds pat, but truly I root for anyone putting themselves and their creative work out there. It is really, really hard to make something and then have the world judge it. Supporting a creator really is easy: buy their work (even something small helps)! Follow them on Instagram and like and comment on their posts! Respect the time and effort it takes for them to do what they do."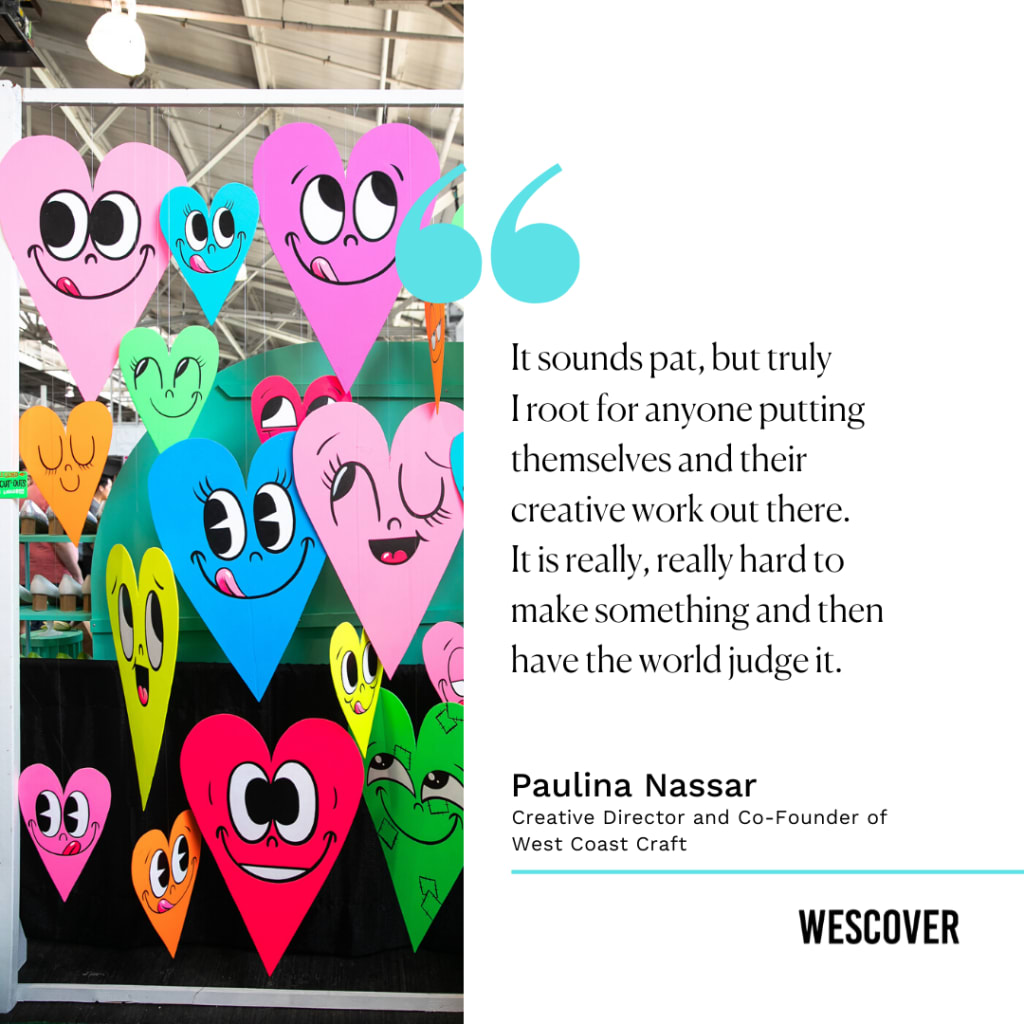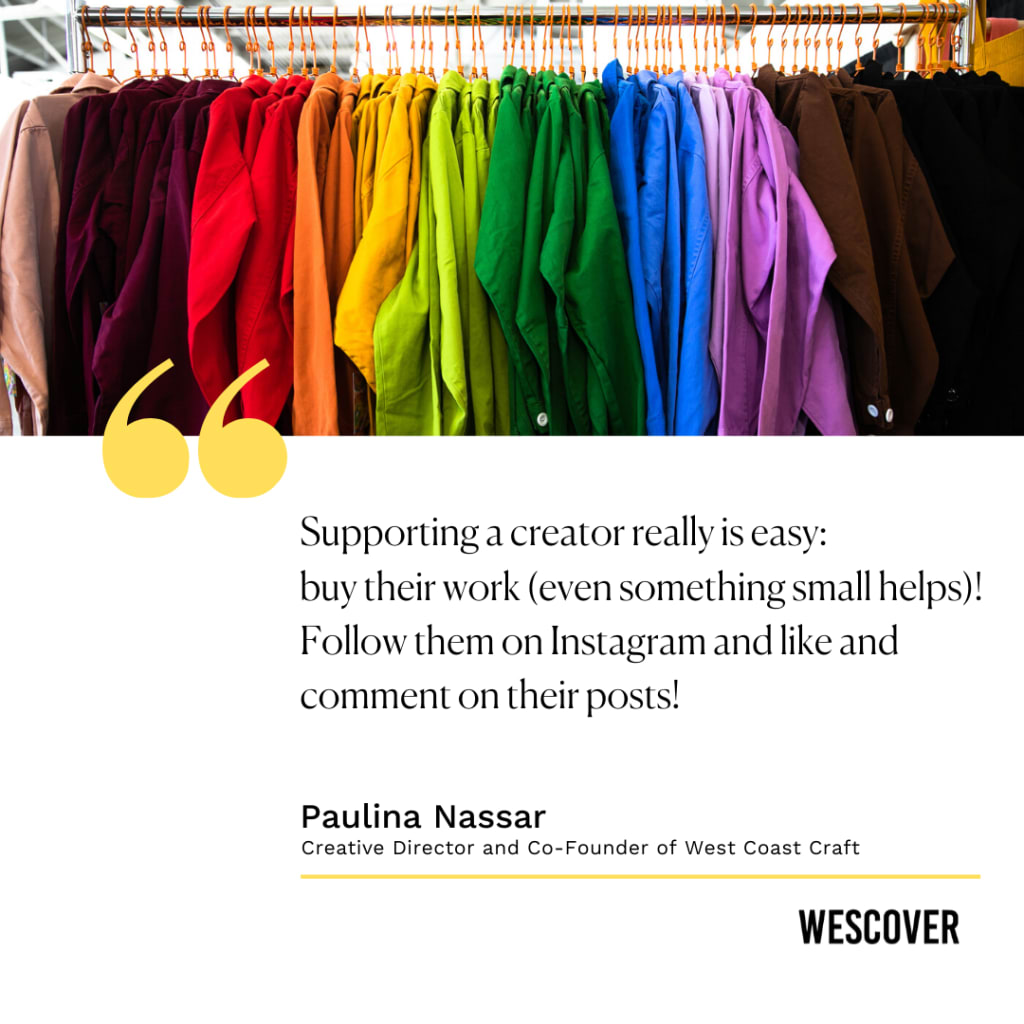 What does a successful day/project look like for you? How has that changed over time as West Coast Craft has grown? 
"A successful day is when I get to most of the emails in my inbox, when I've checked in with everyone on the team at least once, and when I can leave the office by 5pm. I used to be much less strict with time management, but as business has grown and my responsibilities have grown, I've found that if I don't stay on schedule, everything sort of falls apart by the end of the day! And because my work requires a lot of late nights as an event approaches, getting home by 5:30pm when I can and getting to do dinner and bath time with my kids is very important to me (and them!)."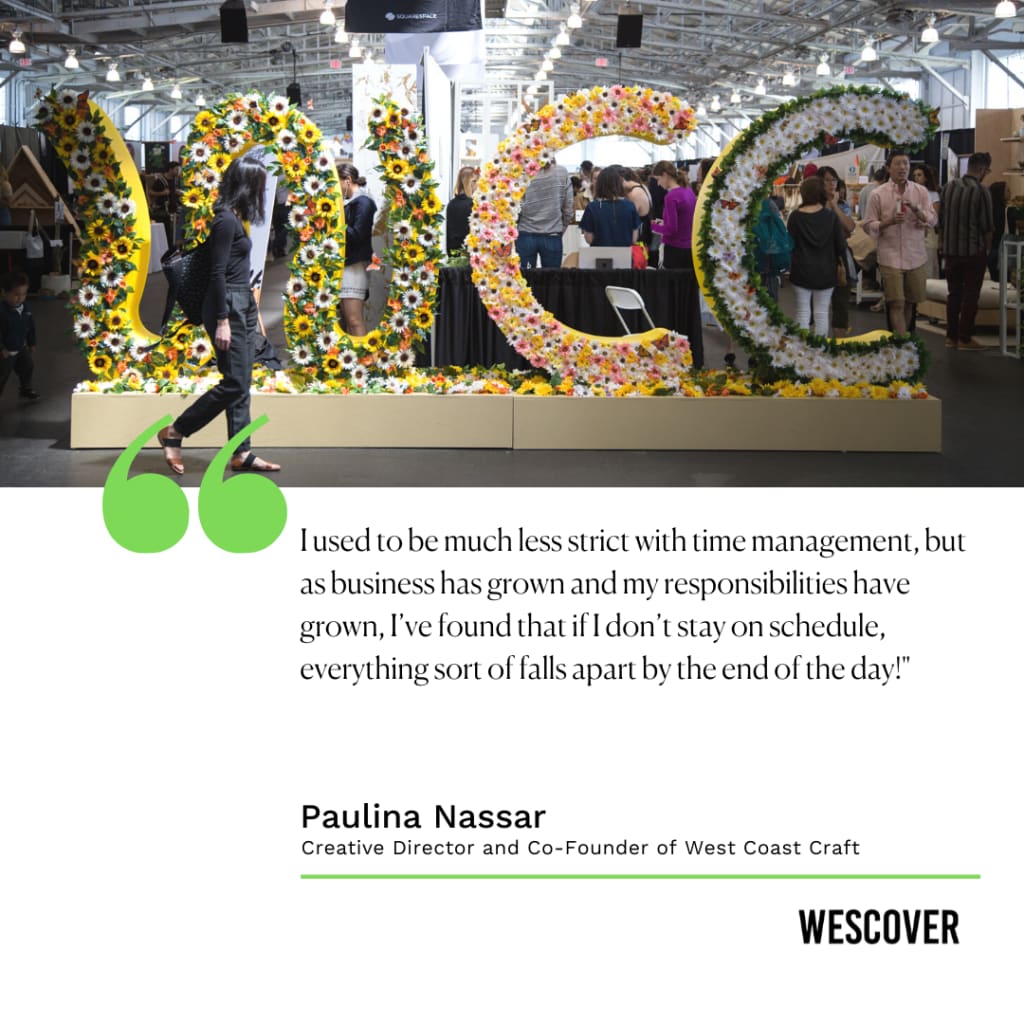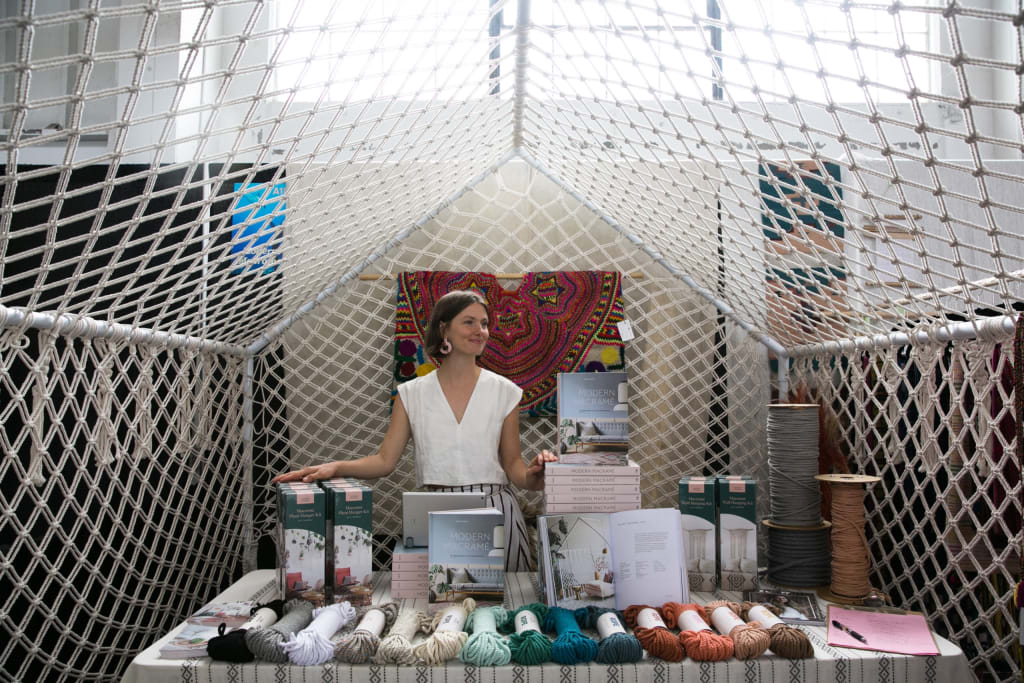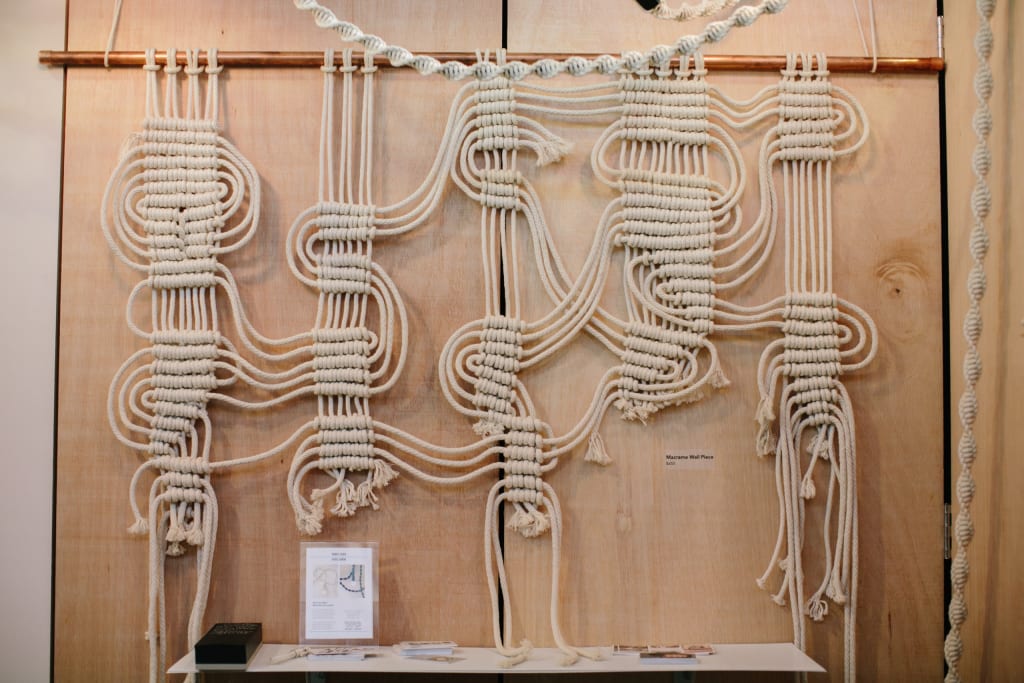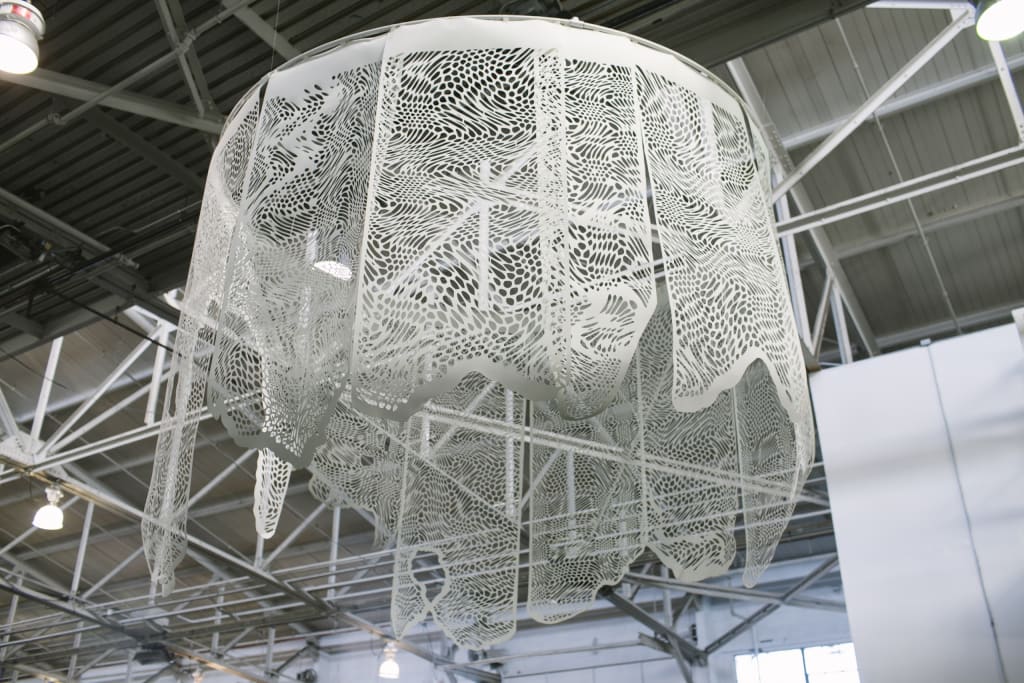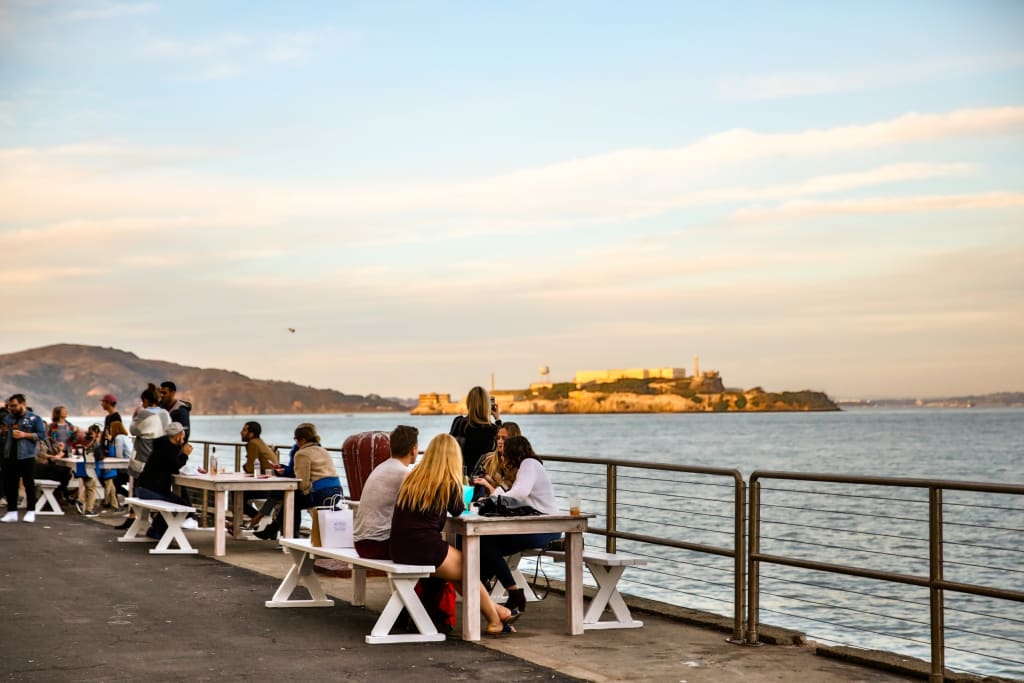 In summary, what's Paulina's biggest secret? Trust yourself! Keep pushing and hustling and your creativity will speak for itself. If you stop focusing on what's holding you back and redirect that attention to creating something people will love and benefit from, you'll surpass every challenge.