A Small but Mighty Muralist: The Small Creative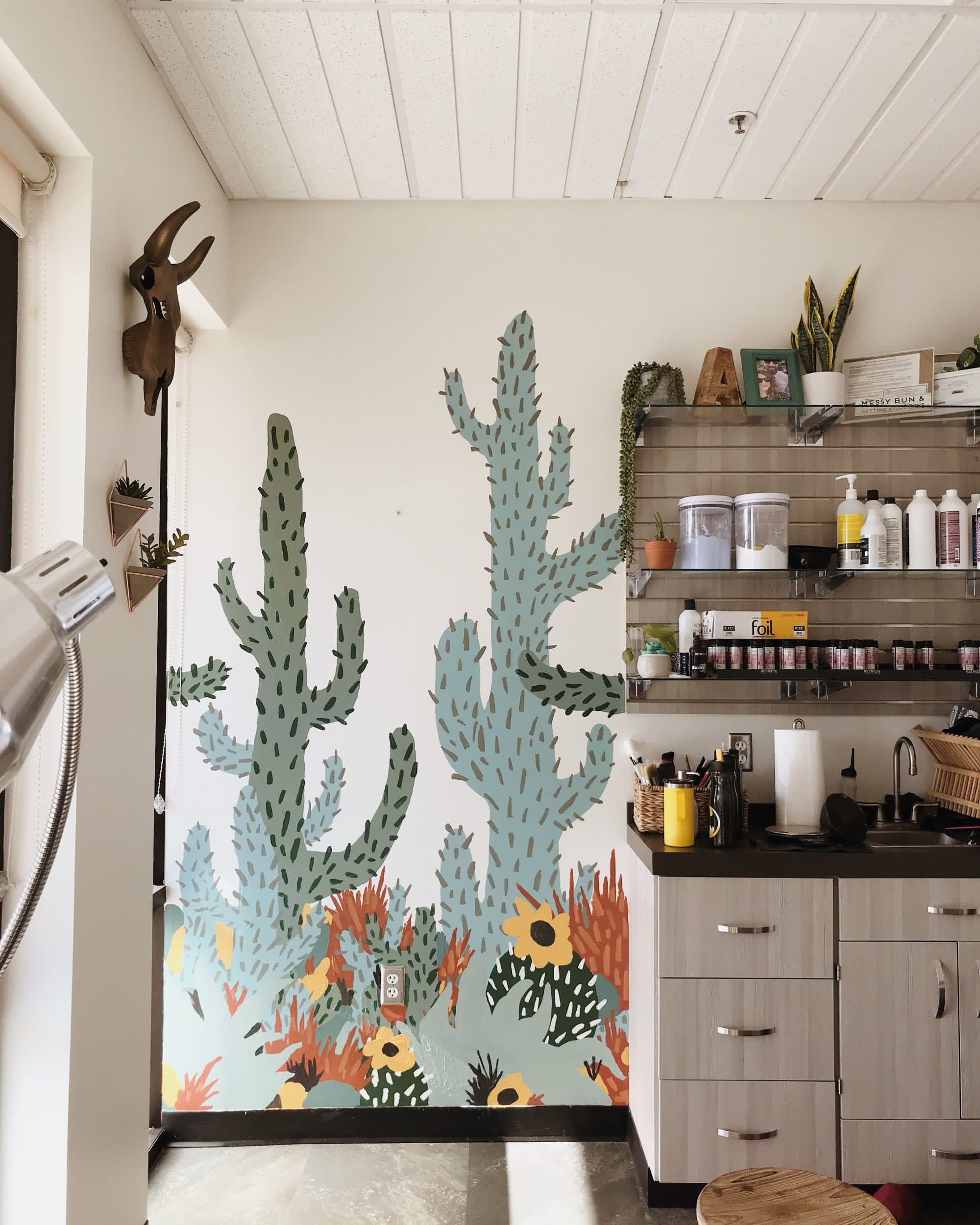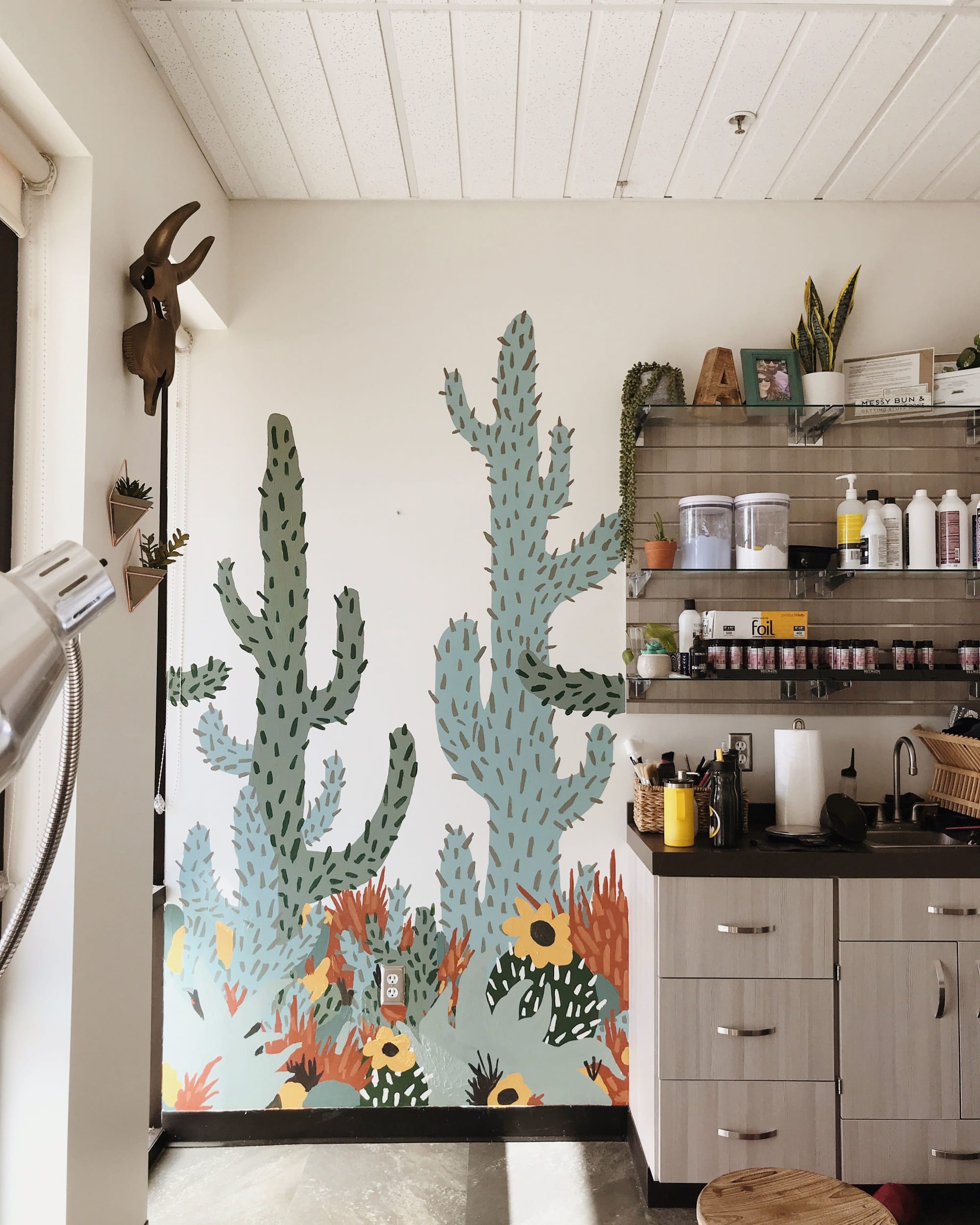 Meet Allison Hall, also known as The Small Creative! Allison is an illustrator known for her stunning floral murals and designs in Savannah Georgia. Her work is influenced by her love of summer camp and emits warm feelings of nostalgia and lightheartedness. Her goal is to express natural beauty through simplicity, and her art has been included in weddings, used as branding for small business, and she also does commission work! We got in touch with Allison to ask her about her art. We wanted to know how she got her start as an artist, what inspires and motivates her, and what makes her style unique to her!
What's Unique about your work?
I mostly paint florals and landscapes because I enjoy painting content that feels restful for my mind.
What do you want people to do or feel when they encounter your creations?
I paint with the intention that folks see my work and feel some sort of comfort or nostalgia.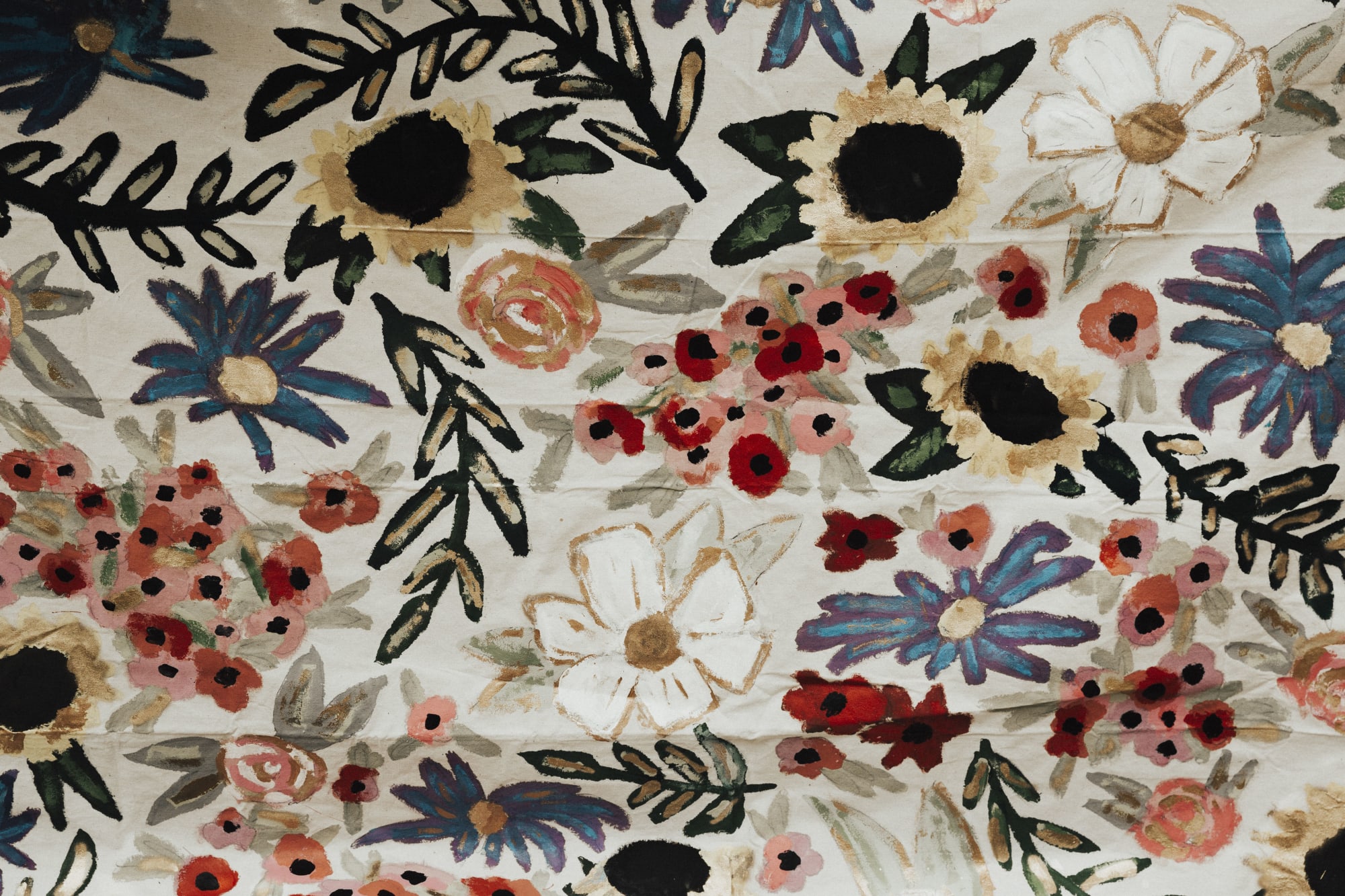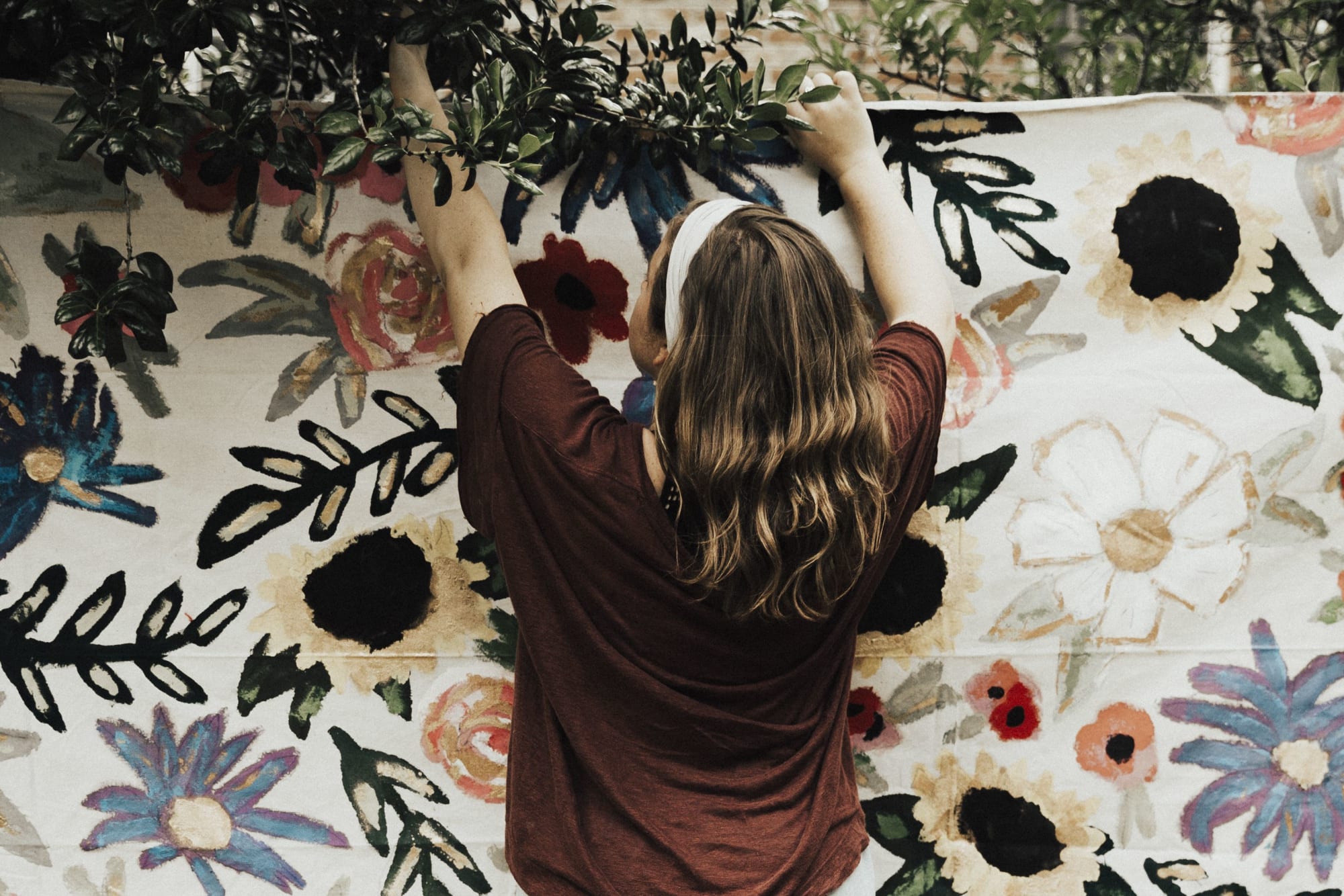 What is your favorite material to work with?
I love mixing colors with gouache paint and the flat, opaque finish it has. I think the material I like the least is oil paint probably? Because I'm not patient enough to wait for it to dry!
How do your pieces come to life? Tell us one interesting thing about your creative process?
I'm a natural procrastinator, so when I paint I usually have to take many breaks to help refresh my mind and creative juices. But there's a lot of power in revisiting a project after a break. Breaks are so good!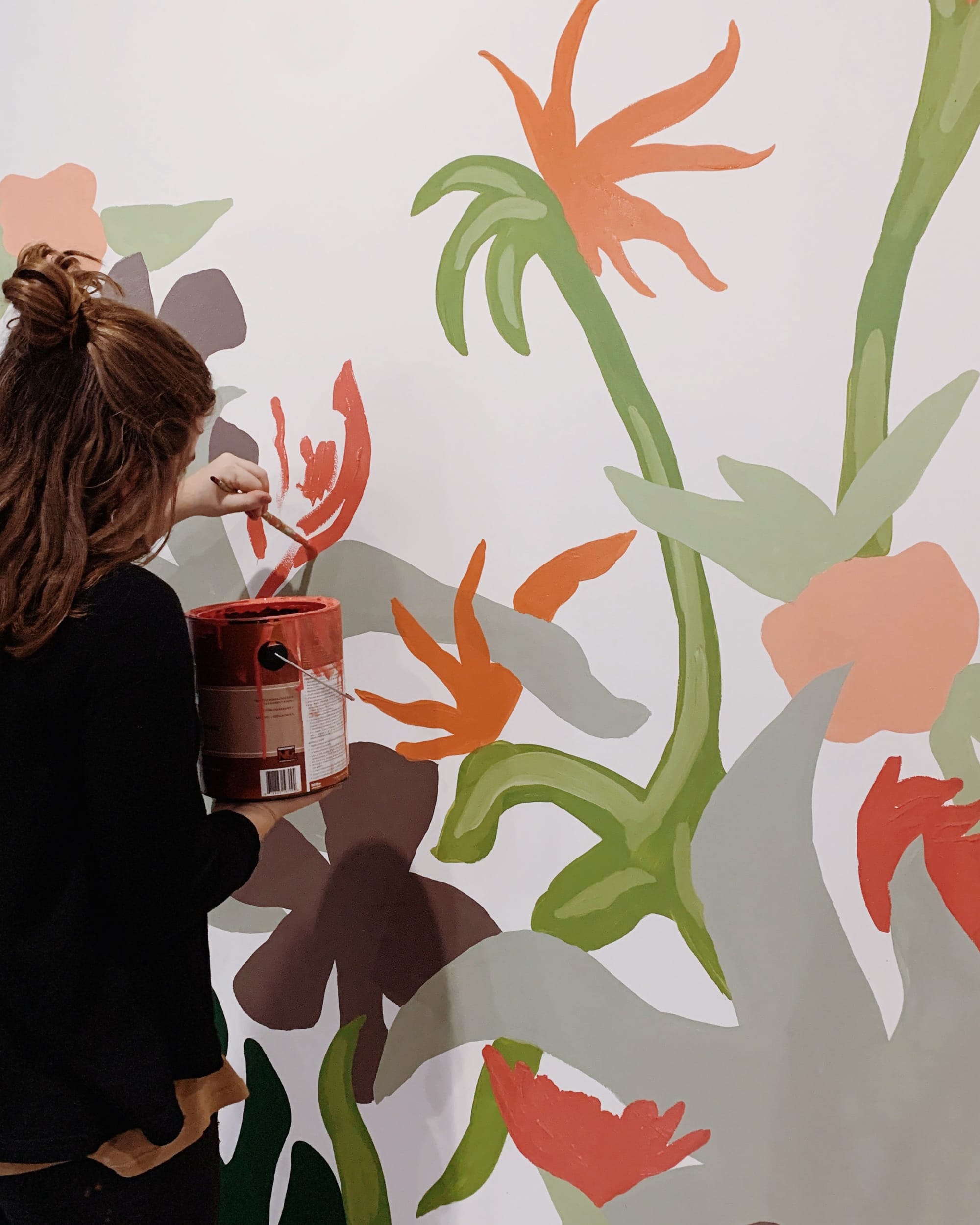 What funny moments, unexpected surprises, or obstacles have you encountered?
My first mural gig was painting little landscapes inside of dog kennels at a local dog spa. I chose the color palette so carefully, and then realized that only dogs were going to be seeing these murals and dogs are color blind!
What motivates and inspires you?
Honestly, friendship inspires me and the refreshment it brings. My home state of Texas as well as the tropical greenery in Savannah inspires the plants I paint.
What makes a space special?
The idea of hospitality makes a space really special. Hospitality can take the form of warm lighting, fluffed pillows, an endearingly cluttered bookshelf, a touching piece of art, the hum of conversations amongst friends…. honestly anything that makes a space feel safe and welcome to a weary visitor. Art has the wonderful opportunity to make that happen.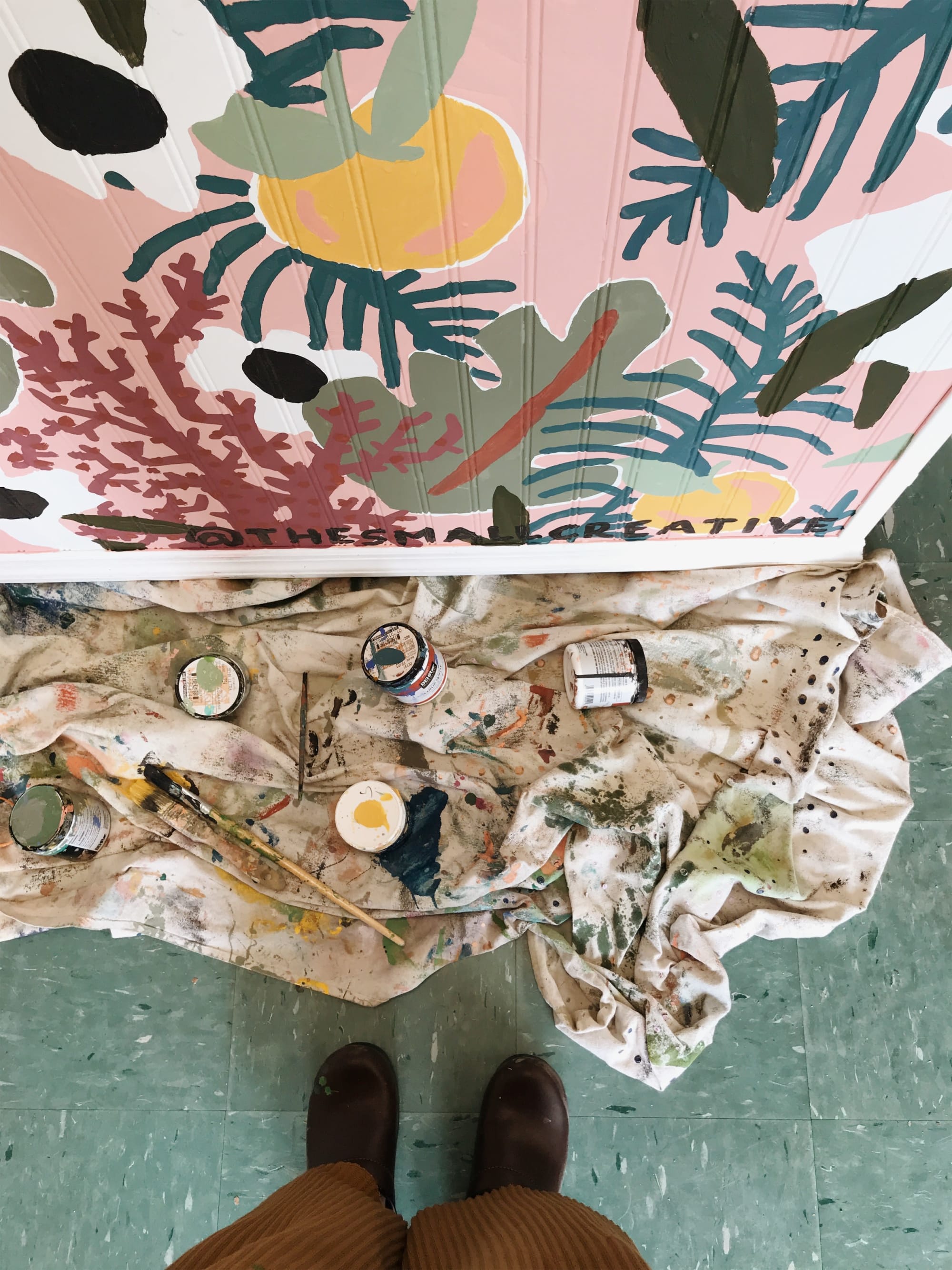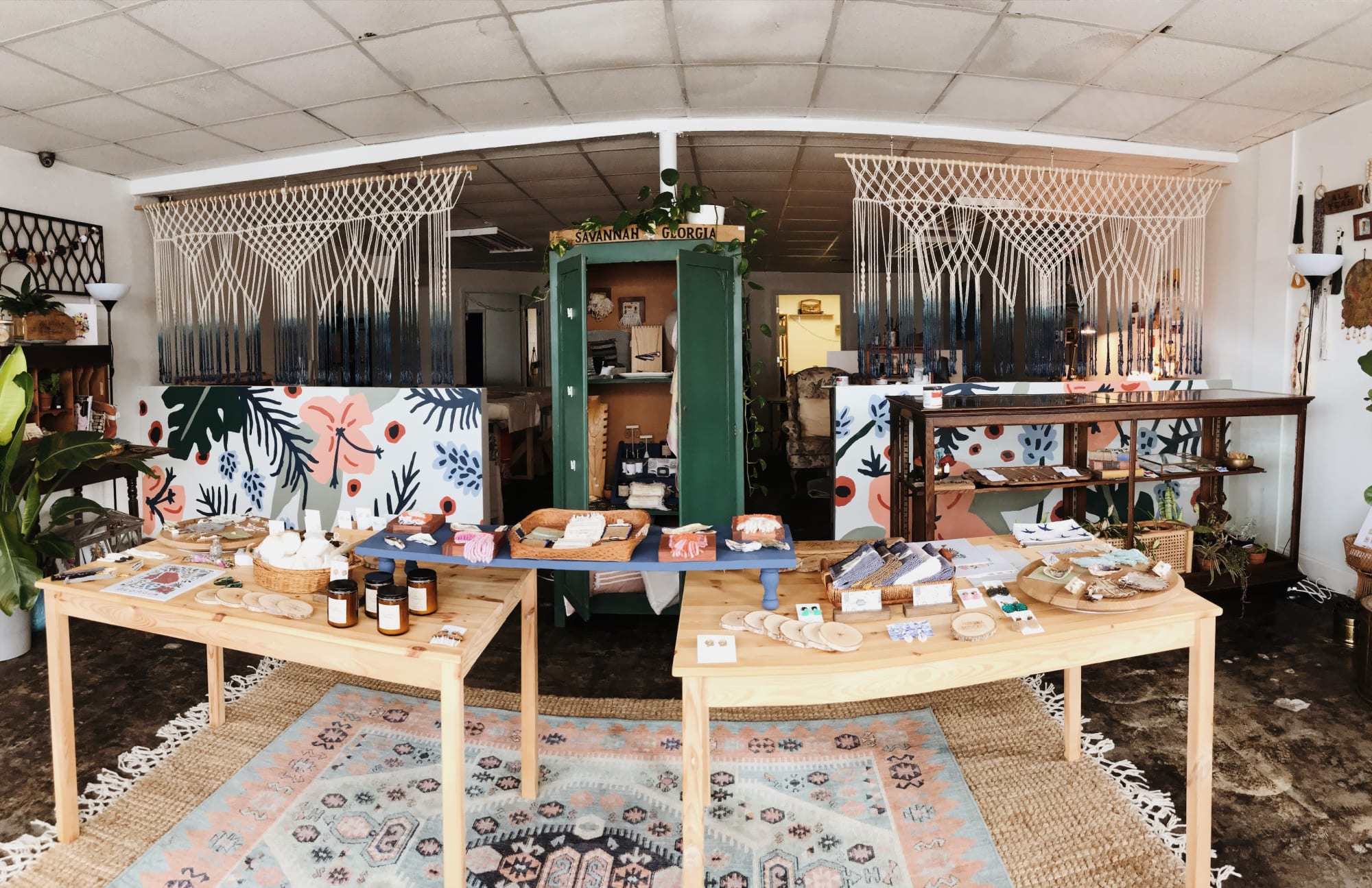 We love Allison's positive attitude and sheer love of art and what she does! Her enthusiasm is contagious, and her positivity is reflected in her gorgeous murals. If you're excited about what this Creator is doing, make sure you check out the rest of her work and get in touch with her on Wescover!