Seehotel Ambach: Find Peace at this Italian Retreat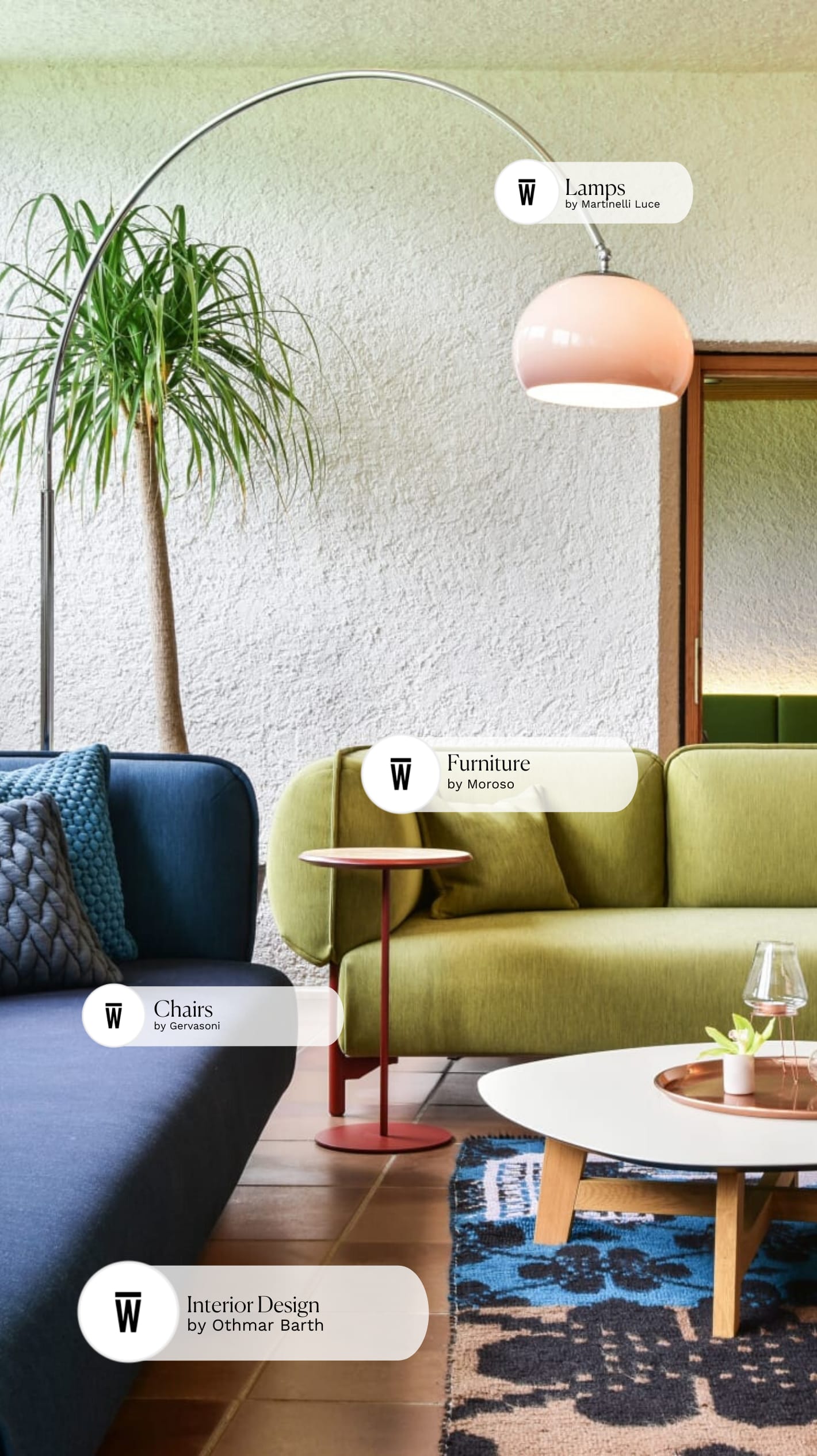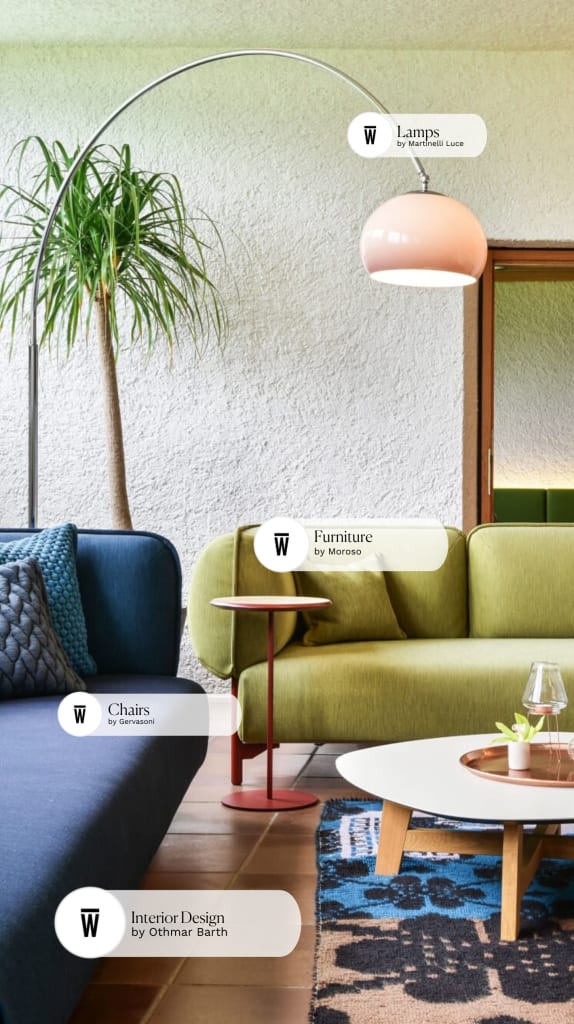 The Seehotel Ambach sits on the peaceful northern shore of Lake Caldaro in Campi Al Lago, Italy. The overall contemporary feel of this space is contrasted with retro-chic furniture, light fixtures, and colors. You can even find cool knick knacks like an old fashioned radio! You'll discover so many cool design elements, unique pieces of furniture, and art. And even more, you'll get to enjoy them all while being surrounded by the stunning Italian countryside. You really couldn't ask for more, and we love the nostalgic feelings this space evokes. It truly feels like you've stumbled across a hidden oasis. 
Here, you can enjoy spending time on beautiful day beds by the pool and lounging on the bold colored sofas. Or, simply relish in all of the exciting interior design this space has to offer. This hotel was made possible by a number of talented Creators from artists, to architects, to designers. We've put together a list of our favorite pieces from the Seehotel Ambach for you to explore, and you'll be sure to fall in love with their individualism and distinct original style.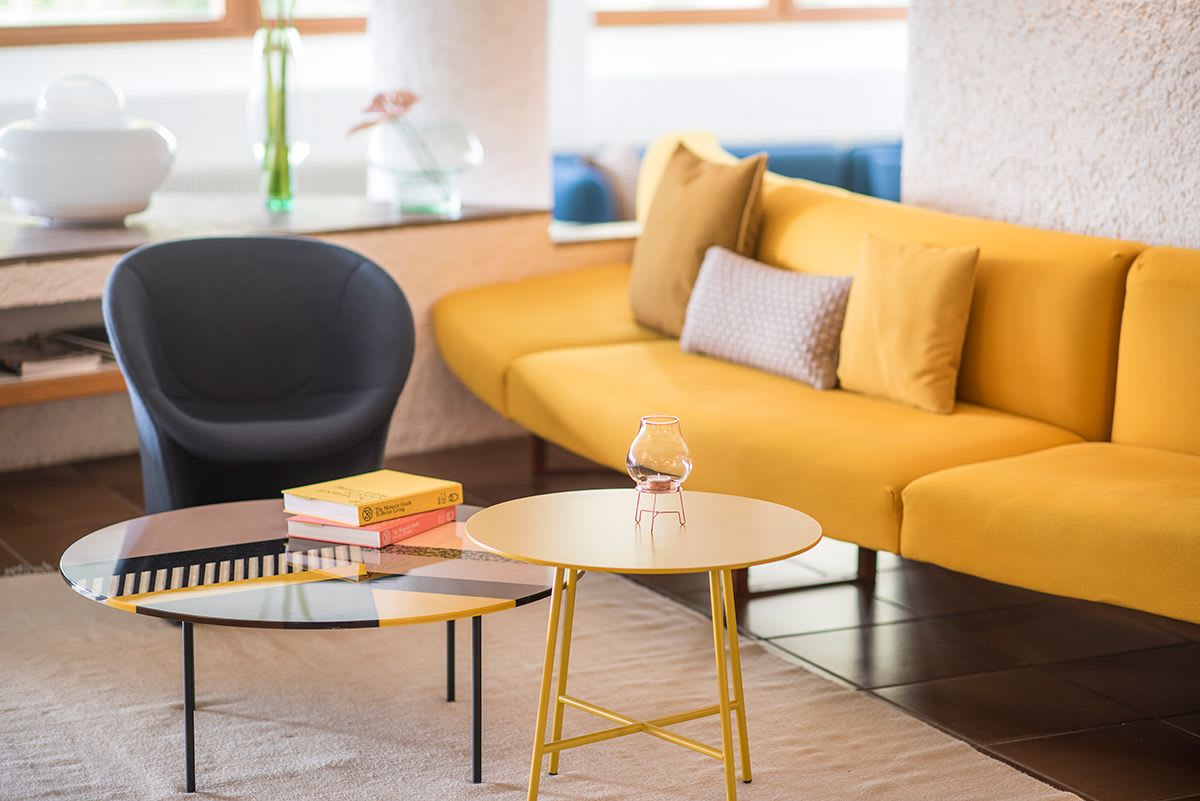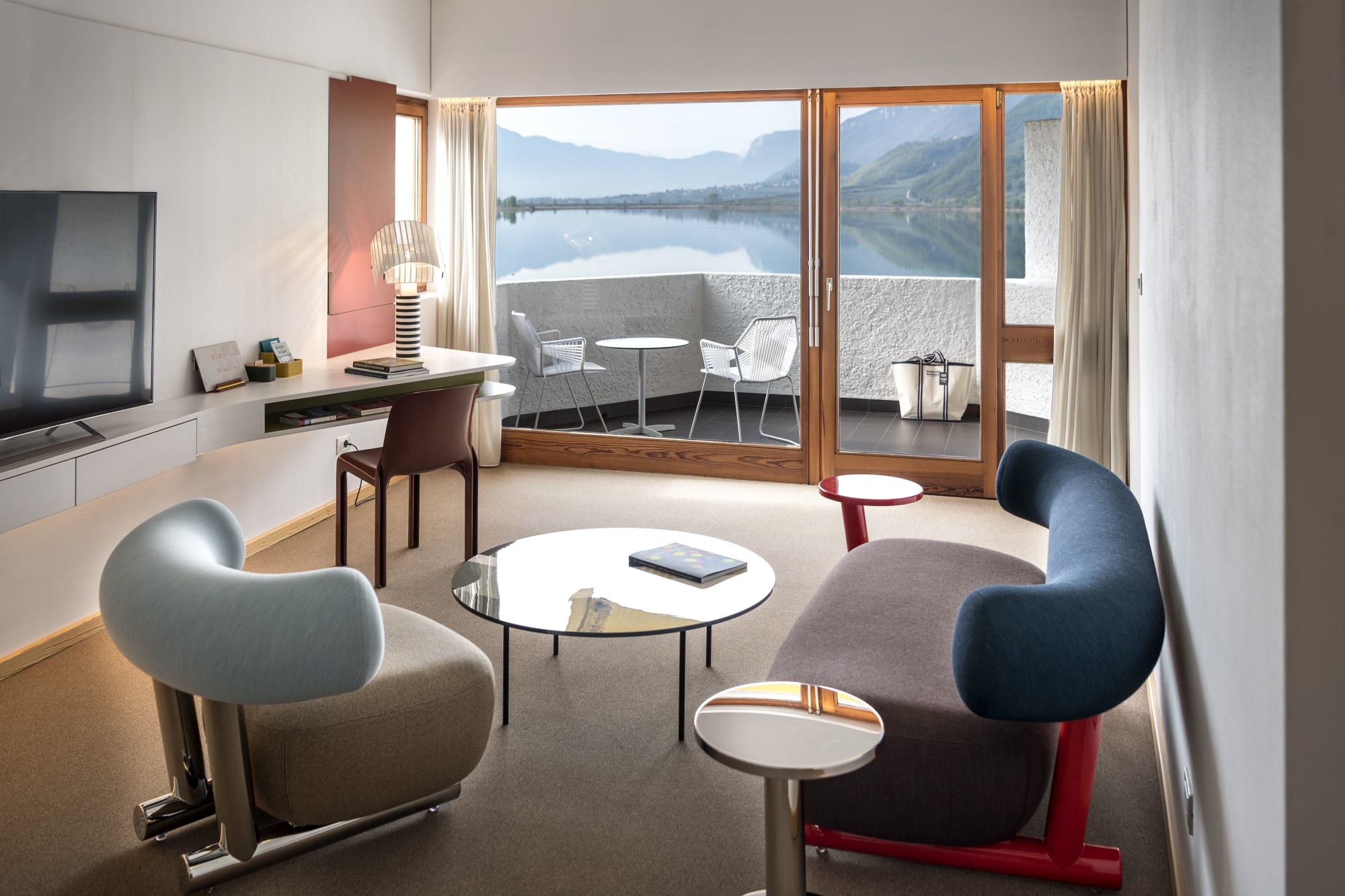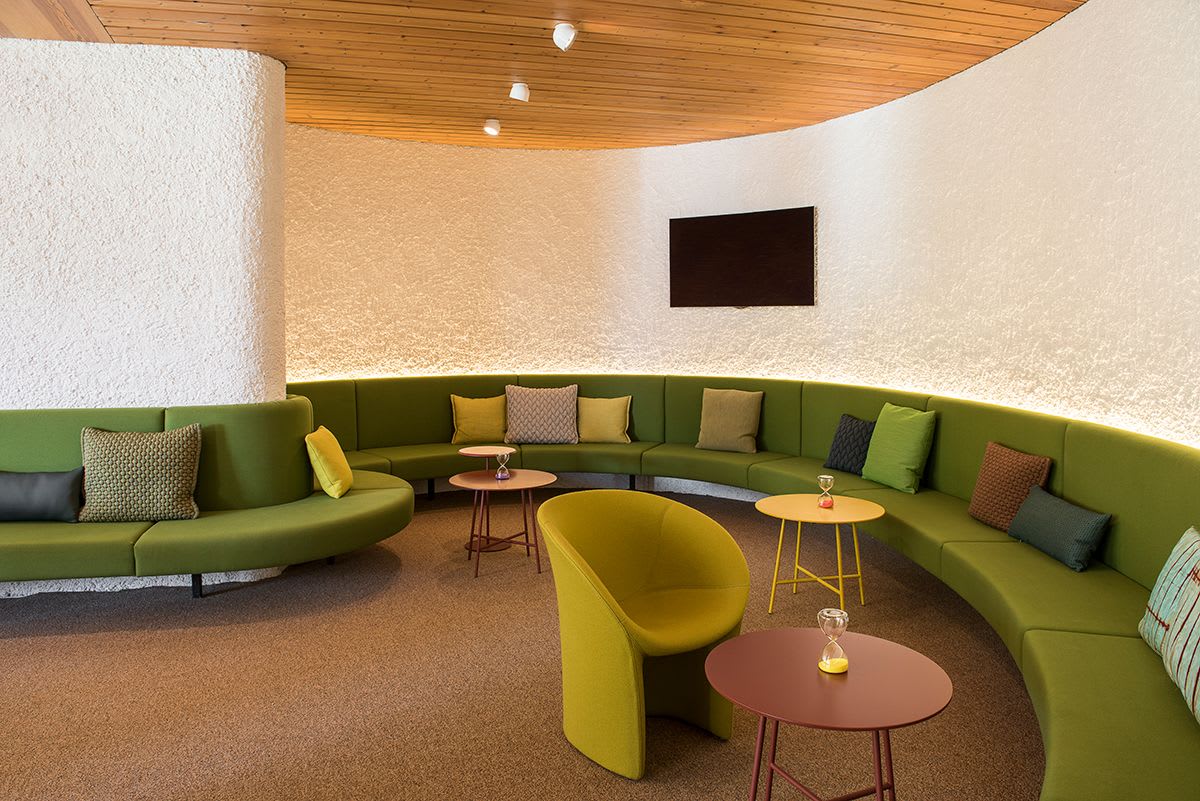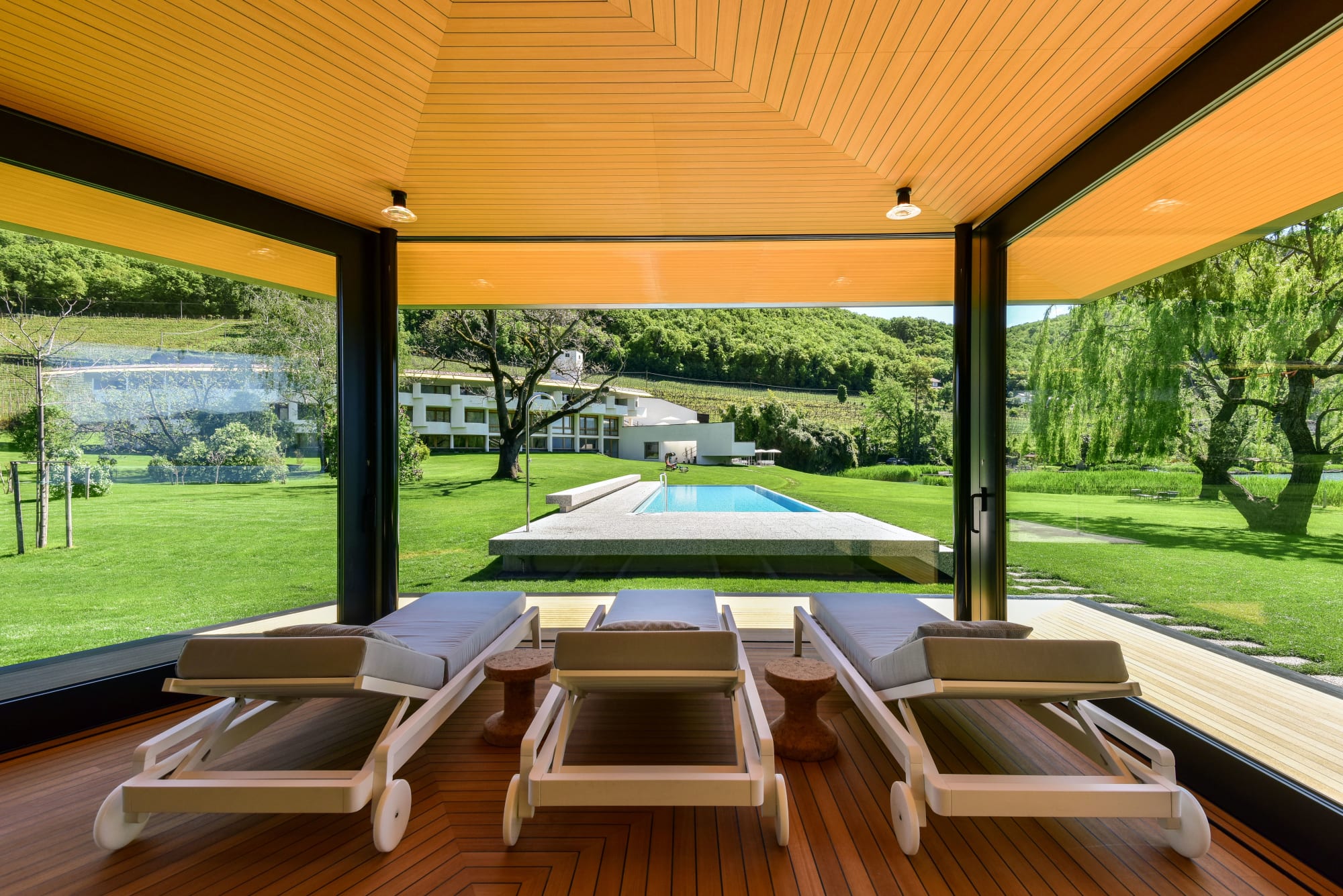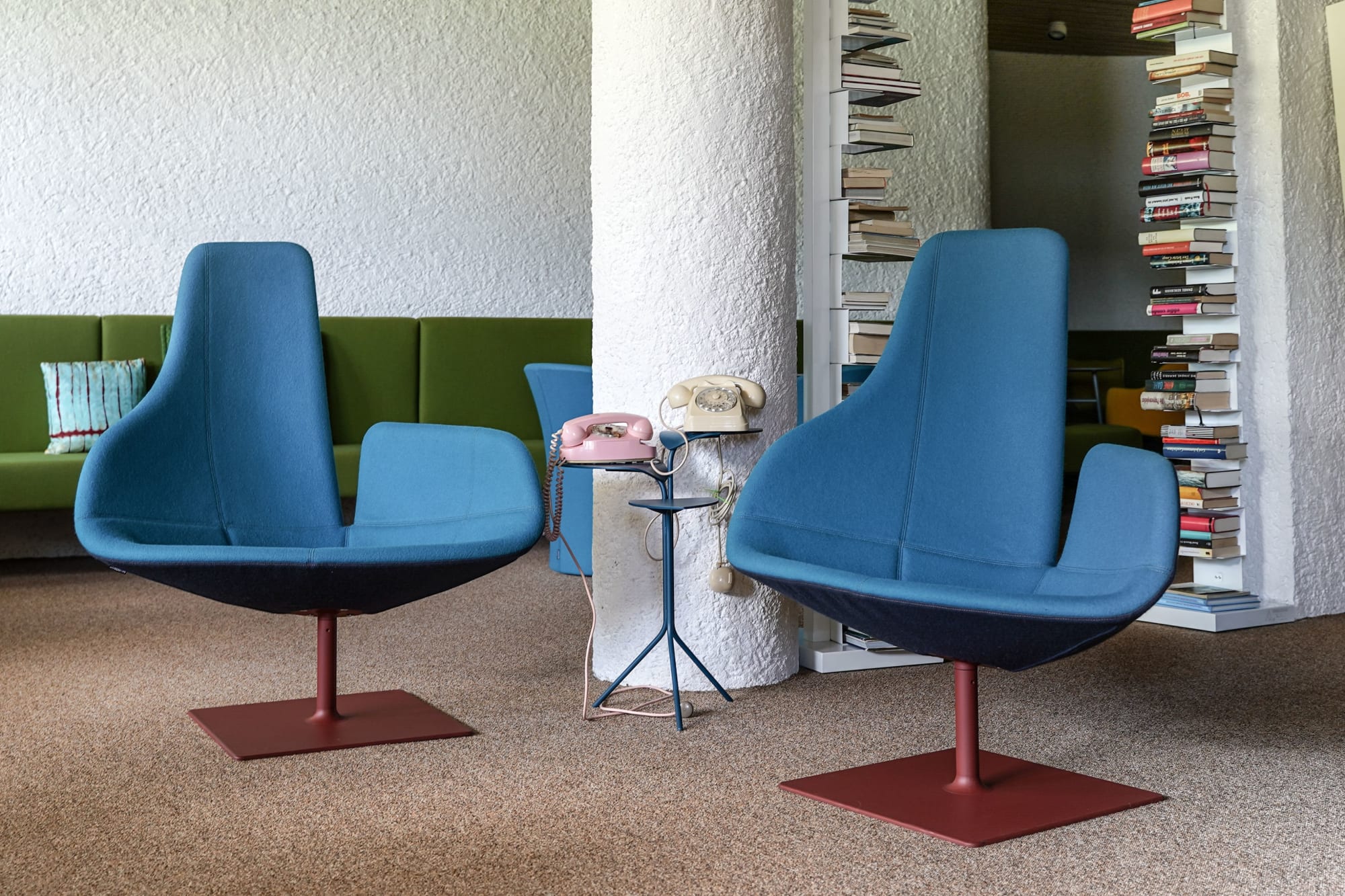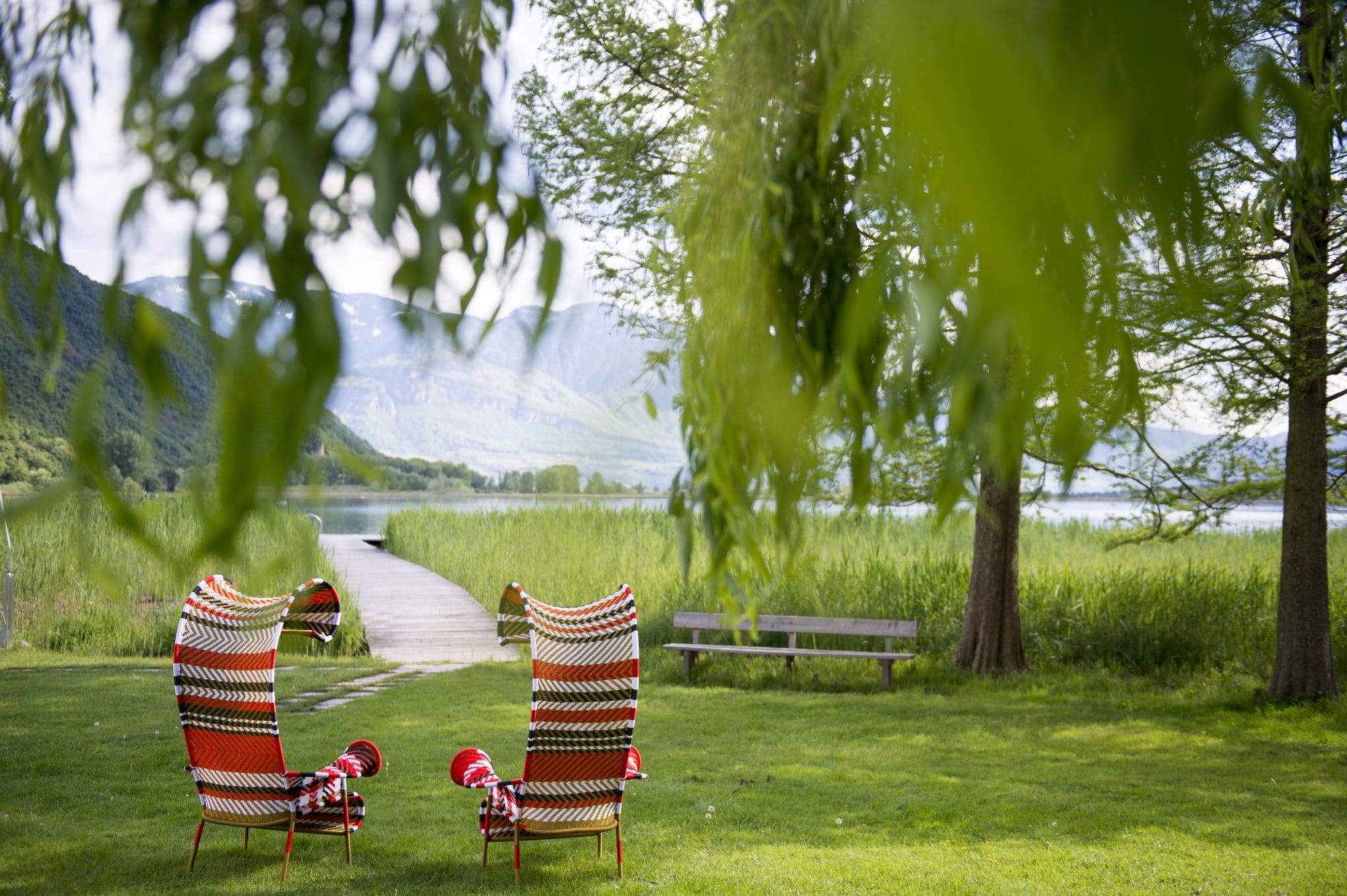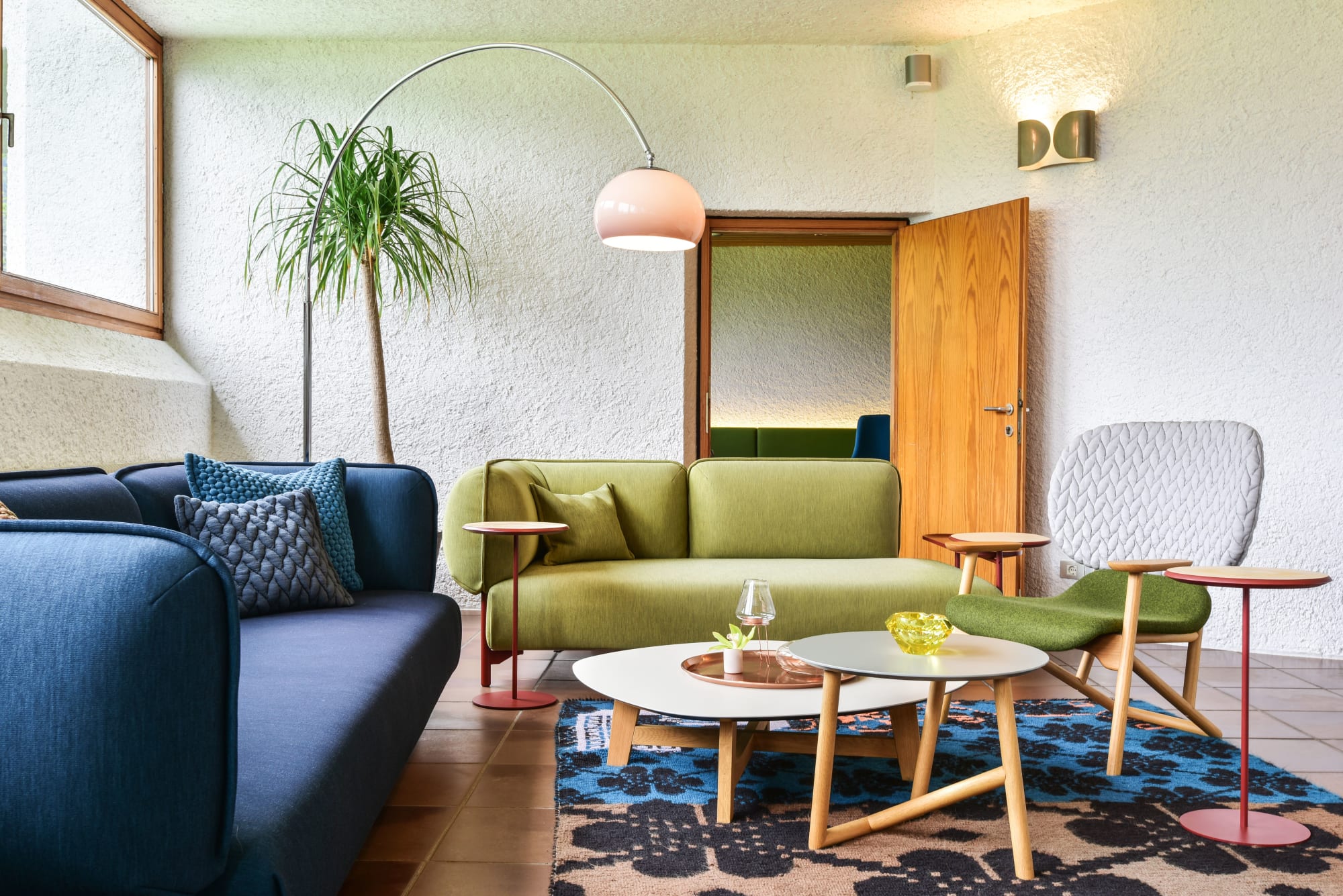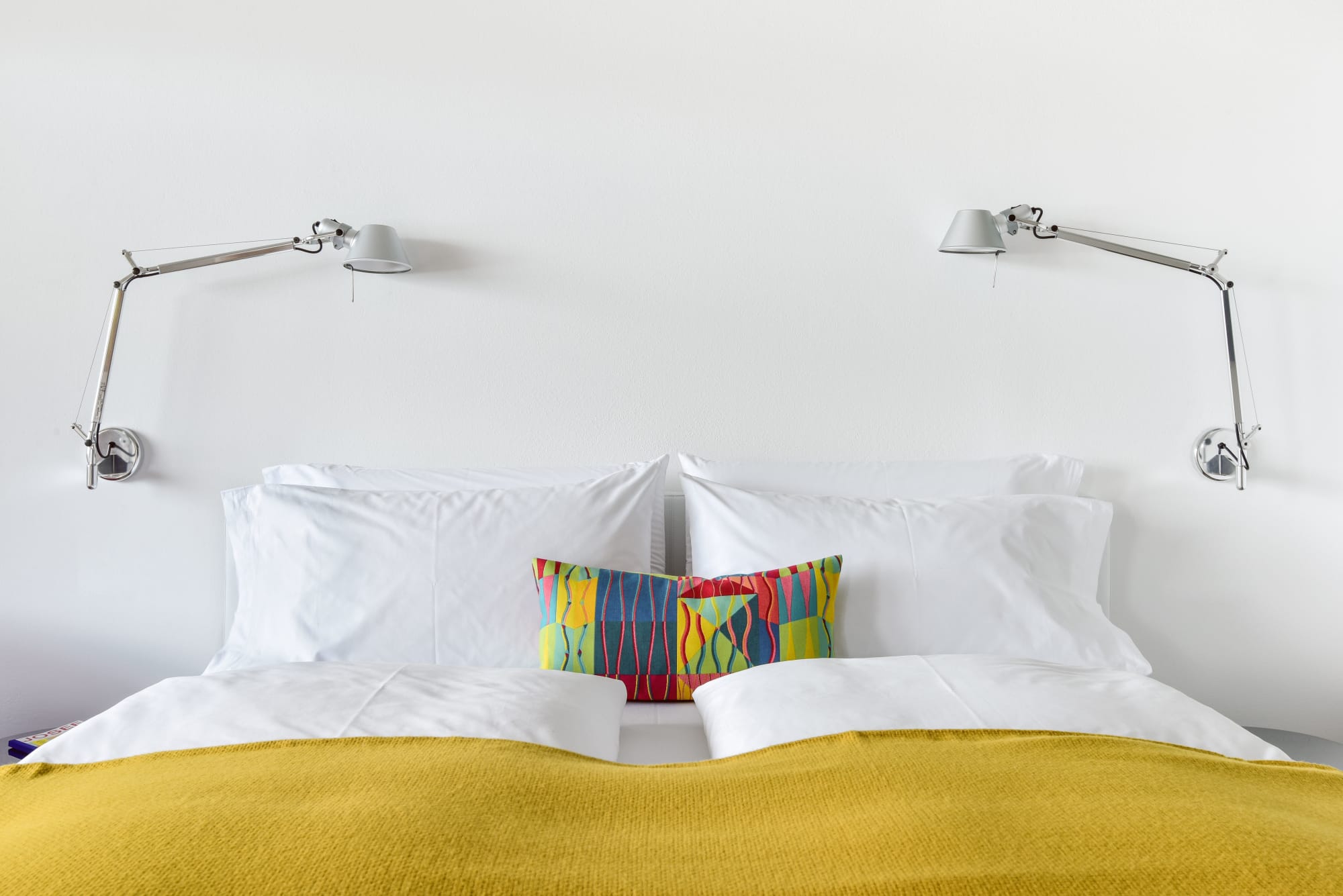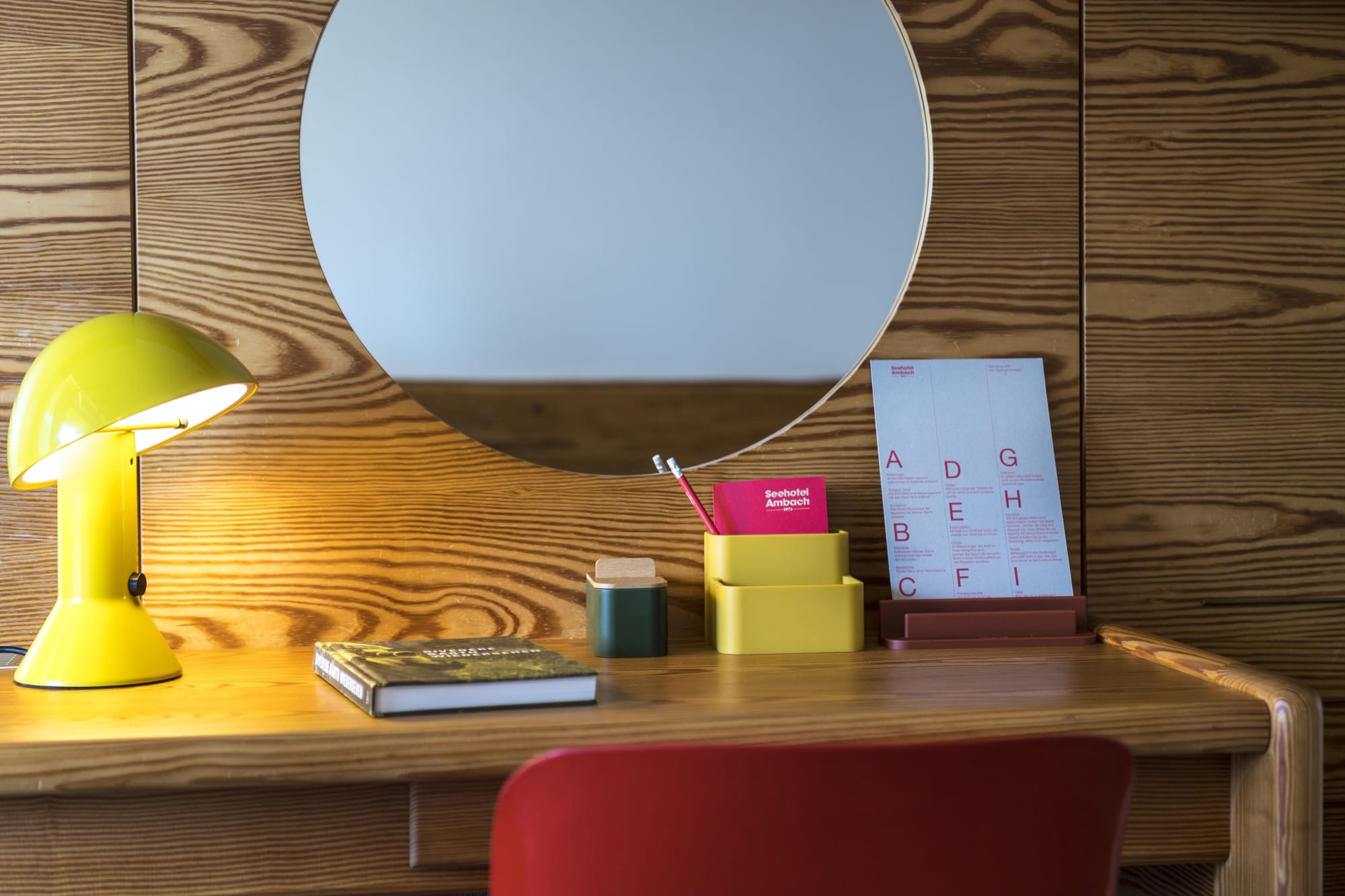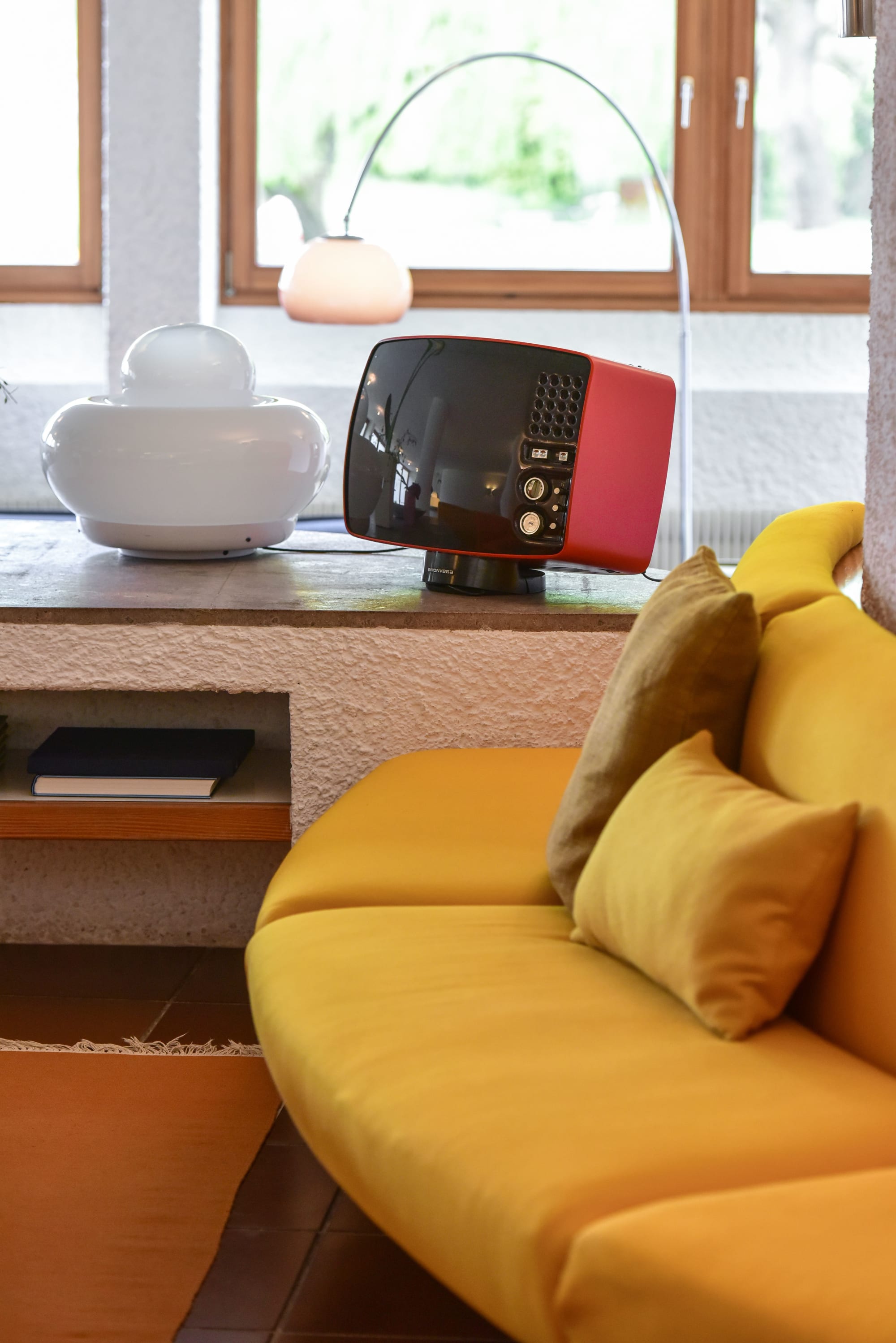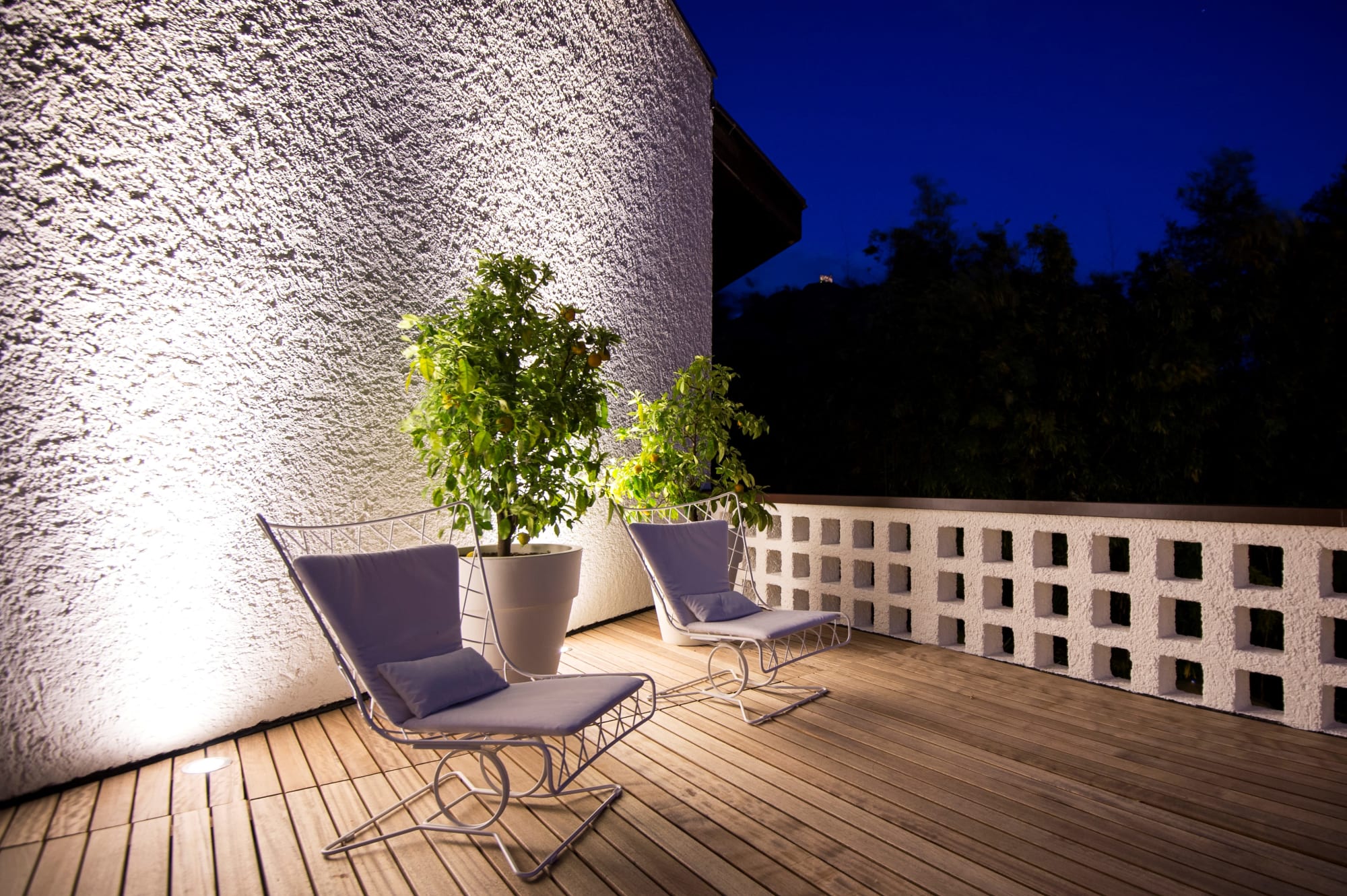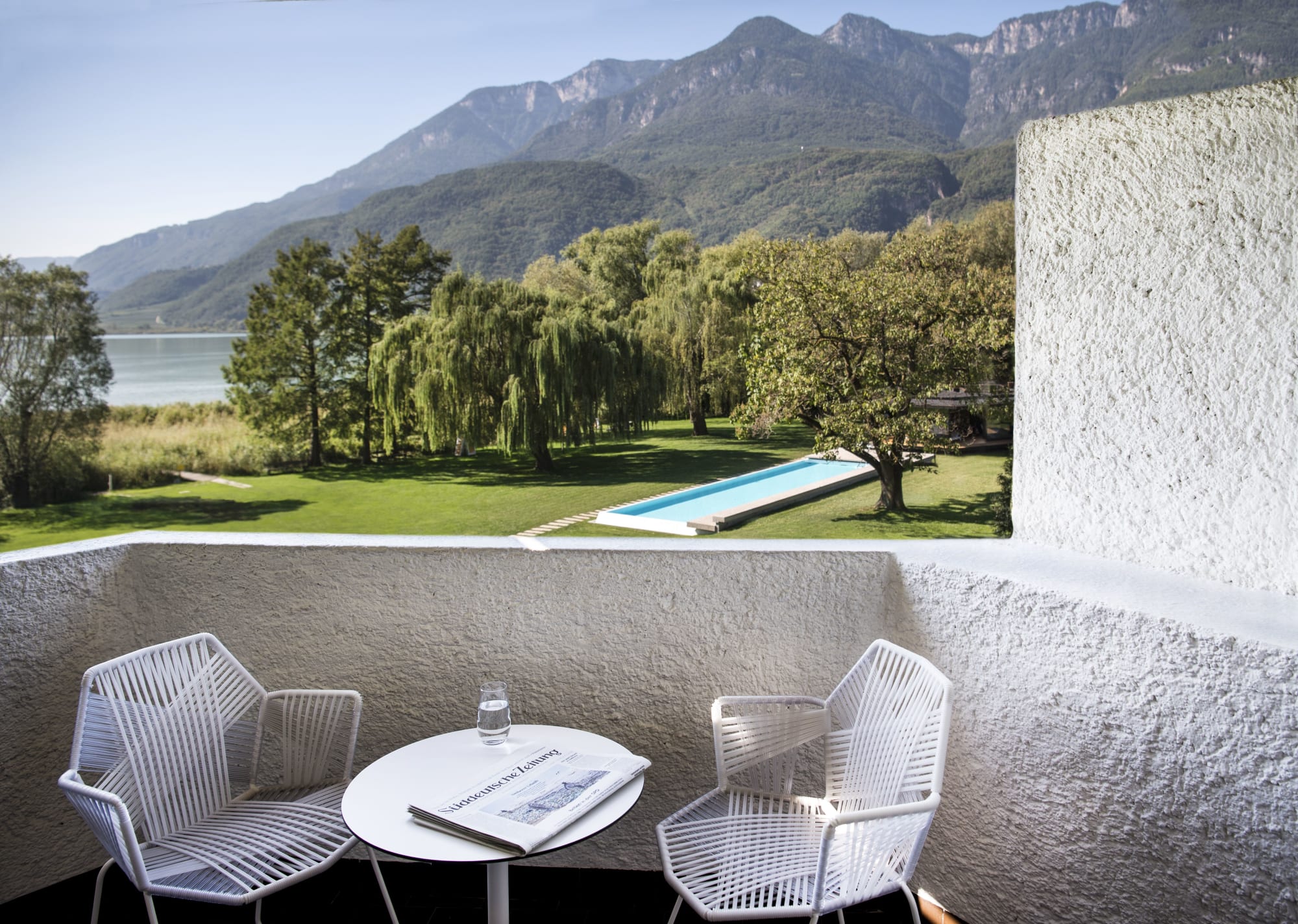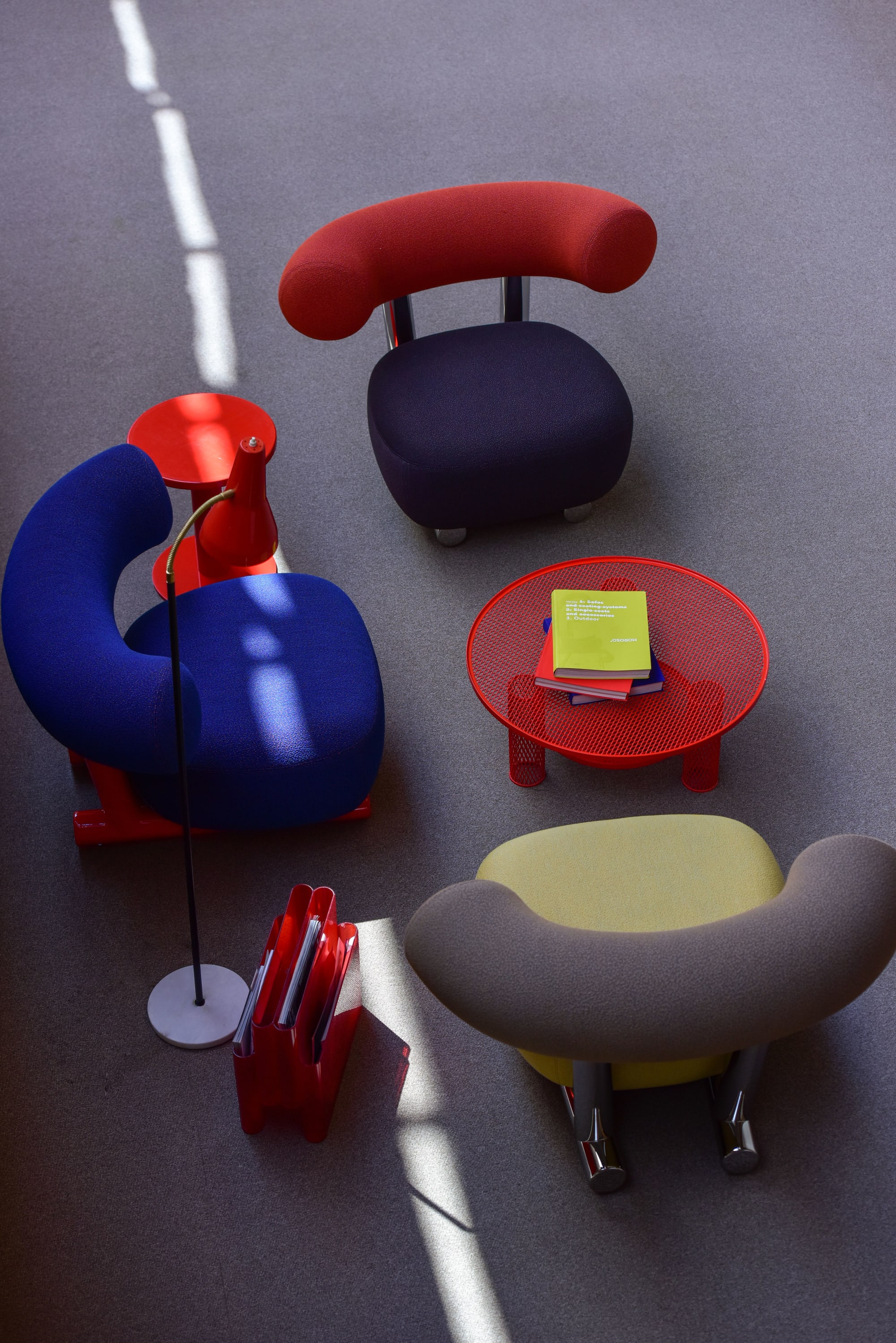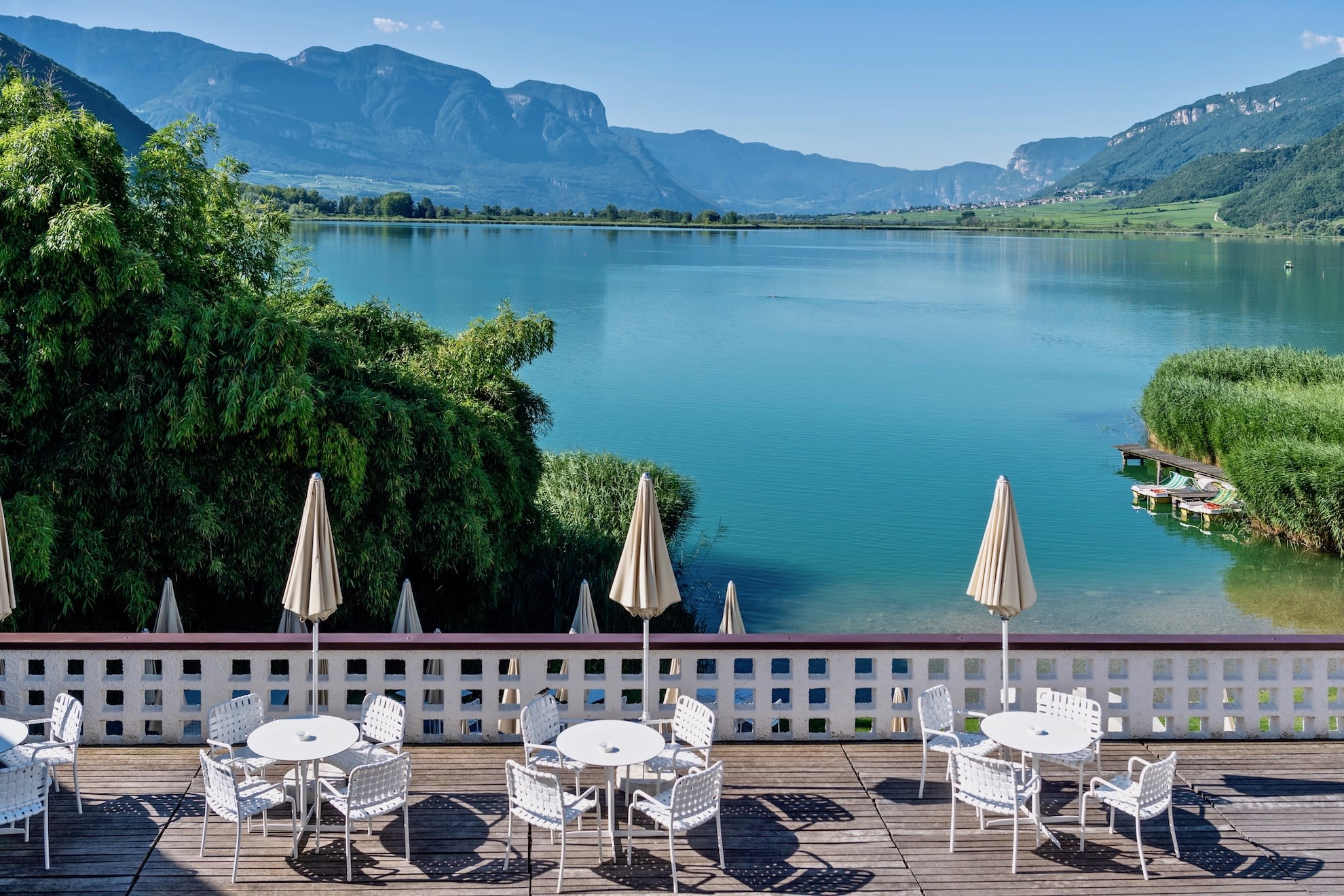 If you're like us, you're completely sold on this one of a kind design destination. But if you can't make it to Italy any time soon, don't worry; Wescover is here to help you discover and purchase your favorite items while also supporting Creators. You can incorporate styles and design from this dream vacation spot into your own space. Your problem might be picking just a few!