Holly | Calling All Creators: Get Inspired by this Unique Art Based Home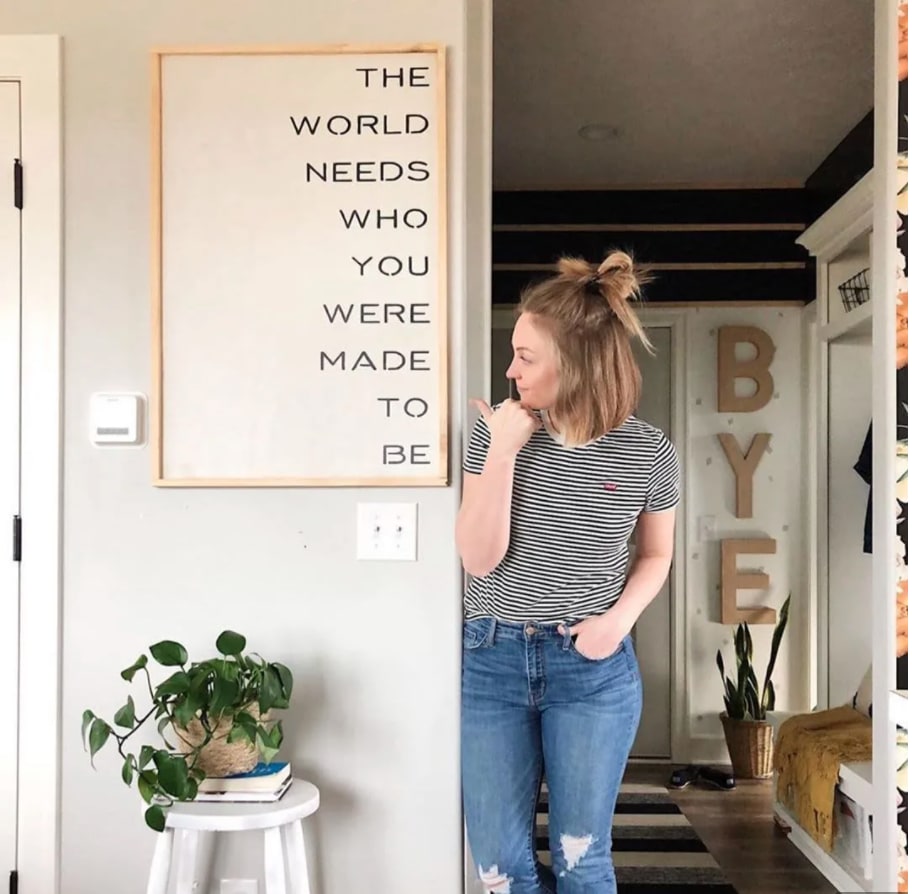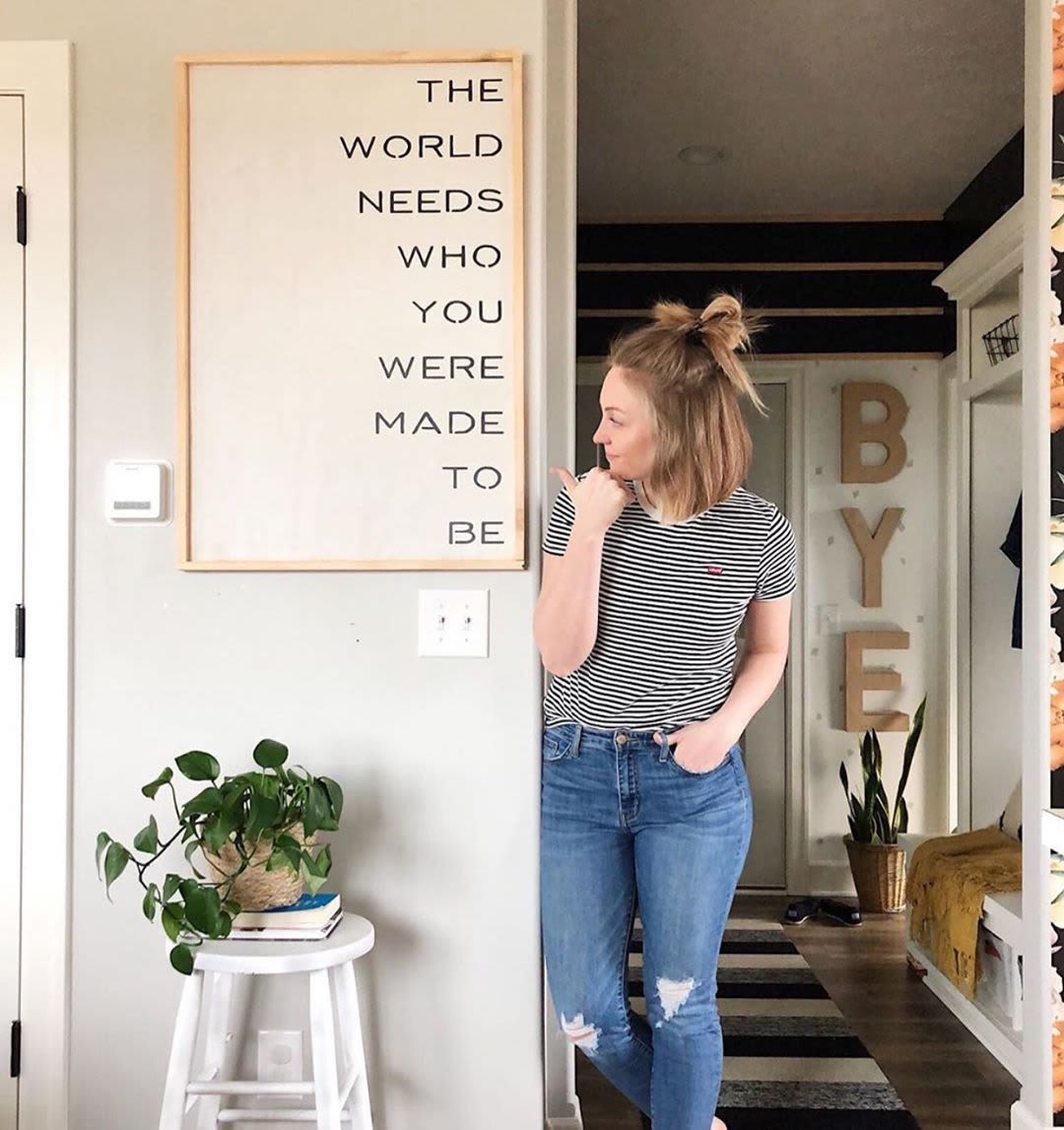 The world needs who you were made to be by Salted Words at Holly | Calling All Creators in Iowa >
Holly | Calling All Creators is creating pathways for so many at home designers. This Space is a great resource for those DIY fans that are looking for a way to share their spaces. In particular, their unique projects and interior design styles. We love this expertly curated space that oozes both coziness and comfort.
About a year ago, Holly Taylor decided to start sharing her beautifully curated home on social media. Her DIY projects were a success and she quickly gained quite a following. And rightfully so! Her at home designs look professionally done, and she's fooled many of her guests. We are both impressed and inspired. Holly has curated a beautiful space as well as a platform to share her ideas with other at home renovators. Her home looks like it was pulled straight out of an interior design magazine and we love the infinite personal charm.
By doing things herself, this Creator can make sure things are exactly how she likes them. Even more, she doesn't have to compromise function for design. She has found many creative ways to incorporate storage and style into every corner. The contemporary-rustic fusion of "Holly | Calling All Creators" gives us serious space-envy. It also encourages and inspires Creators and at home design lovers alike on the daily. Check out this amazing hidden design gem and hear what Holly has to say about her one of a kind space!
What is the interior design style of your space?
I'd describe my design style as modern meets minimal Scandinavian, with a hint of mid century modern. In many ways one might describe my design style as eclectic, because I love to incorporate bits of many different styles into my home.
What was the biggest source of inspiration?
I would classify my interior design as a mixed of many styles. I love incorporating moody colors with bright colors to create contrast, and adding pops of green with plants.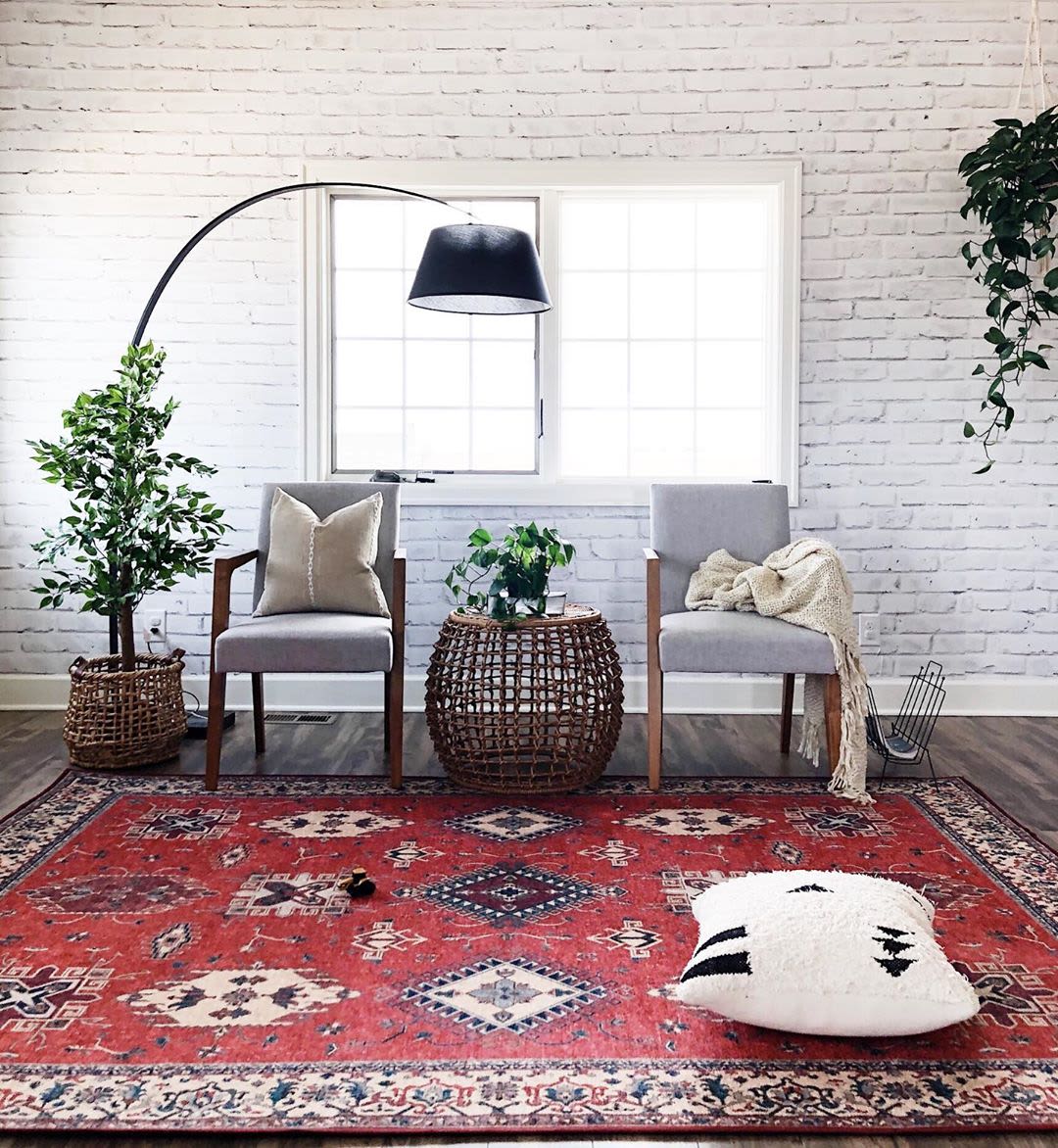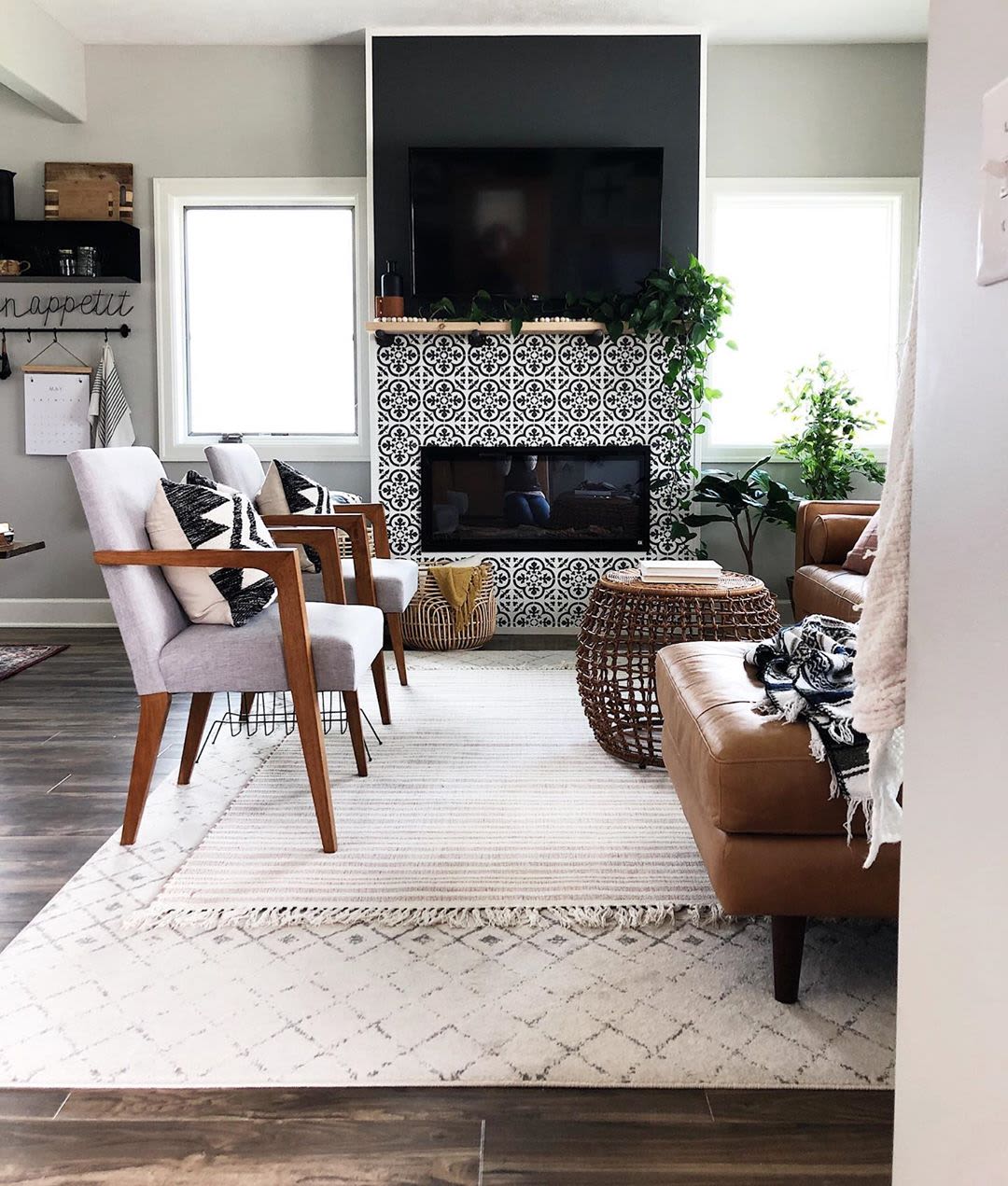 How does the design of your space (or an element of the design) impact the experiences people have there?
I want my family and guests to feel right at home. To be completely comfortable cuddling on the couch, enjoying a warm cup of coffee while having meaningful conversations. I want my home to feel full of love! 
What custom/original element do your guests notice most often? What do they say about it?
We recently completed our DIY fireplace and we have gotten many compliments on it. I did a stencil tile like design for the bottom half of the fireplace and many guests do not even realize it is stencil. Our half bathroom is usually one element of our home many people love as well. I did a feature wall, again using a penny tile stencil design, and many people have commented on it. Lastly, so many people comment on the shiplap in our home and think it is real, when it is actually sharpie LOL!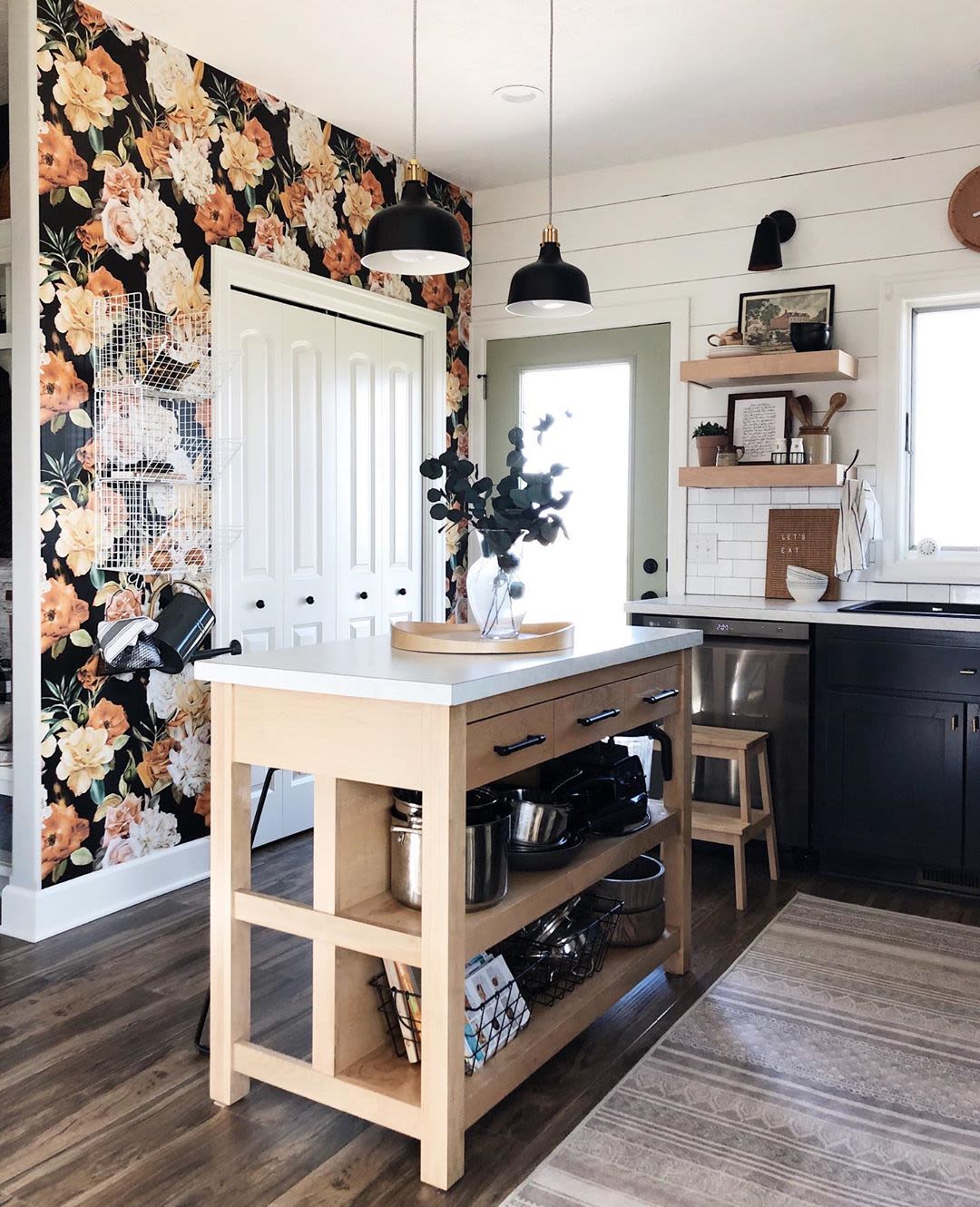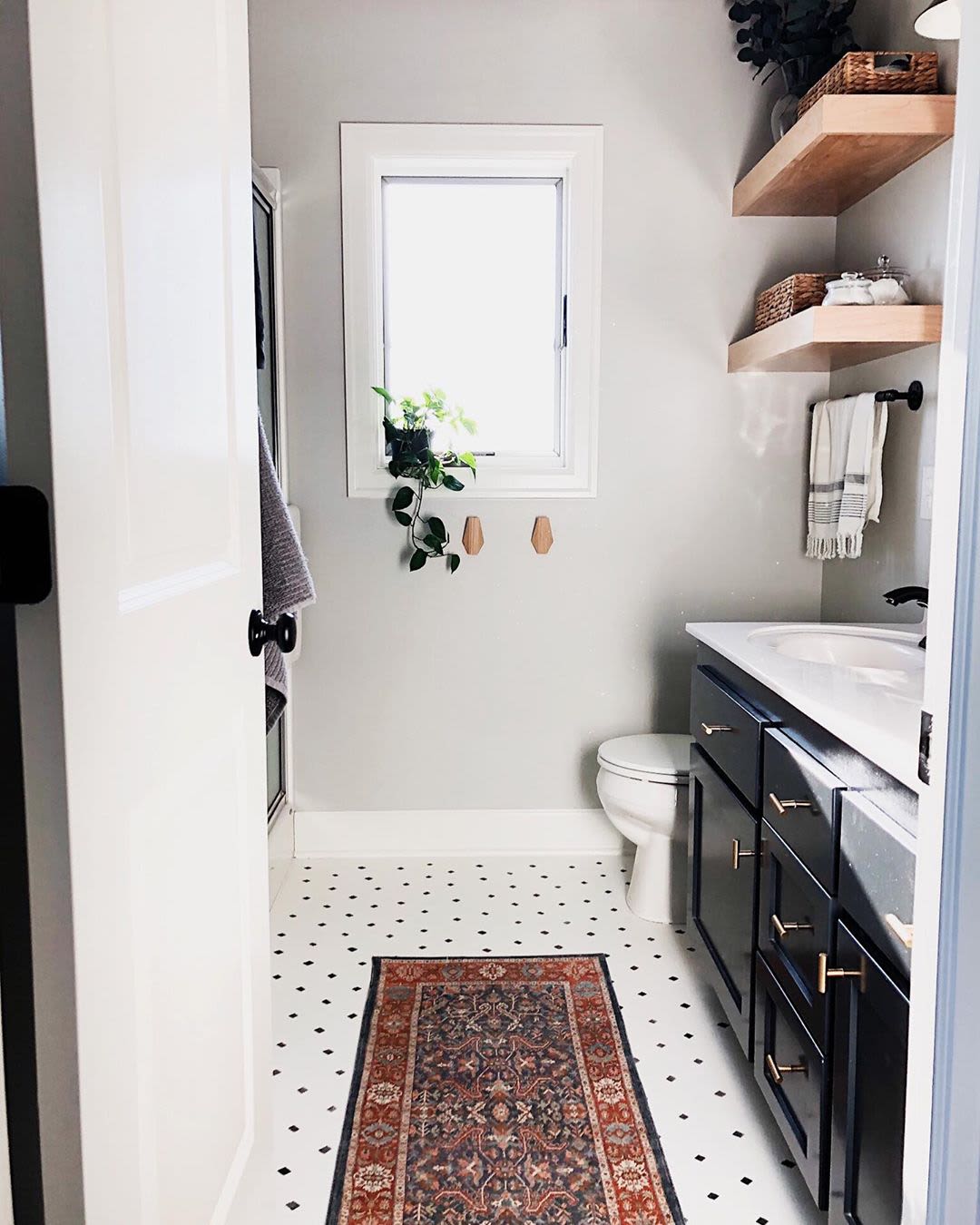 There are so many interesting features in this home, we're sure you won't be able to get enough! In fact, there is something for everyone in this quaint yet stylish abode. You can explore Holly's projects and get inspired by her aesthetic all in one by following her story on her blog, Instagram, and Wescover Space page.