Creator Spotlight: Peace Peep Designs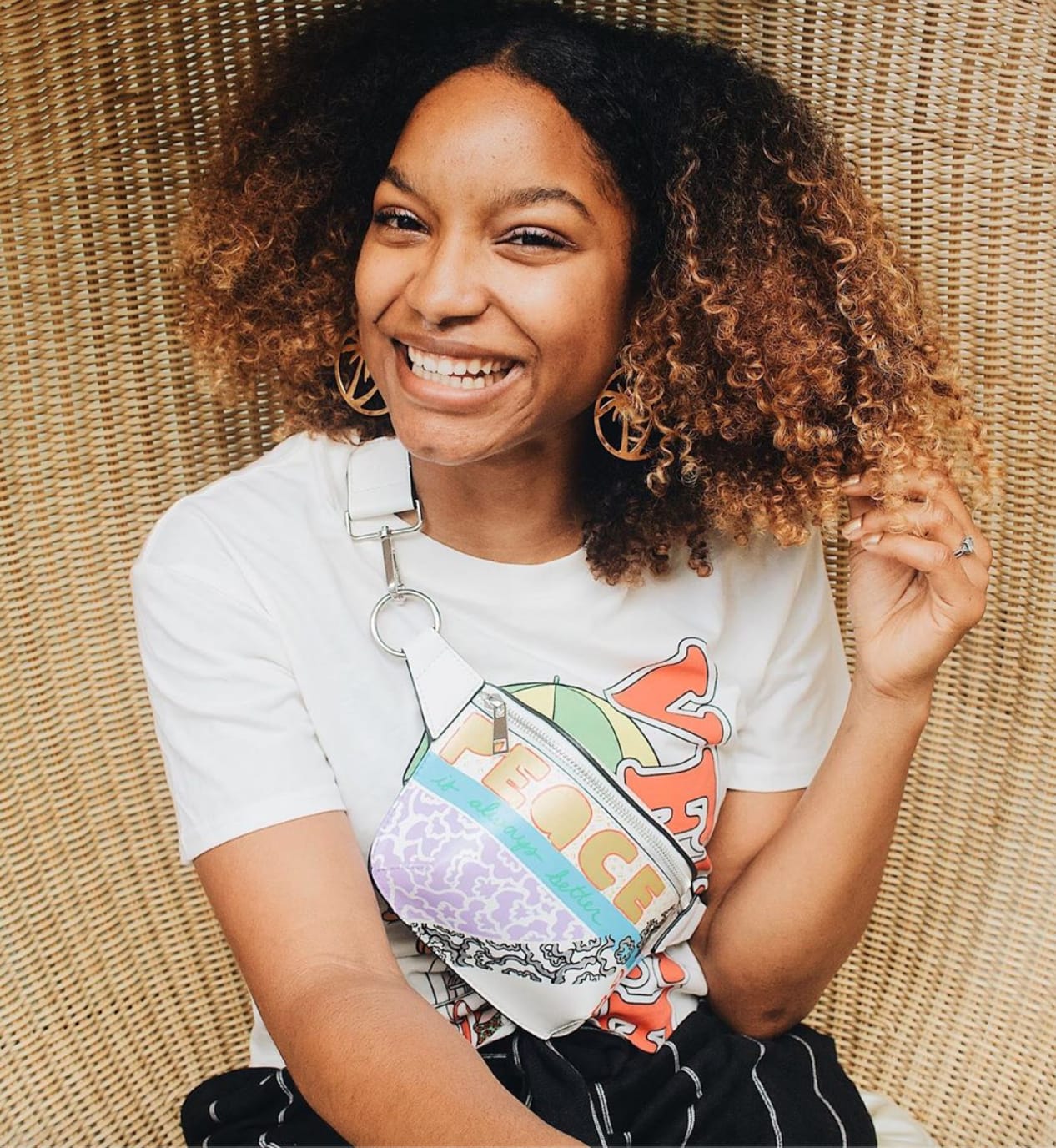 Khyra Dillard, CEO of Peace Peep Designs, uses inspiring murals to spread messages of peace. She is a leader in creating positive change through art. It's true, her large displays of street art empower individuals and spread encouraging messages. Many feature portraits, where subjects are often surrounded by bright hues and stunning floral patterns! The energy they emit brightens their communities. And, she always makes sure to include vibrant colors and often kind hearted phrases. In this way, her murals always have a calming effect and create an inspiring atmosphere. You can stumble across her beautiful work from Hawaii to California, where she is currently based. 
With so much creative incentive, Khyra often creates mural mock ups that she shares on her Instagram. They receive so much positive feedback and we can't wait to see more of her work.
Along with peace, Khyra sends messages of positivity and determination. Her art encourages others, gives people hope, and offers support to those who may be struggling with mental health issues. The murals emit an inviting and inclusive feel. Even more, her positivity, optimism, and passion for life are evident from her art, and contagious to all who encounter it. We can't get enough of her cheerful attitude. Make sure you check out what she has to say about the conception of her company, its message, and what keeps her motivated!
We're excited to see your new series "Prickly Road to Peace." How many pieces can we look forward to in the series? What connects them (i.e. recurring characters, a narrative, etc)? 
Thank you! In my "Prickly Road to Peace" series, you can expect 12 pieces. Several things connect the pieces within this series: recurring characters, background imagery, and the narrative. Although my work revolves around the idea of spreading peace, this current series takes on a different approach. Oftentimes before we arrive at peace, we all must pass through desolate places, thorny lessons, and painful experiences. We may want to stay there in fear we'll never reach peace, but we shouldn't. Peace is a promised outcome in the Bible. So, we strive for peace, we keep going, we keep praying, we keep hoping.. until we reach peace. "It really is a prickly road to peace, but one worth the journey." 
You've worked across mediums from textiles to painting. How did you start doing murals? 
I started doing murals because of my parents actually. They gave me my first opportunity to paint a mural in their garage. After that, I was hooked! Thankfully, living in Hawai'i gave me many more opportunities to paint murals: college campuses and a mural for the rail system. 
If you could only pick one, which is your favorite to work as: Fashion Designer. Portrait Artist. Muralist. 
Hmm, that's a really good question haha. Seeing as I'm an artist turned fashion designer, I would pick being a muralist. Although I love creating individual portraits for people's homes, there's just something different about painting a mural for so many people to be inspired by! 
What have been some obstacles along your creative path? How did you overcome them? 
Honestly, most of the obstacles I've encountered have been mental obstacles. Throughout my journey as an artist, I've had to tackle fear and unworthiness several times! Thankfully, through reading the Bible, and by listening to my AMAZING support system, I've been able to overcome a lot of those mental obstacles. 
Who has helped or encouraged you along the way?
Definitely, my whole family had encouraged me and helped me, in one way or another, along the way. I'm so grateful to have people in my corner that care about me and the work that I create. It's truly such a blessing. 
How did you come to focus on "Peace" as your message? 
Oddly enough, when I first started to paint Peace Peeps, I had absolutely no peace in my life. I dealt very heavily with depression, fear, and anxiety back when I first got started. I needed peace in my life, so I began to create work that focused on peace. That was back in 2015. I'm happy to report, I no longer deal with depression, and any anxiety that was torturing me is pretty much gone! It just goes to show, you don't always have to have it all together to start doing something that will benefit yourself, and others. 
What would you like to achieve as a Creator and how can Wescover help? 
As a Creator, I'd like to be able to travel across the world and make Peace Peeps a household name. Wescover can help by continuing to promote up and coming artists like myself!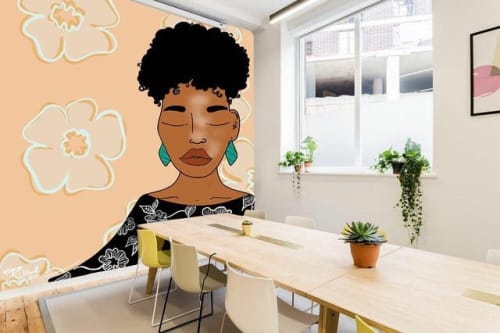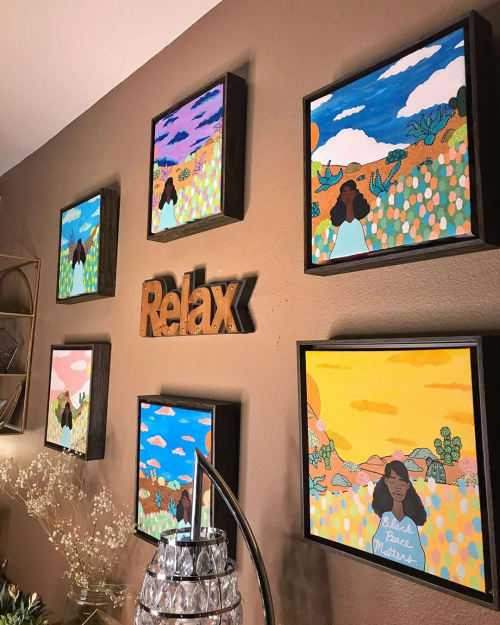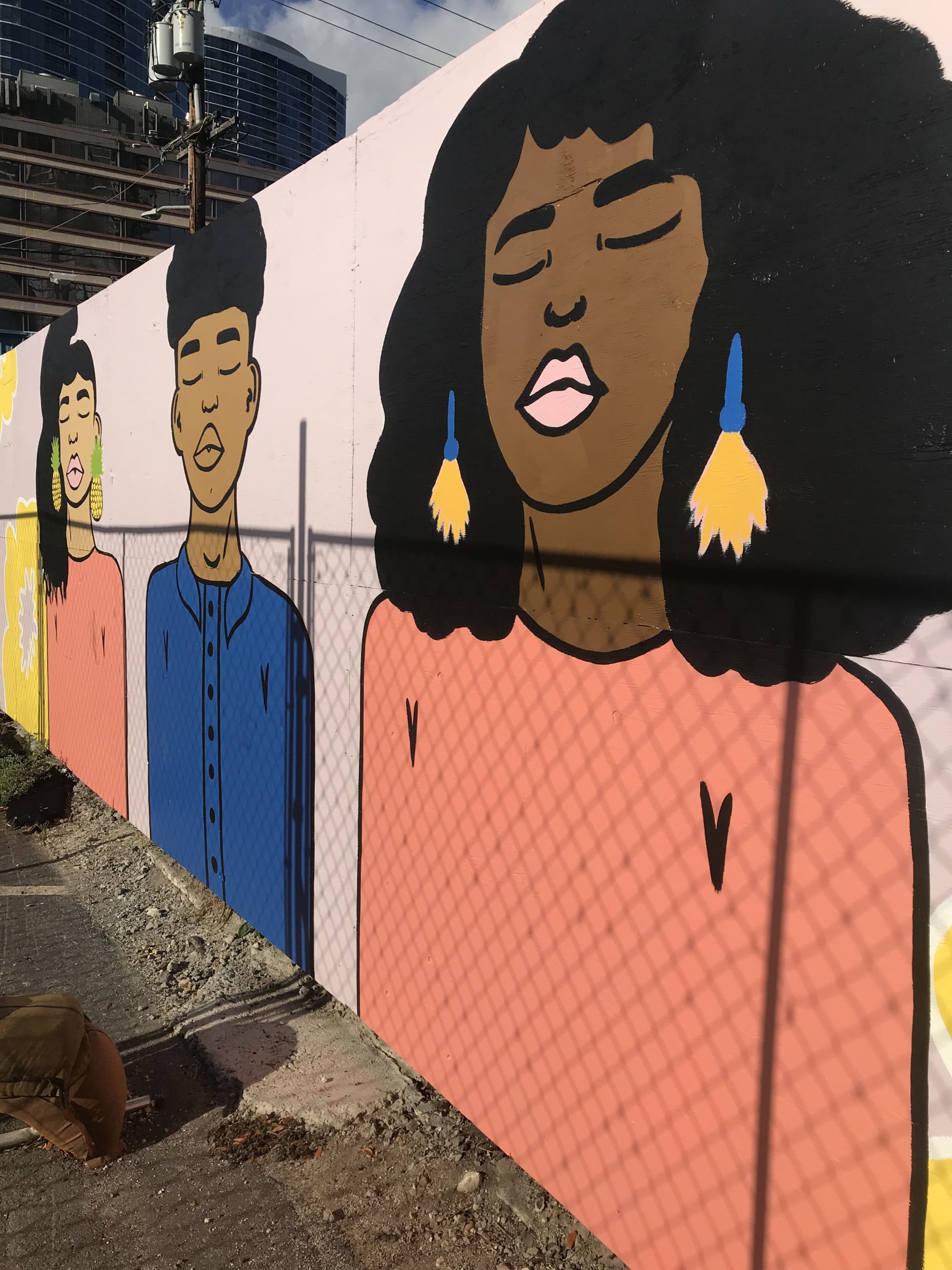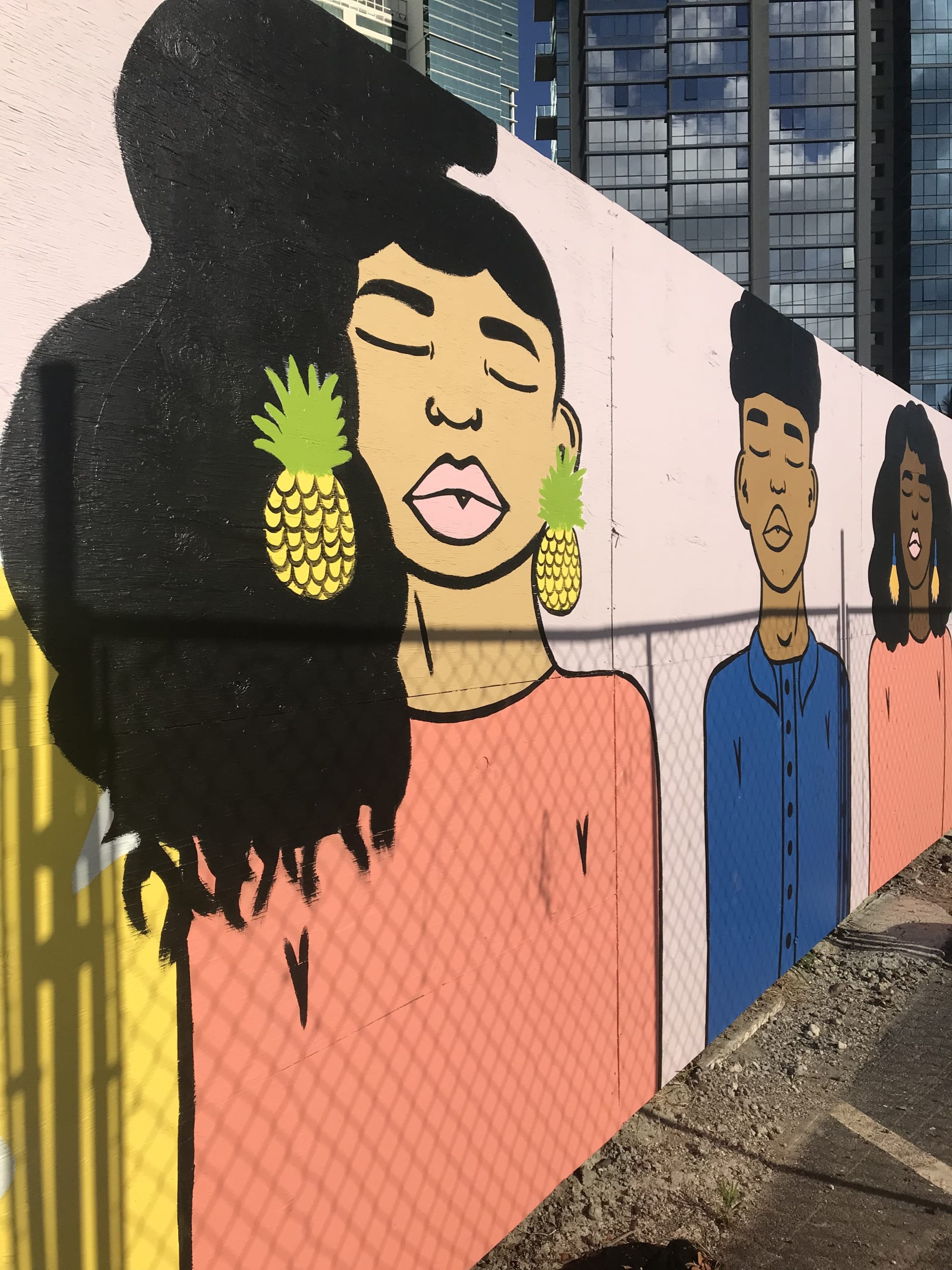 Looking for a way to bring a little positivity into your life? Peace Peep Designs is sure to do the trick. From inspiring murals to handmade pillows, this Creator knows how to spread optimism and good vibes. Make sure you explore all of Khyra's designs and artwork to find inner peace and spread positivity!