Patrizia Italiano Carries on Sicilian Tradition with Unique Ceramics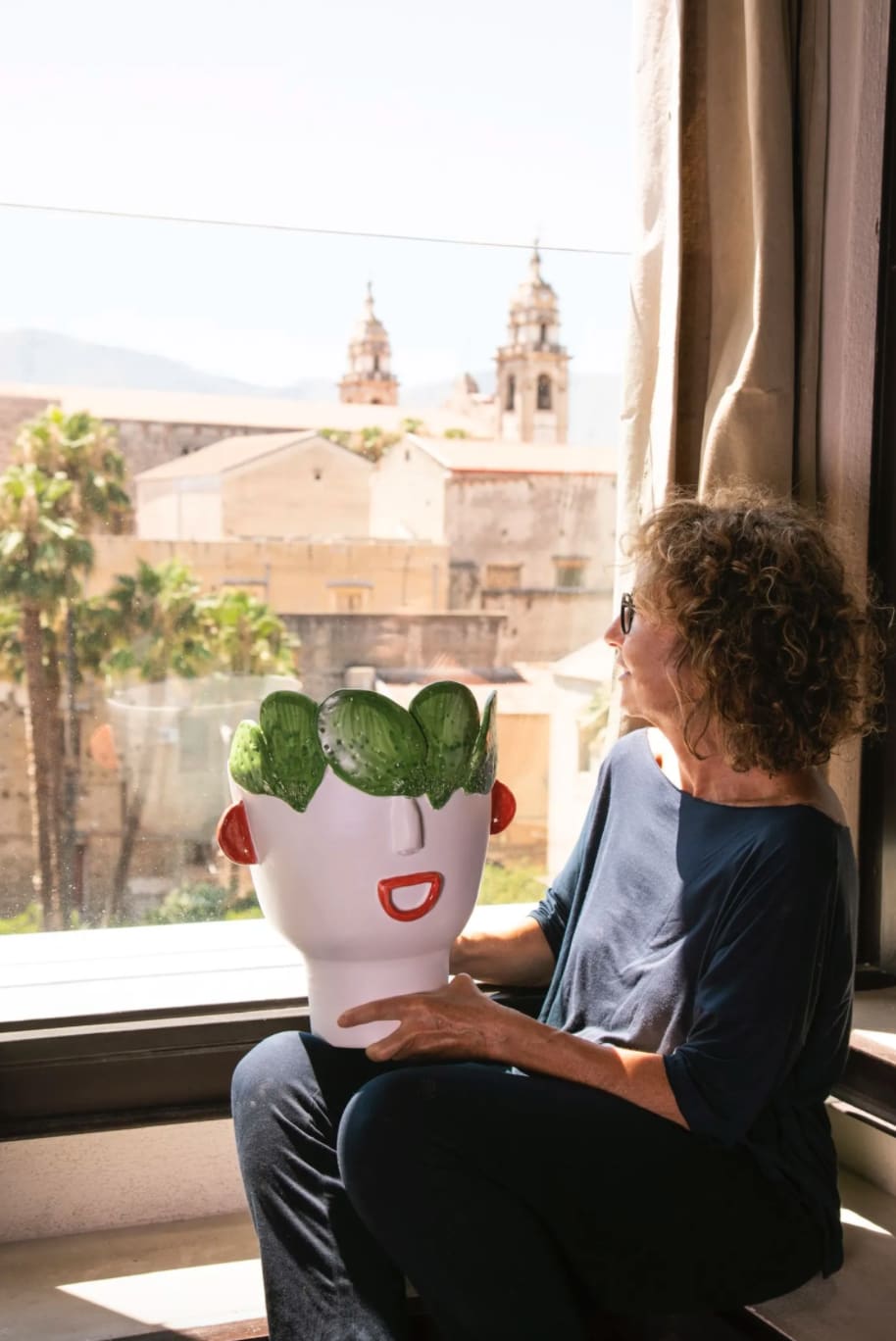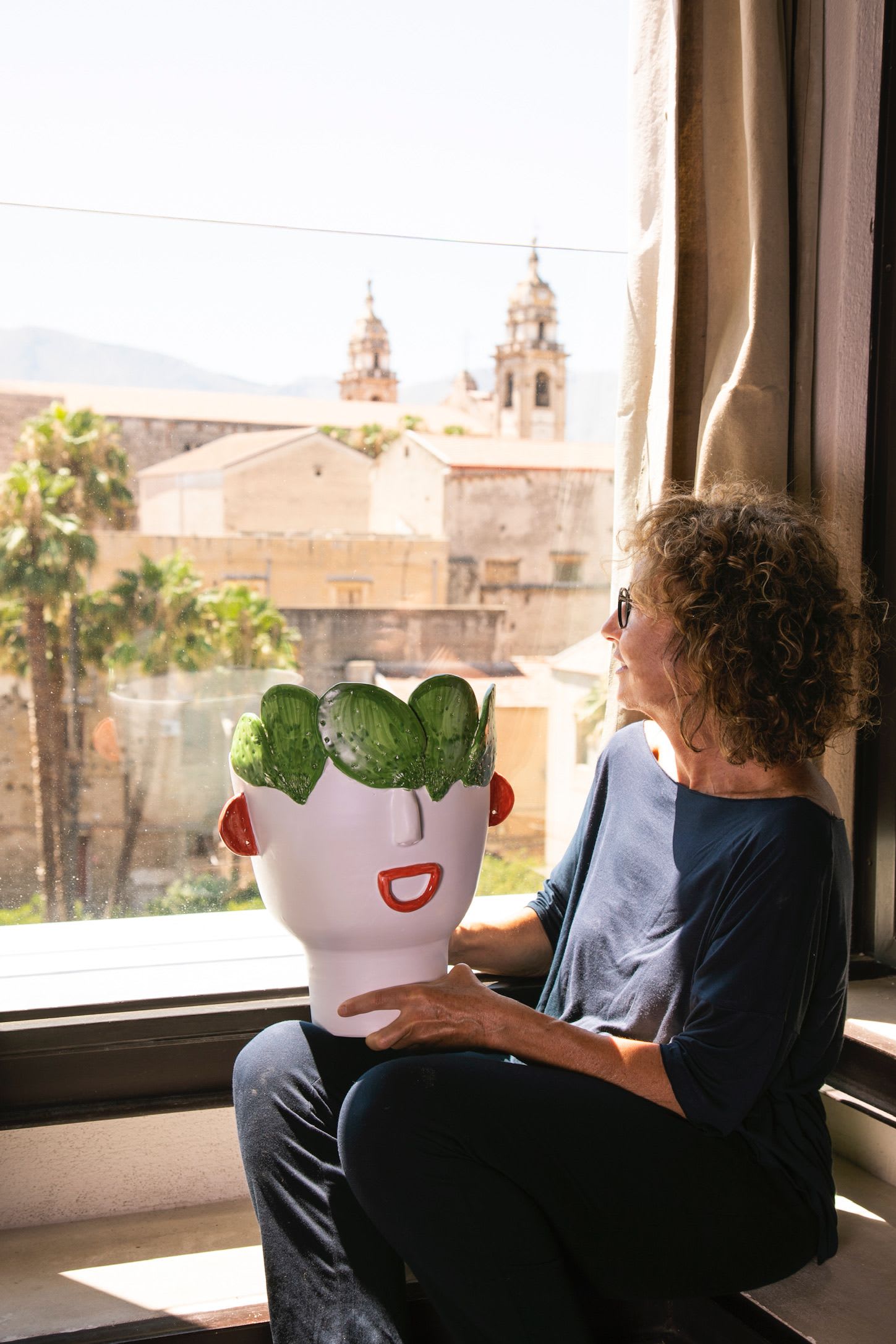 Palermo, Italy is world renowned for its romance and charm. Situated on the scenic coast of Sicily, its varied architecture and faces reflect its multi-cultural heritage. The eclectic mix of Baroque, Arabic, and Byzantine architecture radiates an air of faded glory. This once heavily contested stronghold is home to vibrant markets and has an energetic nightlife. And yet, Palermo still retains an air of elegance.
Amid the bustle of this lively city, Patrizia Italiano works diligently in her studio. Her work reflects the playful nature of the city; smiling vases with their eyes obscured and delightful mermaids capture the mystery and splendor of Palermo.
Patrizia Italiano's head vases come from an old, uniquely Sicilian tradition. Any visitor to Palermo has surely spotted curious head shaped vases set along window sills or in restaurants. Sicilian head vases often are paired, a dark male head and a young lady both donning Moorish turbans. These eccentric vases have an origin story that is both bizarre and macabre; almost Shakespearean in nature. 
This cryptic tale dates back to the 11th century in Palermo. At the time the Moors ruled all of Sicily. A young girl, tending to her plants in her balcony as she had done every morning, spies a Moorish merchant passing by. As they locked eyes, Cupid's arrow struck and it was love at first site. The star crossed lovers reveled in their new found love and spent their days wandering the streets of scenic Palermo and nights in the comfort of each other's loving company. However, all was not well. 
In a tragic sequence of events, the young lady discovered that the Moorish merchant had a wife and family. She had been cheated out of her true love. Consumed by the tragic folly of uncontrollable desire she conceived a plot to keep the man forever. In the dead of night, she severed the head of her sleeping lover. The lady, who had a love of gardening, used her lover's head as a flower pot. Each and every morning she tended to her flowers and her lover. And together they lived happily ever after. 
Whether this tale is true is up for debate, but the legend only adds to Palermo's mystique and romanticism. Either way, Patrizia's head vases continue this storied tradition while prompting even more questions. Her vases are much more minimalist, deliberate in each feature. Despite our natural urge to make sense of the unknown, we may be searching for meaning in vain.
Whatever their true intentions, Patrizia's head vases are beautiful, enchanting and alluring. Hear what she had to say about her unique creative process!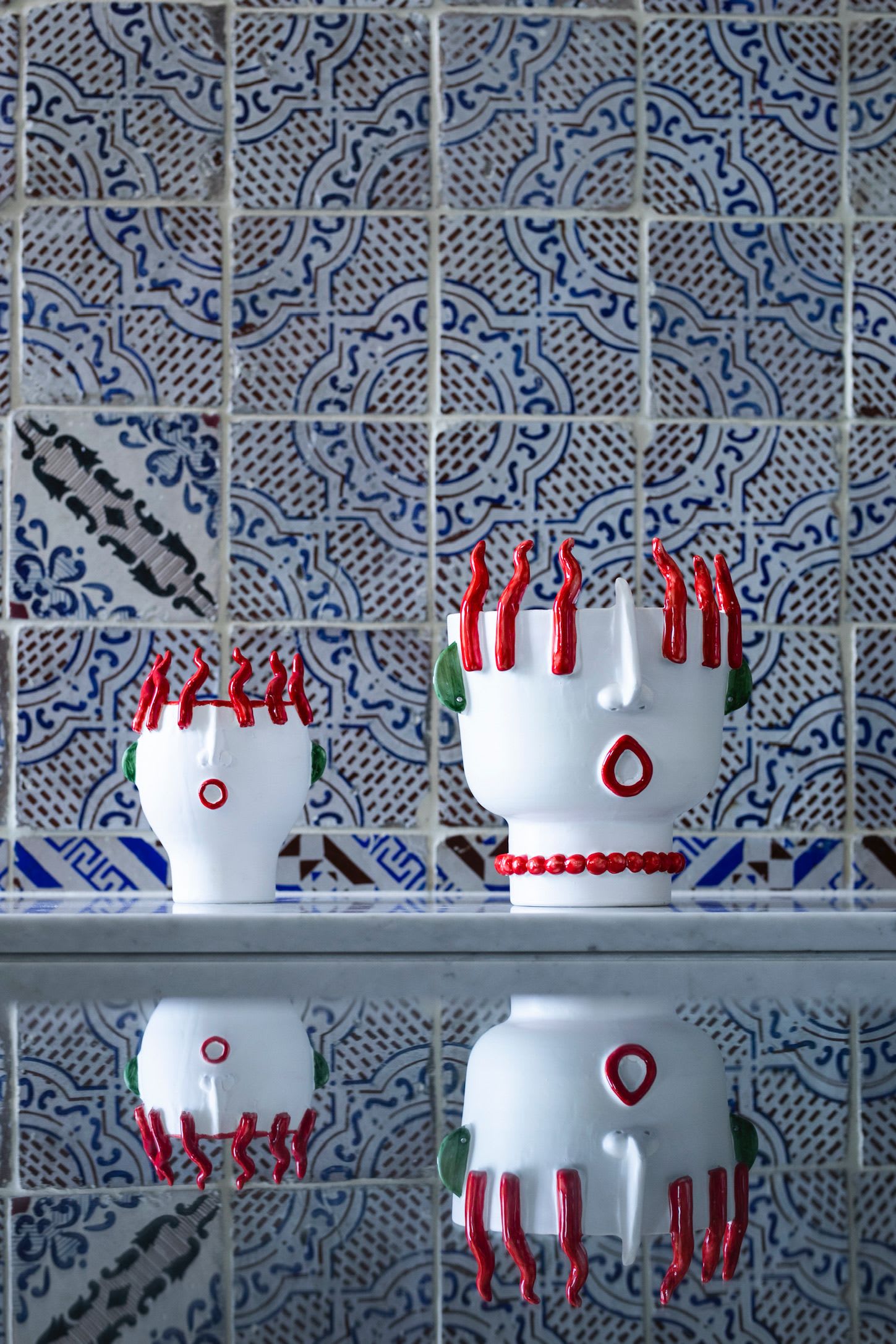 What's unique about your work?
My pottery is inspired by a life suspended between the places I love most, and the places where I live my daily life. My Sicily: my dreams, my nightmares, the things I love and those I hate. I like imagining stories and giving life to the objects and characters, so immersed in their own environment and cultural context. My market traders are born of irony, from strolling through Palermo's food markets and observing people, from hearing the made-up chants of the vendors shouting about their goods. Their gestures and body language, their physical features, formed by all the different conquerors that have ruled Sicily down the ages, each leaving their mark. Palermo's markets are full of history and tales, of streets buzzing with artisans and crafters, of old buildings and palaces that blend with the market stalls. I wish to recreate in clay the same traits, colours, chants and wares of the vendors, who smirk back at me even as I shape their features. The same is true of Filicudi itself, one of the Aeolian islands where I live several months a year. The island is complicit in my life: a magical place that I love dearly and that I bring inside me, with its colours, smells, and infinite landscapes; its sunsets and old stone paths. The dark, blue-green sea-light triggers images of submerged worlds of fish, crabs, shells, dolphins…and mermaids!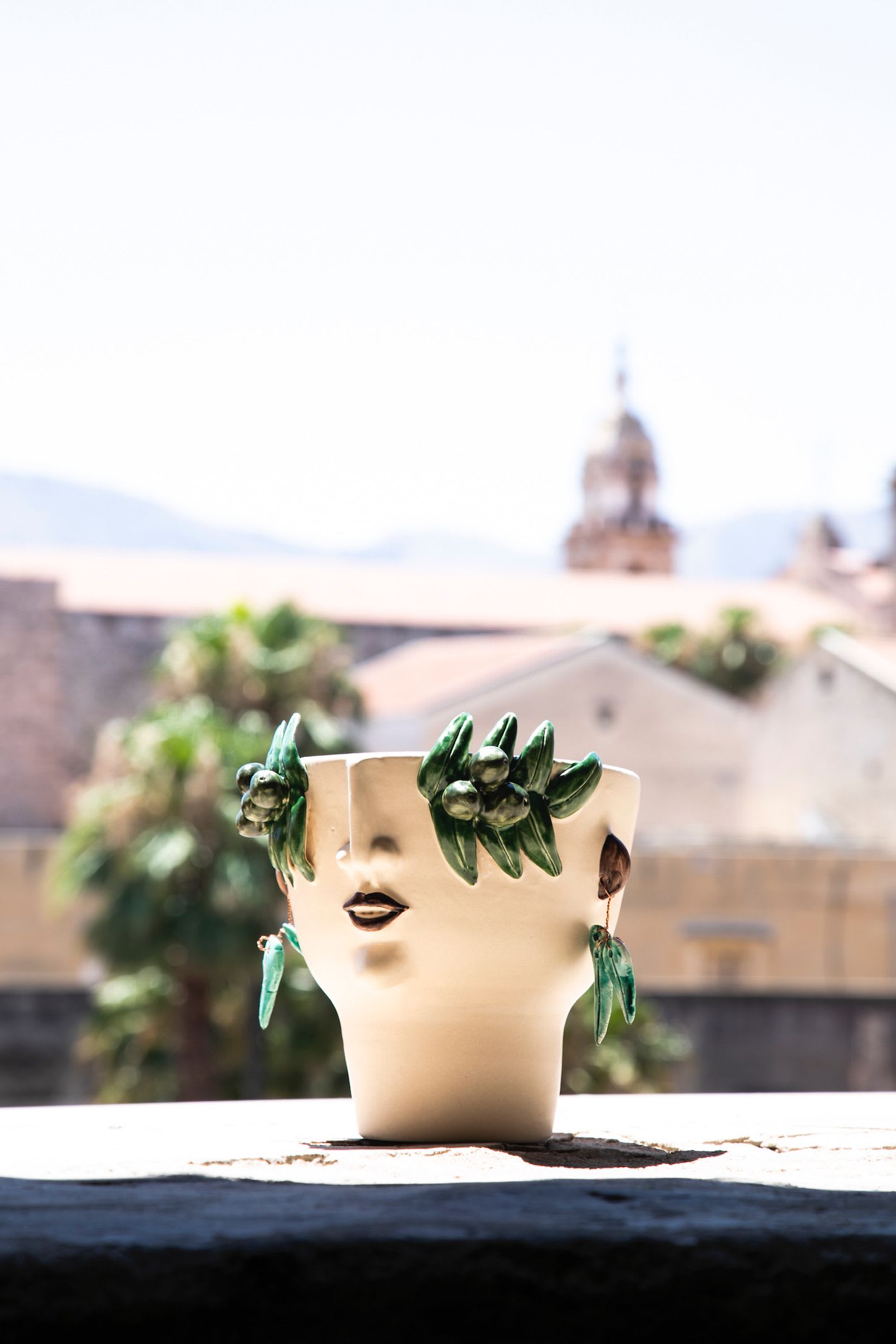 What do you want people to do or feel when they encounter your creations?
I would love to believe that the people who buy and use my pottery and my creations could hear the ancient voice of Sicily, the history that pervades the island; and that by looking at and touching them, they could lose themselves in this ancient and fascinating world of mine. The chaos and the silence, the culture, the beauty and the decadence – all the contradictions which characterize my world and live inside me.  
What is your favorite material to work with?
I love all types of clay; I love touching them and getting my hands dirty, feeling their harsh textures and the ways they transform through sophisticated chemical processes. I love opening the kiln and witnessing the transformation process; seeing, each time, a new creation come into the world from clay – an old miracle which repeats itself in the history of all the ages.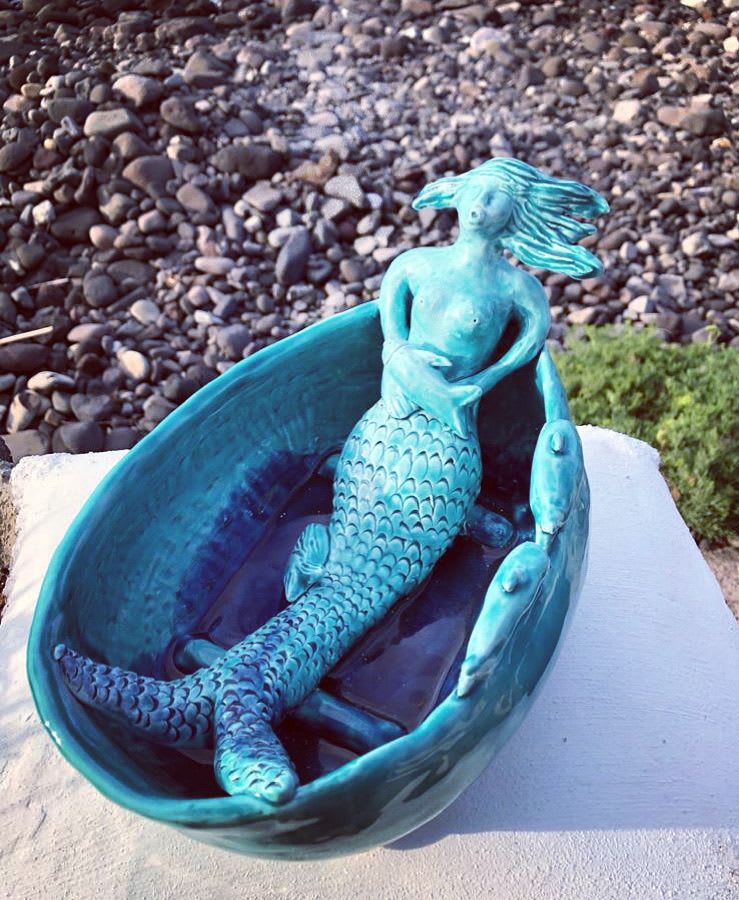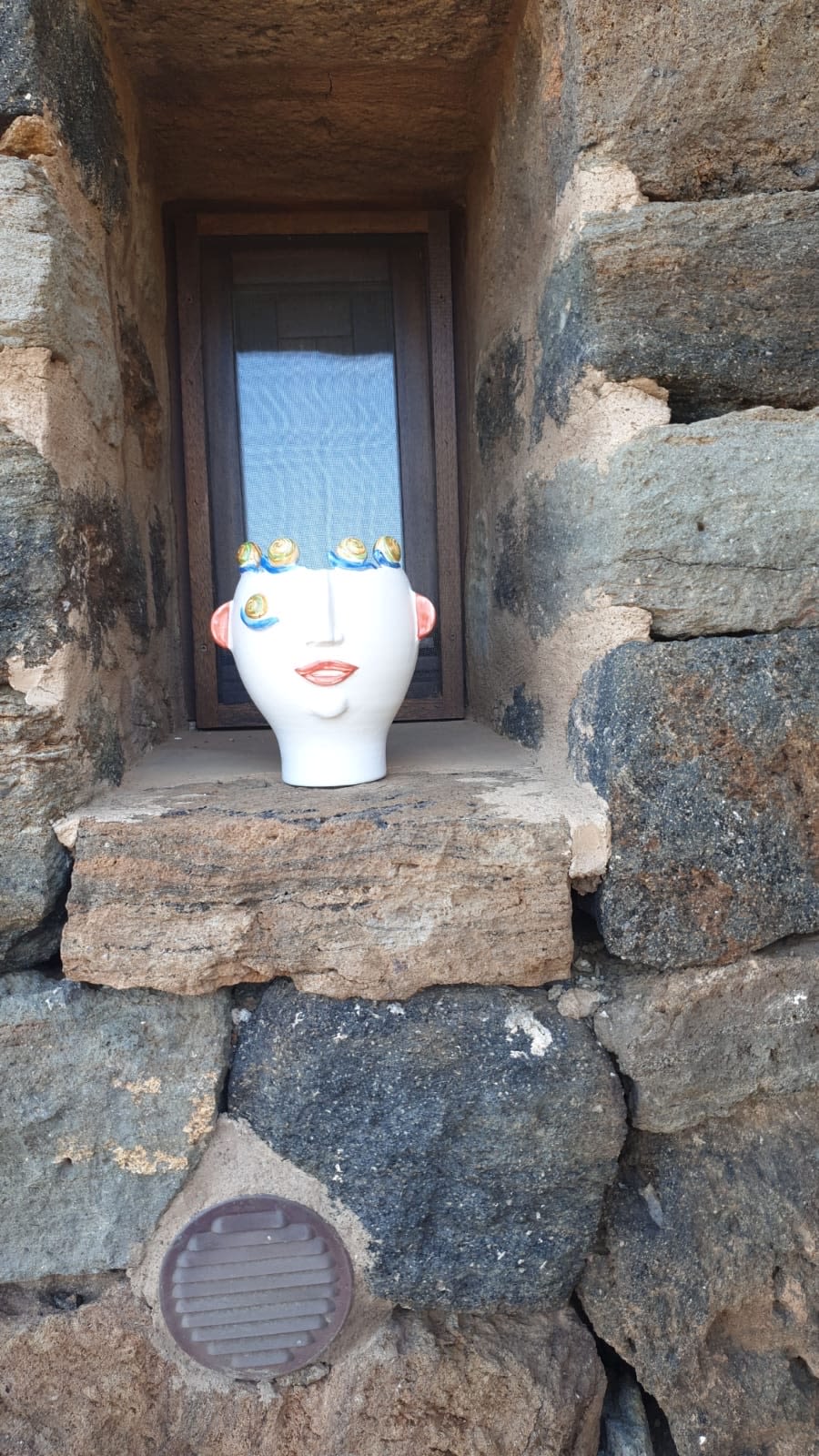 What funny moments, unexpected surprises, or obstacles have you encountered?
The work of an artisan is often full of bureaucratic hurdles and legal entanglements related to the workplace. I shut down my first enterprise ten years ago – swamped, like many others, by the 2008/2009 financial crisis. Now, after a long break, I have opened a studio. Governments should put mechanisms in place to support artists and their activities, which contribute so much to the culture of a place and make it unique. There cannot be a true identity for the people without artists and craftsmen. 
What motivates and inspires you?
I get my inspiration from my inner journey and my deeper self: An idea may spring to life from a dream, or from a personal or ethical motivation; from an encounter or a collision… There are countless possibilities, and creativity is like a wild plant which sprouts up everywhere and overruns, which sometimes invades you so much that it requires shaping and tidying.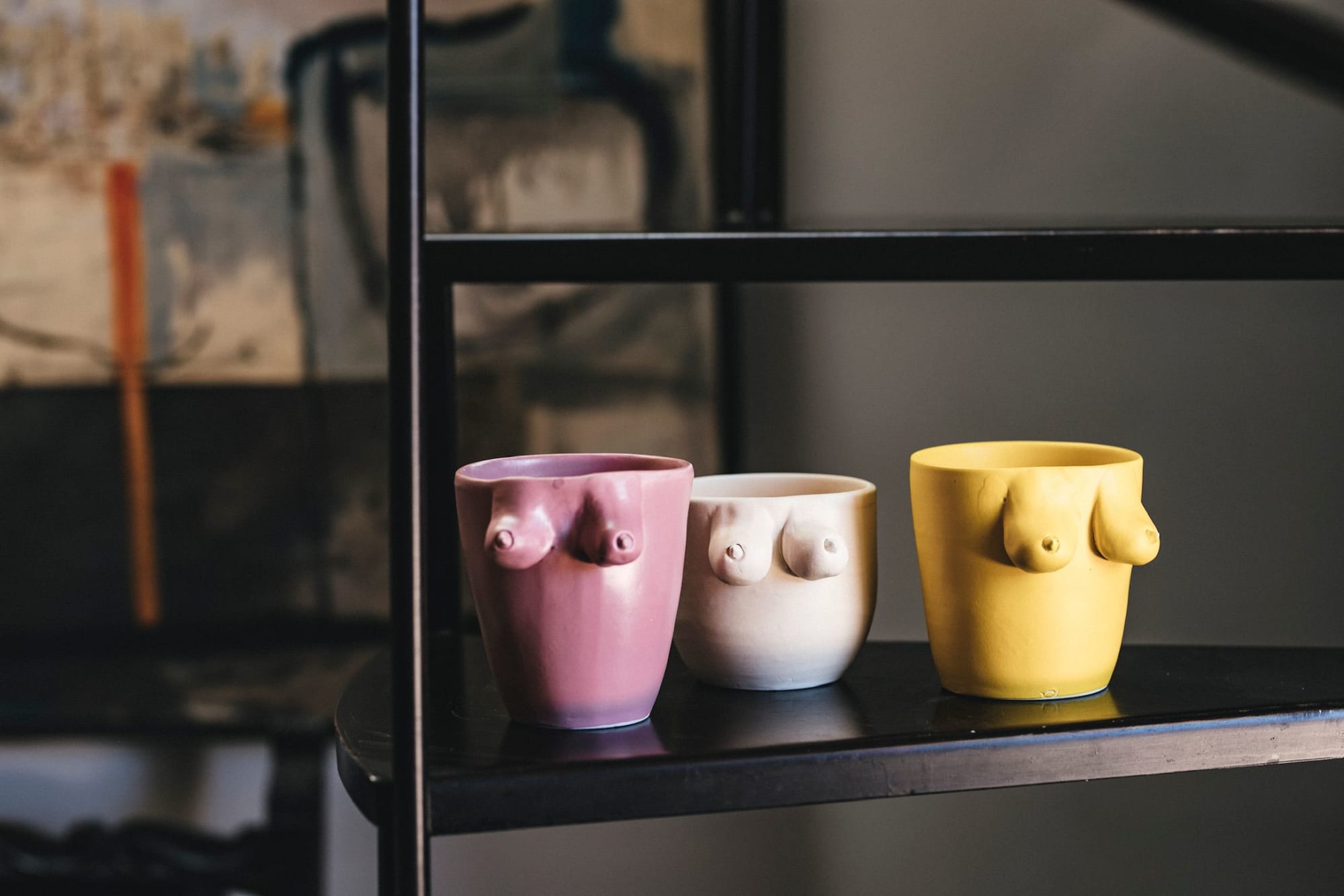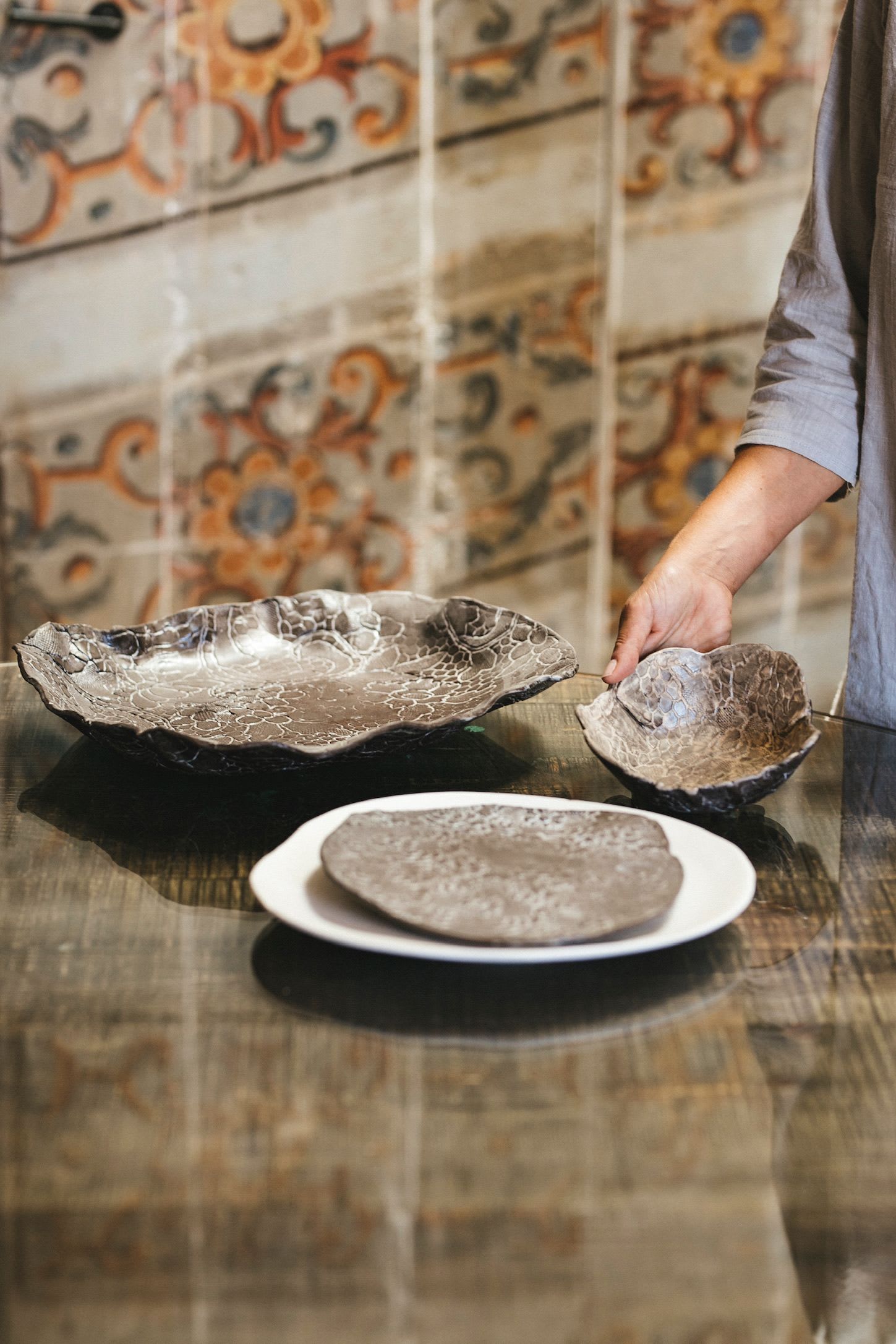 Patrizia Italiano's playful ceramics beckon us further into the charming world of Palermo. Their often strange appearance prompts questions about the item's story and creator, and they are stunning to behold. Even more, they carry with them a rich history and ancient legends of Italy.