Elizabeth Prince Ceramics Creates Whimsical Wall Installations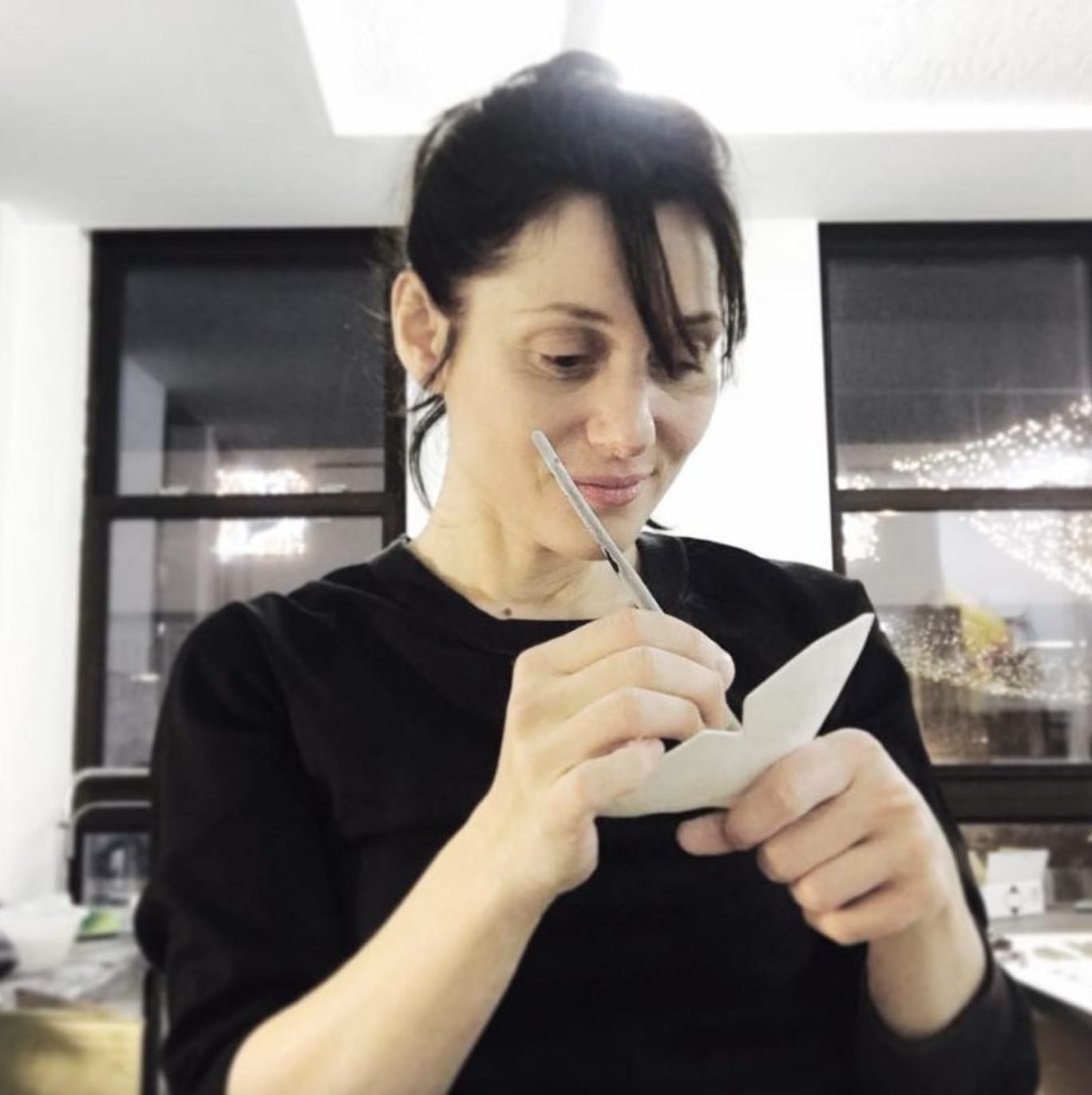 Elizabeth Prince Ceramics creates sculptural art installations that are a masterclass in form and design. Her process is cathartic as well as meticulous. This is because Elizabeth Prince hand forms each ceramic piece in an authentic manner. Furthermore, the porcelain's journey from earth to finished sculpture is a difficult one, with every step of the process carefully fulfilled.
In the beginning, there is just wet clay. Elizabeth deftly shapes the clay, pulling and forming it by hand with extreme attention to detail. Next, the drying process that follows is especially demanding when it comes to porcelain. The high water content and fine particle size in porcelain means that the clay will shrink and warp much more than other forms of wet clay. As this Creator values quality above all, any pieces that don't retain the shape or live up to her artistic vision are discarded. 
Eventually, the clay reaches the kiln. This is a trial by fire. If the firing is too hot, the clay may crack or shatter. And again, these pieces will be discarded. If everything goes according to plan, what emerges is a gleaming and luminous piece of ceramic art. 
The finished installations add texture and depth to the walls of a room. In this way, the calculated placement of each piece creates a narrative of movement and flight. They lead the eyes across the space, following the fluttering flight of butterflies and sparrows. The result? A beautiful illusion of movement and flow.
Embark on a whimsical journey with Elizabeth Prince's beautiful wall installations and discover ceramic pieces perfect for your space.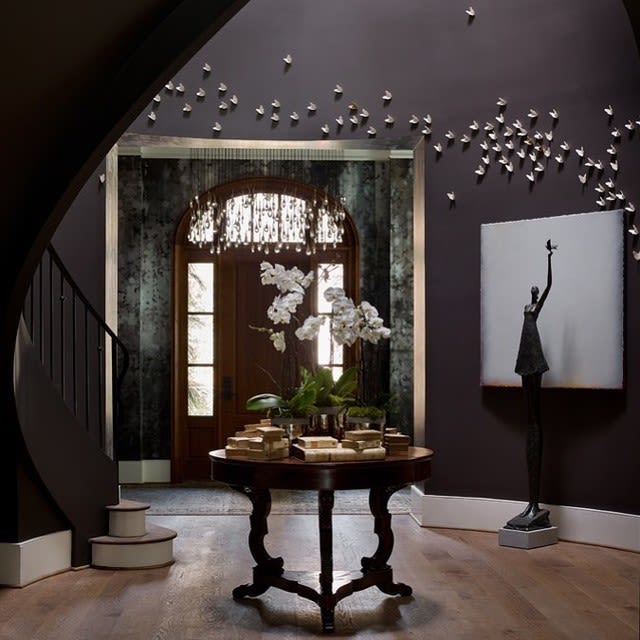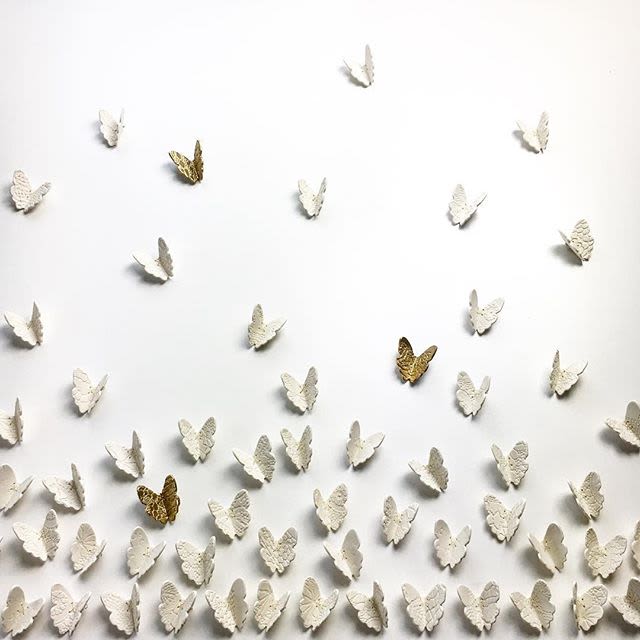 What's unique about your work?
I make handmade porcelain wall art, often bespoke and modular, so that it can work in even very unusual or tricky spaces. Usually the style is a little pared down, but textural, or creating a texture in itself, on a wall. 
What do you want people to do or feel when they encounter your creations?
I want people to feel that installation art isn't just for high brow galleries, that it can be made to be suitable, beautiful and enjoyable for homes and commercial spaces too. I want that work to bring some form and texture, and to be relevant to their space, their taste and their lives. I want it to have a positive effect, but whether that is calming or inspirational or just brings a little joy and beauty really depends on the person and space in question!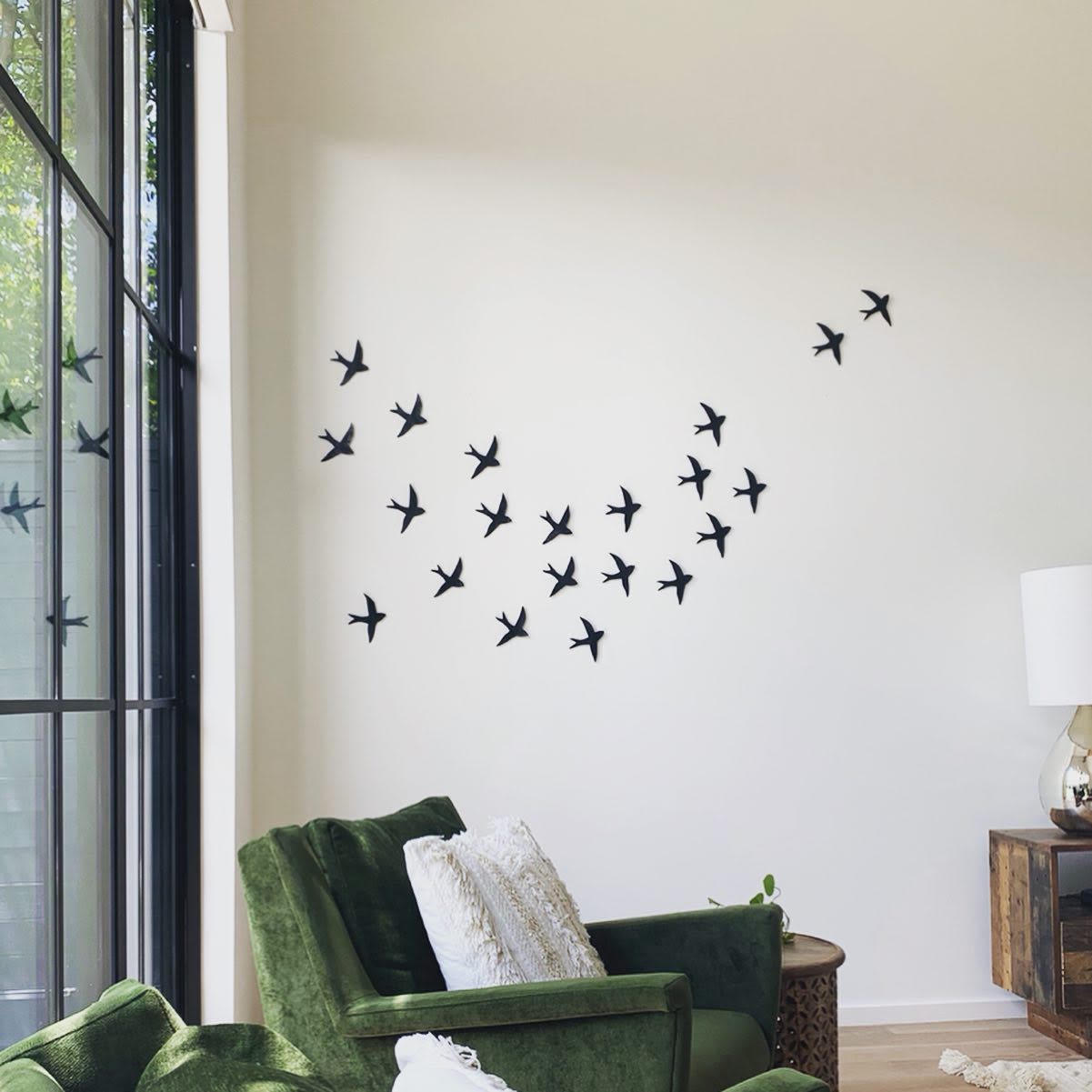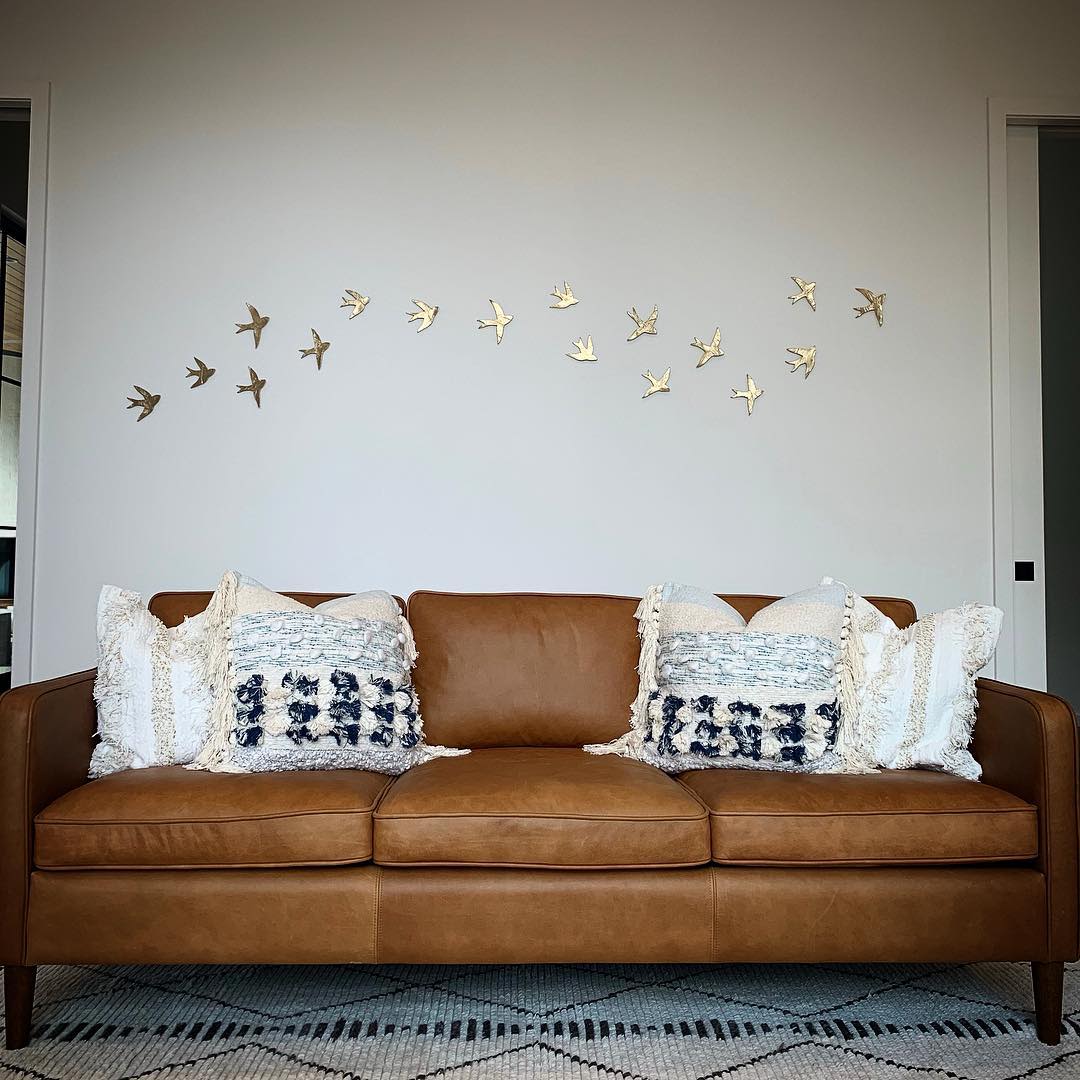 What is your favorite material to work with?
I love all clay, but porcelain is my absolute favourite. I never tire of it. I love the feeling when I pick it up, the smoothness, the possibilities it creates, the versatility. It is full of beautiful contradictions – strong and yet fragile, wet then dry as a bone, first soft and malleable and then once fired it's as hard as stone. It shines on its own, yet quietly compliments other materials. It will shrink, warp and break during firing far more than other clays and some find it difficult to use, but I find it an absolute joy. 
How do your pieces come to life? Tell us one interesting thing about your process?
Every piece I make is carefully hand-crafted, very very slowly dried and then fired super hot until they literally glow and are about to melt. You never know if a piece will make it through the firing, often they can crack or warp and end up in the studio bin, but those that can survive a few thousand degrees for a day or so will cool to reveal ever so slightly translucent, gentle looking porcelain.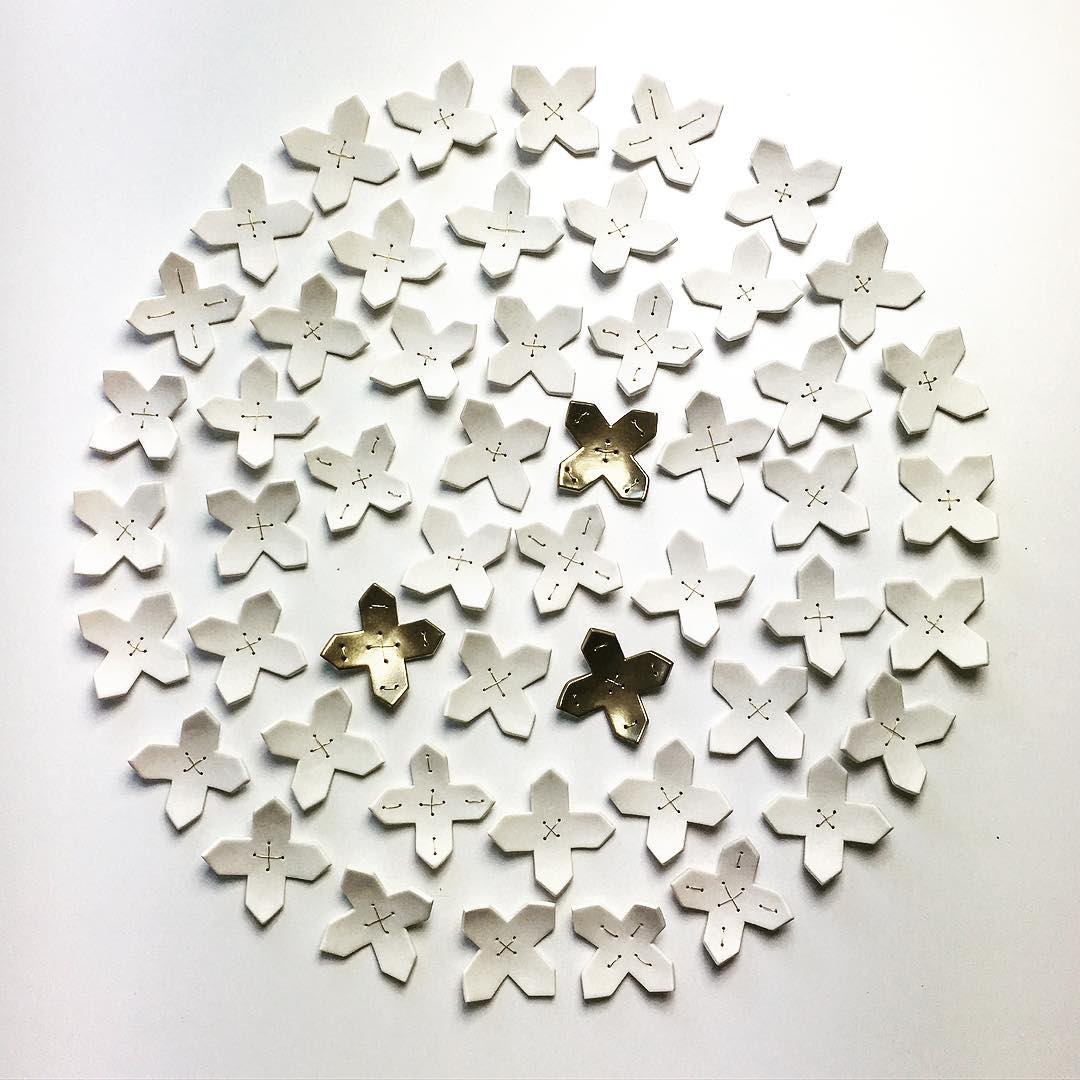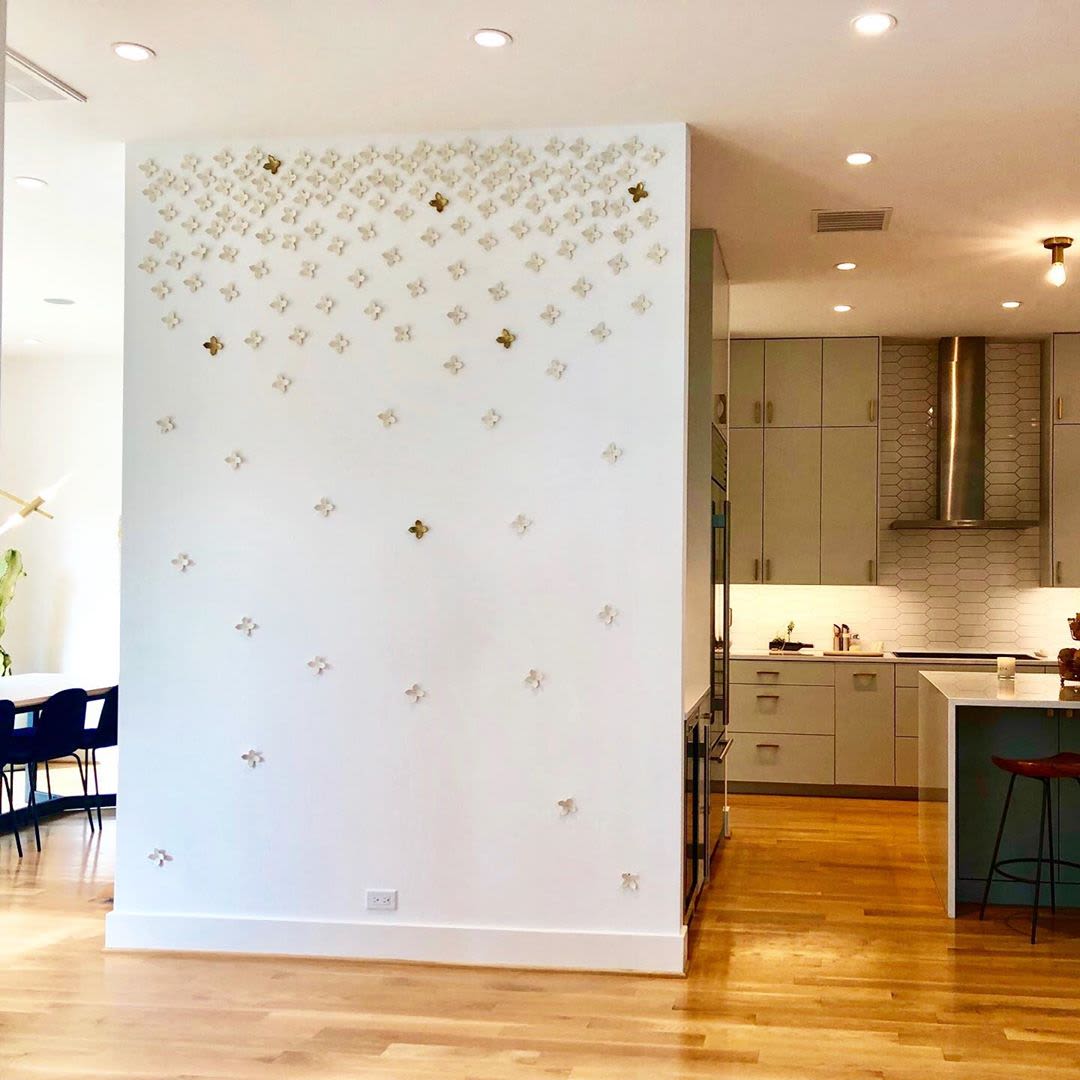 What motivates and inspires you?
There are so many answers to that! Inspiration is everywhere, in nature, in history, in travel, in our human relationships, in life! Ideas evolve and are contemplated slowly for me, they change over time, pulling together various elements, sometimes sitting on a studio shelf in clay sketch form for a year or more. Making work for a specific project, person or space brings something new every time, and stops me from getting cosy in my comfort zone. I love hearing my clients' ideas – the collaboration challenges my practice and creates previously unimagined ideas. 
What makes a space special?
This is a question that I have pondered for many years – before I made artwork, I was an interior designer, and it's a really interesting question, with many answers! For me, a special space is one that really has the ability to alter how I feel, for the better. You know the spaces that I mean – you feel them when you walk in. They have an effect on you. I studied sculpture and I think rooms can be like sculpture in that respect, but sculpture that you live or work in. I love being part of that picture, working with people and their spaces to enhance them, a bit like the way that a person might choose an outfit that really suits them. Enhancing the line of a wall, the height of a space, noticing the features to emphasize and working with it in the best way possible.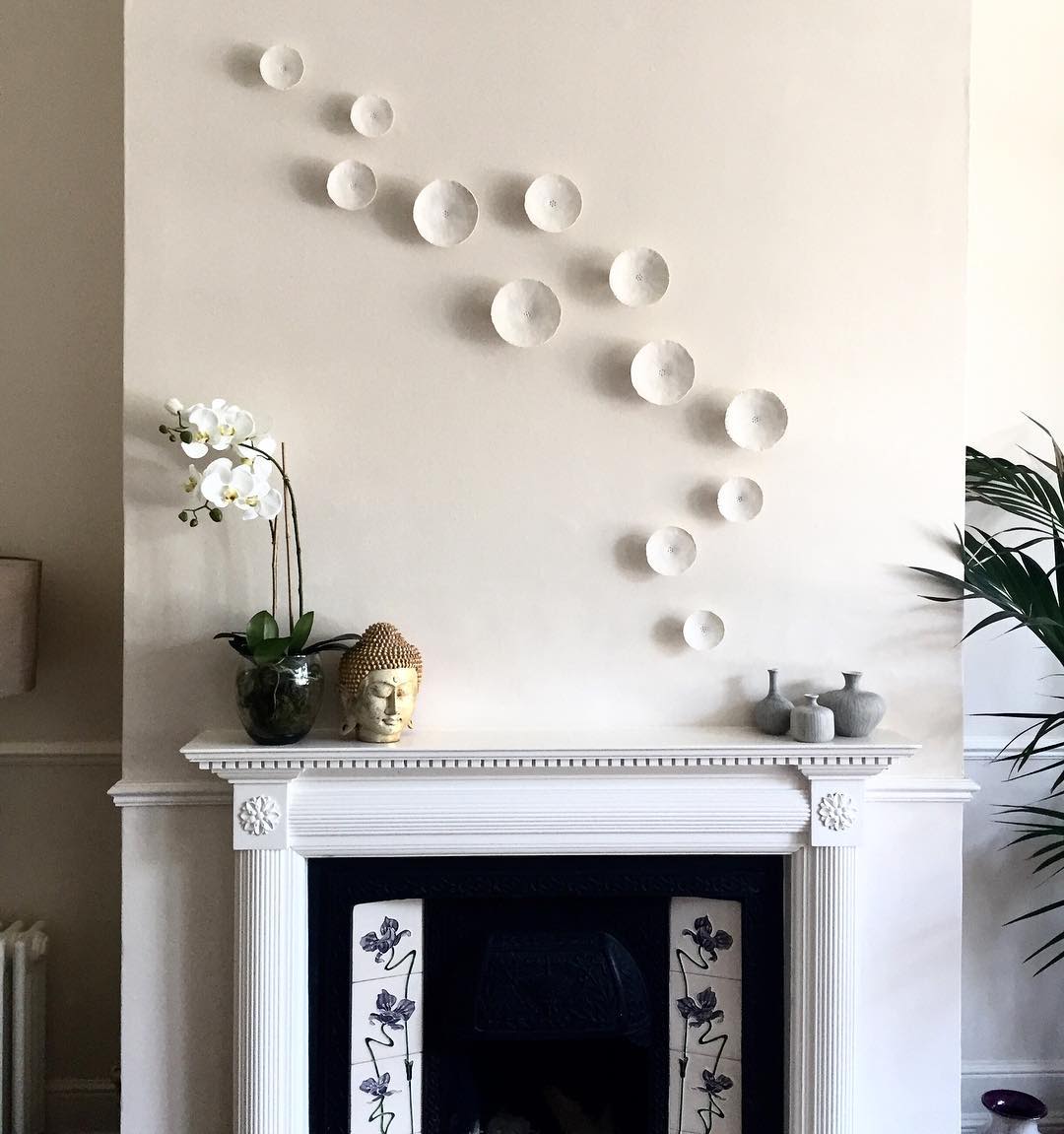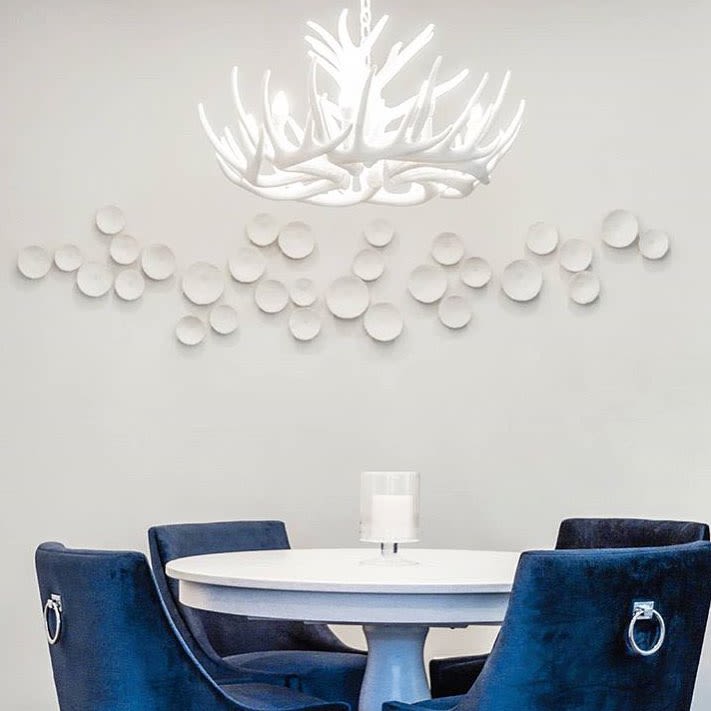 Elizabeth Prince Ceramics hand forms each of her pieces in a unique manner with extreme attention to detail. Explore more from Elizabeth Prince at Wescover.