Melanie Biehle: The Color Science Behind Abstract Painting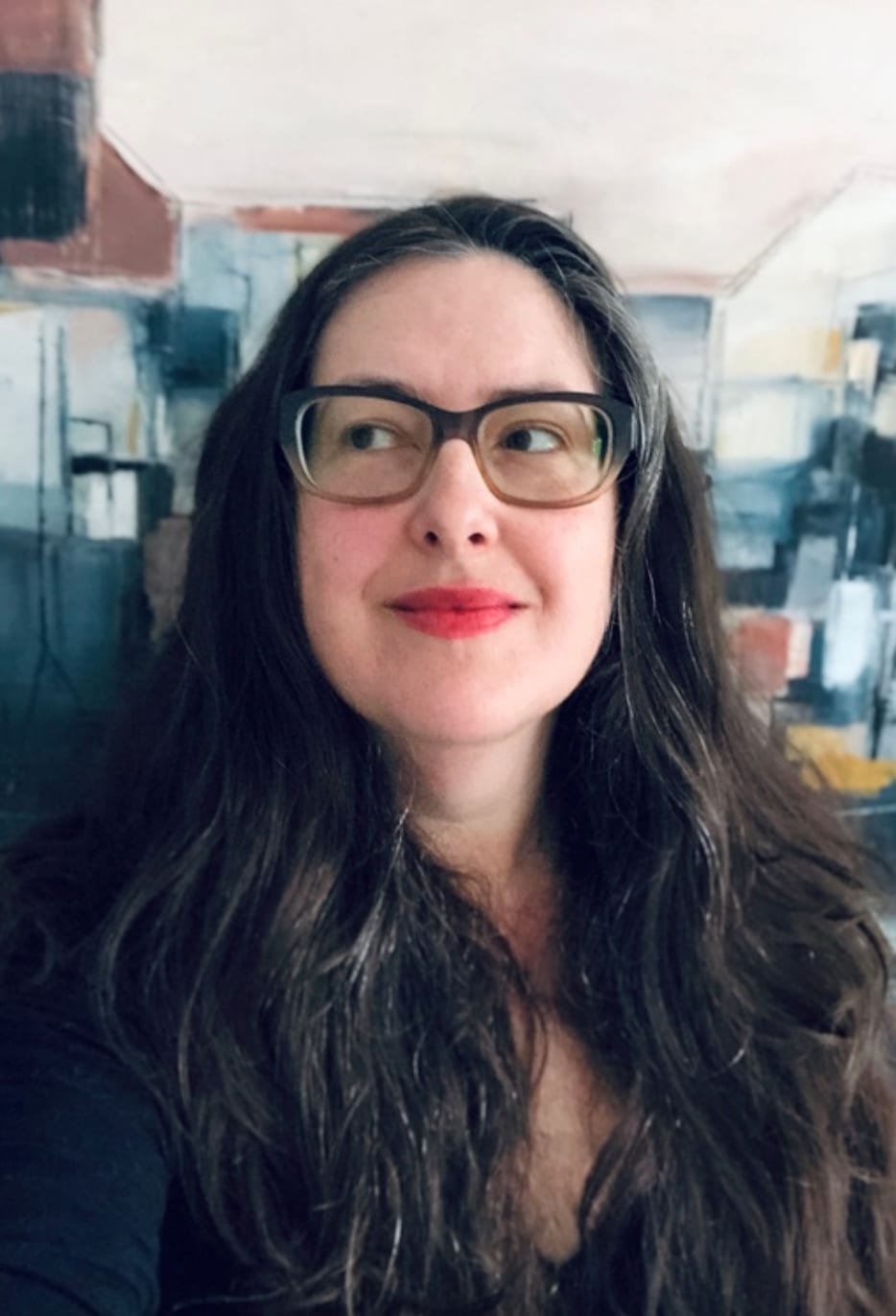 Melanie Biehle creates beautiful abstract art that elicits powerful emotions. Her paintings utilize the theory of color science, which makes them strong and enticing. In this way, her works create a unique visual experience that goes deeper than the canvas. 
Using her degree in Psychology, Melanie is able to convey specific emotions in her paintings. For example, using blue generates feelings of serenity while yellow represents energy and positivity. In addition, to add contrast to her work she juxtaposes soft atmospheres with sharp shapes and lines. This, in combination with misty backgrounds and inconsistent blocks of color, creates multidimensional paintings that elevate the feel of a room. 
In several paintings, shapes and white lines are visible amid a dense fog. This gives them stability and structure. Here, the interplay between fluid backgrounds and stoic geometric shapes offers two opposing energies; of the city and the sea, from which Melanie draws her inspiration.
Other paintings are more pattern based, with small blocks of solid color that give the illusion of texture. These paintings contain both organic and geometric shapes, combining elements like polka dots and linear elements. Overall, the bold color palette and designs create an energizing vibe and engaging paintings that beckon further inspection. 
Explore complex paintings from Melanie Biehle and hear what she had to say about her unique creative process.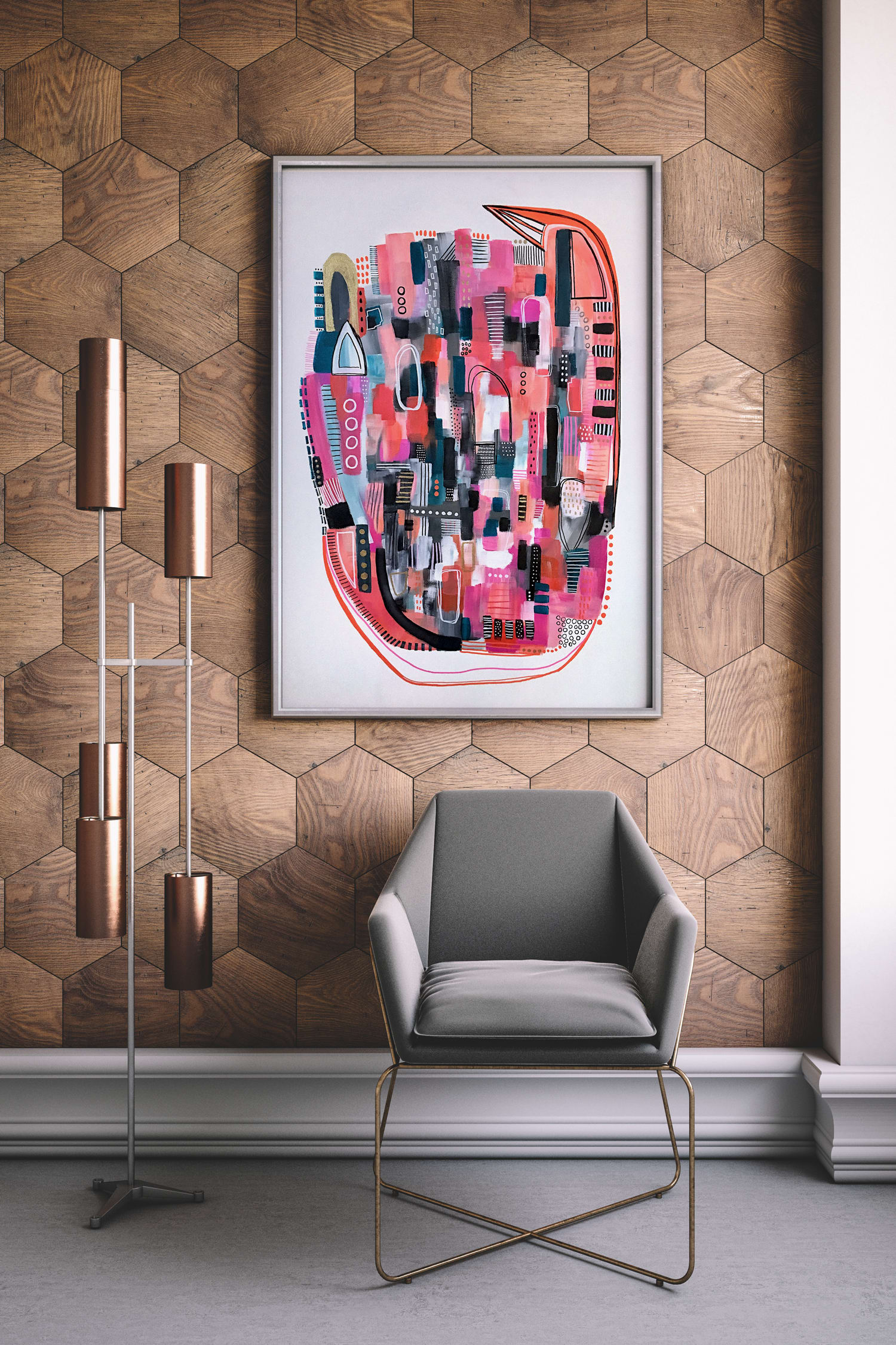 What's unique about your work?
Before I was a painter, I was a writer. I have a graduate degree in psychology. I love to travel. I spend time learning about spirituality, intuition, and astrology. I read poetry. When I approach my paintings I bring all of these interests and experiences into the studio with me. A color palette, an emotion, a sense of place – all come from how I experience the world around me.
What do you want people to do or feel when they encounter your creations?
I want them to feel connected to the work. Ultimately, my abstract paintings are emotion. Each one is uniquely created to bring a particular type of energy to the spaces they occupy. Seaside color palettes can relax and calm; bold and bright abstract cityscapes can enliven and energize. Everyone can have their own unique experience with the paintings.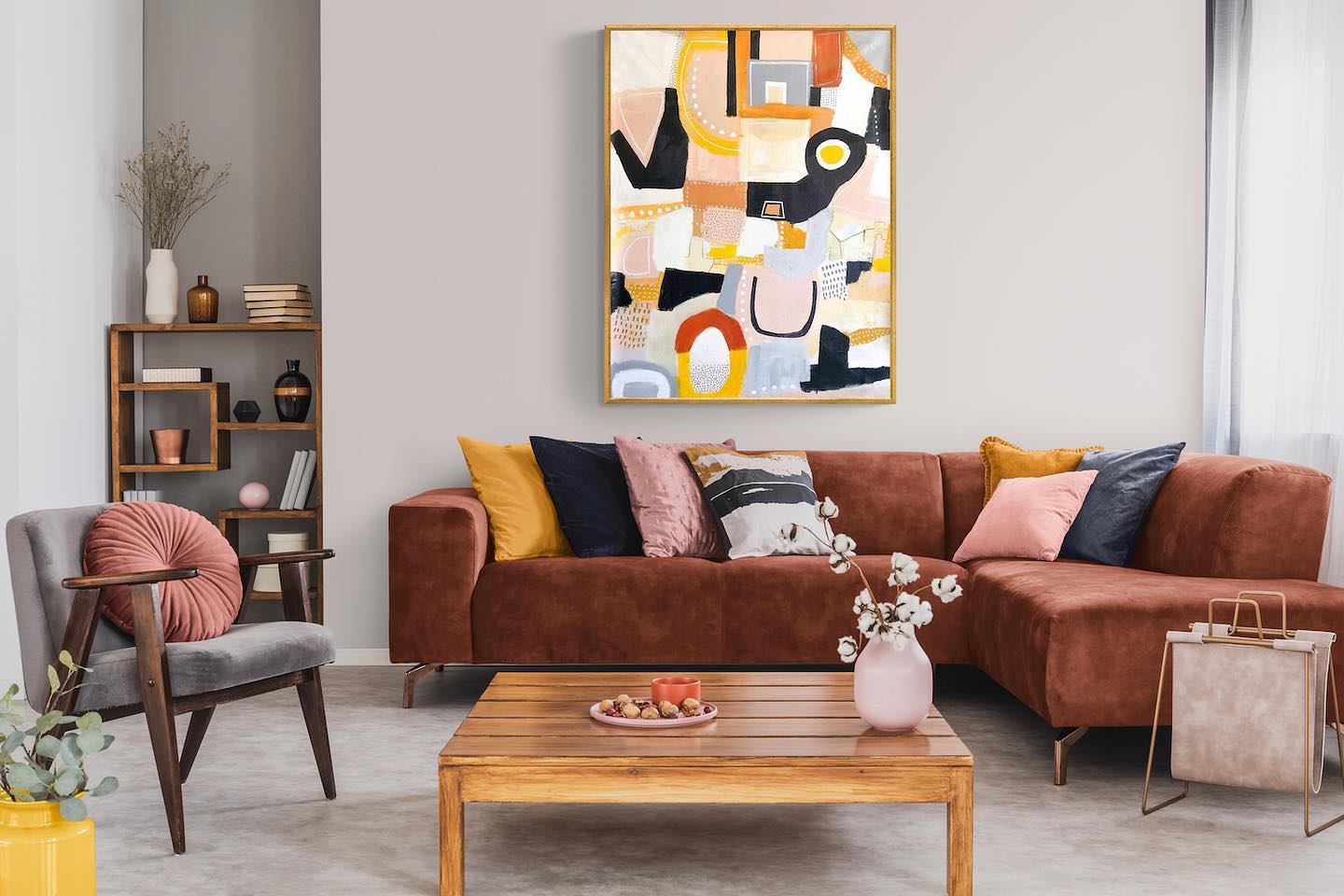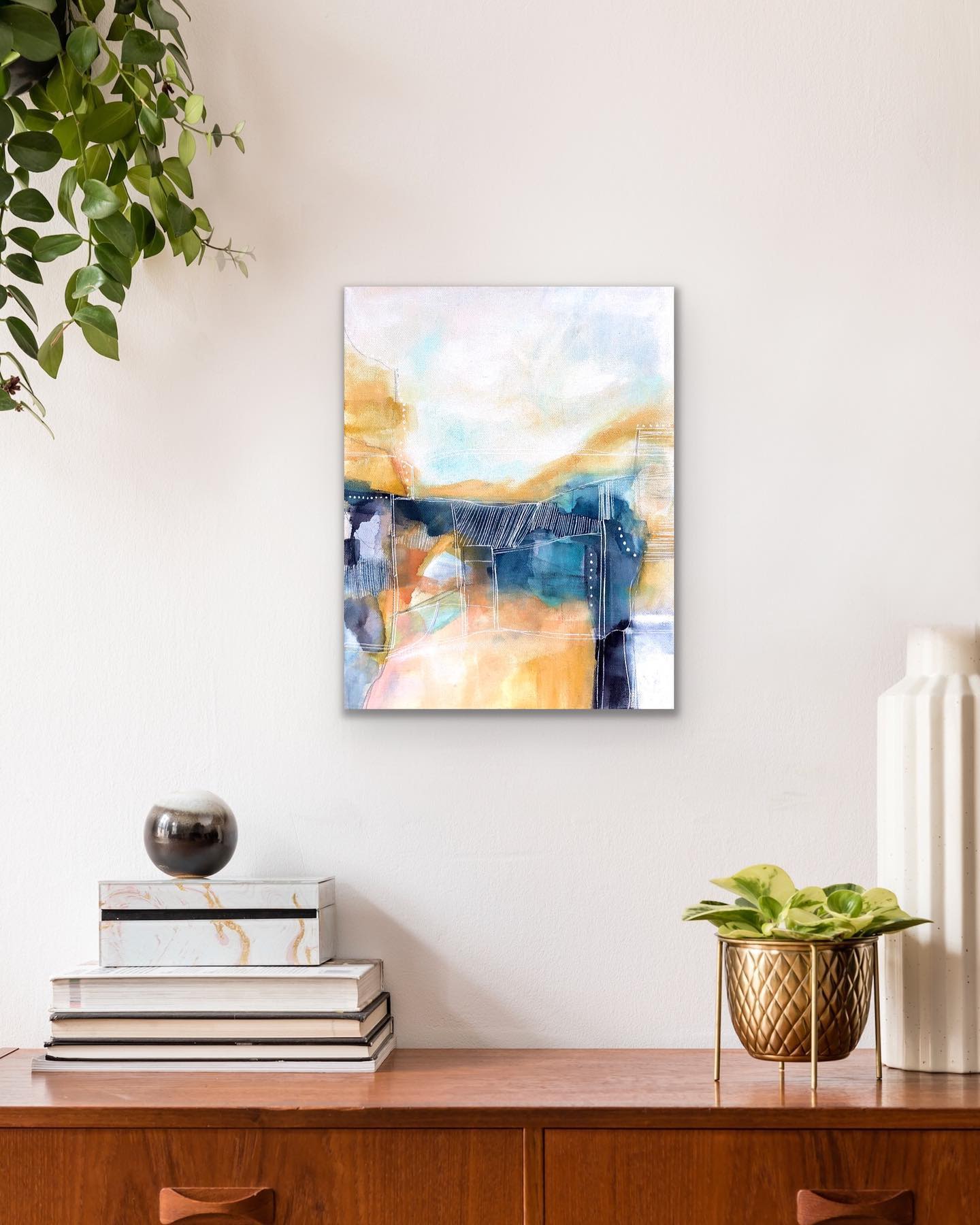 What is your favorite material to work with?
This is like asking me to choose a favorite color! I really enjoy all types of materials. When I'm painting on canvas or wood panel I tend to alternate between oils and acrylics. I find that you have to have a little more patience with oils, and I don't always want to wait for them to dry! I also like using pastels, charcoal, pencil, and oils to add details to acrylic paintings. I like experimenting with different acrylic mediums too. I love the textures you can get with sand or molding paste!
How do your pieces come to life? Tell us one interesting thing about your process?
I find that the best thing I can do while I'm painting is to stay out of my own way. If I get too caught up in thinking or trying to force something to work on the canvas, it never flows. For me, trusting my intuition leads to stronger work.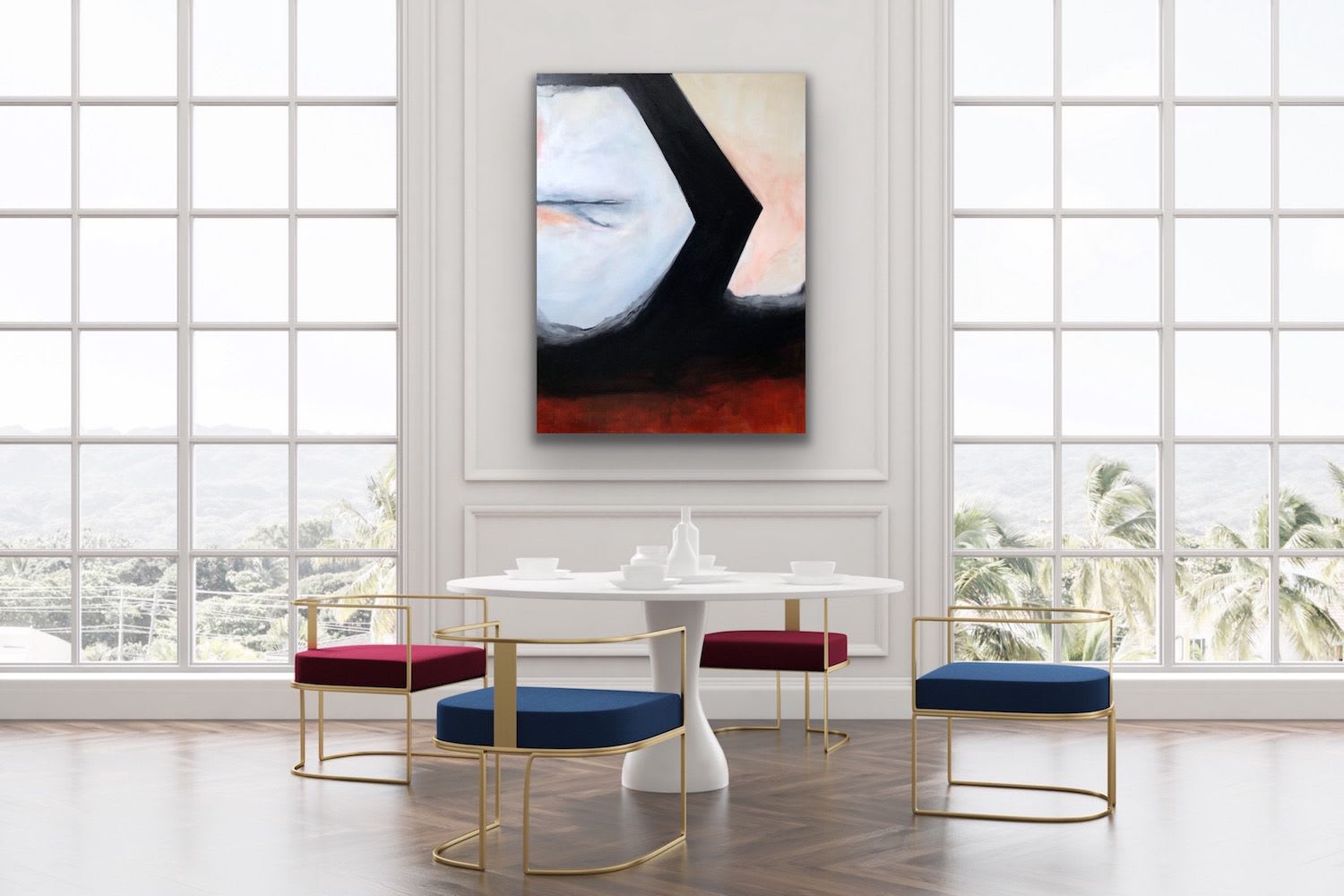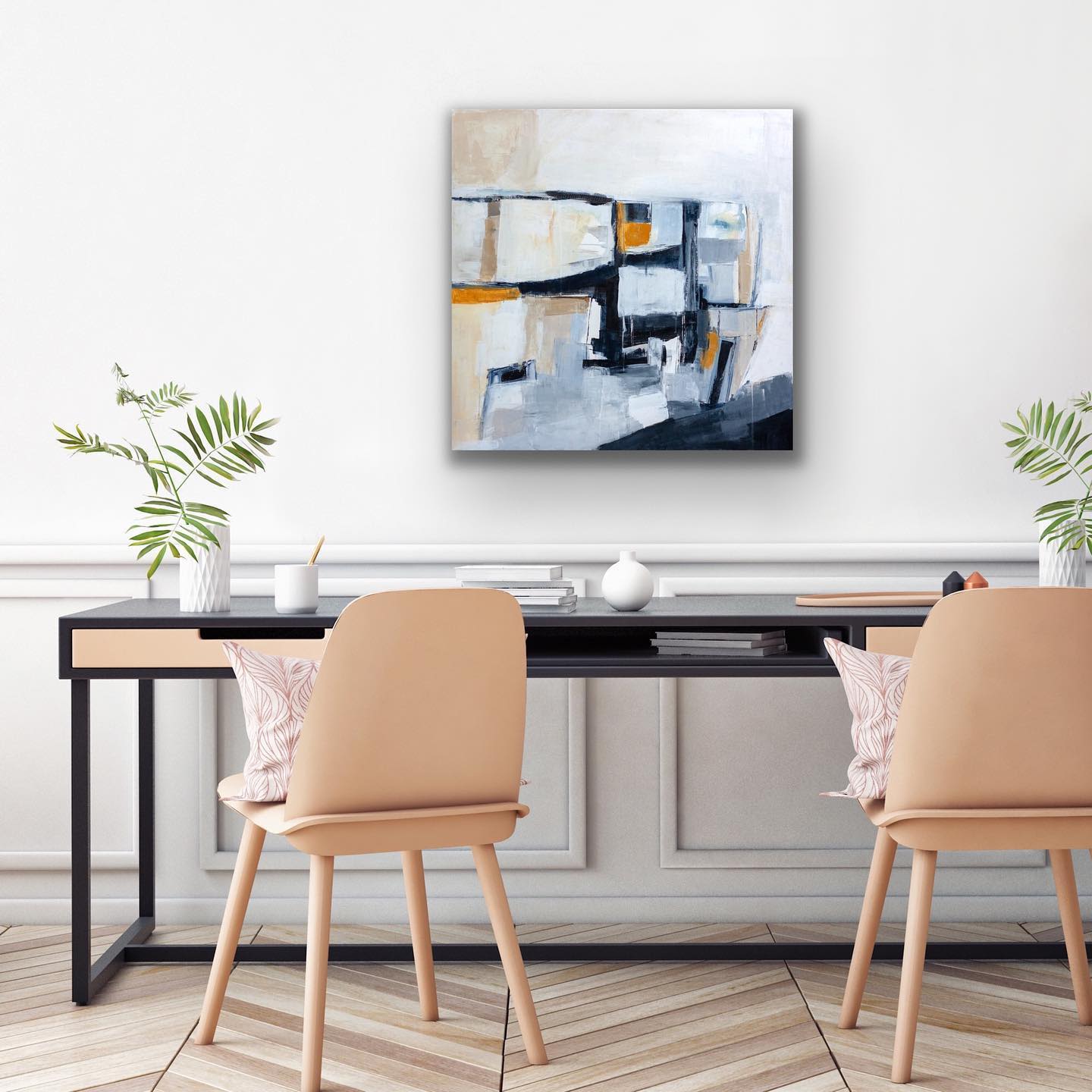 What funny moments, unexpected surprises, or obstacles have you encountered?
I think I experienced all of these when I decided to accept an eight-piece hotel commission when my "studio" was also my family's living room, dining area, office, laundry room, and kitchen. I was working on multiple paintings that were up to 5×8 feet in that tiny space! I still have a home studio, which I love, but it's an entirely separate room now. 
What motivates and inspires you?
The opposing energy of the city and the sea.
What makes a space special?
A space is special when there's an element of "you" in it – whether it's personal mementos or custom created artwork. I love working one-on-one with individual art collectors to help bring their ideas and vision to life through custom painting collaborations.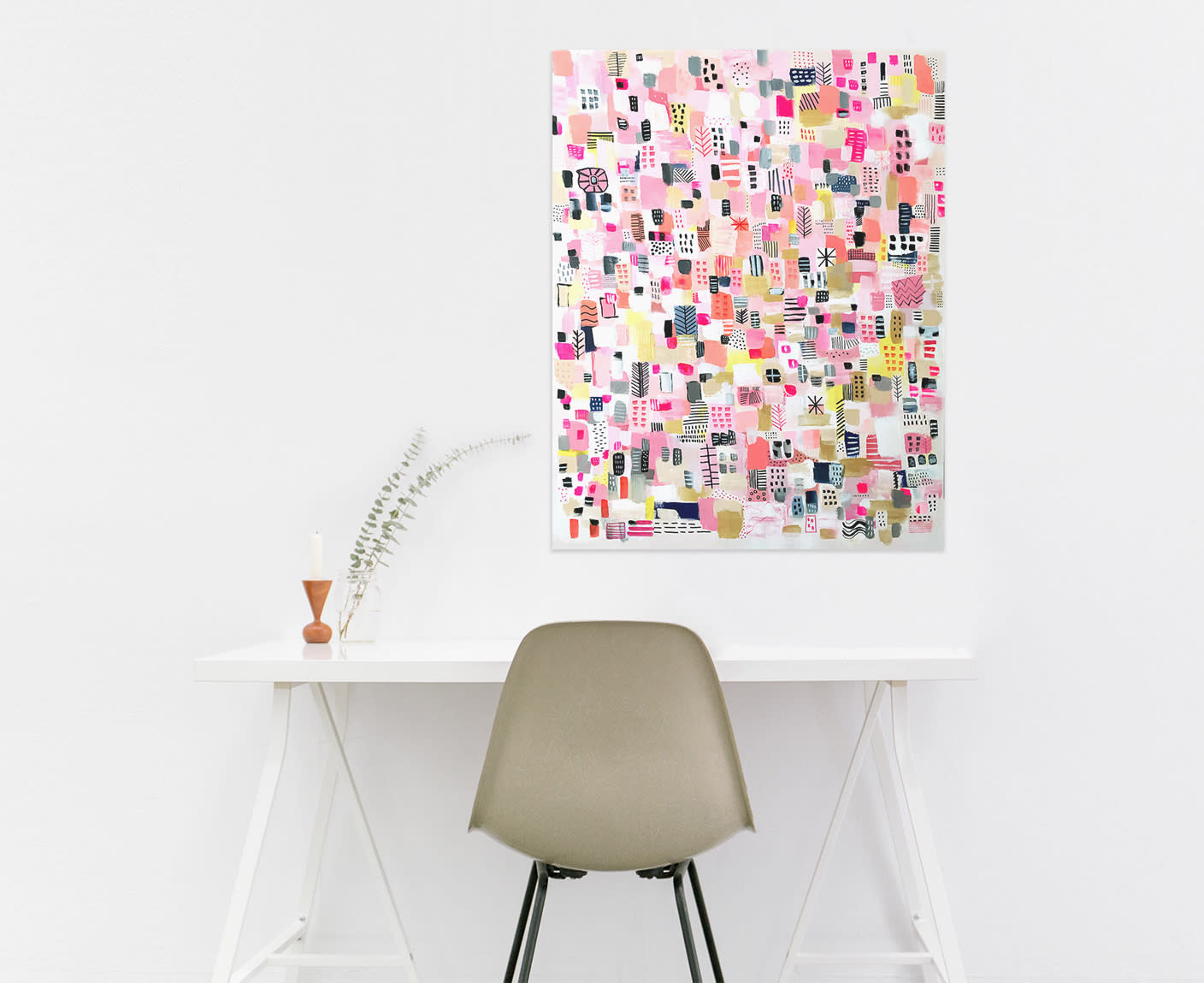 Melanie Biehle's work offers an abstract representation of the dialogue between the city and the sea. In this way, intricate patterns and contrasting colors create an atmosphere of intrigue that we can't look away from.