Creator Spotlight: Ovature Studios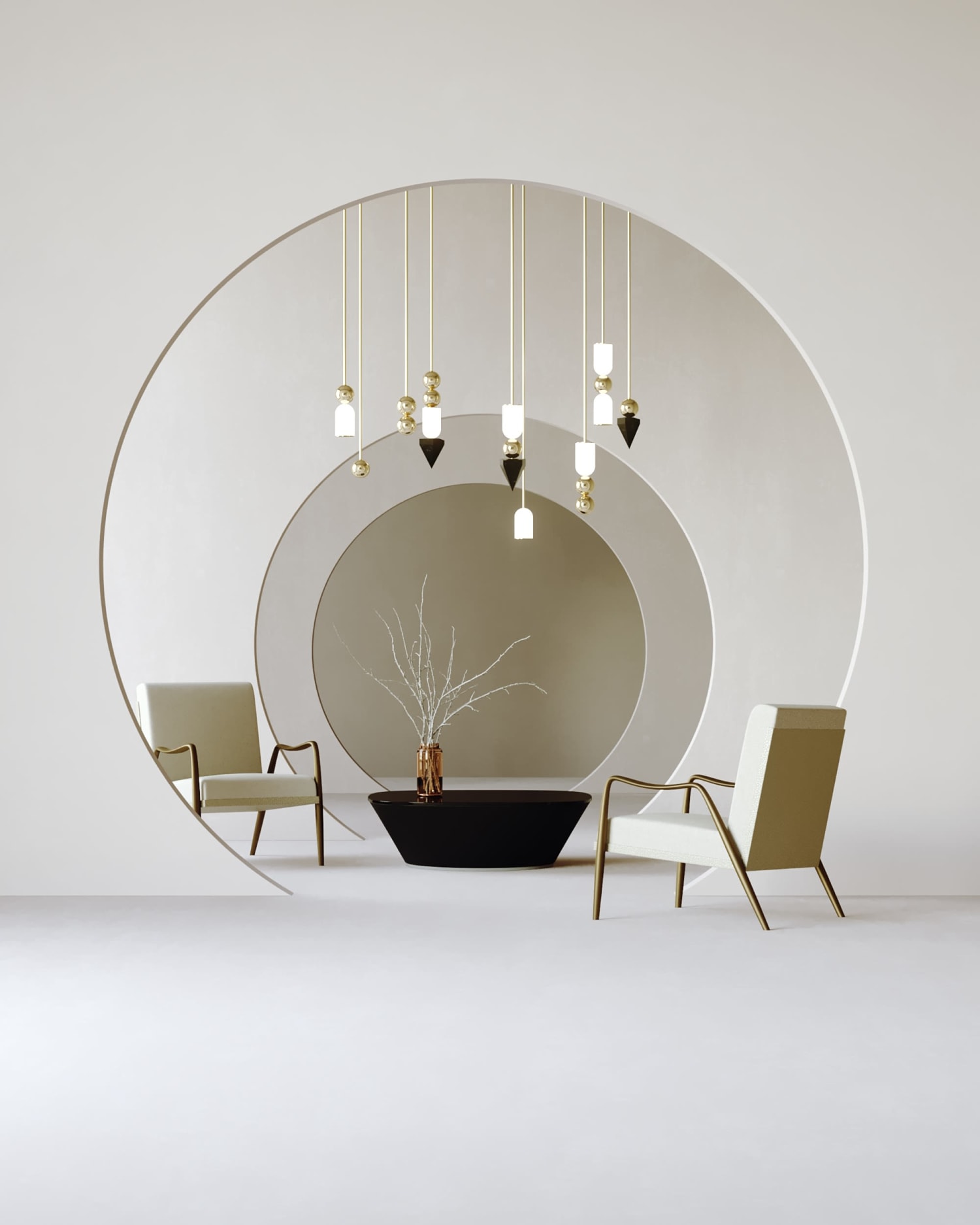 Laur Pendant/Chandelier by Ovature Studios at a Private Home in Antwerp
Matthew Holleman of Ovature Studios is inspired first and foremost by nature. Intrigued by organic forms, patterns, and repetitions, he incorporates the natural world into his designs. He works with rich materials like brass and bronze which produces metal light fixtures that bring an unexpected warmth to spaces. With careful craftsmanship at the forefront, he emphasizes luxury that transcends the product; which he believes begins with the process. This results in intricate and uncommon style lighting that also allows for complete customization and full artistic expression. He draws on Swedish art practice and New York creative agency, creating a hybrid lighting studio. Each piece is handmade and individually assembled in their workshop to create "poetic compositions." Hear about their creative process and the inspiration that lays behind these contemporary lighting designs.
Name: Matthew Holleman
Hometown: Wellington, New Zealand
Current City: Gothenburg, Sweden
Creates: Chandeliers, lamps, lighting
First source of inspiration/style was: My parents classical music collection. While listening as a child I would close my eyes and envisage/invent the scenes and stories playing out, usually revolving around nature. I still try to capture, visualize and design emotive objects.
Works as: A small shop (1-10 employees)
The coolest thing about my process is…
The tactile nature of translating sketches into pieces
I started my creative business in order to…
Spread a little more beauty and find joy in the people and process along the way.
Original art/designs are important because…
The unique thing that any one of us can contribute to the world is our expression, perspective and articulation. 
If I were an art or design movement I would be…
Something organic I guess. 
The tools I would bring to a desert island would be…
A chisel, an obelisk and Bach.
My favorite Creator on Wescover is…
Barbara Cooper, I love the scale of her work and circular philosophy of design.