Creator Spotlight: Fog & Fury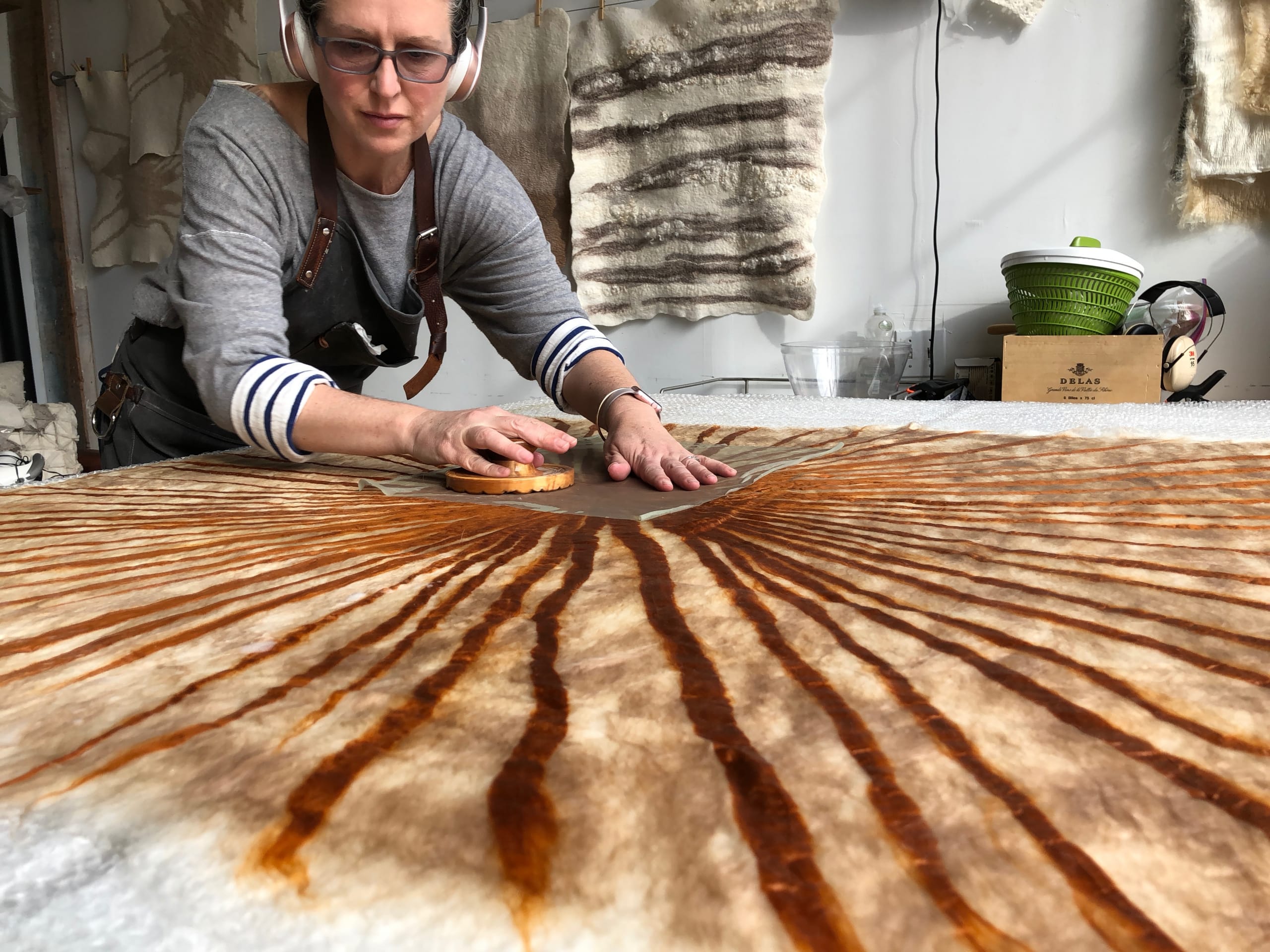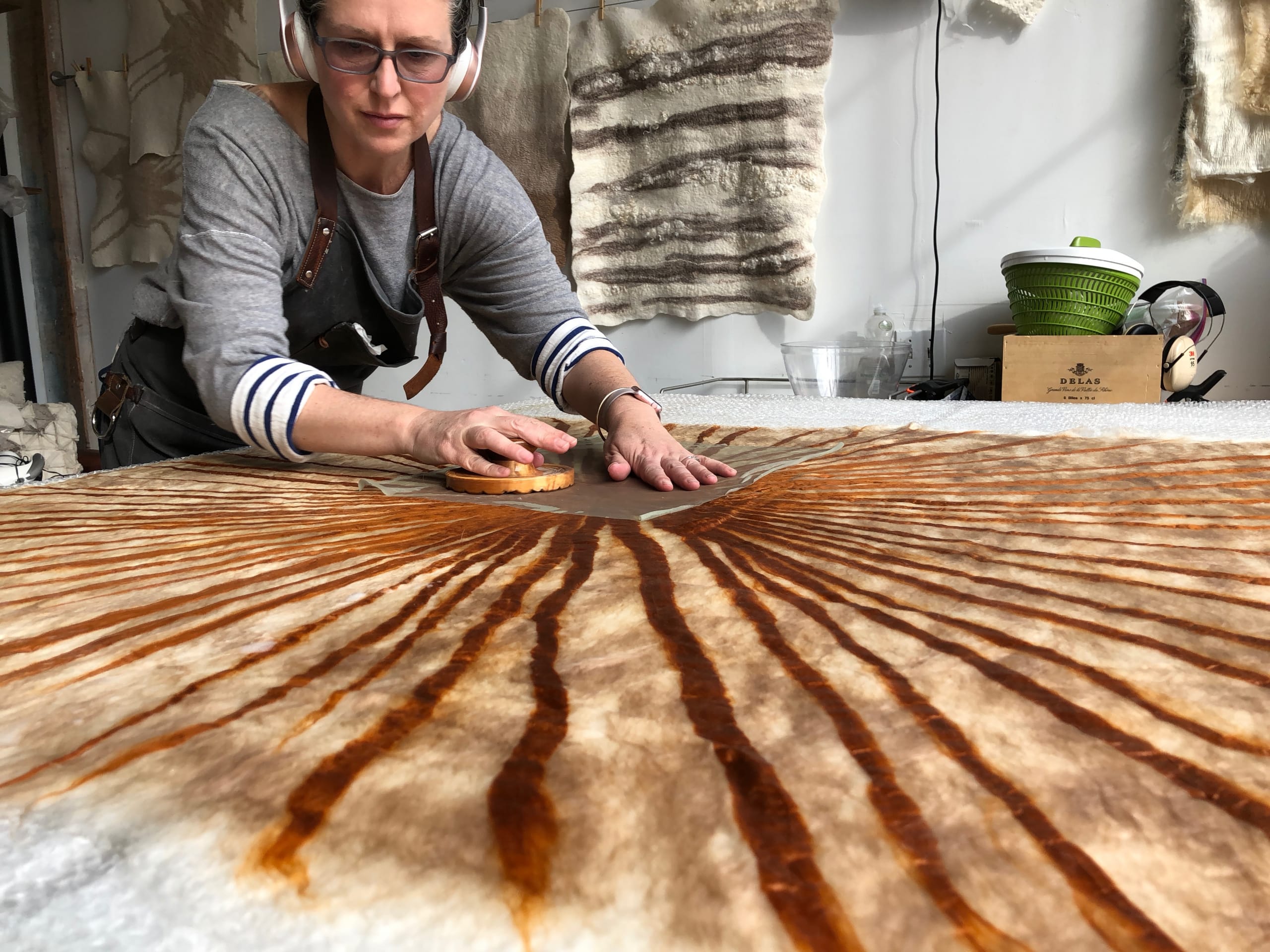 Both ancient and modern, Fog & Fury uses traditional Mongolian felting techniques to produce luxe yet durable goods with organic materials and hearty textures. Kelly Colombano, a native of the Bay area, came into felting from a graphic design and tapestry weaving background. When she discovered the unique material, she fell in love with the practice and history. All of her wool felt is custom made to order for a variety of purposes, retaining its natural beauty. Hear what Kelly has to say about her process.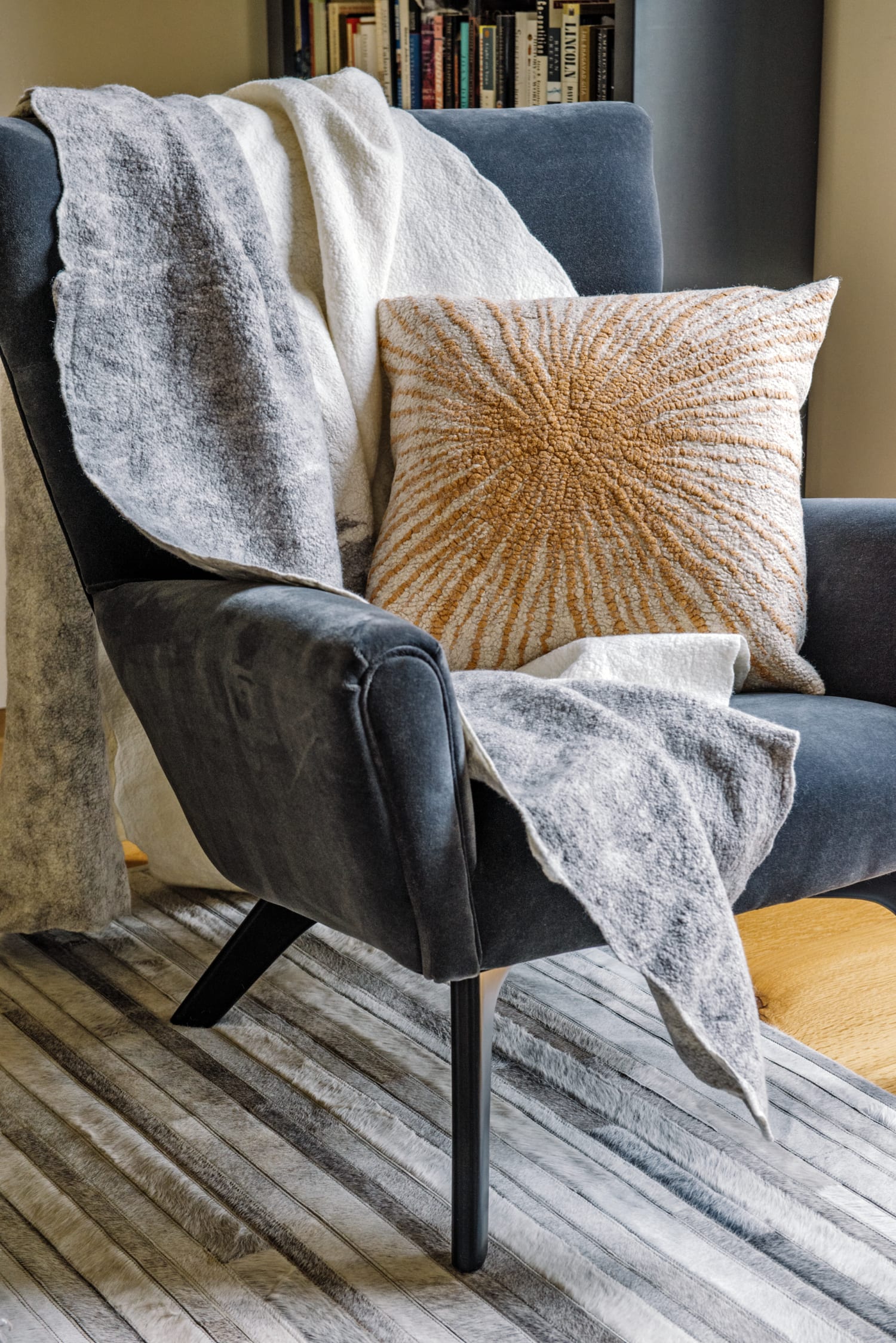 What's unique about your work?
All Fog & Fury pieces are custom, handmade one at a time, by me in my San Francisco studio. They are made with the finest all natural, unspun and undyed wool, yak, camel, silk, linen and flax and use only warm water, a tiny bit of soap, and lots of rubbing muscle to make the fibers felt.
What do you want people to do or feel when they encounter your creations?
I hope people feel a sense of warmth and comfort combined with luxurious materiality and sophisticated design.
What is your favorite material to work with?
Wool and silk are the two primary raw fibers I work with. I also love to combine and create custom blends with exotic fibers like yak, camel, alpaca, cashmere, and mohair.
How do your pieces come to life? Tell us one interesting thing about your creative process?
I often begin wanting to explore a certain fiber, for example camel down, and seeing what other fibers I can combine with it like a certain wool breed, a silk roving, or a plant fiber to create new results in texture and color. To make felt, animal fibers need to connect, tangle, and migrate with each other to create a permanent bond. Blending fibers is similar to mixing paints together to create new hues. I love trying new combinations and tweaking fiber recipes and that pursuit can be a starting place too.
What funny moments, unexpected surprises, or obstacles have you encountered?
I love seeing how interior designers use the material beyond pillows and blankets, some have done beautiful things with it on upholstery, wall covering / hangings, draped across benches and more.
What motivates and inspires you?
I'm chasing beauty in surface design combined with pushing the materials boundaries. I'm always wondering what else can this fiber do and in what ways can it be transformed?
What makes a space special?
I think spaces filled with art and objects which are handmade by artists and craft masters make a space special because you can feel their intention, their time, and their soul emanating.