Creator Spotlight: Claire Desjardins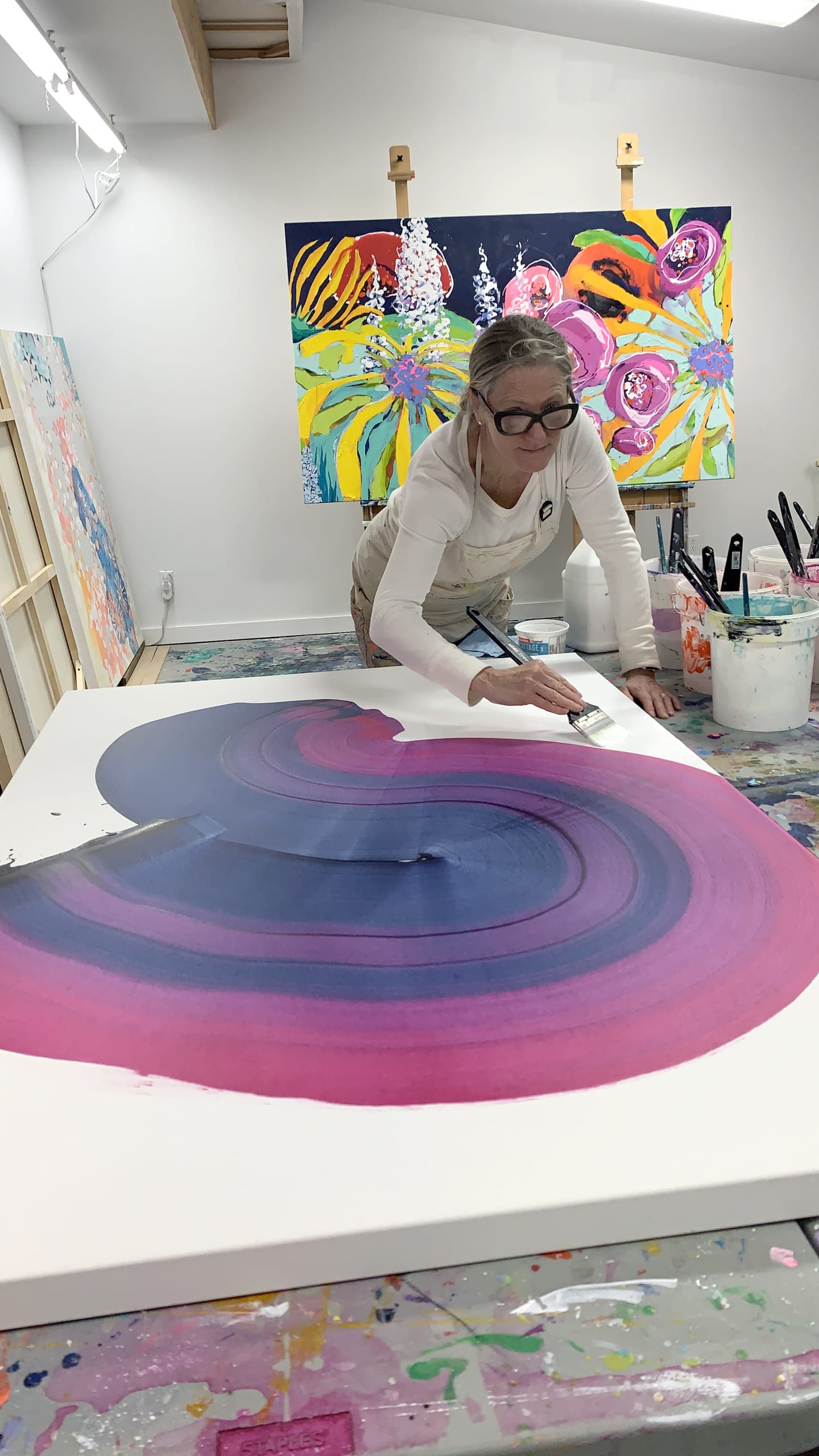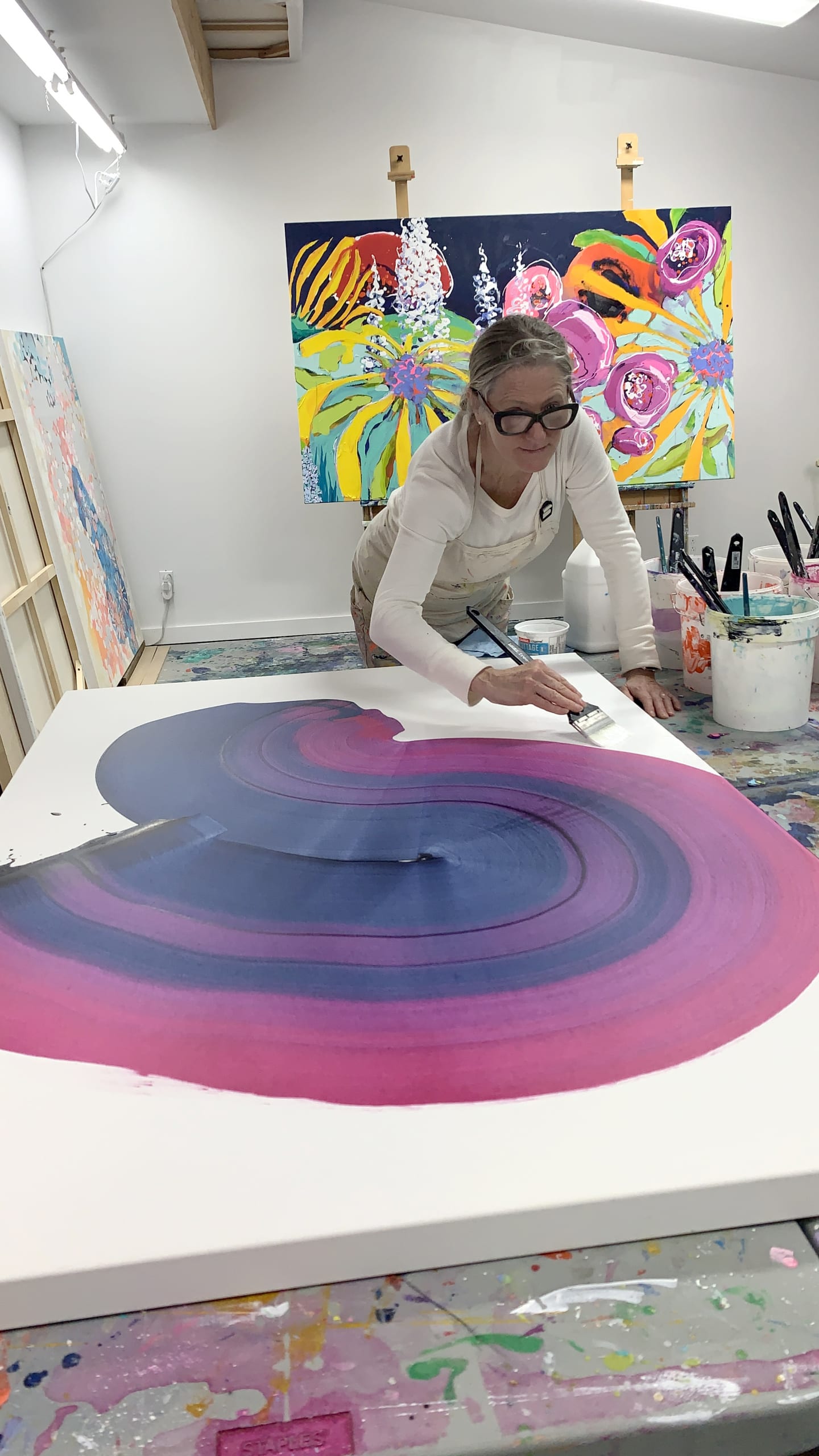 Claire Desjardins is an acclaimed abstract painter who began as a graphic designer before moving away from marketing to pursue painting. In addition to teaching painting classes, Claire routinely shows her work in Canada and North America, and has collaborated with Anthropologie and Microsoft. For Claire, when an idea comes to mind, she acts immediately to encourage a steady creative flow. She prefers her compositions to be less perfect and more wild, and she garners most of her inspiration from the nature surrounding her quaint studio just an hour north of Montreal. She applies her creativity to her garden as well, which she equates to a canvas. She loves to make people happy, which she describes as one of the greatest rewards of her practice. Hear what Claire had to say about her process.
My first source of inspiration/style was…
The abstract expressionist movement.
The coolest thing about my process is…
The freedom that it allows me…I don't worry about making mistakes.
I started my creative business in order to…
To create moments of joy.
Original art/designs are important because…
They allow people to imagine life outside of their immediate surroundings, and to dream.
If I were an art or design movement I would be…
Contemporary abstract.
If I could only bring one tool to a desert island it would be…
If I was marooned on a desert island, I would bring a vast quantity of art supplies, so that I could paint and draw my days away.
My favorite Creator on Wescover is…
I'm coveting the Milo Sofa by Marie Burgos Design and Collection.
I'm a part of Wescover because…
It's an exciting community with many beautiful things to discover, and I hope that others will also discover my art here!