HGTV's Brian McCourt on the Importance of Heirloom-Quality Furniture and Design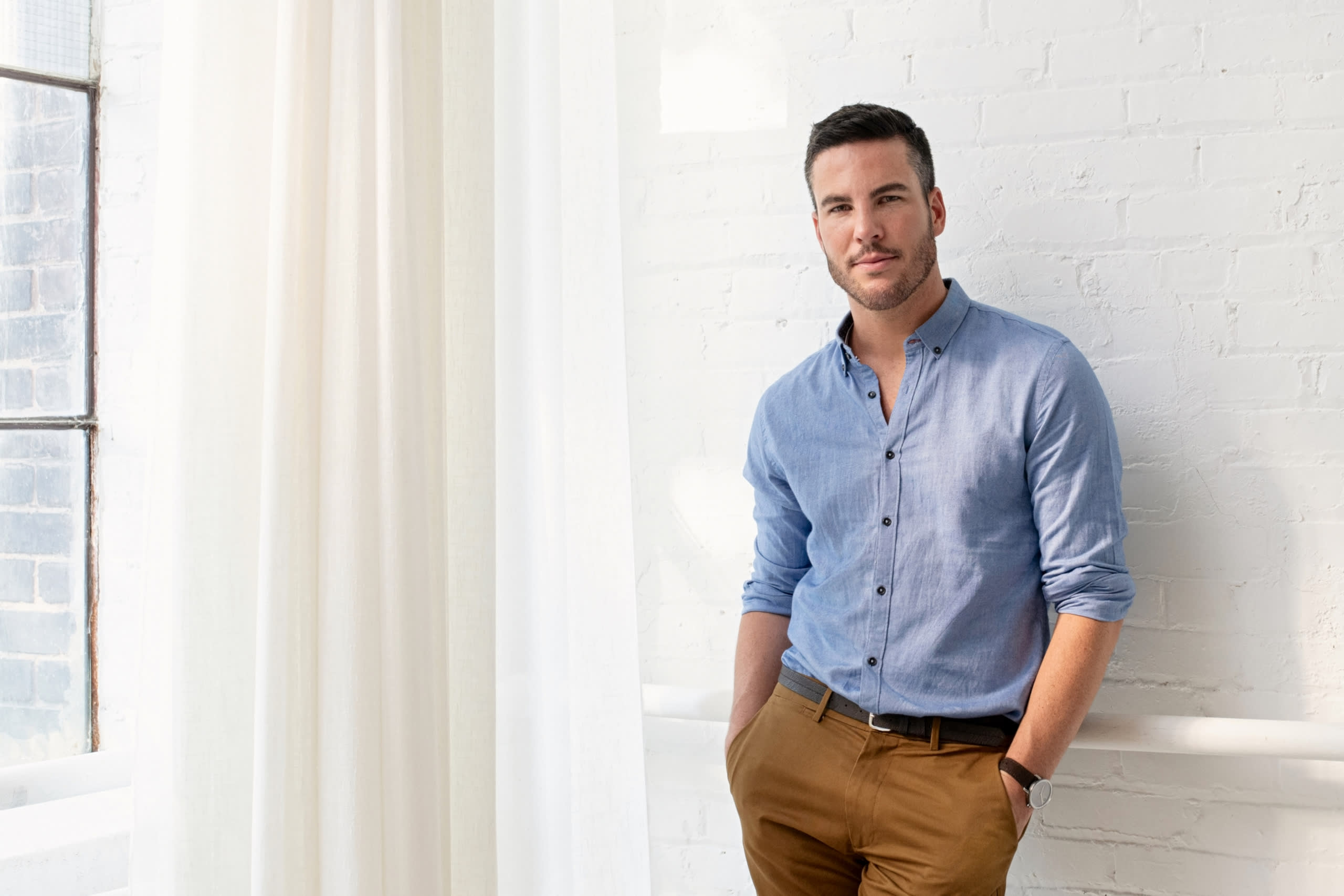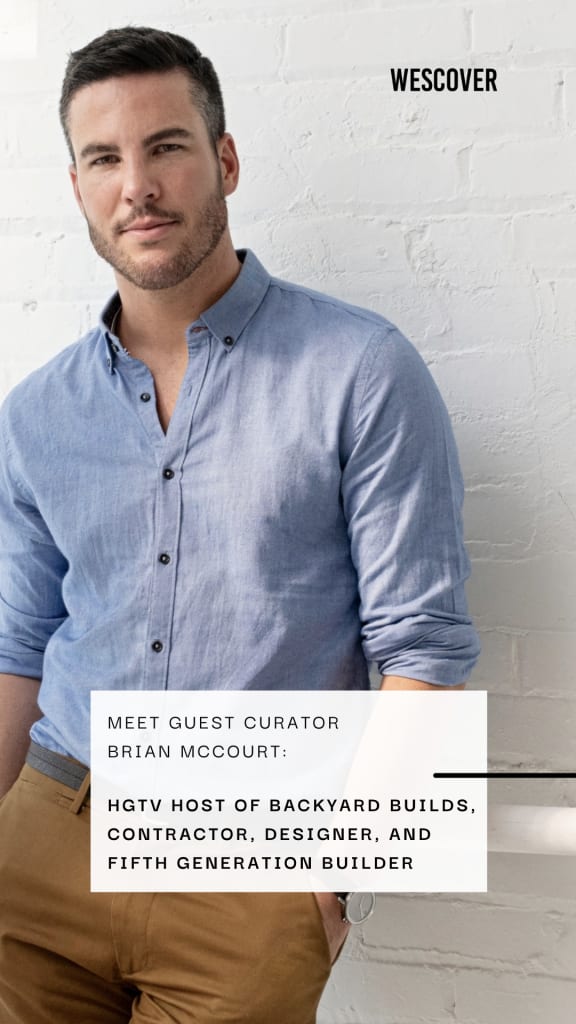 Meet Brian McCourt: HGTV host, design expert, and contractor. In the age of fast fashion and disposable home décor, we are thrilled to meet industry pros who share our vision. our common philosophy of buying and selling products that matter, "We live in an era of cardboard furniture, temporary finishes and items so mass produced, that they stand without value. I believe that we used to do it better – that furniture should be made by people and that we should invest in pieces that are special and worth keeping." says Brian.
Brian is a fifth generation builder and, growing up, his home was full of family heirlooms. From a well worn hutch to an imperfectly curved display cabinet, some pieces have been in his family for over a century. Sitting around his grandparent's dinner table, Brian envisions generations of relatives who have gathered there before him to share a meal and conversation. For Brian, and us, this is the kind of significance that a well-made piece of furniture can aspire to hold. He says "The more projects I do, the more I understand the significance of quality made pieces that mean something, pieces that are not so easy to throw away and pieces that have the ability to connect family in generations past and generations to come."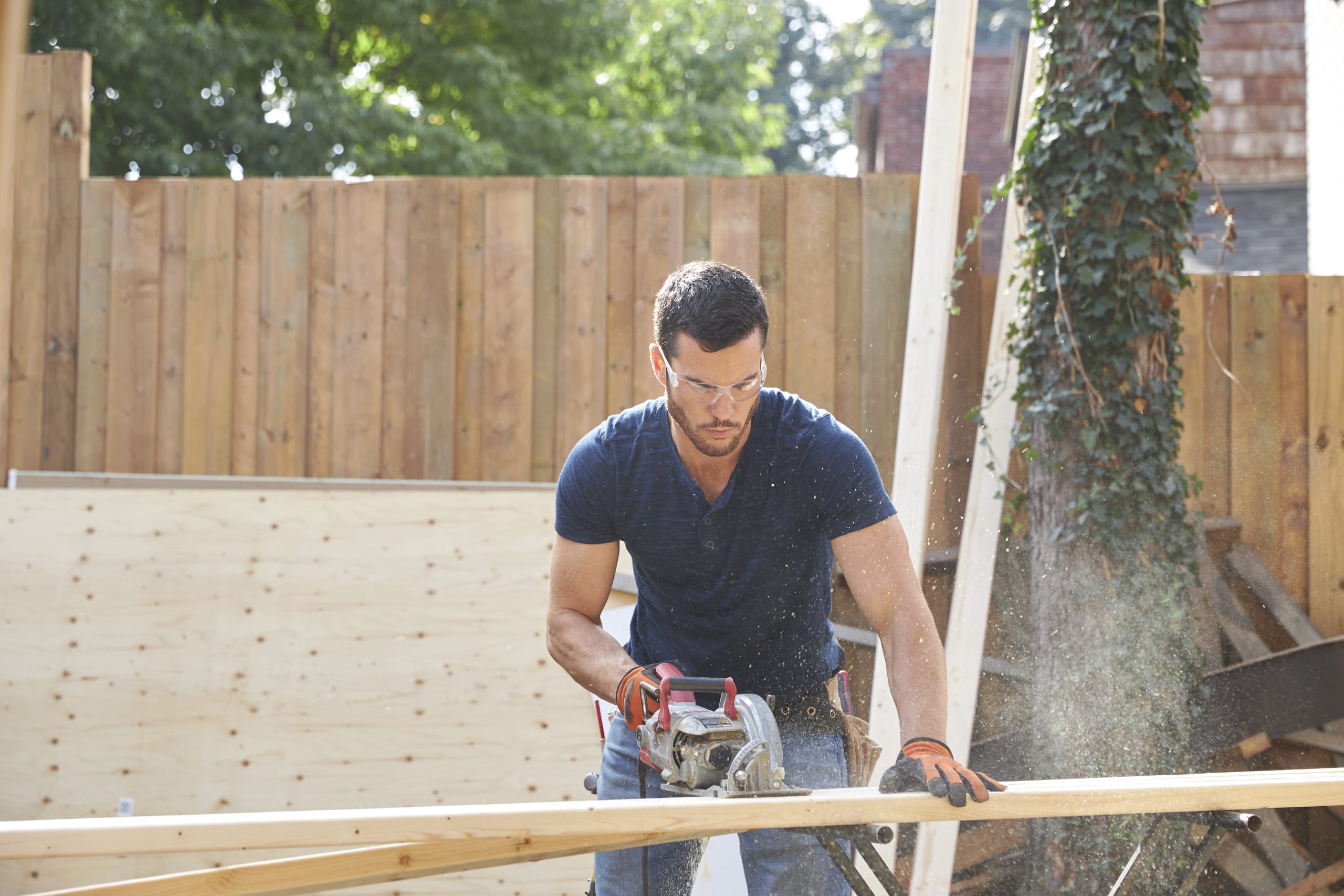 Today, Brian McCourt is a true guide for the design-curious. In his HGTV show Backyard Builds (co-hosted with the amazing Sarah Keensleyside), he shows us eco-friendly design practices and how we can incorporate them into our own projects. Through his independent business, Brian McCourt Design Build, he renovates client's homes sustainably and sources non-disposable pieces from independent Creators.
Brian is known as an "optimist junkie" and we see this approach in so much of his work. He is the change he wants to see in design— and he's an active role model for those of us who want to be a part of a movement towards made-to-last art and design.
Why do you shop unique? – Q&A
How often do your clients request something unique or custom? When you can't make it yourself, how do you find someone who does? What do they typically ask for and what are their criteria/priorities for bigger budget items or focal pieces?
It's rare that a client asks for a custom piece because there is a common misconception that custom equals costly. In fact, there are times when we commission a custom piece because it is actually less expensive than stock items. We suggest custom pieces on almost every project because we want to create unique, tailored homes not just showrooms or generic e-commerce spaces. The most beautiful spaces are layered with textures, patterns, sentiment and meaning. If you have a reason for hanging something on your wall, it never goes out of style.
As a professional designer, you play the role of visionary, curator, and project manager. What aspects make it challenging to find unique art/designs? What's good and bad about the process of working with Creators on custom pieces and making them yourself?
There is a level of experimentation that goes hand in hand with the production of custom pieces. The challenge is that sometimes you have an idea in your head but it doesn't come out exactly how you pictured. It can be better in a lot of cases but it can also be worse. That's part of the beauty of being an artist; you can't have too tight of a grip on things or you'll miss opportunities for a piece to evolve. I think the biggest drawback to custom items would be the longer lead times. For the right item, it is well worth the wait.
Not everything in a space has to be designer, but we all hope to have at least a few special pieces. What unique or custom elements of art/design do you think are worth buying?
I'm a sucker for gorgeous wall art. I feel like it's an opportunity to personalize your home and set it apart from any other. And there is really no other purpose for wall décor than to look great and make you feel something so it's area you can have fun with, take risks with and move with.
Does buying unique make a positive global impact? How do interior designers play a role?
Interior designers play a huge role in what materials, finishes and pieces are used in a space and, because of that, we have the opportunity to improve on the global impact of our projects. Buying local (or even just from our own continent) can infuse originality, quality and earth positive design into our curations. This is something we are passionate about at Brian McCourt Design Build. Our library continues to grow with ethically produced materials, eco friendly selections and sustainable options.
Where do you buy Creator-Made? – Curated Collection
We're so happy Brian is using Wescover and supporting our Creators! Brian certainly knows what to look for in an object that's made to become an heirloom. We're talking pieces that will be passed down for generations so that one day they hold as much meaning as the lives that transpire around them. We're excited to reveal his favorite items on Wescover…