Creator Spotlight: Zuahaza by Tatiana
With a creative lab in Bogotá and a production studio in Charalá, Colombian textile expert Tatiana Ordoñez leads Zuahaza by embracing sisterhood. With a diverse team of women by her side, she creates textile products that deeply reflect Colombia's ancestral traditions. Each piece is made with organic fibers and natural dyes, as Tatiana's philosophy and approach to design is rooted in sustainable and fair trade values. By advocating for collaboration between women and the sanctity of earth's resources, she hopes to be a part of the textile industry's evolution. Hear what Tatiana had to say about her process.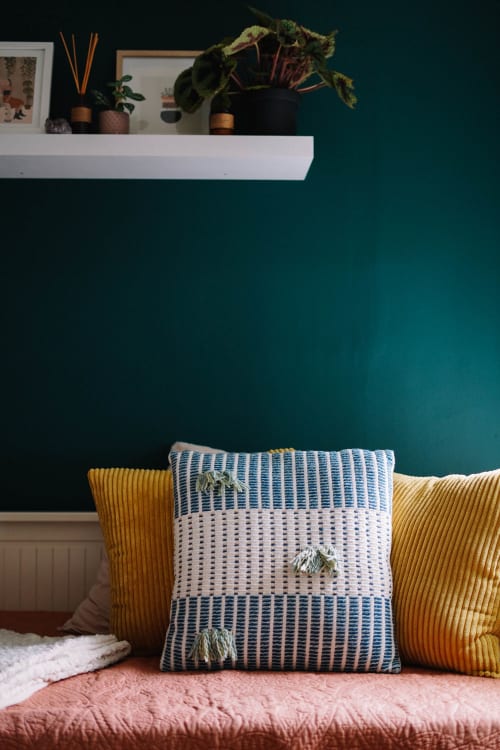 My first source of inspiration/style was…
Colombian landscapes.
The coolest thing about my process is…
Making everything from plant to textile.
I started my creative business in order to…
I wanted to support women. I started this business with the idea of creating a sisterhood of women who would support one another to grow and mold this business together. To dream of a better way of doing business as Colombian women. To elevate the crafts-woman and honor our artisanal heritage. To innovate in design but always keeping true to our roots and culture. To believe that we can make a living by preserving and innovating with our textile craft.
Original art/designs are important because…
We are living in a time where things are mass produced and therefore there is a loss of character and story in our day to day products. This makes me believe so strongly in the need to support artists and designers that are creating from their souls, stories and cultures, pieces of art and craft that bring to our spaces a sense of humanity and purpose. I believe we should never get so lost in mass-production that our cities and homes become empty because there is no creative souls behind what we live with.
If I were an art or design movement I would be…
ART NOUVEAU!
If I could only bring one tool to a desert island it would be…
A tool, to make art!
My favorite Creator on Wescover is…
See Tatiana's Work: