When Creativity is Applied to Sustainably, You Get Keyaiira | leather + fiber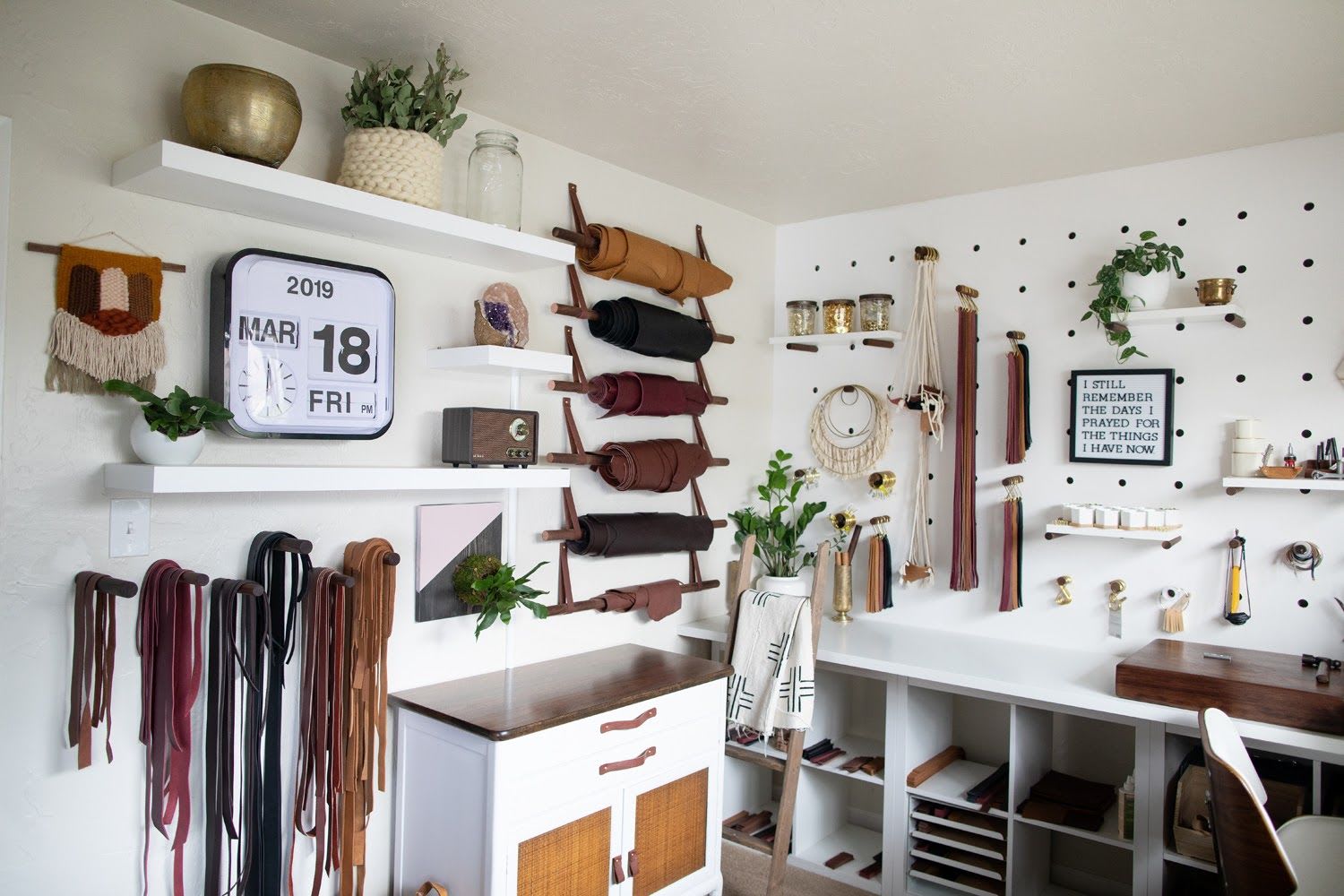 Meet the Creator behind Keyaiira | leather + fiber: Keyaira Terry. While so much of home decor today is mass-manufactured, unoriginal, and made in ways which harm the environment, Keyaira's work restores a sense of serenity and beauty to home decor while working towards a cleaner plant.
Born in a small farm town in Northern California, Keyaira learned a love of nature from a young age. She grew up loving design and learning the importance of sourcing sustainability first-hand. Today she runs her own business creating functional pieces from sustainable woven fibers and leather. She incorporates many plant-based materials into her work, including wood, tree bark, plant-based dyes, dried plants, and vegetable-tanned leather – so many of her designs are biodegradable.
Keyaira starts with sustainable materials from local sources. She collects and forages for materials nearby as well as buys natural materials from local vendors, small businesses, and farms which enables her to support local communities and planet-positive design practices. For example, her signature leather accents are made from by-products of the beef industry. These come together into functional yet beautiful designs.
What does sustainable design mean to you?
What sustainable design means to me is putting in the effort to find creative ways of repurposing bi-product materials, in a way that is pleasing to the eye. A sustainable design is not always what the public envisions. Sometimes it requires digging through bi-product materials and asking ourselves, 'What can we use this for?' and 'How can we turn this into something?' and then sitting on the knowledge that a particular material exists, sometimes for years, and then one day getting that lightbulb moment.
What is the best part about working with sustainable materials?
I really enjoy the personal relationships that emerge through these collaborations – I have the opportunity to visit the farms, studios & mills where my raw materials come from. Not only do I gain a better understanding of their work and process, but I am also better able to find more sustainable ways to use bi-product materials from these small-batch producers.
What do you see and/or hope to see for the future of design, specifically in your genre?
I see makers and producers having an increased mindset around the reuse of materials. As a community, I think that we have become more aware of waste and our need to reduce it, and I believe this is a solid motivator for encouraging sustainable design.
Keyaira's work is not only beautiful but it brings design with purpose home. From handmade wall hangings that are naturally timeless to Hanging Dowel Kits that bring out your own creative side, we want you to bring home her artistic and functional pieces. She has so much on Wescover! Check out her work and the beautiful spaces we've spotted them in.