Gift Picks by Top Designers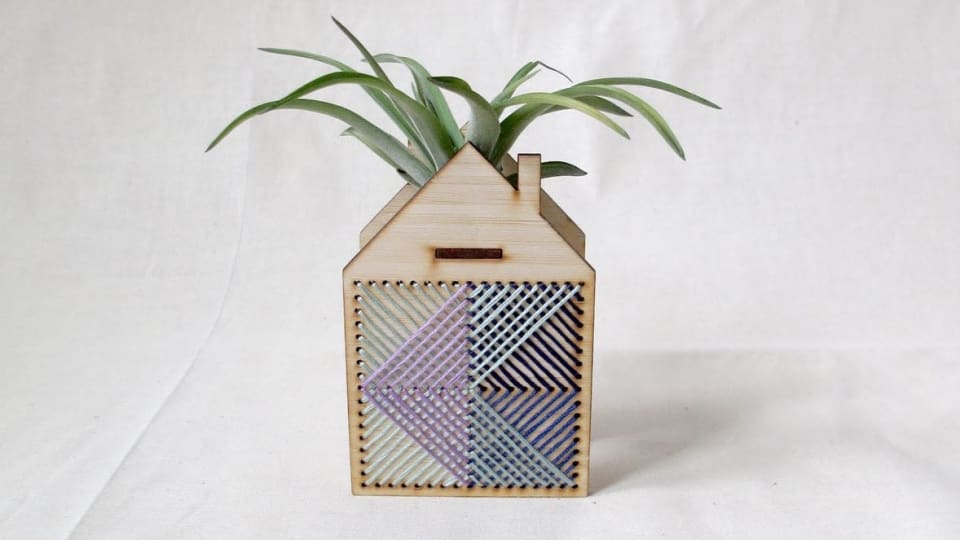 This holiday season, we've rounded up the Wescover Design Ambassadors to come together and pick out their favorite handmade items by our unique base of Creators from around the world and provide you with the season's best holiday gift guide. Design tastes are across the board as these interior designers have chosen a wide variety of heirloom pieces and distinctive finds. In this list, you'll see a contemporary floor cushion, an arched hanging mirror, plant holders, a geometric rug and more. Find your next gift below!
Holiday Gift Picks
Sergio Maninno's Pick
Sergio Maninno is the founder of the architectural branding agency, Sergio Maninno Studio. Creativity, open-mindedness, and experimental design are the core values of this studio, so naturally, Atelier Tapis Rouge's "Griseida Colorful Funny Rug" was Sergio's gift pick for the holiday season.

In his words, "I design rugs myself and I am always looking for new designs and inspiration. What I love the most here is the fact that it is so different from my design approach: the patterns resemble a watercolor sketch with so many shades and different colors. I know how difficult it is to create something of such complexity and achieve a result that is so elegant and simple without being banal."
Dani Boyd's Pick
Dani Boyd, founder of Dani Boyd Design, is a California-based architect whose design taste is inspired by her travels and South American roots (specifically, Brazil). When speaking about Ndt.design's Holder, she says, "The Utensil/Plant holder from NTD Design's Rondo collection would make a perfect gift for the home of the modern design lover. Sculptural pieces that are useful on a daily basis are so great!"
Elena Calabrese's Pick
Elena Calabrese – the Principal + Creative Director of Elena Calabrese Studio – has a passion for creating luxurious and unique interiors that exude a Californian aesthetic. With most of their projects based around clean lines and textures, Elena's design studio brings their inspiration of natural elements and travel into actualization. 
"I would love to receive this as a gift. What a great piece to make an entrance super cool and chic."
Erin Brown's Pick
Designer and renovation enthusiast, Erin Brown, is currently renovating and sharing #ProjectSoCalCasa in her coastal town in Southern California.  From earthy plaster walls to a dramatic curved staircase and swoon worthy bathrooms, her current residential project not only features independent artists and artisanal works but is also meant to inspire the artist in each of us. Erin loves Wescover for the opportunity to source from what seems like countless independent creators. Here, she shares a few gifts for various budgets!
"This stool would be perfect in #ProjectSoCalCasa not only for its epic aesthetic and artisan construction but it is so practical for small spaces. Not only could we tuck it under a bistro table for seating, but also we could place a small tray on top (I would want to protect that gorgeous leather) and then use it for a side table, a plant stand, and more."
Michelle Drewes' & Jennifer Novak's Pick
Michelle Drewes creates beauty through images and stories through pictures. Photographer at Michelle Drewes Media, Michelle lives for adventure and brings life into her creative process.
"I would LOVE to receive this velvet beauty! I am a sucker for fabulous chairs in my own home. Chairs are also one of my favorite still life pieces to photograph. Velvet is my own personal favorite fabric for furniture. A chair can change the look and feel of an entire room. The perfect chair calls to you to come and relax for a while." – Michelle
Founder and designer of The Gilded Elephant, Jen Novak, transformed what began as a passionate hobby into a full time career, now offering a full scope of design services and a carefully curated selection of home decor and furnishings in a brick and mortar shop, as well as online.  Jen firmly believes that thoughtful design is more than just incorporating beautiful textiles and furnishings into a home; it's a process that requires careful consideration of the feeling a client hopes to experience while in their space.
"I would LOVE to receive this Milo armchair and ottoman this holiday!  The Milo seems like the ultimate in comfort and luxury and combines such beautiful and rich elements together like this deep emerald jewel tone with a gorgeous shade of brown leather.  The whole vibe is just amazing!" – Jennifer
Jeff Schlarb's Pick
Jeff is the founder of the award-winning Jeff Schlarb Design Studio. He specializes in luxury interiors that reflect a perfect blend of classic and contemporary, elegant and exotic. He calls it "curiosity without the chaos." A recent cover story of California Home & Design celebrated Jeff's work as a "Modern-Day Maximalism." Jeff's aesthetic is inspired by the glam of fashion, the imagination of art and the joie de vivre of travel and exploration. 
"There are so many special gifts from all the talented Wescover Creators, but for anyone on your list who takes their morning giddy up routine seriously, I love these hand thrown Constellation coffee mugs from Stone + Sparrow paired with some beautifully packaged and sustainably produced coffee beans from Oakland-based Highwire Coffee!"
Molie Malone's Pick
With a passion for collecting antiques, Molie Malone began her interior design journey when she opened her first antique business in 2001. Her design knowledge grew quickly as did her creative outlook on interiors which led to the opening of Molie Malone Interior Design. Working mainly in California's Marin County, Molie creates spaces that have commonly been referred to as "liveable luxury."
"I love the sculptural nature that perfectly blends form and function. The blend of the stone base with the glam brass is the height of sexy! Also – many are in stock, just in time for Santa! Wescover has so many makers that have items available in real time and is a great alternative to traditional 'showroom shopping.'"
Miranda Cullen's Pick
Known as one of Denver's top interior design firms, Duet Design Group was co-founded by Miranda Cullen and Devon Tobin. With 30+ years of experience in the design world, Miranda and Devon have mastered the practice of creating high-end, charming spaces. Duet can be found in publications such as Luxe Magazine, Architectural Digest, Homes and Lifestyle and many more.
"This unique work of art would be the perfect addition to my eclectic home. It is beautiful in its simplicity at first glance but technically complex when you look closer. I love that unexpected juxtaposition. I also love the story of the creator. I am very close to my daughter and hope one day to be able to create something with her so the fact that this artist worked with her daughter to open their Etsy shop was special to me. Wescover is such a special place to source from, not only because of the great variety in product type and style, but also because of their dedication to the artisans. I appreciate the opportunity to promote individuals that are passionate about their craft of creation."
Additional Holiday Gift Picks
There's always room for more… Here are a couple of other holiday items you can gift to friends and family!
"I have my eye on the Marea Throw by K'era Morgan out of Los Angeles. I could spend hours looking at her bold and elegant color combinations of her linens and pillows.  K'era also has some gorgeous wall art prints starting at the $55 price point. These prints make a great start to an art collection and would be the perfect addition to the ever popular gallery wall!"
"For an extravagant gift I have my eye on what I would refer to as a high fashion floor cushion. The NODA is a fresh and artfully crafted take on a pouf or even a bean bag chair. As a mom of teenagers we can't seem to get away from the video game world, but this chair would definitely elevate the gaming area for our kids!"
"For the plant lover, art lover, and/or hard-to-buy-for person in your life, I'm loving this textural piece of original fiber art by Nosheen Iqbal."
"I love this pendant light.  Great contrast between the hard lines of the metal and the soft curves of the light – super sexy!"
Design professionals are the ideal source of inspiration when looking for your next gift! From modern glam and maximalist styles to contemporary and industrial design tastes, this group of Wescover Design Ambassadors gives various options with a wide range of price points. If you still haven't found the perfect gift, check out our Holiday Gift Guide Under $250 or our complete collection of Wescover items!