We have some designers we'd like you to meet – Introducing Wescover's Interior Design Ambassadors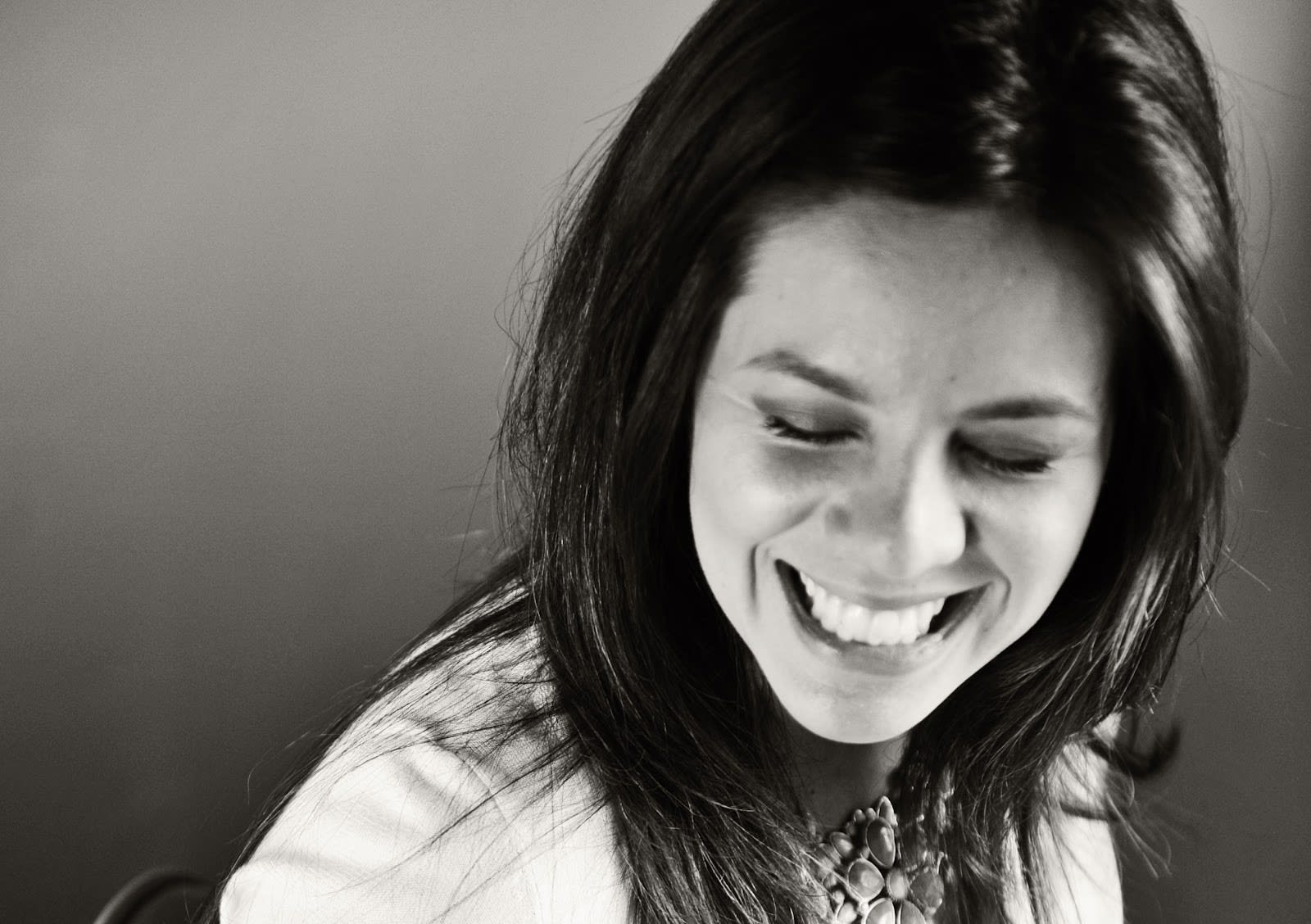 Just recently, our team launched the Wescover Design Program inviting interior design professionals to join the platform and receive access to benefits specifically designed to help their businesses thrive.  Since then, members have enjoyed Design Ambassador-exclusive pricing, personalized support, VIP sourcing assistance, and priority on items with limited availability. 
Wescover is a tight-knit community of artisans and design professionals alike. With this in mind, we wanted to extend that "family" element over to respected members of the interior design community. So, we invited a select group of interior designers to become Wescover Design Ambassadors!
What is a Wescover Design Ambassador you ask?
Our Ambassadors are respected members of the interior design community who have become an extension of the Wescover team. With their valued time and input, they are helping us raise awareness of Wescover. Not to mention all the benefits of being a part of our unique Design Program.
The relationship our team has with the Design Ambassadors is highly collaborative; we encourage each and every one of them to give us feedback on our platform and products. Since the Wescover Design Ambassadors have tastes and styles across the board, we've been able to gather individual recommendations for artists and creators they're most fond of. Their suggestions have led us to discover  new artisans to join the Wescover team – more fabulous, handmade design finds for us all to enjoy.
Want to become a Wescover Design Ambassador? Contact Hilary@wescover.com
Our Ambassadors recently shared some of their favorite gift picks for the holidays. In the coming months, we look forward to introducing you to each of our Design Ambassadors so you can get to know them better.  They will be curating special collections of their favorite Wescover pieces and sharing some behind the scenes sneak peaks of their upcoming projects. 
Last but not least, they will also be sharing some tips on how working with Wescover has helped them source unique, high-quality pieces for their clients.
Introducing the Wescover Ambassadors
Dani Boyd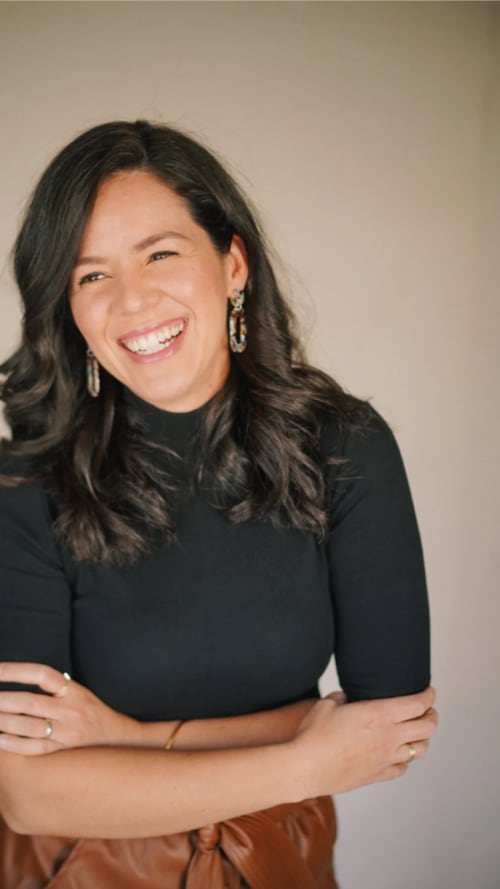 Los Angeles, CA
Dani is a Brazilian architect with a deep love for interior design.  She has almost 20 years of experience and has worked both in Brazil and the United States. Dani Boyd Design also strives for modern and effortless design that is both beautiful and functional. The studio serves commercial and residential clients that are looking for custom design throughout the US. 
She specializes in click and go online design services.  
"Wescover has been a huge asset for designers looking for unique and curated pieces during these challenging times. The ability I have to connect with creators from all over the globe is extremely beneficial for both my clients and the creators part of the process. The platform allows me to come visit creators studios at any time without worrying about health concerns. Plus, we're able to keep the ball rolling quickly and efficiently – which is so important for many of us small business owners."
---
Kimberley Harrison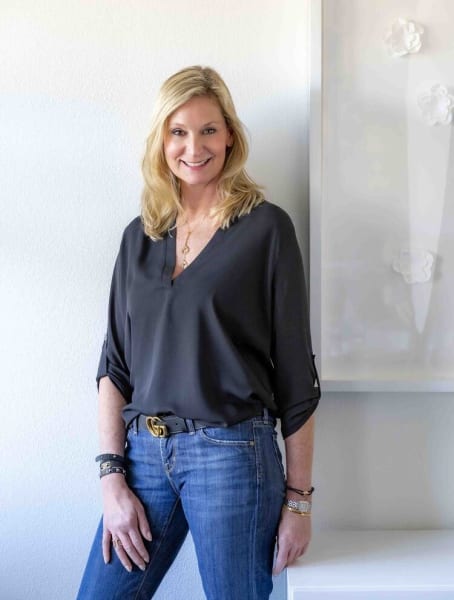 Moraga, CA
Kimberley Harrison Interiors specializes in both residential and boutique commercial design projects in the SF Bay Area and beyond. "Every project and every client is different," says Harrison.
"Getting to know each client and creating spaces uniquely tailored to them is what I love most."
"Because each project is different, we truly appreciate working with Wescover as our options are vast – not only can we find made-to-order pieces but we can collaborate with the creators directly and develop something truly unique based on our vision and budget.  During these challenging times, we love having so many designers and artists at our disposal in one place. "
Kimberley Harrison's Wescover Picks
---
Olaniyi Swarn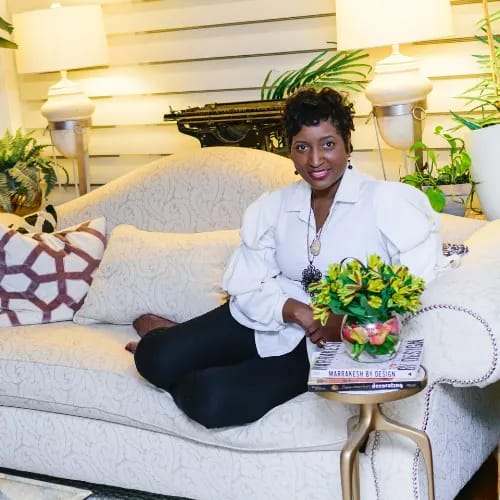 Chicago, IL
My name is Olaniyi Swarn and I'm an interior designer, lifestyle expert and owner of J'adore le Decor, a boutique design shop that specializes in transforming spaces of 1,000 square feet or less. Our aim is to set the standard for dynamic small space living and design.
Working with both clients and craftspersons who value artistry over access is key to making our most clever transformations come to life.
"Small spaces demand a bit of courage, and often several creative, out-of-the box solutions.  The ability to source from a pool of talented artists and artisans via Wēscover who can add that touch of je ne sais quoi to a space is an invaluable tool. "
Top Wescover Finds by Olaniyi Swarn
---
Sergio Mannino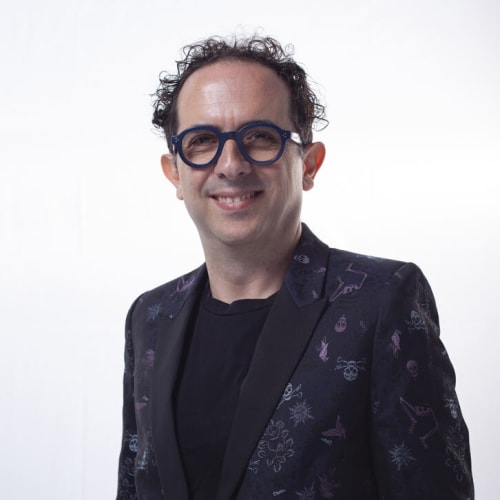 Brooklyn,  NY
Sergio's firm specializes in creating brands, interiors, retail stores, and furniture. In a world where everything is changing all the time, we need to develop design solutions that are sustainable, materially diverse, ethical, and politically informed.
We also need to make sure that they will last both functionally and aesthetically. You can do so by making sure its design is a metaphor for the world at this precise moment.
"The pandemic has condensed 5 or more years of technological progress into just 18 months. We used to go to Design shows, especially in Europe, to find new designs and products to use in our projects. In the last 2 years, we haven't really been able to travel much and Wescover has helped us find new exciting products and new talent."
---
Tamara Archer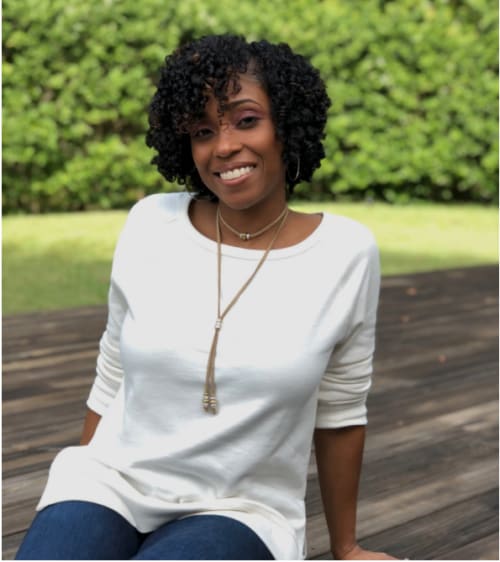 Tampa Bay Area + New York City
Raised in Brooklyn, NY with Trinidadian roots, my design aesthetic is inspired by different cultures, world travel, architecture, and nature. Exotic flair with an urban edge is my approach to creating beautiful timeless interiors. I enjoy helping my clients improve the energy in their homes and business spaces to find balance with designs that inspire, relax, and rejuvenate.  
T. Archer Design is a full-service interior design studio that creates timeless interiors. Our services include residential, commercial, and hospitality design.
We offer services from design consultations to redesigns, renovations, and custom furniture design. Our niche is contemporary eclectic style rooted in holistic design. We incorporate natural elements, maximize space, and use mood-enhancing qualities of color and lighting.
"We've all felt the impact of supply chain disruptions. Wescover provides designers with access to unique and bespoke products from creators that can be sourced domestically."
---
Michelle Drewes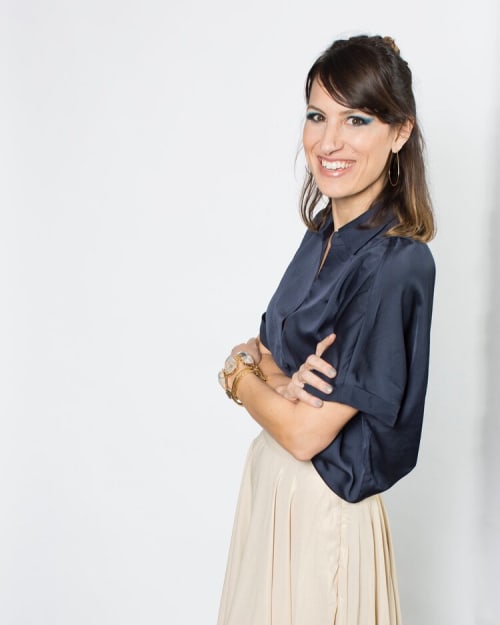 Sacramento, CA
Michelle Drewes is a professional photographer and fine art painter – so she connects with both sides of Wescover.  For her photography she works with interior designers and lifestyle brands and has developed great relationships that helps get her work published in some of the nations top design magazines. 
"Wescover is an amazing platform for creators who offer unique items that innovative designers are looking to source. The element of customer service that Wescover provides for designers is especially helpful during these challenging times."
Check out Michelle Drewes' Creator page on Wescover
---
Kelly Huibregtse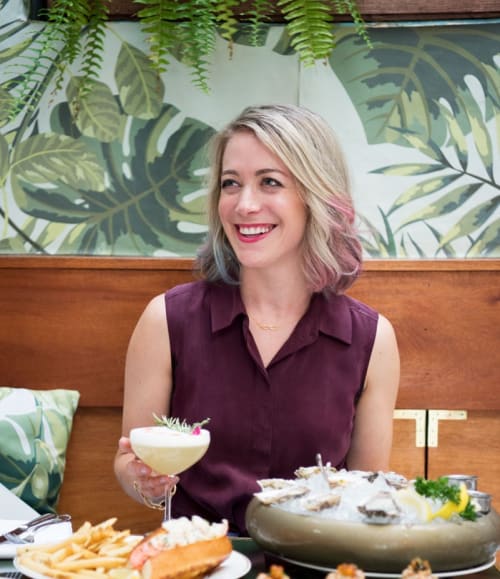 San Francisco, CA
I'm a photographer and content creator based in San Francisco, California. We are currently doing a gut renovation of our first home and sharing the process on my Instagram account @ASideofSweet. I also work full-time as a NICU physician taking care of premature infants.
"The ability to easily connect with talented artists and makers has been a game-changer for our renovation. I love incorporating handmade pieces into our home and learning the stories of the people who created them."
---
Miranda Cullen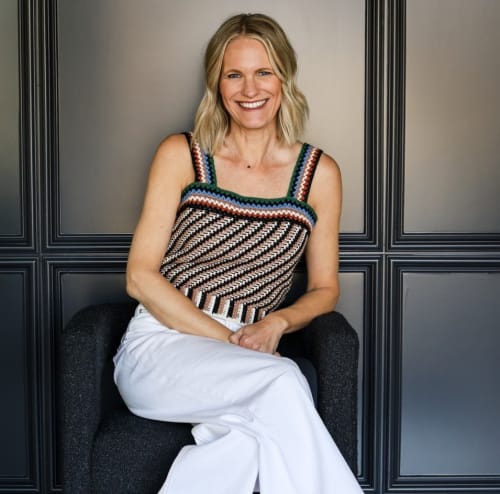 Littleton, Colorado
Originally a California girl,  Miranda now lives in Colorado with her family of four – plus an army of pets.  She has  been designing luxury interiors for most of her  life – she'll let you guess how long that's been… When she moved to Colorado 14 years ago, she  saw a need in the market for elevated and unique designs – that is what her designs are known for.    
"Wescover has such a wide range of unique products making them a wonderful resource for products our clients might not have seen anywhere else. We are very frequently needing customizations, so I find that Wescover's ability to put us directly in contact with the creator is imperative to a successful partnership. The dedicated involvement of the artists is very appreciated."
---
Elena Calabrese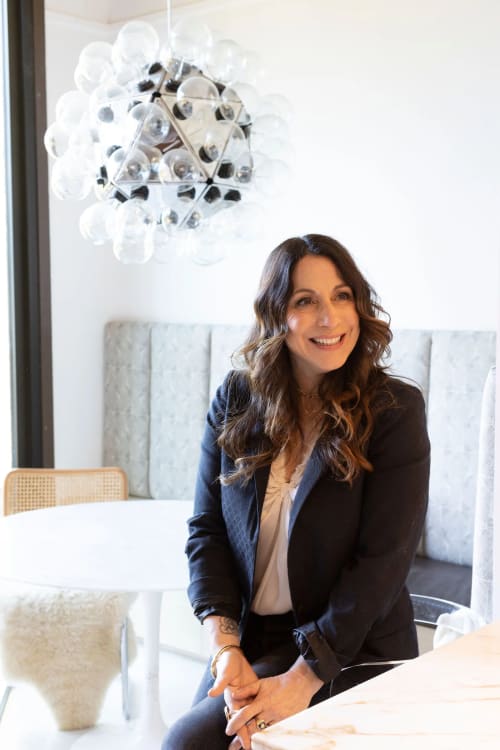 Sausalito, CA
Elena made the progressive switch from the fashion industry to interior design in 2007 when she launched Elena Calabrese Studio.  From her Sausalito based studio, Elena creates captivating spaces designed to feel quitinesially Californian.
"The pandemic has been challenging for busy interior designers with material shortages and shipping delays. Since many industry events and Design shows like Highpoint, Maison et Objet and Deco Off have been canceled, travel has been so limited."
"Finding new resources has been tough. I've turned  to Wescover as my go-to resource when I need to find something different and made by independent artisans. It has opened up a whole new avenue for me to source. "
Shop the Shoot with Elena Calabrese
---
Jeff Schlarb
San Francisco, CA + New York, NY
An award-winning design boutique with offices in San Francisco and New York specializing in luxury residential and commercial projects both nationally and internationally.
Jeff is planning an expansion of his SF presence – more news coming soon.
"We create luxe interiors that reflect a perfect blend of classic and contemporary, elegant and exotic. Expressive interiors with character and color. We like to think of our aesthetic as curiosity without the chaos." says Jeff.  Jeff was recently featured on the  cover of  California Home & Design who celebrated his work as "Modern-Day Maximalism."
---
Erin Brown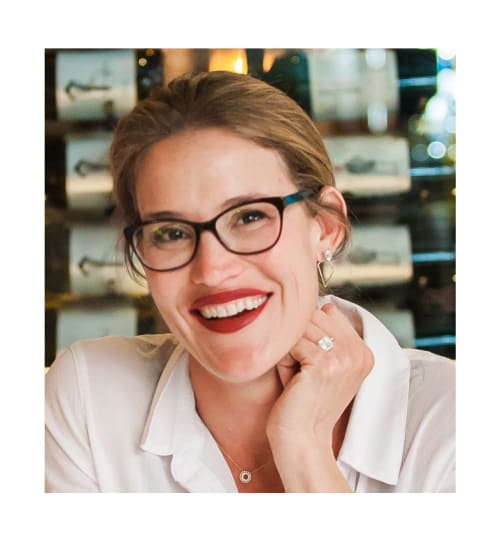 A designer and renovation enthusiast, she is the Principal of Erin Brown Design and is currently working and renovating her own special project in San Clemente, CA. Follow her adventure #ProjectSoCalCasa.
---
Jennifer Novak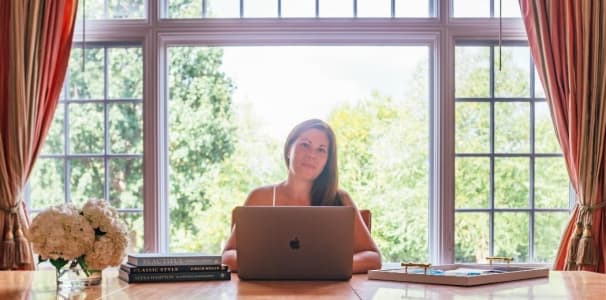 Charlotte, VT
The Gilded Elephant Home Design and Décor is led by Interior designer Jen Novak. Jen has a passion for infusing color and pattern into her work while blending reinvented vintage and custom pieces within décor. Jen believes in mixing old with new, that there should be no "rules" in design, and that if you love something – it can work!  
---
Molie Malone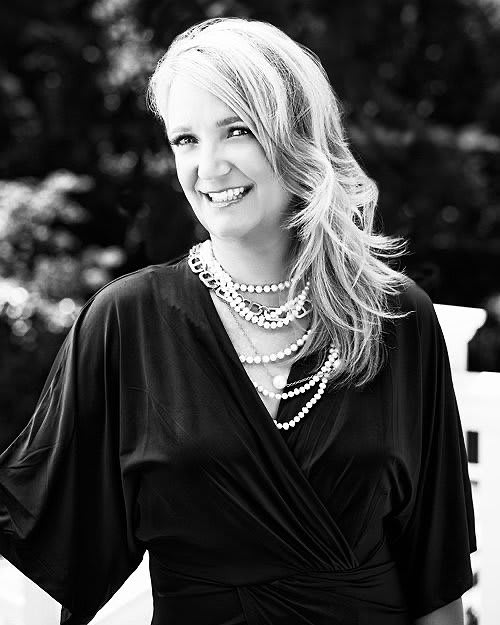 Sausalito, CA
Mollie was raised in the Napa Valley and found her way to the design world through an early love of collecting antiques. Her firm is now based in the charming town of Sausalito, CA. Molie creates spaces that are both elegant and easy to live in. A clear and pragmatic approach to design enables her to deliver exceptional results on a wide range of projects, both residential and commercial.
She delivers highly personalized living spaces that clients are proud to call home.  
Are you a designer, stager or real estate professional? 
If so, why not check out all the great benefits of Wescover's new Design Ambassador Program and join now?  Do you have a project featuring products you sourced on Wescover?  We'd love to feature you.  Contact Hilary@wescover.com