The Craft of Seaweed Design with Jasmine Linington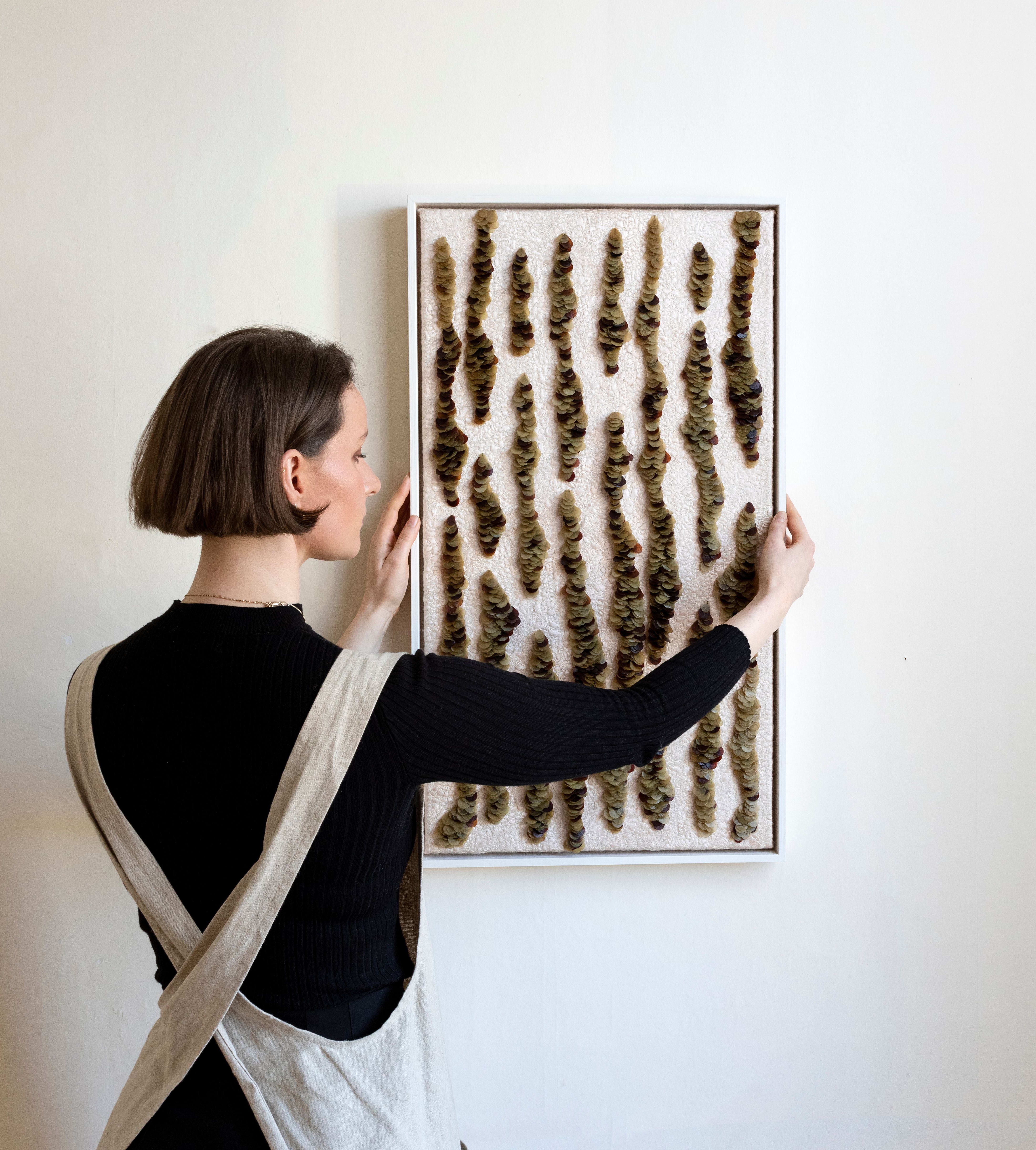 by Caroline Knapp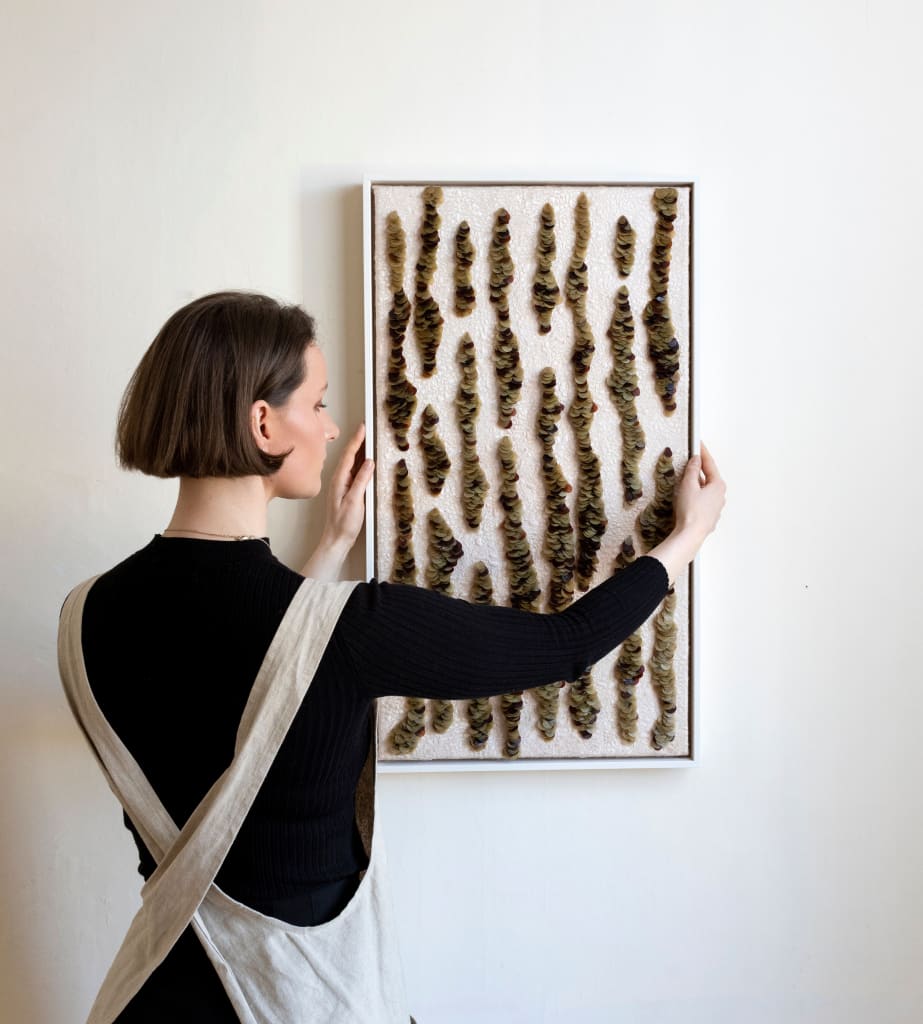 Coastal dwellers and innovative design lovers might know that seaweed is the next big thing. It's fast-growing and surprisingly used in many different industries, including the worlds of art and interior design. Creators around the globe are swapping out their usual art materials and exploring renewable resources instead – seaweed is one of these unexpected mediums!

Jasmine Linington, a textile designer based in Edinburgh, is experimenting with the endless possibilities seaweed can bring us. Over the past decade, she has researched seaweed's potential and how it can be used in the context of interior design, art, and textiles. Linington is an advocate of sustainable design as she sources seaweed locally with small-scale harvesting practices that protect the environment. Our team is in awe of Jasmine Linington's creativity, so we asked her some questions about her artistic process.
What sparked your love for seaweed?
"The sea has always been a part of my life. My family is from the southern coasts of England and the northern coasts of Edinburgh, so I've been very lucky to have had such beautiful and diverse coastlines on my doorstep. 
My relationship with the sea – in particular, the beach – evolved during my BA and MFA textile degrees at Edinburgh College of Art. The ever-changing textures and colors captured my attention, and through this exploration, it quickly became a place of greater significance in my life and day-to-day work.
The beach and its foreshore have become part of my studio. It's where I go to seek peace and inspiration, and to gather materials for my textile art practice. I have a very mindful and unique relationship with the beach and the sea."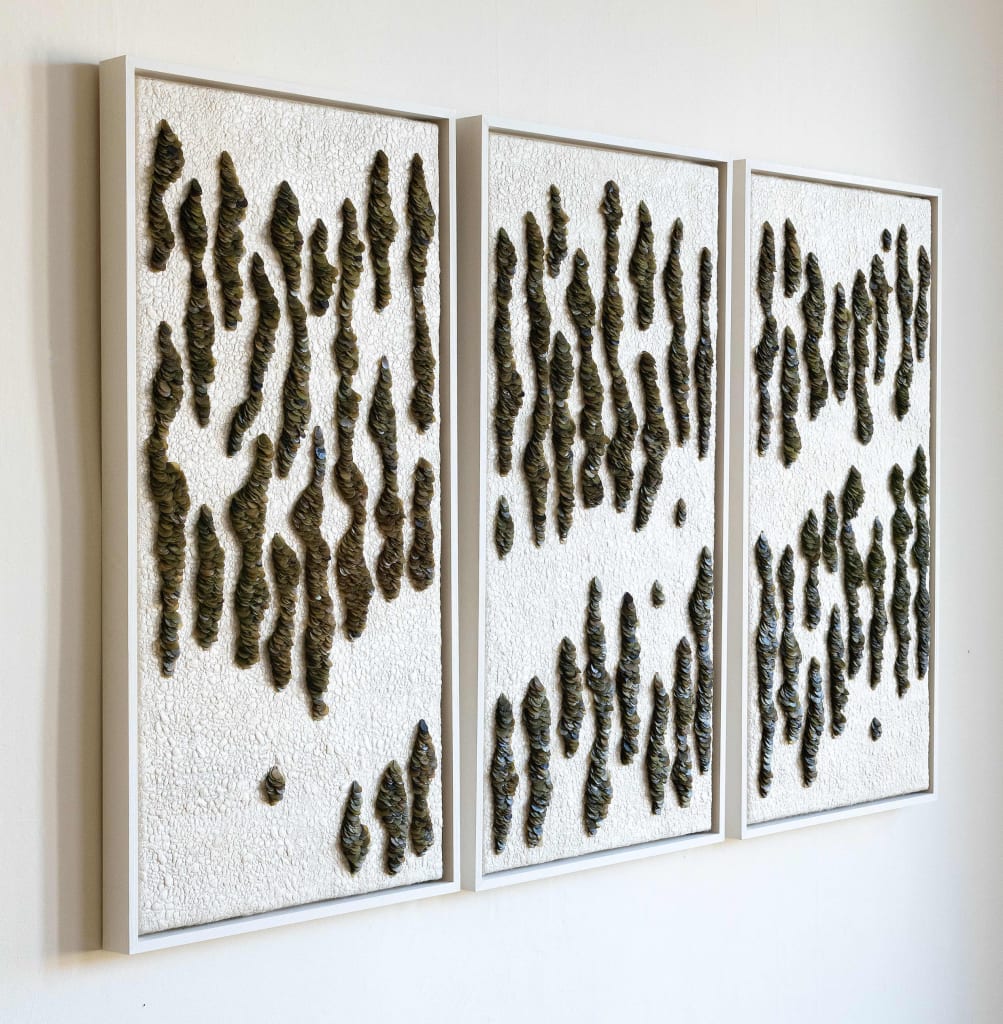 What does the seaweed harvesting process look like?
"I tend to go to Yellowcraig Beach in North Berwick as this beach has all the seaweed species I usually work with. Mindful of harvesting seaweed correctly, sustainably and legally, I've obtained a license for small-scale harvesting on beaches near Edinburgh.
The seaweed harvesting process is very holistic and reflective. I simply cut the stipes off the rocks (leaving the holdfast) or stroll along the foreshore collecting the drift seaweed I am seeking. It will then come back to the studio where it will either be dried or preserved, depending on what I will be making. 
I create natural dyes from my harvested seaweed, as well as transform them into unique embellishments to adorn my textile art. Seaweed is such a versatile and beautiful material to work with."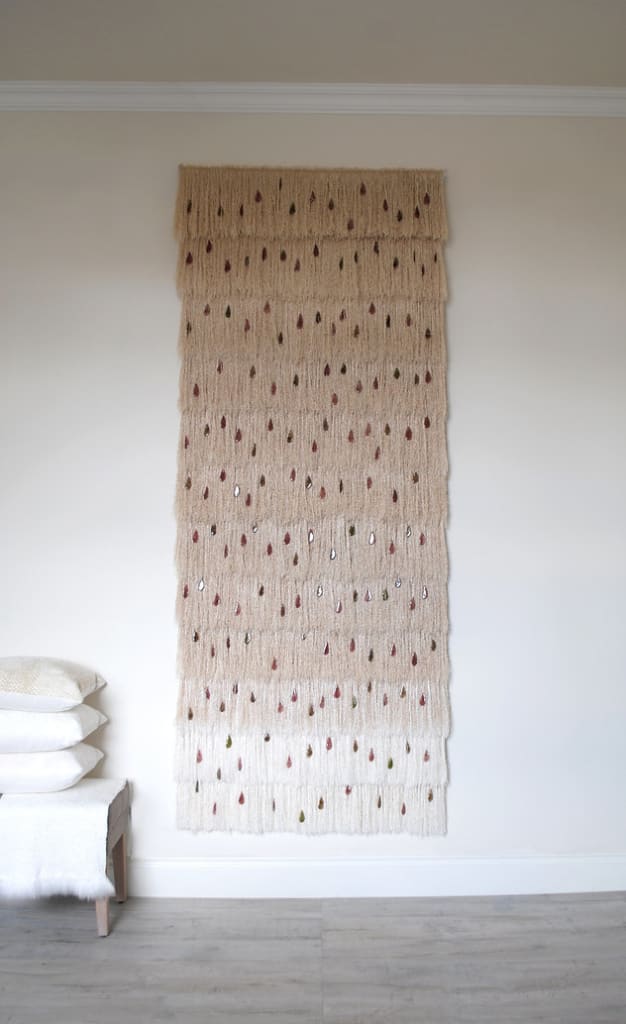 How do you transform seaweed into Kelp Sequins?
"The process is something that I keep under wraps, however, the kelp will go through numerous stages which can take up to three weeks from harvesting the kelp to the final kelp sequin."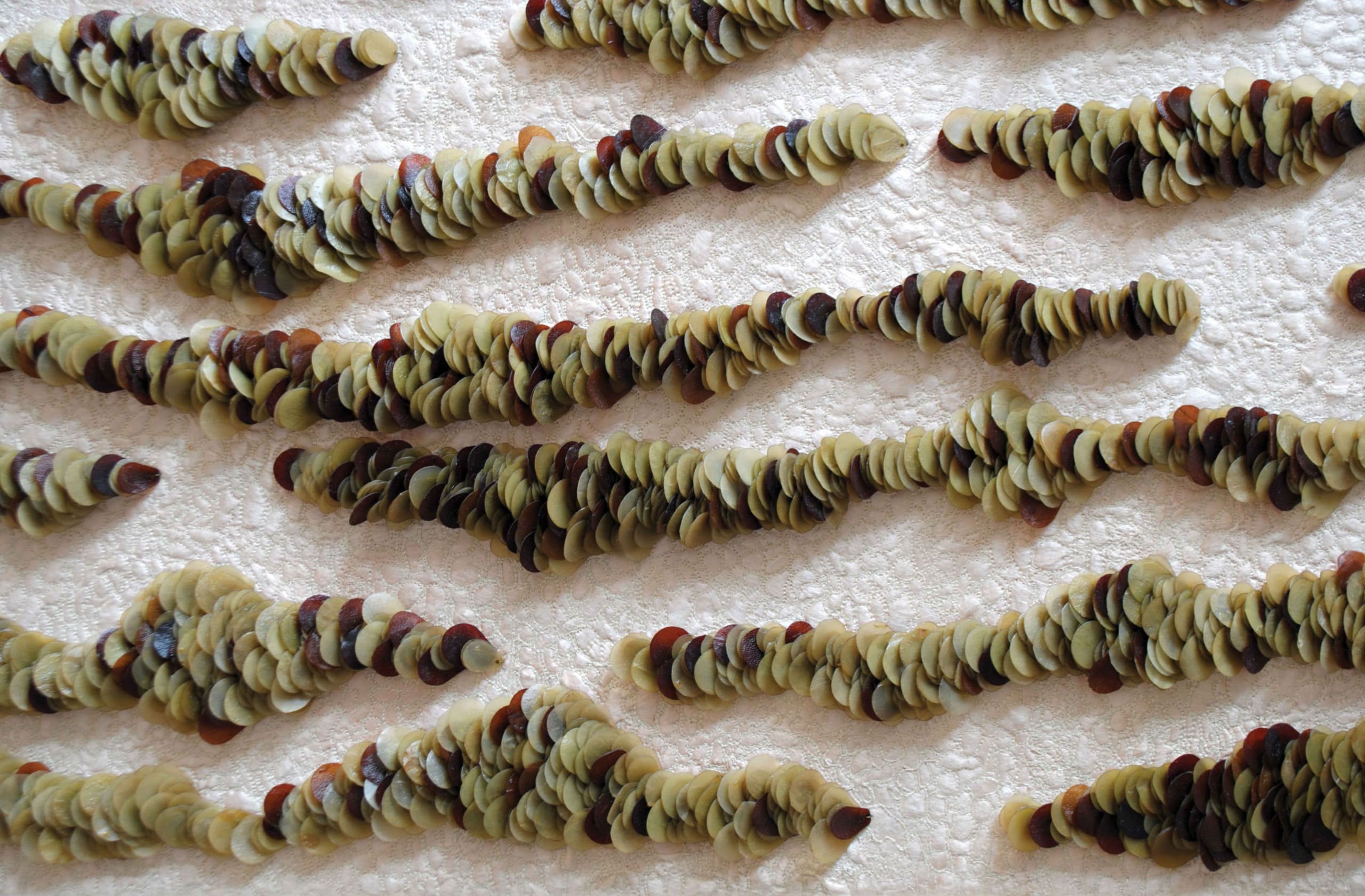 What is SeaCell and how do you use it in your work?
"I love working with SeaCell fiber. It's so soft and almost silk-like in touch and appearance. It dyes beautifully and has this gorgeous sheen to it. 
I source the fiber directly from the German company SmartfibreAG, who manufactures the fiber, as well as from a local supplier. The fiber is composed of wood and seaweed and is produced using methods that save both energy and resources.
I turn the fiber into fabric using an unconventional construction method which involves CAD (Computer-Aided Design) embroidery techniques. The SeaCell fiber fabric acts as stand-alone pieces of artwork as well as the canvases to my seaweed embellished textile art. I have also launched a luxury cushion collection, called Meandering Ripples, which comes in four thread colors that are inspired by the coast."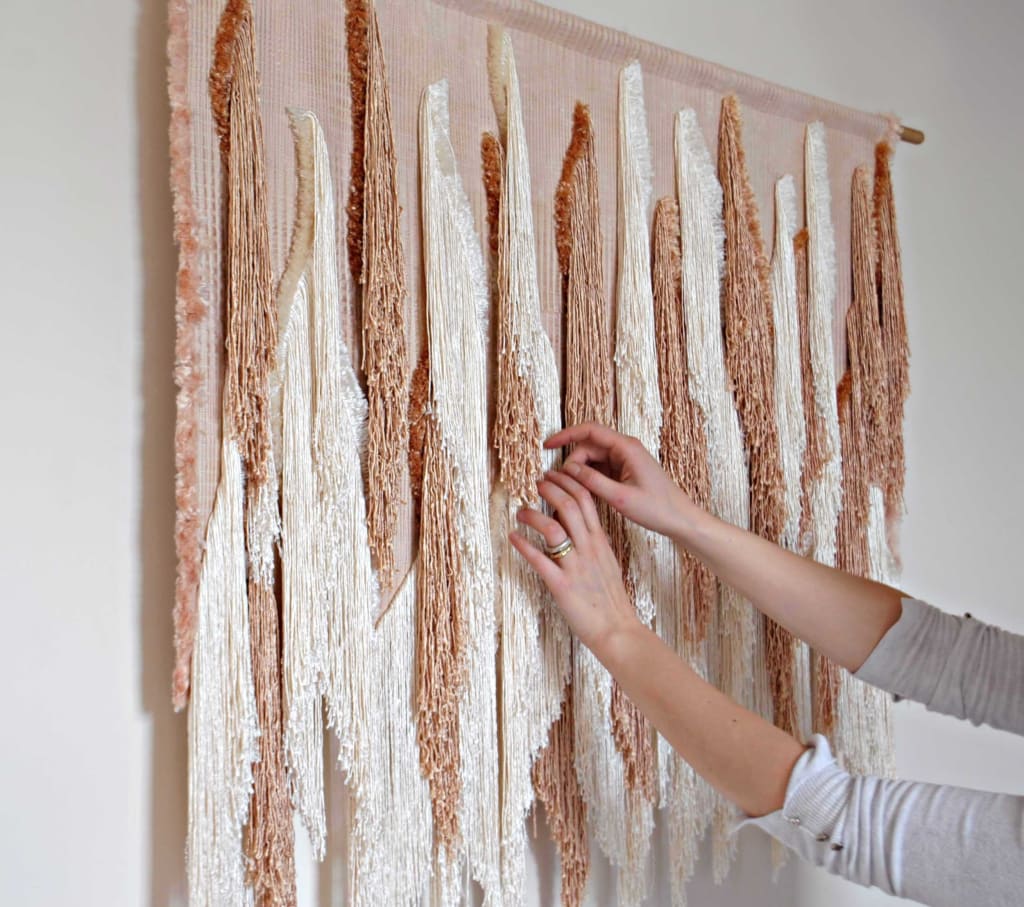 How does slow design and sustainability tie into your artwork?
"Slow design and sustainability are very much the underlying drive and key value within my practice and lifestyle choices. Seaweed is a highly versatile material that can be developed into a diverse range of substances from dyes to fibers and embellishments, to name just a few. I believe it will play a huge role in regenerating the textile industry.
Pacific Giant Kelp is known as the fastest growing plant on our planet, which makes algae a highly suitable, sustainable and long-term solution for the future of textiles and fashion."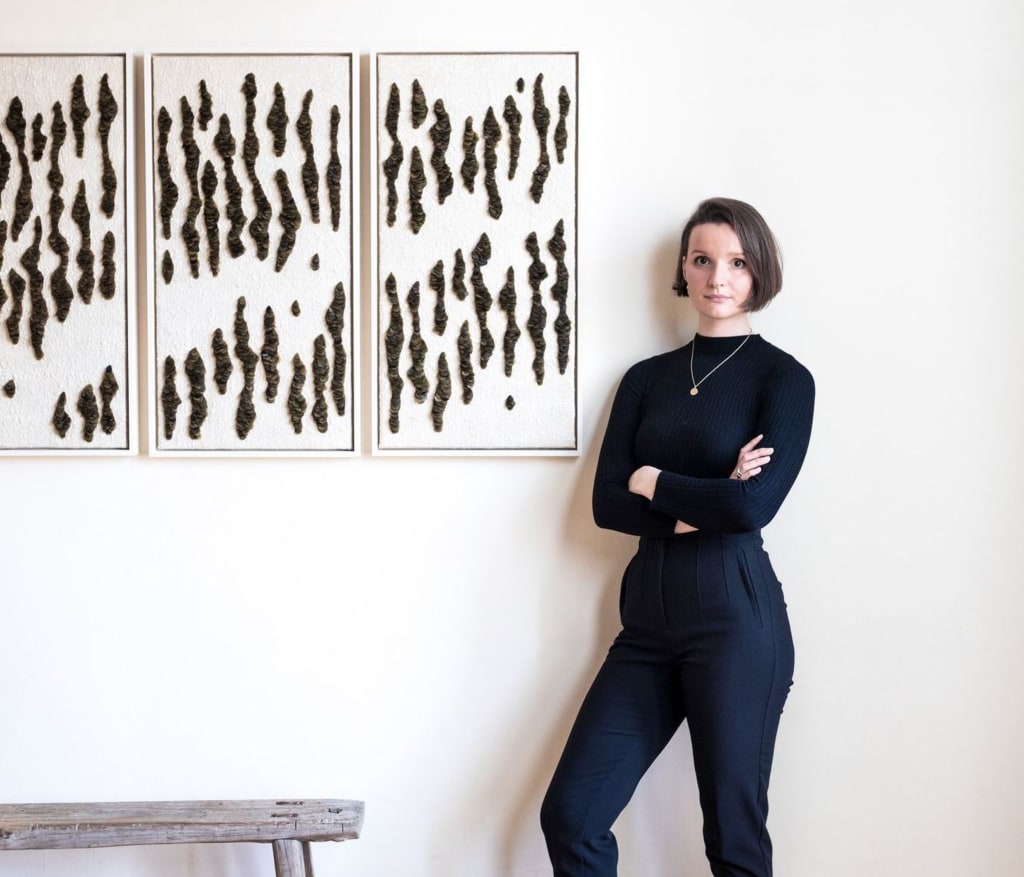 Jasmine Linington is paving the way towards a more sustainable future through her groundbreaking seaweed designs. Using all parts possible, she's found a way to transform seaweed into sequins, dyes and textiles. To commission a custom work, reach out to Jasmine through her Wescover page. For Trade Members, make sure to use her 15% trade discount on all art pieces, wall hangings, and textile designs!