Father's Day 2022: Dad-Inspired Pieces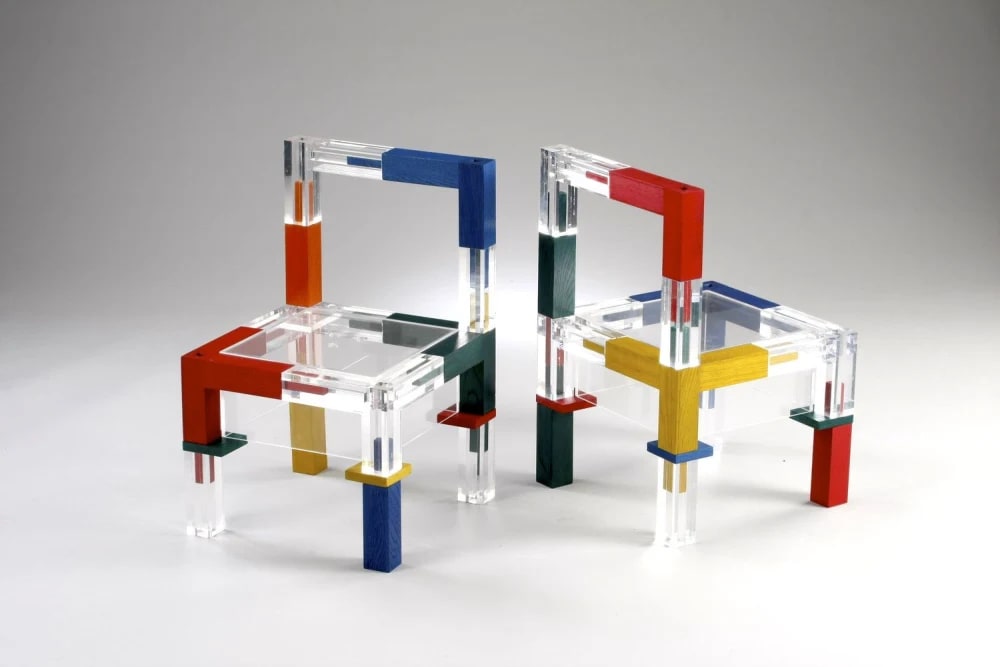 Father's Day is a day to celebrate all of the Father figures in your life. There's something special about Fathers. No matter your interior design style, Wescover has the finest quality pieces to complete any room. When thinking of father figures of all kinds, we believe each is unique in their own way. There's also a link between masculinity and our curated pieces we're going to share with you. Reminiscent of Fathers, made with the highest quality materials, and holding that special place in your heart, here's some Dad-inspired pieces and why we love them. 
Is Dad a Wescover Trade Member? Sign up here for exclusive trade discounts and perks! 
Our Father's Day 2022 Top Picks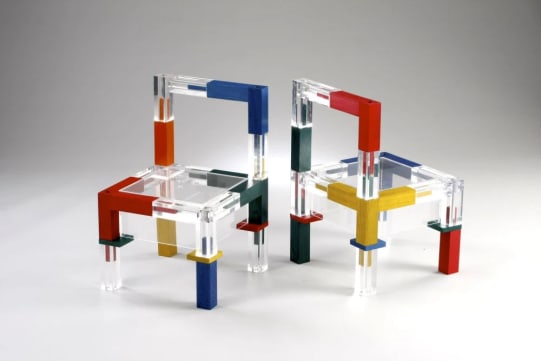 HACHI Collections, known for their unique, yet minimalist style, truly shares their creative vision with these PLAMOF Chairs. They took the fun-hearted nature of bright, bold colors and paired them with clear acrylic, completing the minimalist feel of the design. A notable feature is the ability to build this piece yourself, for an additional, creative experience. Feel like a kid again without sacrificing aesthetics. Every piece is made-to-order and truly one of a kind, just like Dad.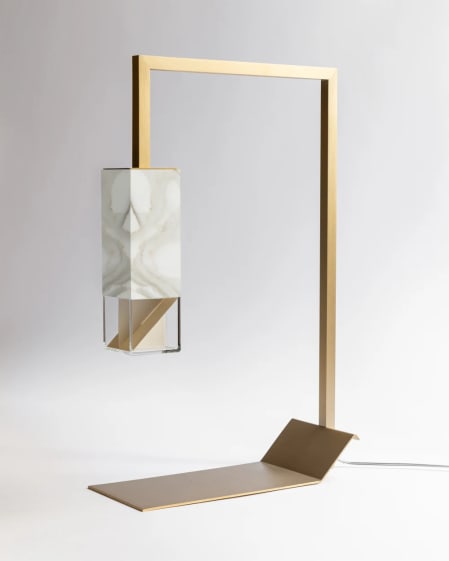 This Lamp/Two Marble by Formaminima is the perfect, classy addition to any desk space or den. The refined brass pulls together warm notes while the geometric angles shape the piece beautifully. In addition to the warm hues, cool jewel tones are seen throughout the marbled lamp shade, making for just the right amount of light shining through. 
The uniqueness of this piece truly comes to the forefront when studying the structure of the joints. Formaminima ensured this piece wasn't weighed down by unnecessary, harsh-looking bolts or anchors. This Father's Day, keep the clean, sleek look in Dad's office while still providing warmth and light.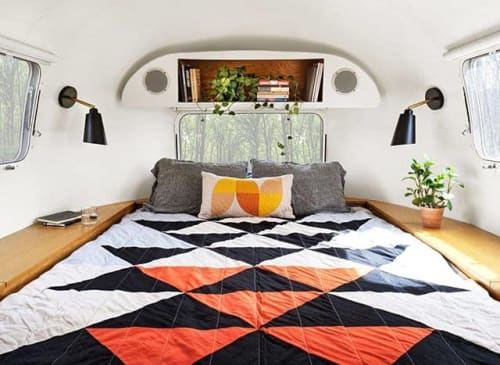 Father's Day may be in the Summer, but colder weather is sure to make its way back around. The wonderful aspect of the Antwerp Quilt by Vacilando Studios is it is made with care and built to withstand all four seasons. Strong and sturdy with tones of bold, beautiful colors, this piece can be a beautiful addition to any space. The notes of masculinity come in the form of the striking red, and the quilt itself is soft to the touch. This statement piece will keep you warm while being a great conversation starter.
This hand-woven masterpiece is made in Guatemala. Molly Fitzpatrick is known for her bold textiles with notes of strong-woven threads. This piece has a raw, yet sophisticated look. Paired well with art-deco themes, these rugs can bring a sense of calm to any space. They're rooted in the fine arts, while reminding us of how Dad works expertly with his hands. The natural colors evoke a sense of warmth, while remaining flexible within any color scheme.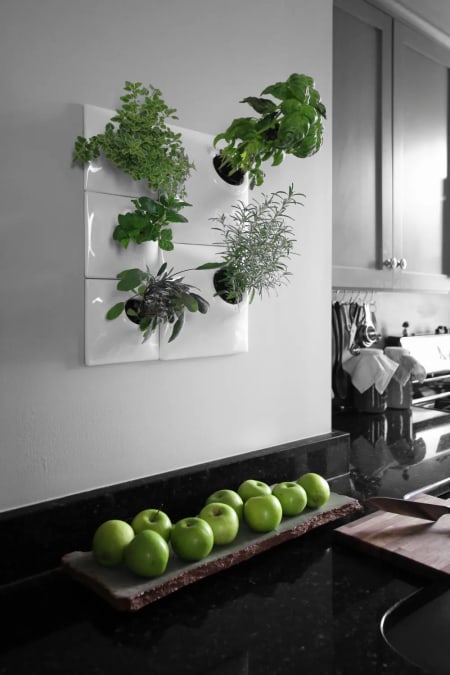 One aspect of this piece that we love is its resilience. These planters can support all types of plants, including freshly-grown herbs. If Dad is a cooking or gardening connoisseur, this may be the perfect fit. Inspired by the father figure's nurturing, healthy foundation, this set is a great example of growth. The modular design supports limitless possibilities, able to be placed in any space you desire. There's nothing that says fresh lie having delicious, home-grown herbs at your fingertips right when you need them.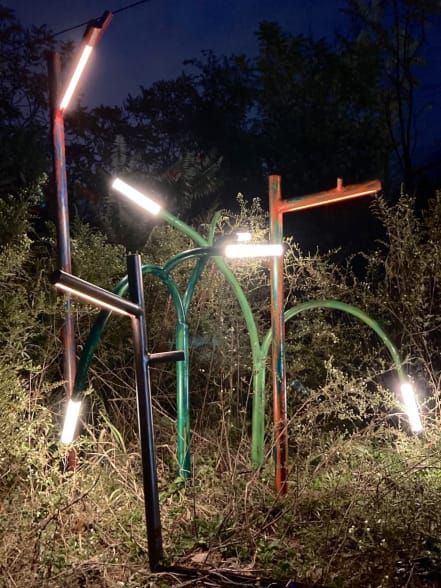 The raw materials used to create these custom pieces remind us of Dad's vigor. These lights remind us of the way father figures light the way for our life journey. Using faux bark finish, you can have a rustic look while enjoying ethically sourced materials. These lights are also available in raw brushed aluminum and stainless steel upon request. Their versatility is a true attribute of a product that is made to withstand the elements. 
No matter what reminds you of Father's Day, Wescover has it all.
The true nature of Father's Day is reminding Dad why you're thankful for him. Wescover is thankful for all of the father figures on our team, including our valued Trade members. Whether dad works with his hands, loves nature, or enjoys a cozy quilt, Wescover has everything that they'll love. In addition to our revolutionary, direct-to consumer marketplace, we're always growing and expanding. Know a creator who would like to feature their work? Sign up to join our world of Creators today.