Spotlight: Kristen Forgione of THELIFESTYLEDCO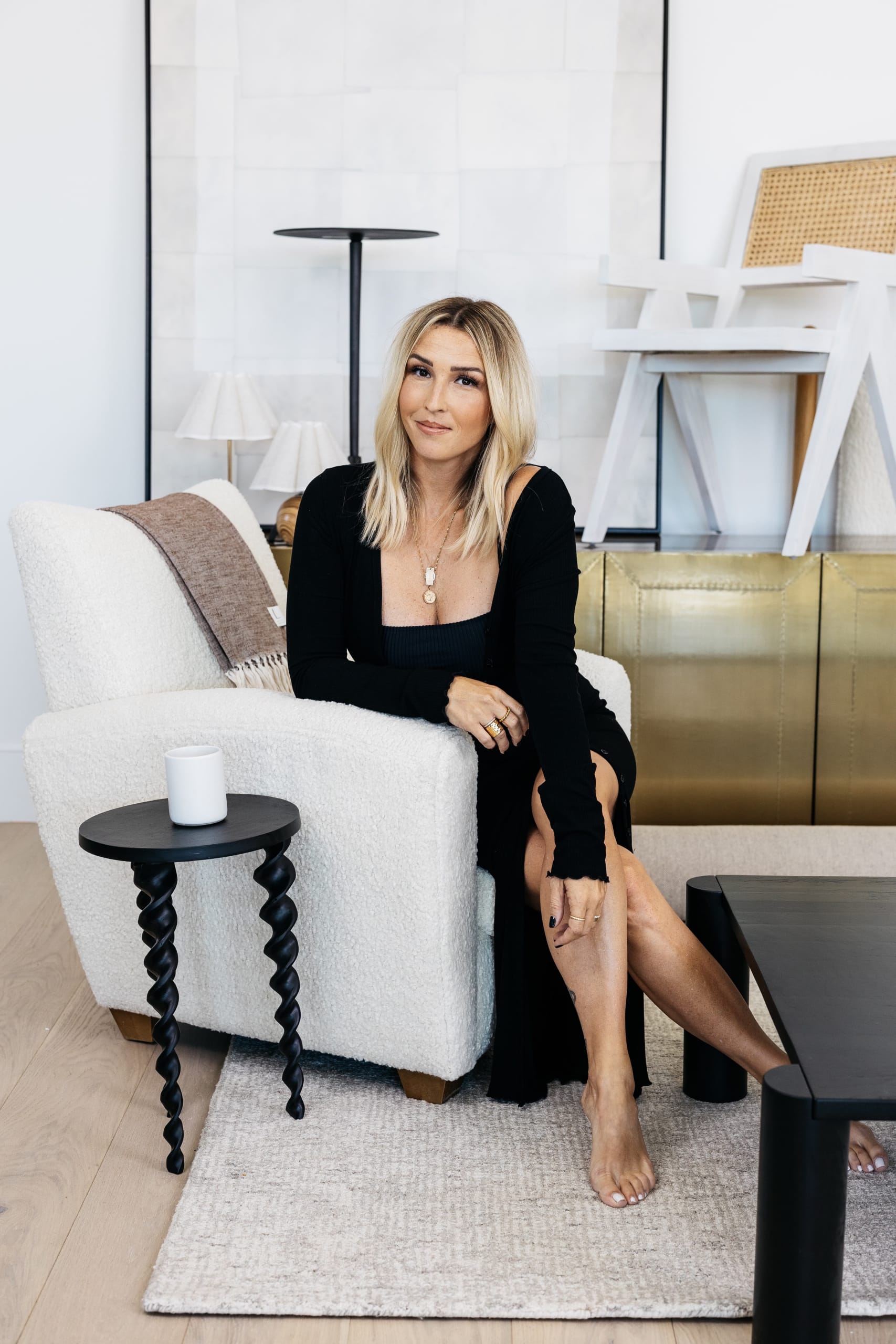 A conversation with Kristen Forgione, Interior Designer and Owner of THELIFESTYLEDCO and creator of "Organic Desert Living" style.
How did you get your start in interior design?
My journey with Interior Design began in 2012 with a lifestyle blog I called "THE LifeStyled COMPANY," a name I chose because I sought out to style all aspects of someone's life, from their home to their wardrobe. I've always had an eye for color and all things creative, which I explored even further during my stint in LA fashion school. Fast forward a few years and I was working full time at my corporate job in hospitality when I decided to go for it and launch my blog. I often say that I was the worst blogger ever, but I hustled, gave away home styling sessions so I could build up my portfolio, and now 10 years later here we are! I'm the Principal Designer and Creative Director of a multimillion dollar Interior Design Firm with multiple brick and mortar retail shops, as well as an online shop where we sell home decor, furniture, rugs, lighting, clothing, shoes and accessories. My husband, Vince, came in as our CEO in 2019, which helped catapult our business, growing from a one woman show, to now a team of 50+ Designers and support staff.
And then fast forward a few years in corporate America, I worked on the sales marketing team for the Today Show and I absolutely loved my job. My boss was incredible and motivating and the women on my team were amazing. And I think being in that environment actually allowed me to figure out what I wanted next. I was happy, but realized that industry wasn't for me long term. 
I had always been obsessed with homes. I remember that part of my morning routine was (and still is!) reading Architectural Digest articles and looking for homes on realtor.com for fun. In hindsight, it's so funny to think that this career path didn't click sooner for me. My fiancé at the time (now husband and father of my two children!) would say "Why don't you consider doing this?" I'm like, "What are you talking about? I didn't go to school for design. I can't do this, are you crazy!"
But I started taking online classes through the New York School of Interior Design while working at NBC when I got home at night and on the weekends. I absolutely loved it and realized that I really could switch careers. So I quit my job at NBC and split my time taking classes at NYSID and interning. And it kind of just went from there!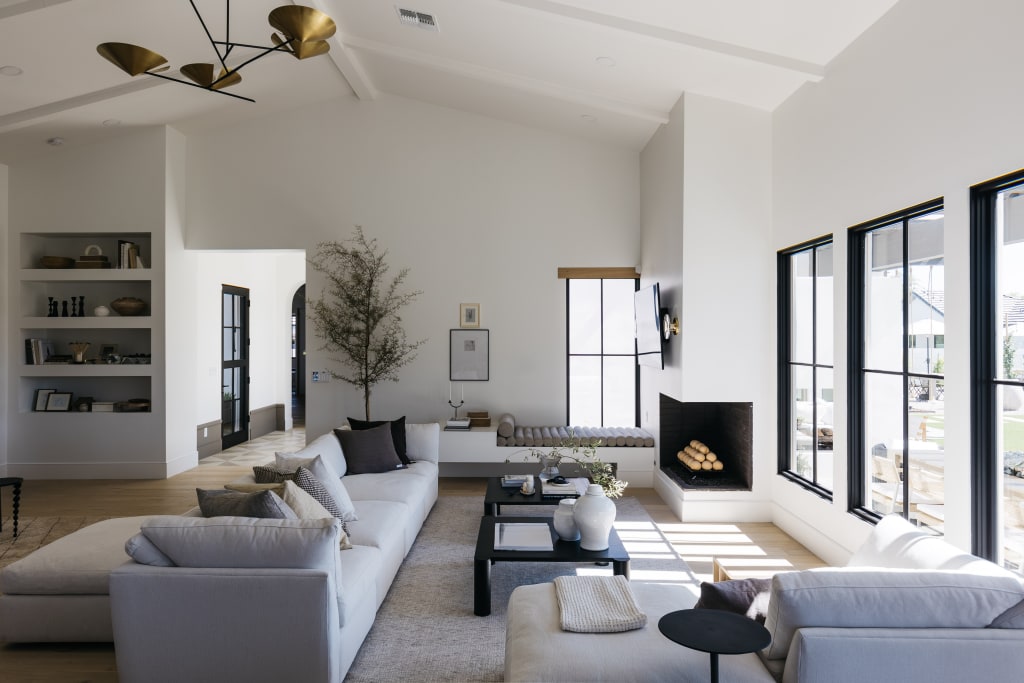 How do you describe your "Organic Desert" style?
Organic Desert Living™ lives within me, both personally and professionally. I coined the term and style because I was exhausted trying to explain 'my style' to friends, family and eventually design clients. When this firm began, we designed in all styles. Then as things evolved, I found myself constantly leading our design team back to a few very distinct combinations of muted color and endless texture. It wasn't long after that we started noticing how our 'style' had legs of its own and it deserved a name. It stems from our love of our region, the calm presence of the desert and the effortlessness that comes with living without restraint and reform. 
What are some signature design elements you like to use?
Aside from our trademarked, signature aesthetic Organic Desert Living™, we are known for our use of thoughtfully placed oversized lighting, risk taking in tile selections, big and brave marble and various, unique takes on your traditional gallery wall.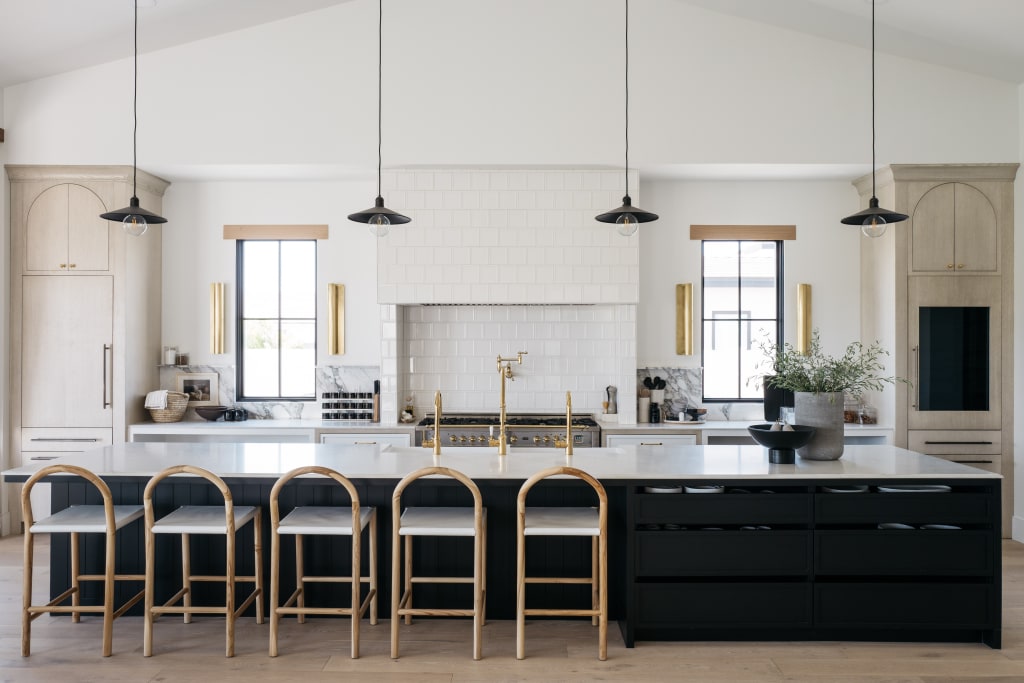 What is the best piece of interior design advice or rule of thumb you have learned?
In my corporate life, we lived by the "Yes is the answer, what is the question?" philosophy in everything we did. That same philosophy is something we've brought into the way we do business with our clients, employees, partners and vendors. While it might not be a specific "Designer Tip," I think it's important for Designers to think beyond the creative nature of our industry, and realize that Interior Design is a business just like anything else. Having a strong foundation to your business will create a clear roadmap to be able to focus on the Design, and I believe strong customer service in all areas is the first step! 
What kind of projects do clients come to you for?
THELIFESTYLEDCO™ is a full service Interior Design firm with a focus on residential new builds, renovations and interiors. Our clients come to us wanting to create their dream home, but they come to us specifically because they love and want our Organic Desert Living™ aesthetic for themselves!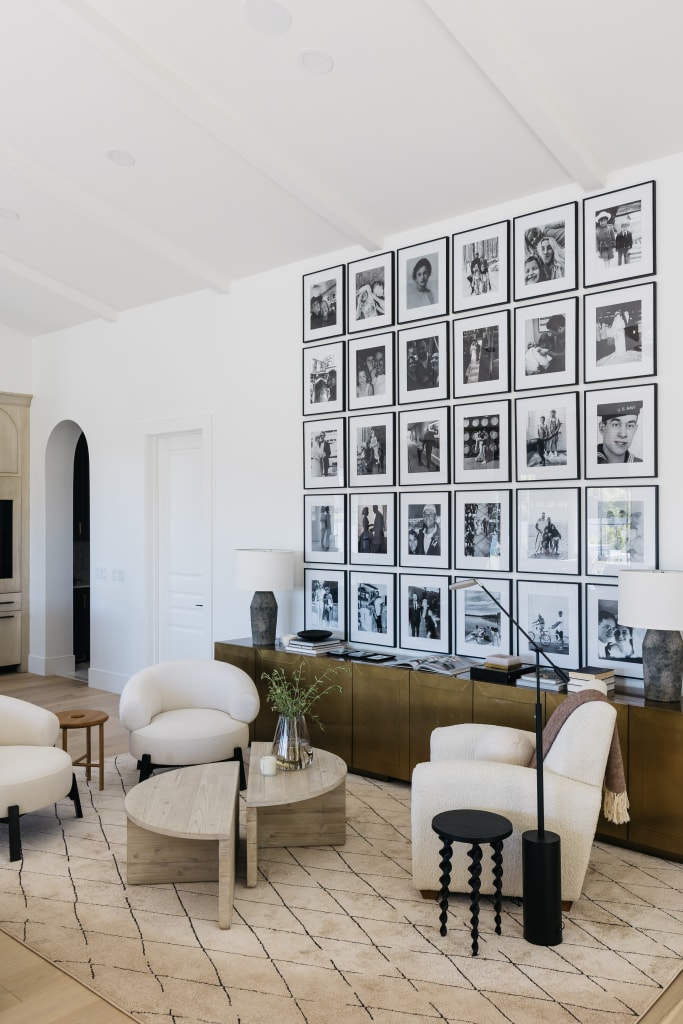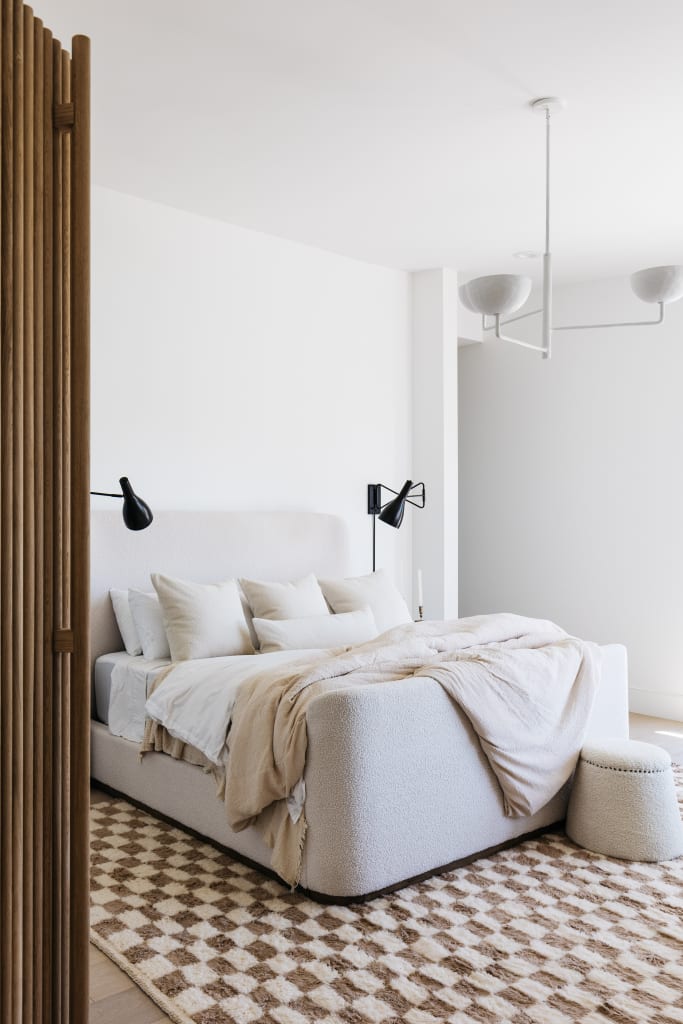 When it comes to sourcing, do you put an emphasis on local creators and artist?
As a small business owner, I know how important it is to support our local makers and creators! In our projects we source from many different places and definitely make sure we turn to our own backyard first before going anywhere else. When it comes to our clients, if we can find them a piece that is both unique and supports local, we will always go that extra mile.
What is your all time favorite project you have worked on? Why?
I'd be lying if I said my favorite project wasn't my very own home, #theODLhouse! I designed the whole thing by myself (still got it!), in partnership with some amazing companies, too many to name them all but notably Sierra Pacific Window and our builder, Craft Homes. It was such a privilege to be able to design our forever home, and make it totally personal to me and my family! These days I don't have my hand in many of our projects as the Lead Designer, and I loved the opportunity to show my personal take on our signature aesthetic, Organic Desert Living™. I created the aesthetic and coined the term years ago, and since then it has grown and evolved, taking on the personality of our Designers and clients. Since #theODLhouse was my own home, I was able to bring Organic Desert Living™ back to its roots with my own personal take. #theODLhouse pushed me as a Designer, and it's a project I will forever be proud to have my name on.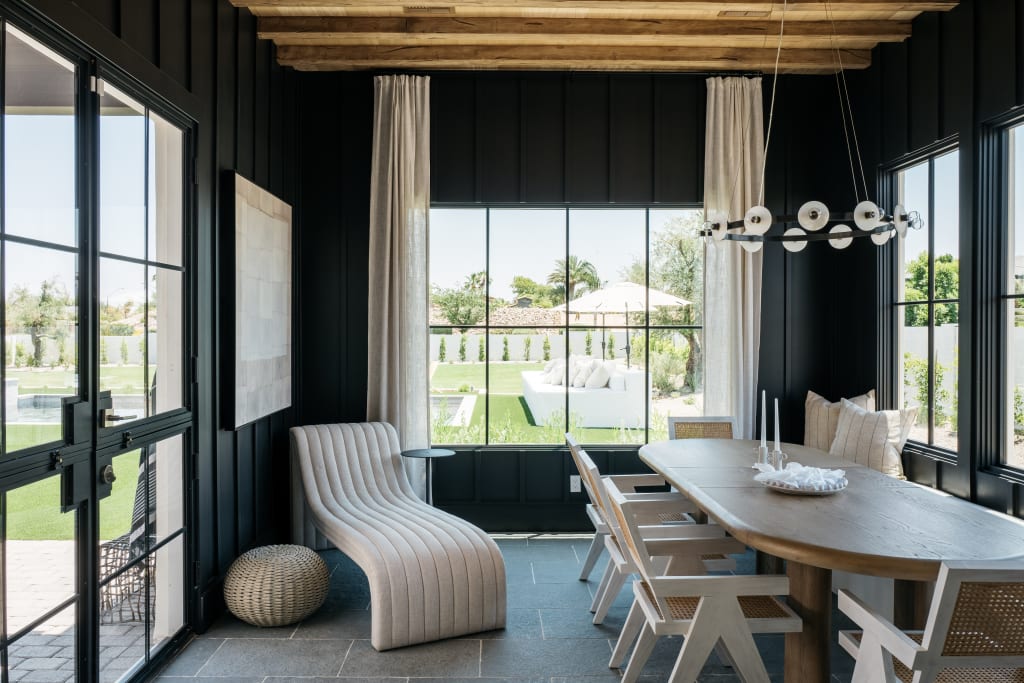 What is a new design aesthetic, style, or piece you are currently excited about?
While we really focus on neutrals, there are plenty of true colors playing right alongside our trusted neutrals – specifically GREEN. So many muted and natural shades of green are being worked into everything from fashion to home decor, and I am here for it! I am also obsessed with how much femininity is surfacing in interiors right now.
What excites you about the future of interior design?
Design really is anything goes… yes there are "rules" but even the most experienced and technically trained Designers play outside of them. I personally feel like the future of interiors is showing how truly similar to most human behaviors it is in that it is cyclical. We are seeing such a nod to past ways of living with more closed floor plans, the return of formality and the desire to truly live in your home. With the return of formality, living in a "museum" is further down the priority list than it's ever been! I'm excited to show people you can have both a well appointed home, and one you can actually LIVE in every square inch of, and set your home up to learn and grow with you!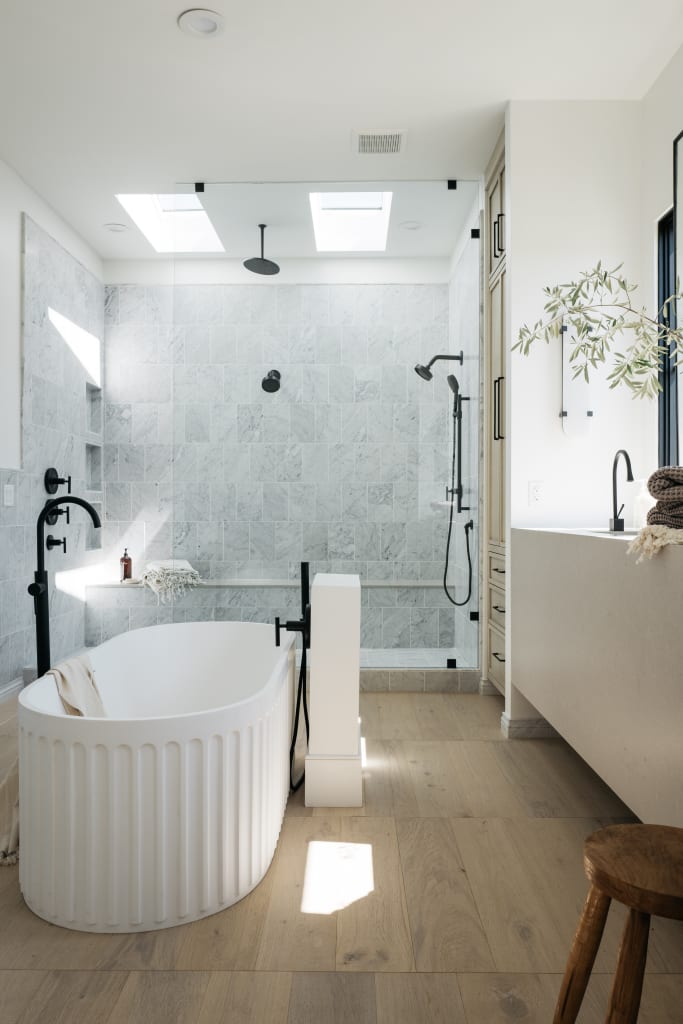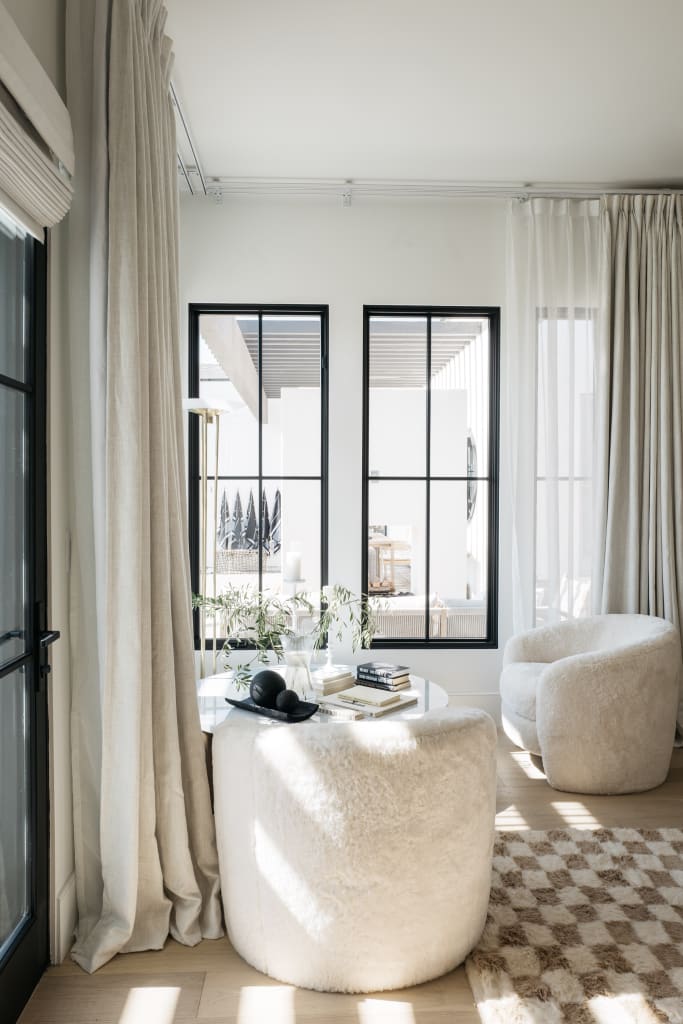 Do you have any interior design trend predictions?
As I mentioned previously, I do think color is coming back and for me personally, I expect we'll see it in our work in a more muted way. However, even those rich and saturated colors like burgundy and navy are coming on strong and bold! 
Pattern play is always around, but the consistent use of pattern between, lets say, a wallcovering, pillow fabrics and upholstery, all playing together in the same print and same space. When well executed, this can be such a moment and I think we'll be seeing a lot more of this quite soon! 
Last, putting even more emphasis on heirloom and vintage pieces, pieces that mean something and are not part of the revolving door of home accessories that can feel pressuring!
See Some of Kristen's Favorite Items on Wescover!