Spotlight: Anna Kenoff of Morpholio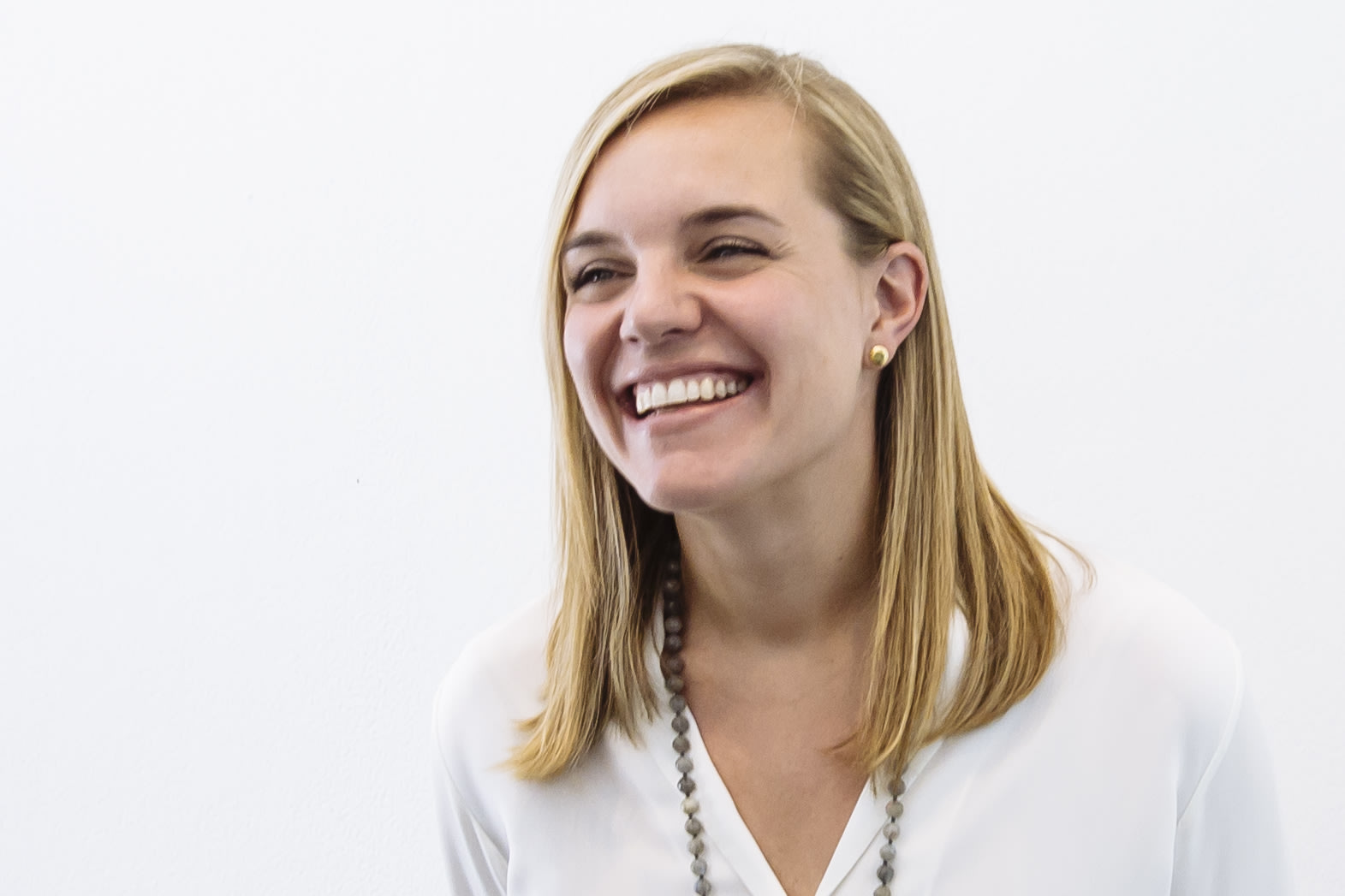 Anna Kenoff is an architect and co-founder of the design software company, Morpholio. We sat down with Anna to learn about how she got her start, what she is most excited about for the future of Morhpolio, and more!
How did you first get your start in architecture?
I started early. I went to undergrad for architecture at UVA. Then I moved straight to New York and ultimately went to Columbia for grad school.
At the time, I was hoping to work on architecture that took a position of some kind. I went to work for a small firm, Work AC, that was an offshoot of OMA (Office for Metropolitan Architecture). We did things like libraries, New York residential and retail, and a public farm in Queens of all places. I did a lot of work with the Museum of Modern Art exhibitions. 
I was always interested in the conversation about design in the public realm—how it affects the city, how the city affects the larger political landscape, and where these issues intersect. That was my focus at the time.
How did you transition from architecture to starting Morpholio?
I practiced architecture for about ten years. 
My partners and I were all working in firms. The iPad had just come out, so we were carrying them around, but they weren't yet doing anything for us professionally.  We realized that this magic screen needed to be a portfolio.  We spent so much time presenting our work and back then, portfolios were like books, which are fixed. When you wanted to update the story, you had to start over again. We had the idea to create a digital portfolio where your work could be constantly changing, updated, and represented.
So the four of us got together and started a portfolio app, Morpholio. On the iPad, we knew that people would start interacting with their work in new ways via the touchscreen, and we wanted to help shape that.
Thankfully, the iPad got bigger and the pencil came out around the time that we were pushing drawing into Morpholio. That launched our drawing app, Trace. Trace is for architects, by architects, and it's all about drawing for architecture and design.
At that point, we had the white space of the iPad, the Pinterest piece, and product companies creating libraries. That became Morpholio Board, the best interior design app for creating mood and design boards.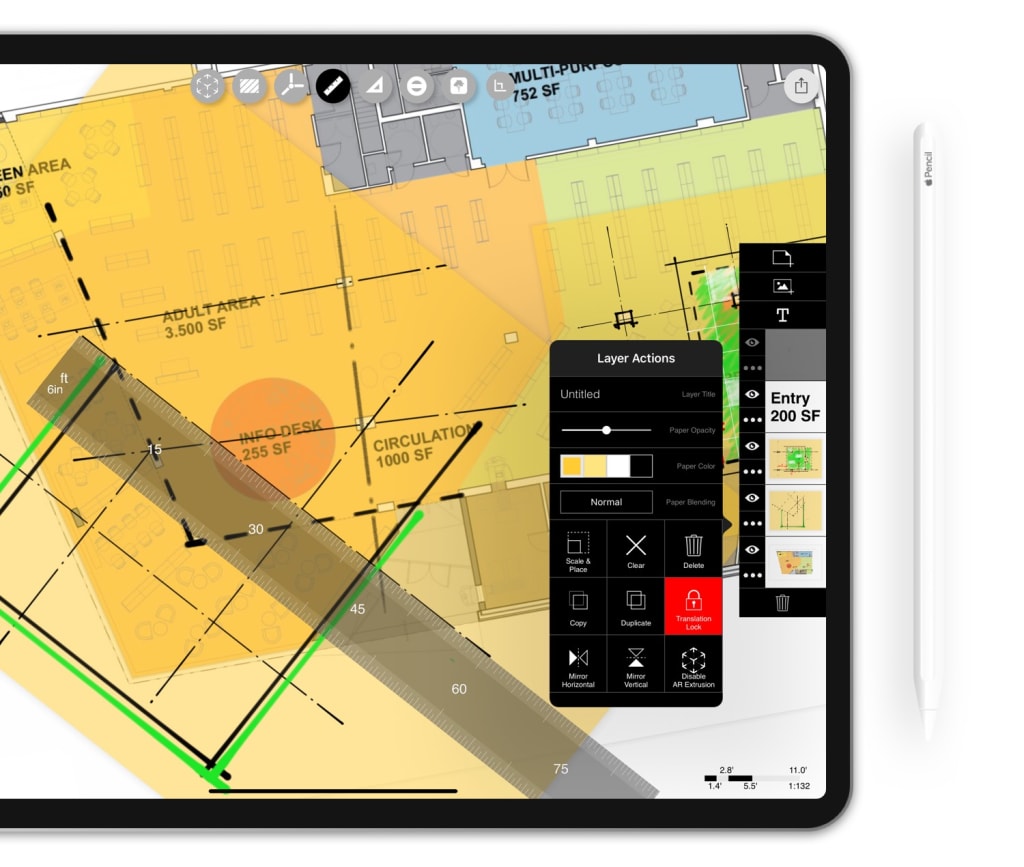 How do you work with interior designers to make Board best for their processes?
We have always been a company that's 50% research and development (aka coding) and 50% design and communication. We learned from some of the most interesting companies, Apple, Nike, that building a strong community is incredibly valuable.
We've always been as invested in cultivating that community as we are in building the tools. Instagram has been an incredible place for connecting directly to the people that are using our software. I talk to people almost every day about what they need and how they work.
What are the top benefits for interior designers of using Morpholio Board?
When we talk to interior designers, we hear a few things. One is that they need more time to design. The other is that their tools need to be simple. It's important that things are easy to learn, easy to get up to speed on, and very intuitive.
To that end, we've kept Board really simple and intuitive. There's a lot of white space and a really straightforward set of tools. 
One of the things I love about Board is that you can work through a problem. You're starting a project, creating a mood board, and thinking through the board as you're producing it. Then, it may evolve into a design board, and you have something you can present to the client. Rather than doing the process twice, you can roll your workspace into a presentation. 
Not to mention our List and Cut Sheet features.  While you're creating your board, with images, it's creating a list of products and a set of cut sheets for each product behind the scenes.
Also, when you bring items into Board from the internet or Pinterst, the app maintains the link and other info like the name and company of the item. So you don't have to go and regather all of the sources.
Board lets creatives be creative. Those other tasks happen in the background so that at the end, you're not starting from scratch.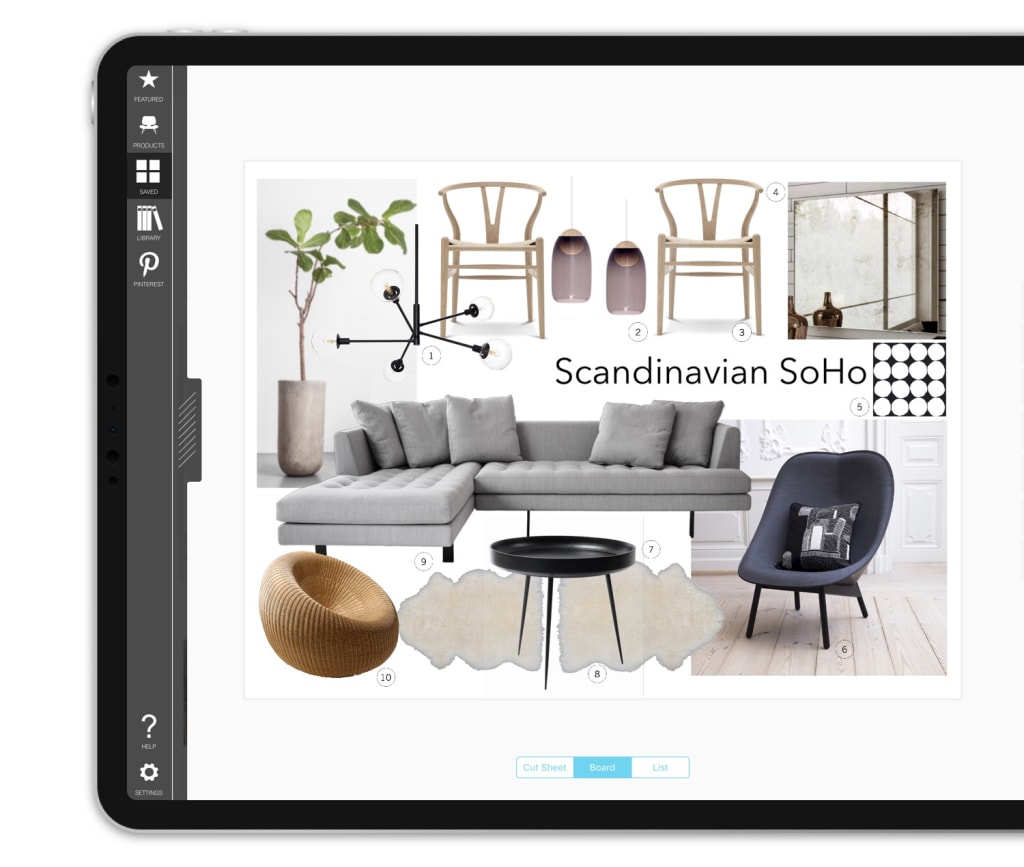 Are there any new technologies that you're working on bringing into Morpholio?
Augmented reality is super interesting for designers because it allows you to insert something into a real place, time, and space. This is important in our community because architecture and interior design are inherently site-specific.
When Apple put the AR camera in the iPhone, we integrated that right away. In Board, we have an AR color capture which allows you to pull color from your environment. If you're inspired by a palette or a painting somewhere, you can pull those things from the real world, right into the iPad.
The most important AR feature for Board is the AR furniture library. As companies develop furniture models, you can use Board to drop them into your space. You can check out a chair in your living room, walk around it, and see how it feels. Then you can make better decisions about whether you want that chair on your board.
We also have an AR drawing tools, AR SketchWalk, and an AR camera in Trace. Those allow you to take really intelligent photos of the space you're working in (capturing the dimensions and perspectives). Then, you can sketch right on top of the space like a pro.
There are also interesting developments with AI and the search process for design. Let's say you have a beautiful lamp from Wescover that's soft and cloud-like. You can drop it into the search tool in Board "Shape Seed," and it will serve you results of other things that are similar in style. It's using machine learning to assess this item and show you things that might be stylistically similar. 
Ultimately, it's still up to the designer to make the connections and decisions. AI is not replacing humans, but it can aid the search process for designers.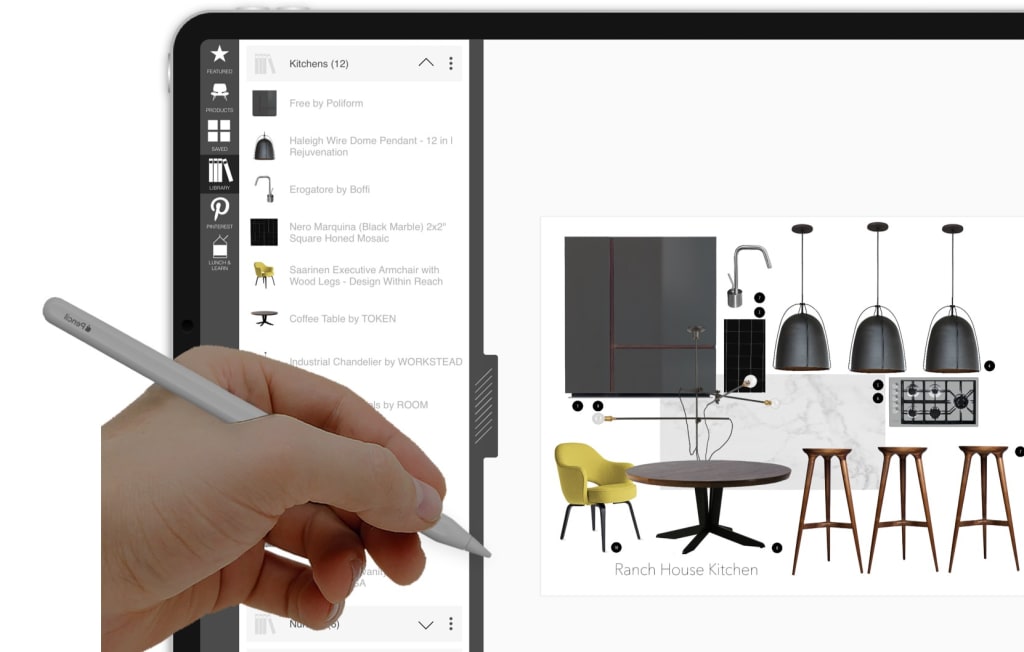 What skills were you able to translate from architecture to your tech company? Were there any specific challenges in the transition?
Columbia is a school where the emphasis is on design-thinking and problem-solving. There are a lot of skills that you can apply to any process, whether you're designing a more sustainable tower or a piece of software. We've been able to transition from designing one thing to another because we all have a built-in problem-solving mindset.
The hardest part was that when you're a designer or an artist, you tend to work on something in isolation and you don't share it with the world until it's perfected and finished. With software, it's more experimental. You have to learn to make something, put it out there, and see how people use it. Then you go back into the studio, redesign it, tweak it, update it, put it back out there, and see how people use it again. If it doesn't work, you're going to hear about it.
Learning to be willing to put things out there, test them, get feedback, and go back to the drawing board has been a real growth process over the last ten years.
Find Wescover on Morpholio Board!
We are excited to announce that you can now find a curated selection of Wescover Creators in the Morpholio Board App's product gallery.
This means that you can discover and save your favorite designs straight to your mood and design boards.
Explore some of our favorites here!
To learn more about Morpholio, visit their website.