Ambassador Spotlight: Nicole Roe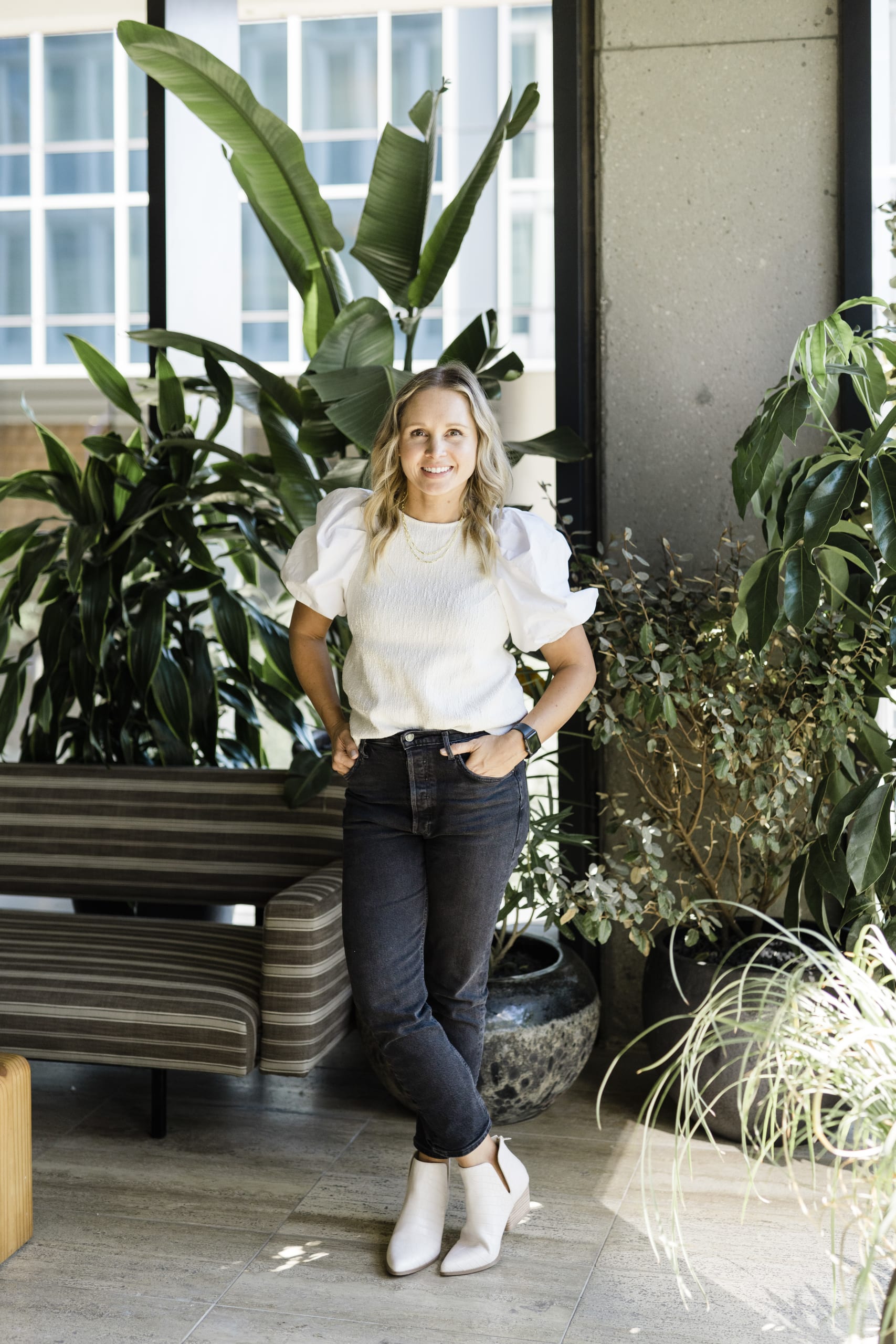 Wescover Ambassador Nicole Roe is an interior designer working on custom new builds, renovations & full-service furnishings. We sat down with Nicole to learn about how she got her start in interior design, her inspiration, and much more!
How did you first get your start in interior design?
I was always affected by my surroundings. If the lights were too bright or the paint color was awful, I wanted to make it better or I couldn't settle. I've always been creative but when you're growing up, you get pushed in the other direction if you aren't a great artist or muscian. I was good at math and the other normal subjects, but I didn't know what else there was.
I went to Georgia Tech for college and got a degree in Building Construction. I had an internship with a luxury developer that was doing high-end condos, restaurants, shopping, etc. We worked with a design firm and I just knew it was a career that I would kill to be part of. Growing up in a small town, there were only a couple of decorator but it wasn't something that I knew was a career, but it always stayed in the back of my mind.
I graduated college, moved to Florida, and started working for a construction company doing business development and marketing PR. I left after I had my first son and was stir-crazy. We'd been renovating our own house and I'd always helped renovate friends' homes. I got hired by my in-laws to help with marketing part time but ended up renovating their office. 
At that point, I started working on small interior design projects for extended family and friends. Then next thing I knew, I had multiple new builds and renovation projects. We became an official company. I currently have a team of three and we have a design studio and warehouse. The flexibility of being able to raise my kids, do awesome projects, be creative, and be my own boss has been super rewarding.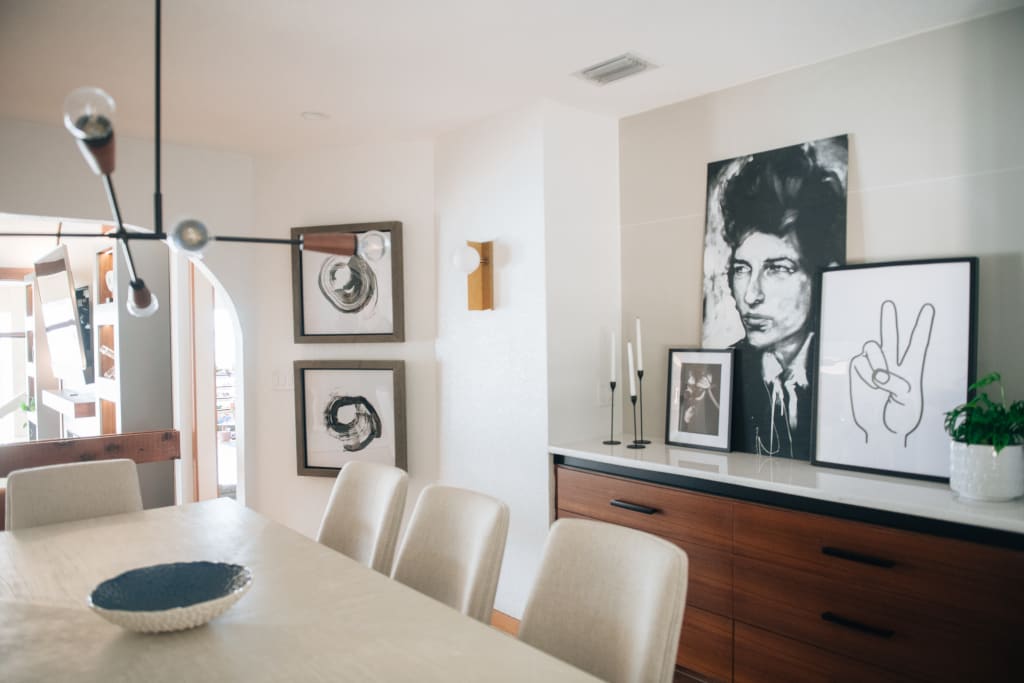 How do you describe your design style?
We're big on function and we're big on pushing our clients outside their comfort zone. We're not stuck on a certain style, but we definitely like to take bold risks. We'll mix the clean lines of a sofa and a more traditional coffee table with a vintage side table, a cool sculpture, edgy wallpaper, and a fun rug. We do things that aren't necessarily the norm.
Our projects definitely vary based on the client. My goal isn't to have somebody look at pictures of my projects and know that I did all of them. We keep it fun. We keep it different. If the client's not 100% sold, it's kind of a good thing because they need to be able to trust us to finish it up.
What kind of projects do clients come to you for?
We do a little bit of everything. We do commercial projects. We just knocked out a 14,000-square-foot commercial renovation. It was a huge office in an old building and we made it awesome with tons of wallpaper, neat ceiling treatments, and paint. We had a muralist come in from Louisiana and paint murals on walls.
We have also done smaller real estate offices or dental offices and we've done single offices for people moving into new companies. But we tend to do higher-budget commercial projects.
With residential, we do new builds, additions, and renovations. We also do full house furnishing and styling projects. Sometimes we come in and completely style out a house that's almost finished but needs art and everything else.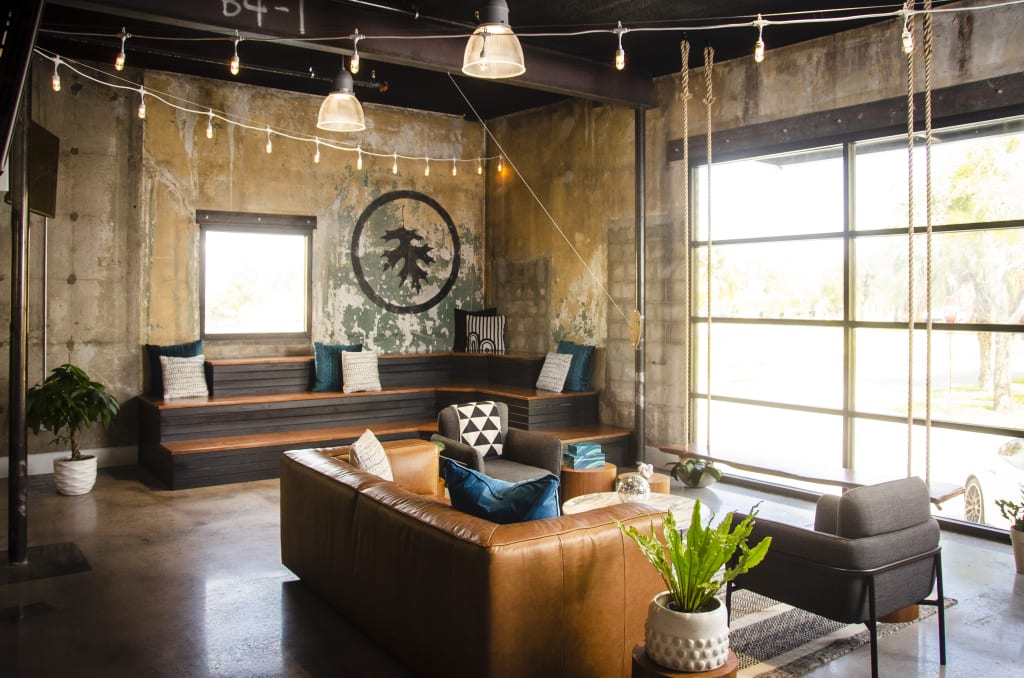 When it comes to sourcing, do you put an emphasis on local creators and artists?
We do. It goes back to everybody's projects starting to look the same. We try to find vendors who are comfortable going outside the box and working with us to do a different cabinet type, fabricate the countertops differently, or a seamstress who's willing to mix it up a little bit. 
We'd much rather work one-on-one with somebody. We want the client to know that what they have is one-of-a-kind. They didn't order everything from a big box store and now anyone can look at that Instagram picture and repeat it.
What specifically excites you about the future of interior design?
We're super into nature—wood tones like teaks and walnuts or even alder. I love that people are wanting us to fill their spaces with natural materials and plants. I'm also happy that people are wanting wallpaper again and exploring all the different types of wallpaper. We just had a local concrete artist do a concrete fireplace and columns for us. I love layering different textures by bringing in wallpaper, wood, concrete, etc.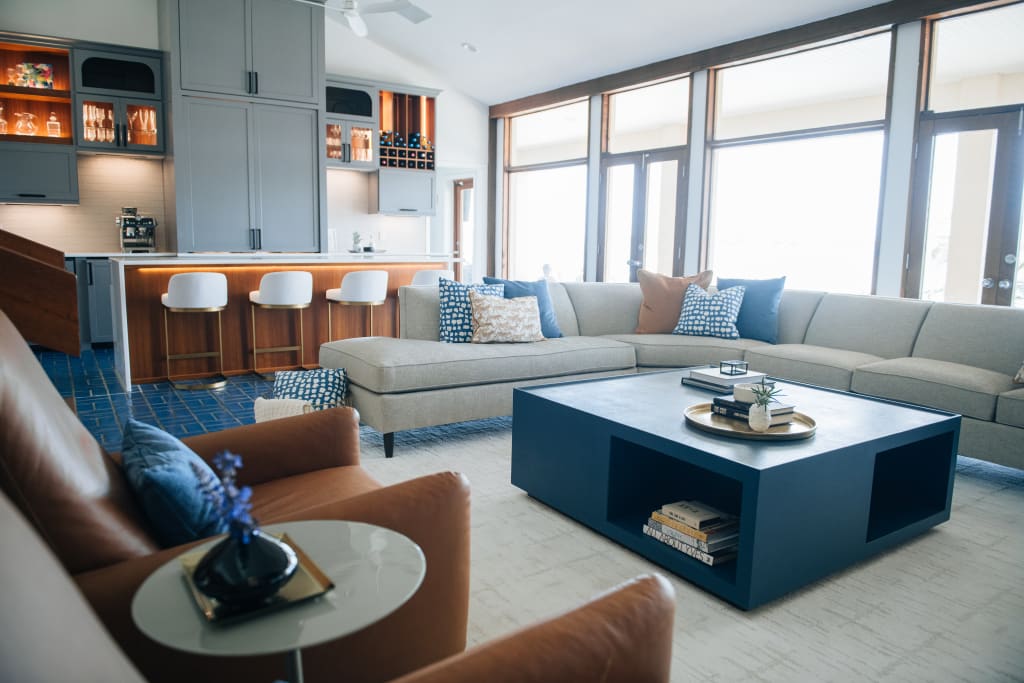 What is the best piece of interior design advice that you've learned?
Don't be afraid to be bold and take risks. Add cool stuff, pick weird things, and layer it on. Also, when in doubt, go vintage. Find vintage makers or vintage lines. Use real material. Natural materials like marble and wood are always going to be in style. Don't be afraid to take a risk on those things.