Ambassador Spotlight: Kristin Kong of K Kong Designs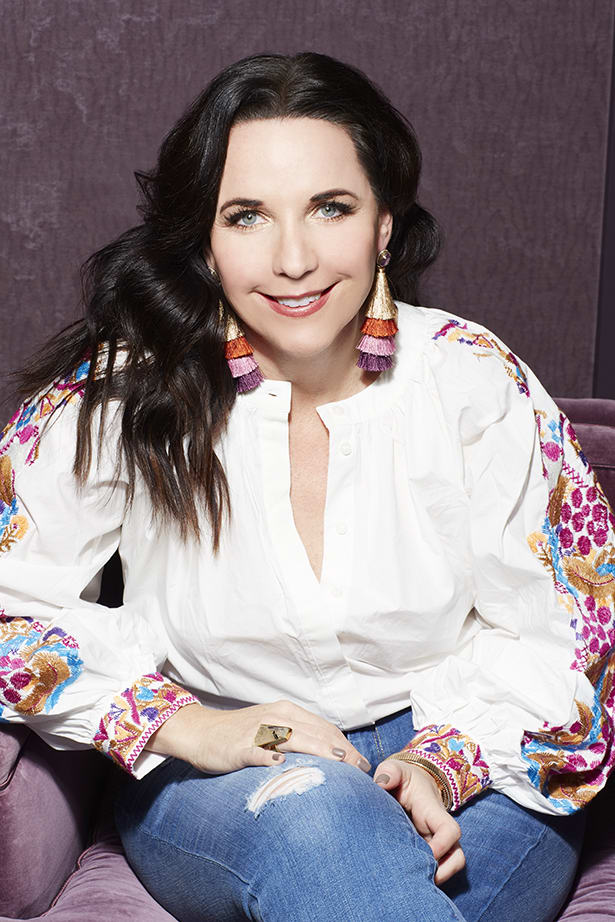 Wescover Ambassador Kristin Kong is an interior designer and founder of K Kong Designs. We sat down with Kristin to learn about how she got her start in interior design, her inspiration, and much more!
How did you get your start in interior design?
I attended Vanderbilt University pursuing a degree in economics until I took the Stats class and was hit with the realization that this was not my path. Having always been creative, I made the wise decision to switch my major and received my BFA in Art History, minoring in Studio Art. 
While I was in New York working in the fashion industry (still not convinced I'd found my forever career), my mom suggested I consider interior design school, and everything fell into place. I found my true passion for design and décor and was able to apply my sensibilities to three dimensional spaces.
For many years I worked on a variety of project types for a large commercial architecture firm in their interior design studio. I found that my greatest interest was in the projects that had a more residential feel, like the condo and multi-family work. Having the confidence gained from my experiences at the firm, I decided that I wanted a new challenge, one as a business owner specializing in residential and small-scale commercial projects. In July we will celebrate twelve years of business, where we have focused on custom interiors that are inspired by architecture, form, and function.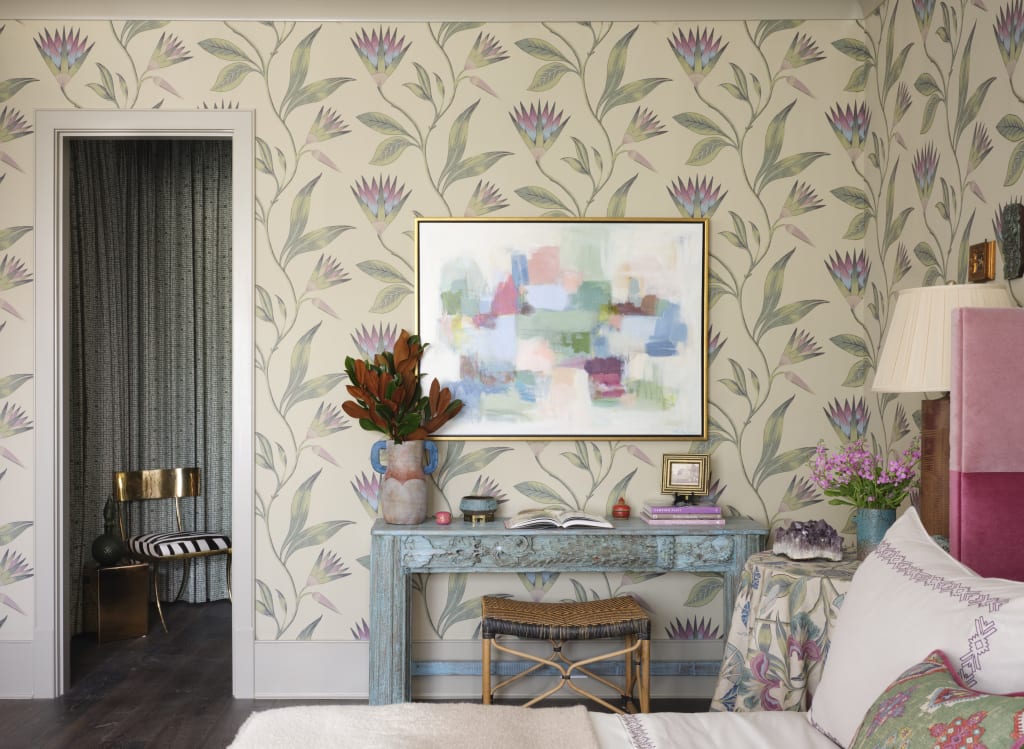 How would you describe the K Kong design style?
Our style is always client focused – all about them and not necessarily about us. One thing that is consistent and does seem to draw clients to us is our use of color. We do try to push the boundaries when it comes to mixing patterns, colors and adding a little bit of retro style. Maybe because I grew up in that era, but I am partial to objects from the 70s and 80s. 
My Philosophy has always been to live with what you love. You do not have to stay in one "style" lane. If you have individual pieces that you cherish, that speak to you and have a story behind them, when they are assembled, they become a collection. We curate this collection of your life to create beautiful, interesting spaces.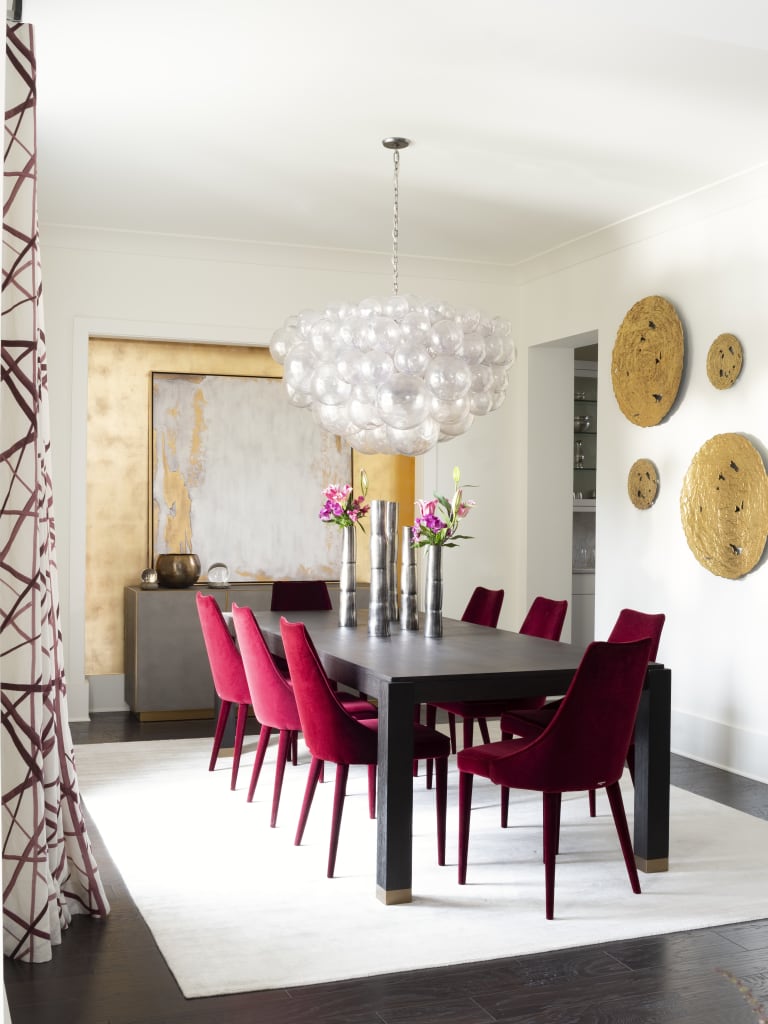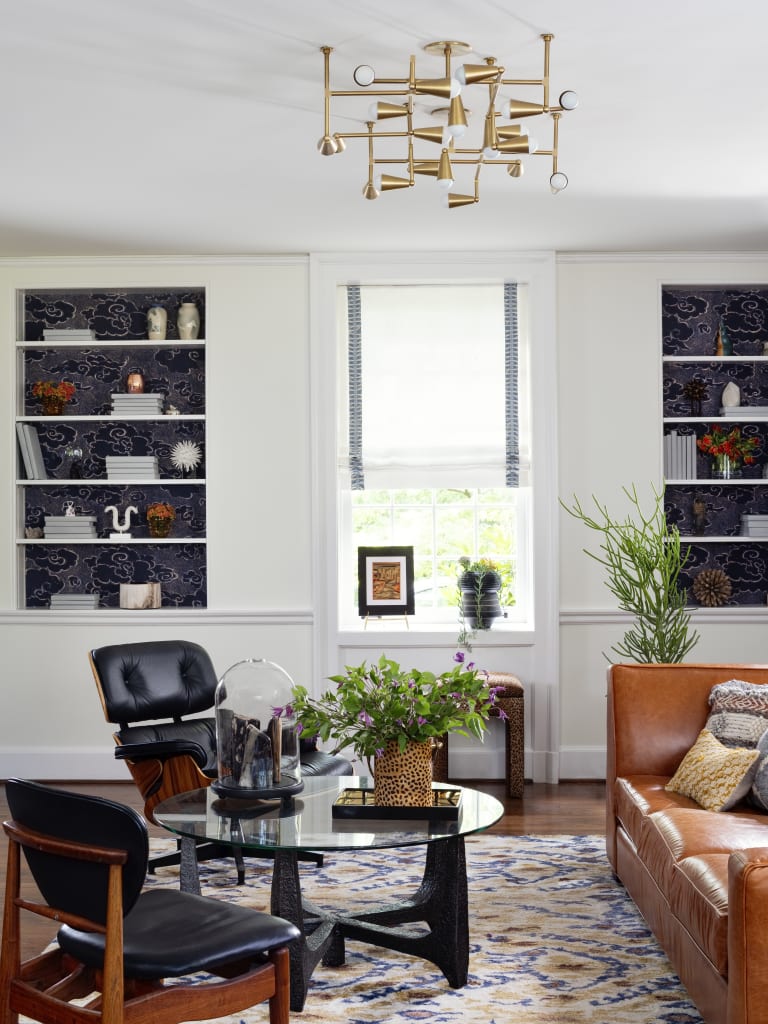 What's a piece of advice or rule of thumb that any designer needs to know?
I am a big believer in trusting your gut. Often with design – especially when homeowners try to design themselves – the big, missed mark is scale. When it comes to lighting, people will often select under sized fixtures that don't fill the space properly. Or they are afraid to really fill the room with the right amount of furniture because they think it will be too crowded, when actually, it is the opposite. When there is too much space, a room is not inviting and hence the importance of hiring a designer.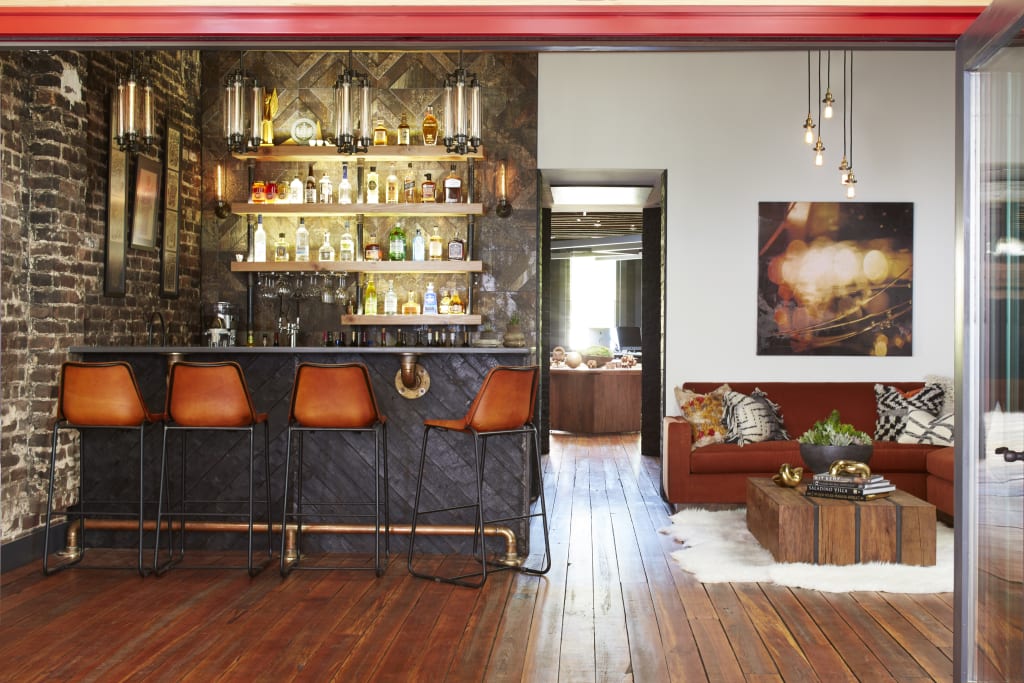 When it comes to sourcing, do you like to put an emphasis on custom furniture and local artists or creators?
We try to do custom furniture wherever possible and support our craftspeople. Having studied art, I love following artists and looking at art. Clients want you to be able to tell them the story behind pieces. A lot of that story is the artist, so that's really important. 
Plus, we want to create spaces that are unique and customized, not cookie-cutter. It's imperative to our work to have little art pieces that make the space unique. You want to have signature pieces in your home that start conversations.
From a sustainability angle, I'm tired of our throwaway culture. Nine million tons of furniture goes into landfills every year because people don't want to reupholster or repurpose it. When you're buying a piece that's unique and special, it has longevity because it becomes an heirloom that gets passed down.
What new styles or design trends excite you for the future of interior design?
After all that time at home during COVID people began reflecting on their surroundings, and how it impacted their life, health, and happiness. When you fill your environment with things that you love and pieces – whether it be pottery, art, or furniture – that really speak to your soul, that is the real importance in what we do. What brings us immense joy is helping our clients realize their vision for a space that manifests whatever they are seeking – comfort, delight, diversion, solace – a home that they are grateful to wake up in every day.