Ambassador Spotlight: Barbie Palomino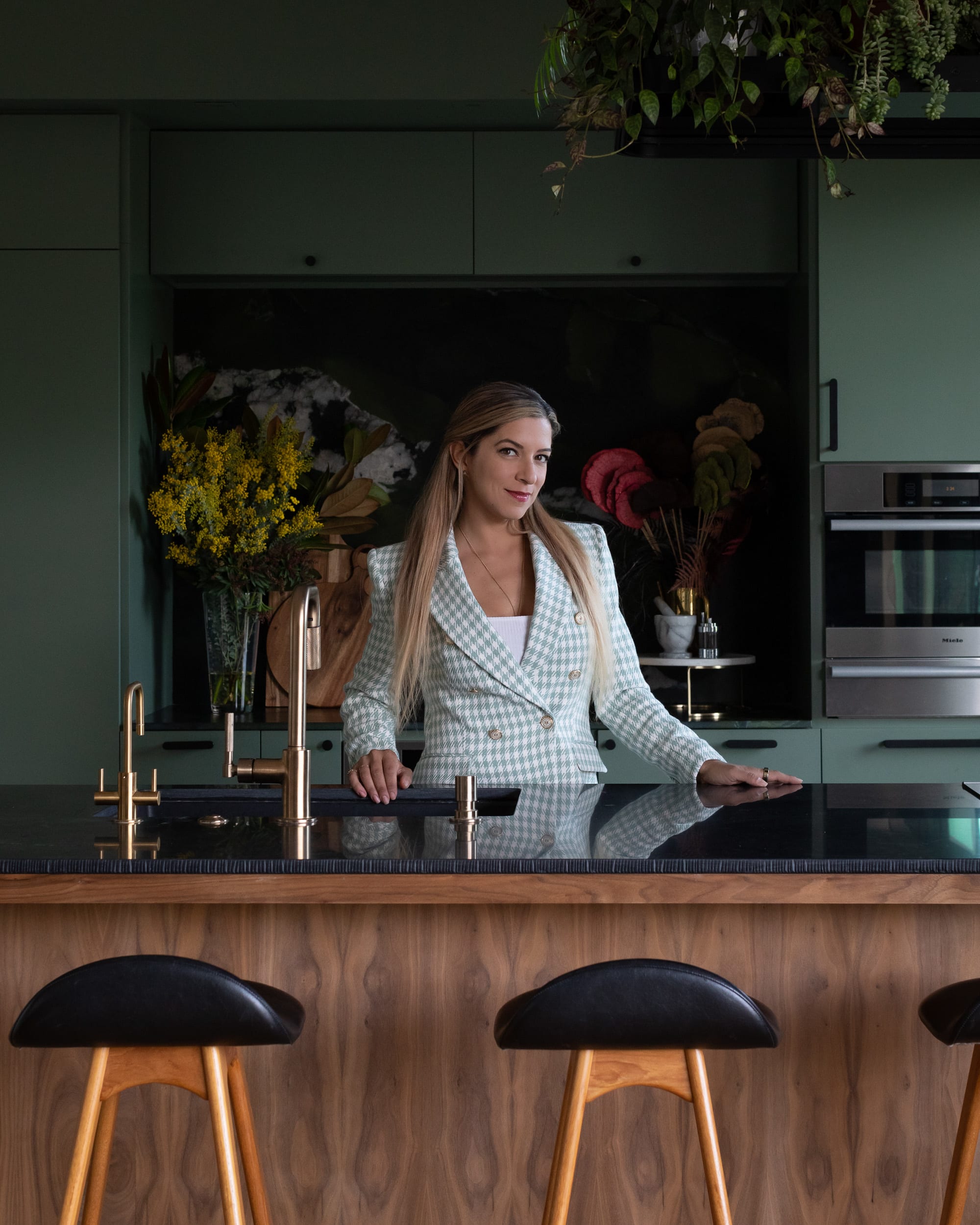 Wescover Ambassador Barbie Palomino is an interior designer and founder of Studio Palomino. We sat down to Barbie to learn about how she got her start, her move to Hawaii, and her plans for the future. 
How did you get your start in interior design?
Since I was a little girl playing with my Barbies, I have been obsessed with arranging furniture and creating spaces. When I was around ten years old, my life changed forever when my parents let me remodel my bedroom. We worked with a showroom and created a bunch of built-ins such as a workstation and dresser since it was a pretty small room. That was my first foray into understanding the importance of functionality in any great design. I had so much fun doing it and became instantly hooked!
Later on when I started to express my interest in doing it as a career, my dad told me that I couldn't major in Interior Design because I would never make any money in the industry. So I went to school and got a business degree instead. Two years after graduating, I still couldn't kick the design bug so after a lot of convincing and with his support, I was able to enroll in an interior design school in Los Angeles. I earned that degree in 2007 and here I am today doing what I love 24/7.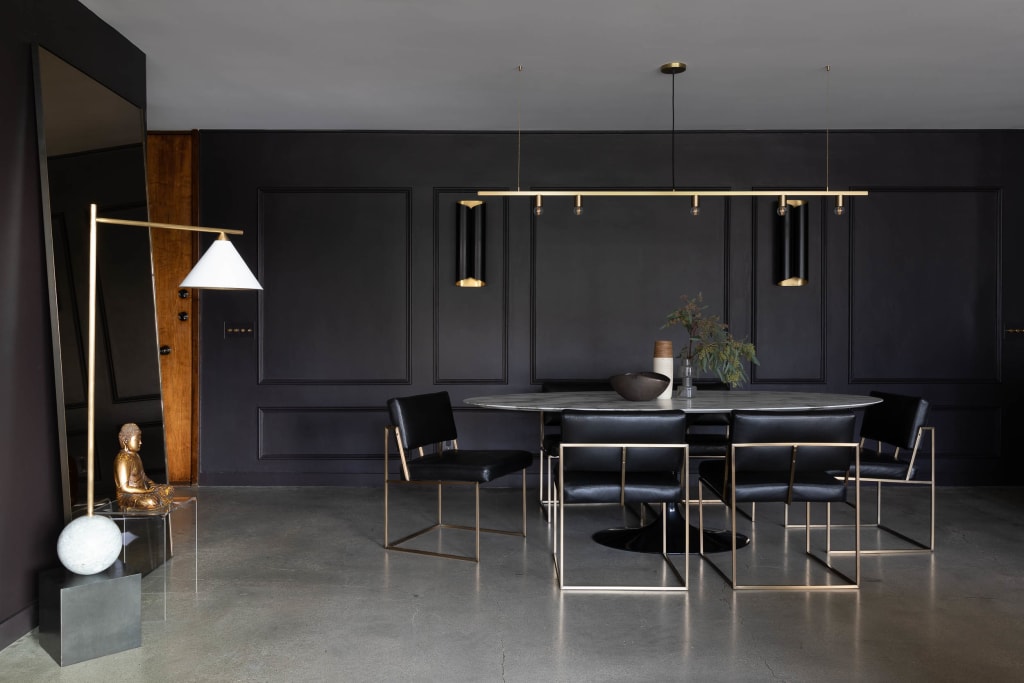 How would you describe your design style?
I don't have a signature style by choice. I want to work on a wide variety of projects because I'm personally drawn to so many different styles. I love modern, but I also like antiques and crazy accent pieces. I find wabi sabi soothing but also crave contrast. I don't want to be pigeon-holed into one style indefinitely so prefer to choose projects where I can stretch my limits.
I'm fortunate to have worked on a diverse array of projects while still staying rooted in modernity. Clients also come to me for a healthy dose of color. Growing up in Miami as a Cuban-American, vibrance was a big thing for me culturally. This has shaped and inspired all of my designs while still making sure the client's personality is in there as well.
What kind of projects do your clients come to you for?
My projects are primarily residential. I started in hospitality, working for a Hollywood design firm that specializes in remodeling huge branded chains as my first job right out of design school. Since then I've completed a few other hospitality and restaurant projects here and there, but I would say about 90% of  my work today is for high-net-worth families and individuals.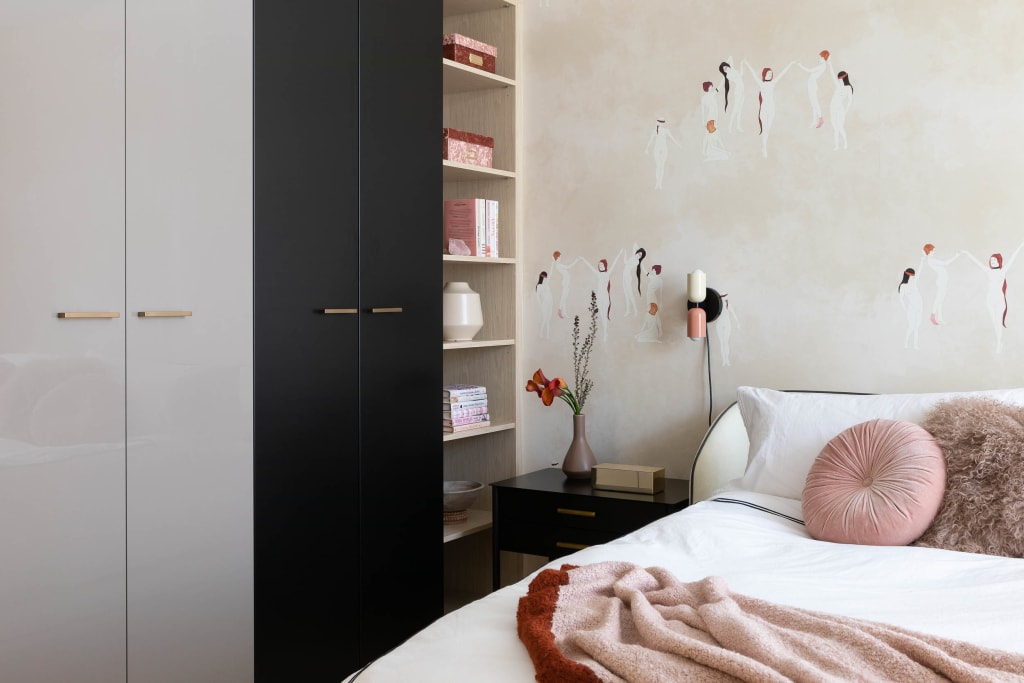 When it comes to sourcing, do you try to put an emphasis on local creators and artists?
Working with local artists has risen to the forefront of my design method since moving to the Big Island of Hawai'i. Back in Los Angeles, projects were primarily driven by budgets and trends, so I largely used wholesale vendors. Now that I'm based in the middle of the Pacific Ocean, I'm a lot more mindful of sustainability and supporting on-island creators. It also makes sense in terms of turnaround times and bolstering the island economy as much as possible.
I've also really enjoyed getting to know the local woods such as mango, ohia, and koa — and anything else that grows here. We have some amazing woodworkers which I look forward to collaborating with on future projects and custom pieces.
How has your style transformed since moving to Hawaii?
It's hard to believe, but I have somehow gotten even more functional. Living in paradise has lots of extra considerations. Where we are, in South Kona, it's all open air. Our home doesn't have air conditioning, so all our doors are open all of the time and it rains quite regularly. When I first moved in, I excitedly bought amazing wallpapers to put up. Within a few months, all of them had grown mold so we had to rip it out and do an abatement on all of our walls. It was a quick learning curve!
Since then, I've gotten a lot more technical. I have to consider more elements than I normally would such as the location, climate, and conditions for mold and mildew. We have about 10 micro-climates in Hawai'i, so every design needs to be geographically-specific so it can last the test of time. For example, I can't offer velvet in South Kona because it's going to get sweaty and musty.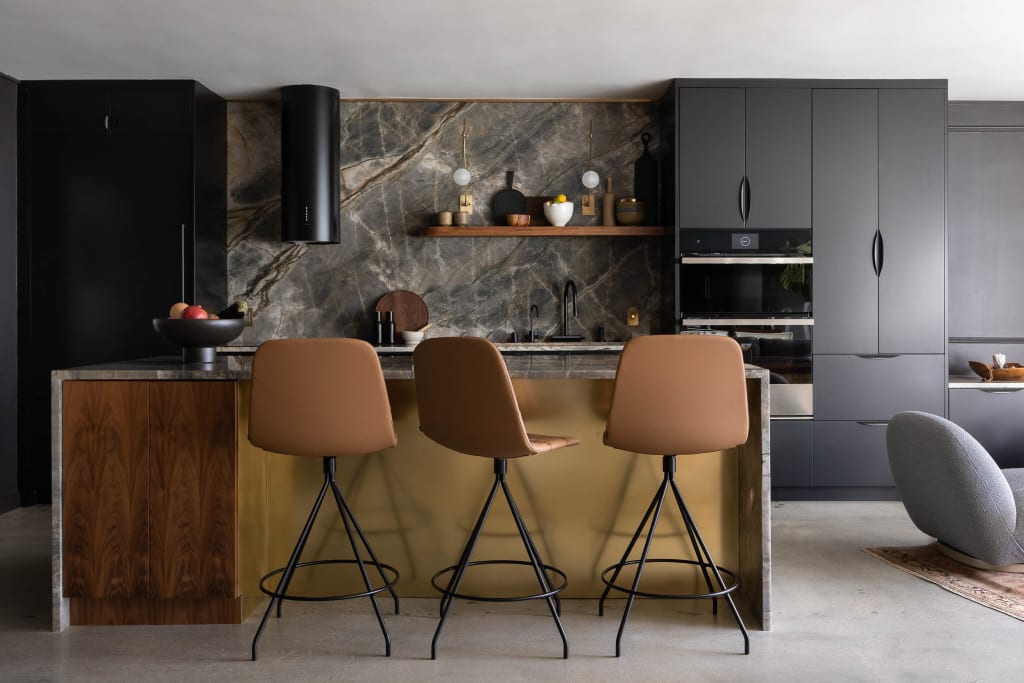 Are you working on any new projects that you're particularly excited about?
Safe to say I'm SUPER excited about my new store opening this year. There aren't a lot of mid or high-end furniture options here on the Big Island, let alone in the state. When it comes to design tastes and offerings, I often say that Hawai'i is about 20 years behind the US, and the US is ten years behind Europe. So it takes a long time for stuff to trickle over here. I look forward to helping to push that needle forward.
The space I've chosen is in an up-and-coming neighborhood where lots of other new businesses with younger owners are opening up. The plan is to provide modern island living options through high quality furniture, bespoke lighting, and decor alongside my professional design services. I'm also partnering with a local contractor who will also be based in-house to create a seamless design-build team.
It's been a lifelong dream since I was a little kid to have my own store. I even did retail management for years in college and beyond so I'm really thrilled to make this vision a reality. I'm already in the process of picking the first artists and vendors who will carry and represent our brand – feel free to follow me on Instagram (@thedesignstalker) for more updates.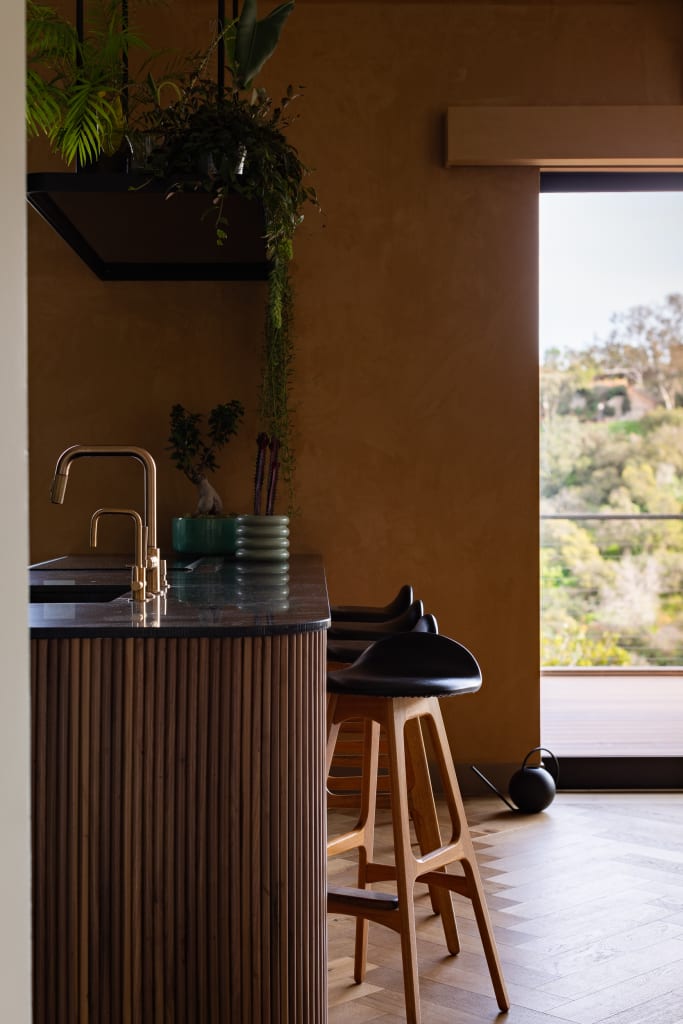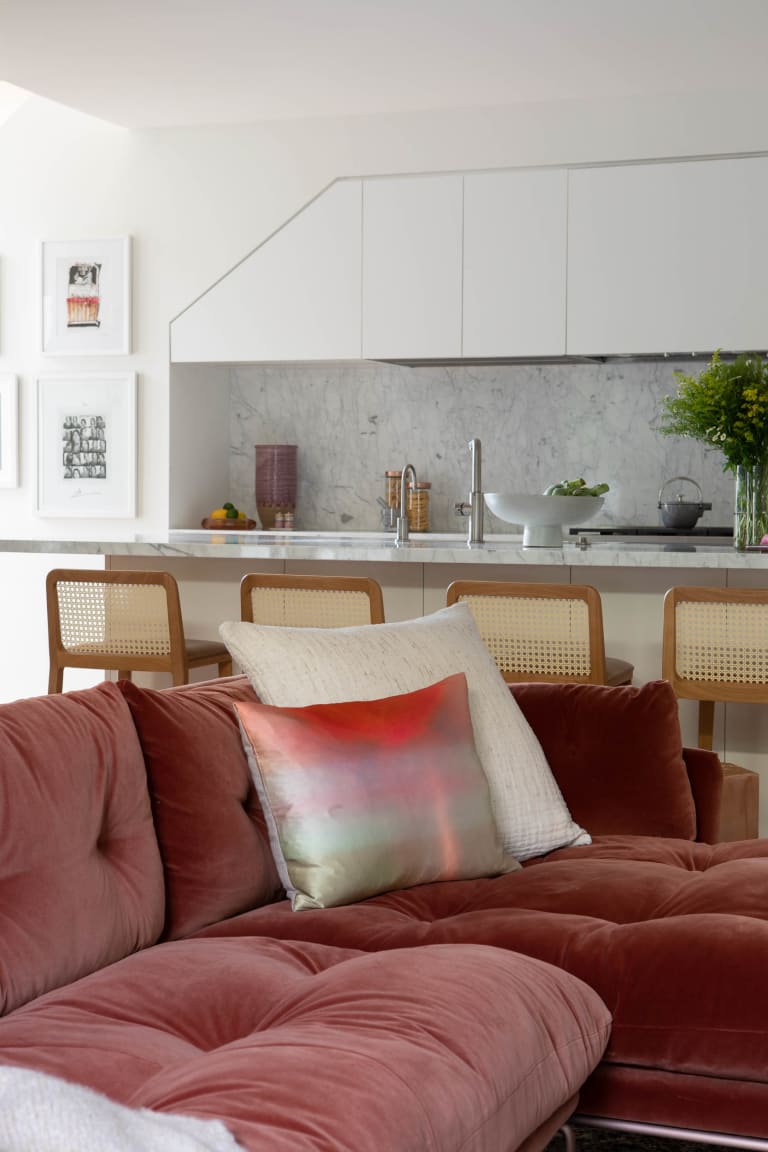 Is there a new design aesthetic, style, or concept that you're excited about for the future of interior design?
I'm genuinely curious to see how AI impacts the industry. I've played with Midjourney and a few other applications — let's just say I'm not concerned about losing my job anytime soon, but I'm excited to see what possibilities there are to assist in the design process.
I'm also relieved that a lot of trends are finally going out to pasture such as shiplap, chevron, and the Pinterest famous salvaged wood barn style. Goodbyeee — don't let the door hit you on the way out!