Abstract Texture Art by Nickhartist
Nickhartist, also known as Nicholas Hernandez, is an artist based in Sacramento, California. He focuses on relief paintings that reflect and absorb light. We sat down with Nicholas to learn about his design process, inspiration, and plans for the future!
How did you initially get into the art world?
Art has always been in my blood and I've always been creating since I was a child.  I actually went to College for Art and Graphic Design and began designing snowboarding apparel immediately after graduating and continued to do so for 15 years.  It wasn't until 2012 when I was living in Los Angeles, that I really started pursuing my art career experimenting in my small kitchen apartment with different mediums.  Once I began to create my own style, I began showing my pieces to my friends at first and then it started to blossom from there.  After living in LA for 4 years, I moved up to Oakland, CA and was fortunate enough to be part of a great art community and show my work at a couple different galleries.  Fast forward to now, living in Sacramento and having my own studio has really given me the space to work on multiple projects at a time, which is so nice!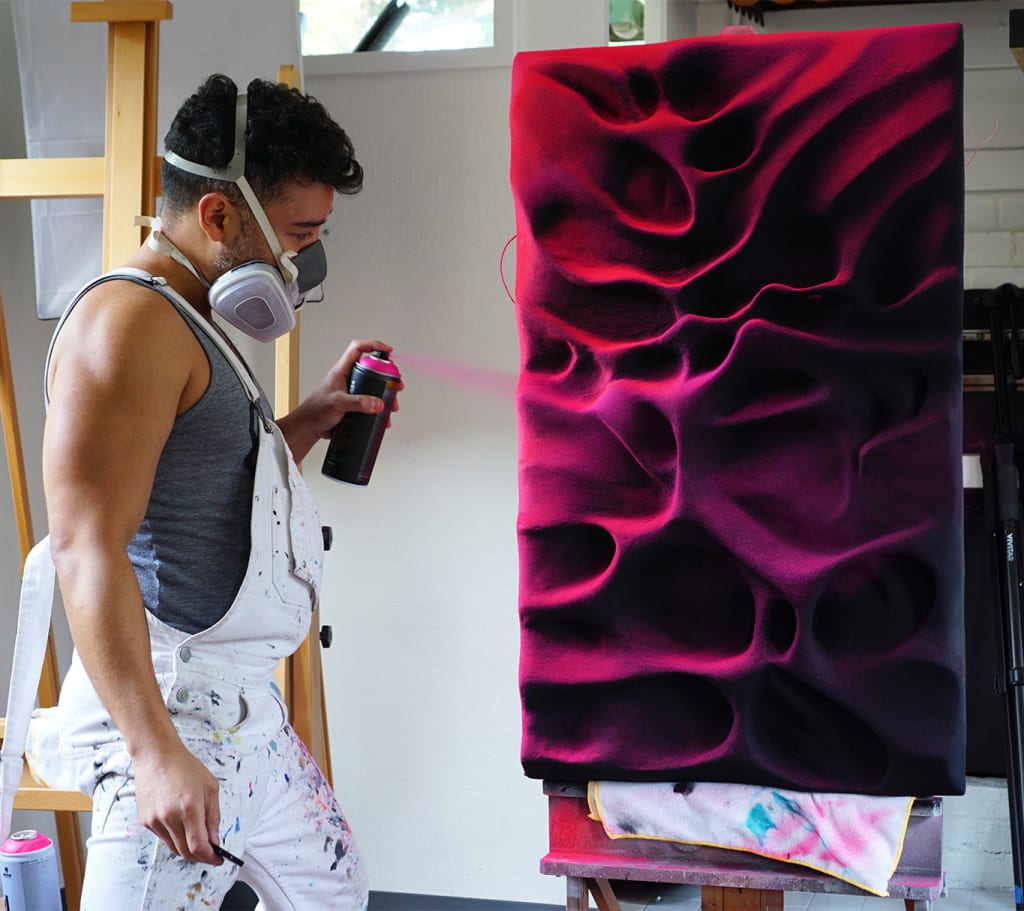 What kind of art do you create and how do you describe your style?
Where does your inspiration come from?
 My latest work is really inspired by nature, more specifically Iceland landscapes.  In 2019, my husband and I got married in Iceland and I really was inspired by every landscape that I saw.  The textures, the colors in the hot springs, and the dark black lava rock was all so beautiful to me!
What is the process like for starting a new piece?
I always have a sketch book and pen nearby because I randomly get ideas that pop into my head and I immediately need to draw them out before I forget!  So, a sketch would be my first step, then a rendering in photoshop to layout a composition, and then translate my concept onto the actual art panel to bring it to life.
What are your most common commission requests or what is your favorite kind of commission?
My most common commission requests would be "Magenta Haze" and "Black Tides"  With that said, I would never duplicate an original texture piece since they are all unique and one of kind.  I usually use those requests as a guide for the client and then create something special for them.  
My favorite kind of Commission is when the client gives me total creative freedom and let's me do whatever I want!  This is when great things happen and I kind really get in the zone and create something super unique!
What has been the most fulfilling part of being an artist?
Doing what I love and getting to wake up everyday knowing that I get to go to my studio and create beautiful things!  I am very lucky to be doing what I've always wanted to do and I never take it for granted.  It's very rewarding to know that I am creating art that I am proud of and that it's making people smile and feel something!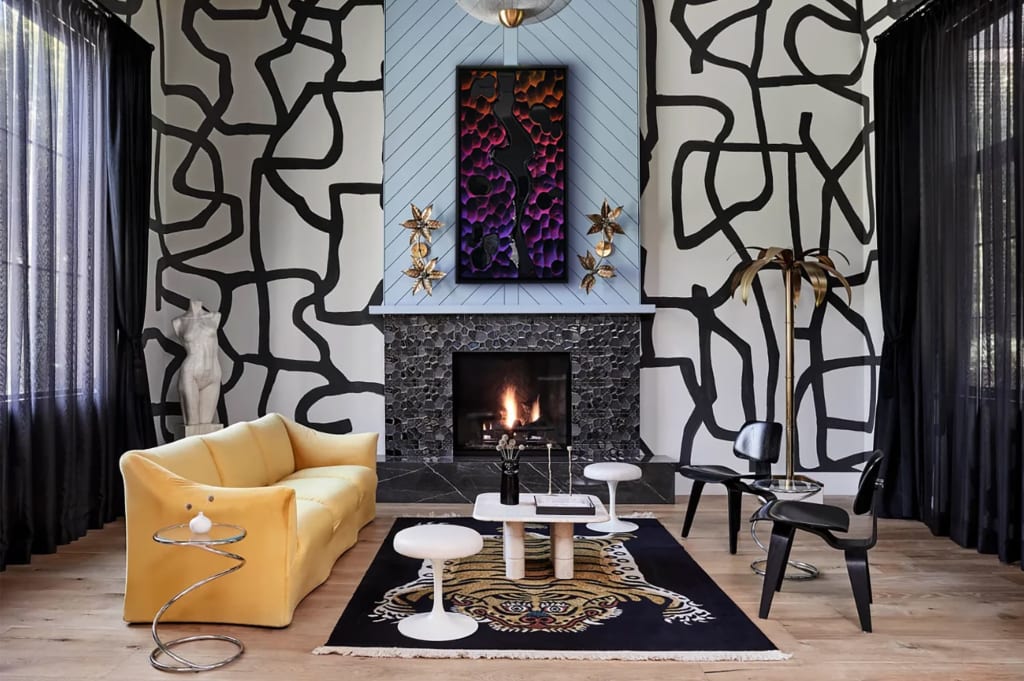 Do you have any exciting new pieces or projects in the works you can tell us about?
I am working on everything large scale this summer!  So, definitely be on the lookout for some show stopping pieces! 
Thank you to Nicholas Hernandez for telling your story, and dedication to not only Wescover, but the future of unique art.