Ambassador Spotlight: Tiffany White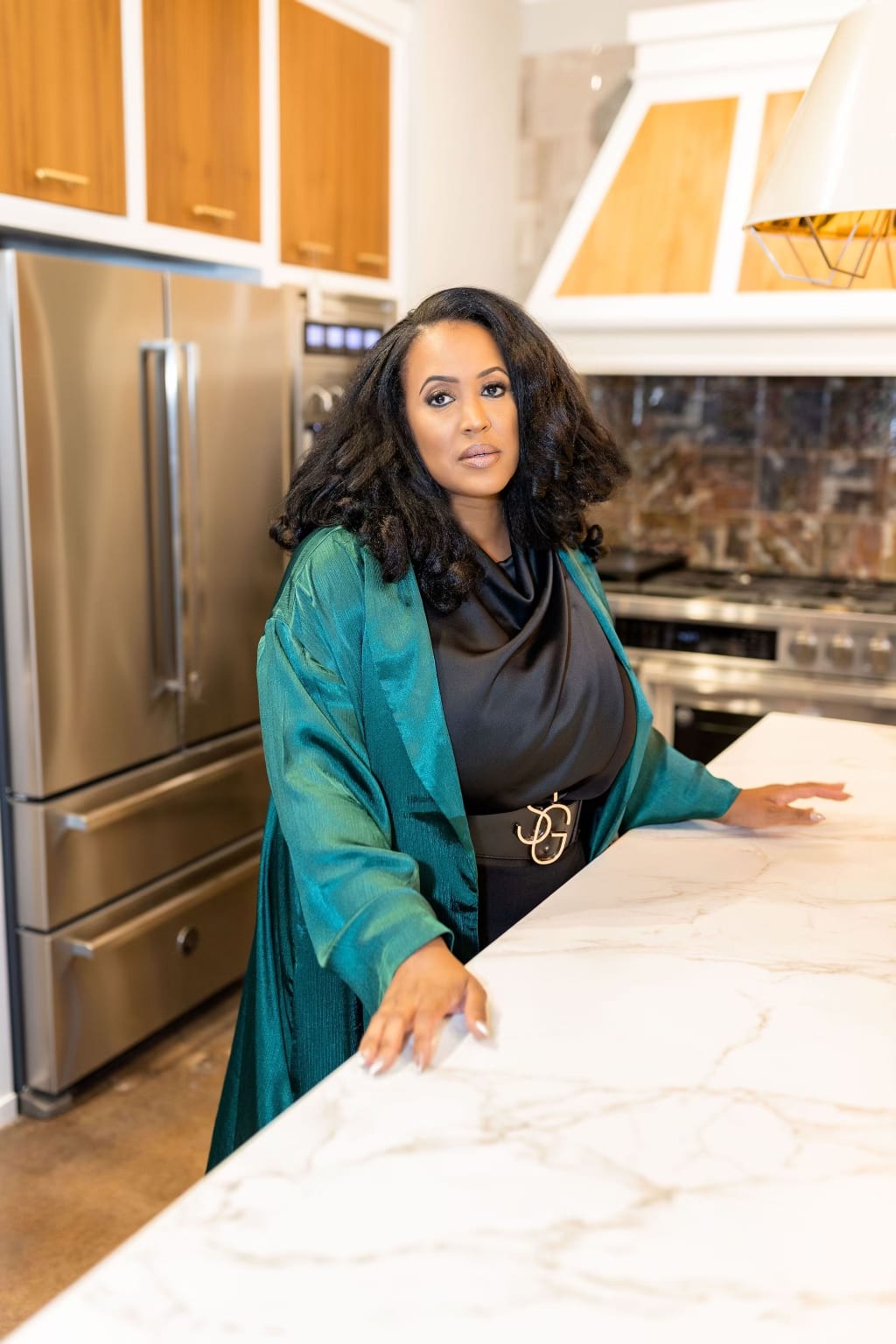 Wescover Ambassador Tiffany White is the founder of Mid City Design Group, a Texas-based interior design company curating bold, fun, and functional new construction, residential remodels, and commercial spaces. We sat down with Tiffany to learn how she got her start, her best interior design advice, and more!
How did you get your start in interior design?
I did not take the traditional route to become an interior designer. Interior design is a second career for me. I came to it by pursuing my passion and finding a purpose that excited me and allowed me to be creative.
My first career was as a compliance officer for the federal government. Interior design became my sign hustle in 2013 until my pipeline was enough that I could pursue design full-time. I officially started Midcity in New Orleans in 2013. I've been pursuing interior design full-time since January 2020.
I invested in a lot of different programs and sought an industry mentor to ensure that I'm providing clients with the best possible service and outcome. Midcity has grown to a full-service design group providing providing flexible design service including everything from new construction, material selection, remodels, and renovations to finding the best pillow to finish the space.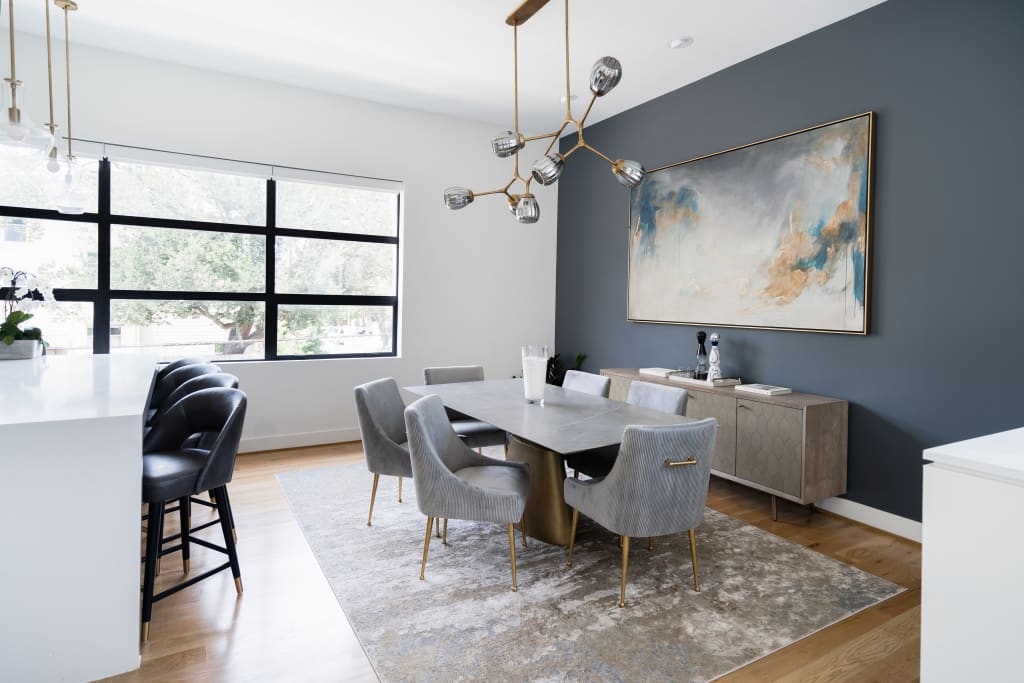 How do you describe your design style?
My style is very eclectic. You love to blend styles, whether it's those of a husband and wife or a person who wants a minimal and clean space but likes a splash of color.
Our style is not set in stone. We've done traditional, modern, Spanish, Art Deco, and everything in between. Basically, my style varies depending on our clientele.
What kind of projects do your clients come to you for?
Currently, I'm doing a lot of kitchens and bathrooms, but I also have a lot of living spaces (living rooms and family rooms) going on. I do a lot of reupholstered seating, which saves furniture from landfills.
What is the best piece of interior design advice that you have learned?
For designers, my advice would be: don't reinvent the wheel, just tweak it. First, find a good program and mentor and tweak the system to best fit your needs. Second, create lasting relationships with vendors to help with your procurement process. 
From a client standpoint, my advice would be to not go with the trend. You like what you like. There are always items out there that are modern, but that meet the style or look that you want. You don't have to go with the newest color, shade, and finish of paint. If you don't like bright colors, don't go bright.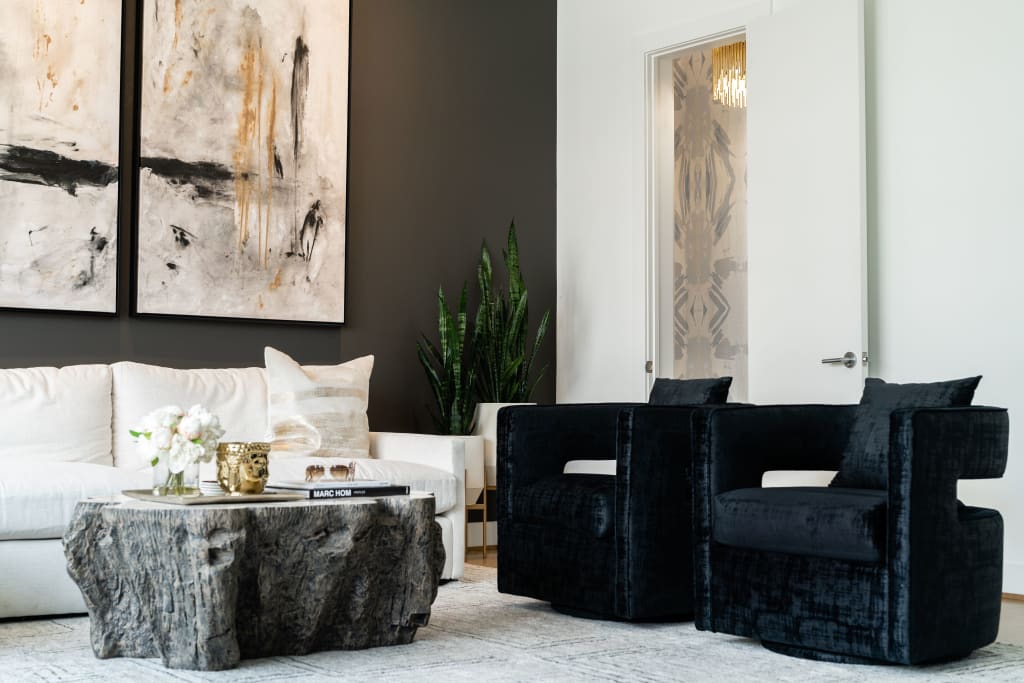 When it comes to sourcing, do you put an emphasis on local creators or artists where you can?
We source from local crerators and artist whenever possible. We work with a lot of local artists because we provide our client's with custom, originals it's they can't get from anywhere else. I try to have at least one or two pieces that are locally made in each project, whether it's a textile or an cymbal pendant light.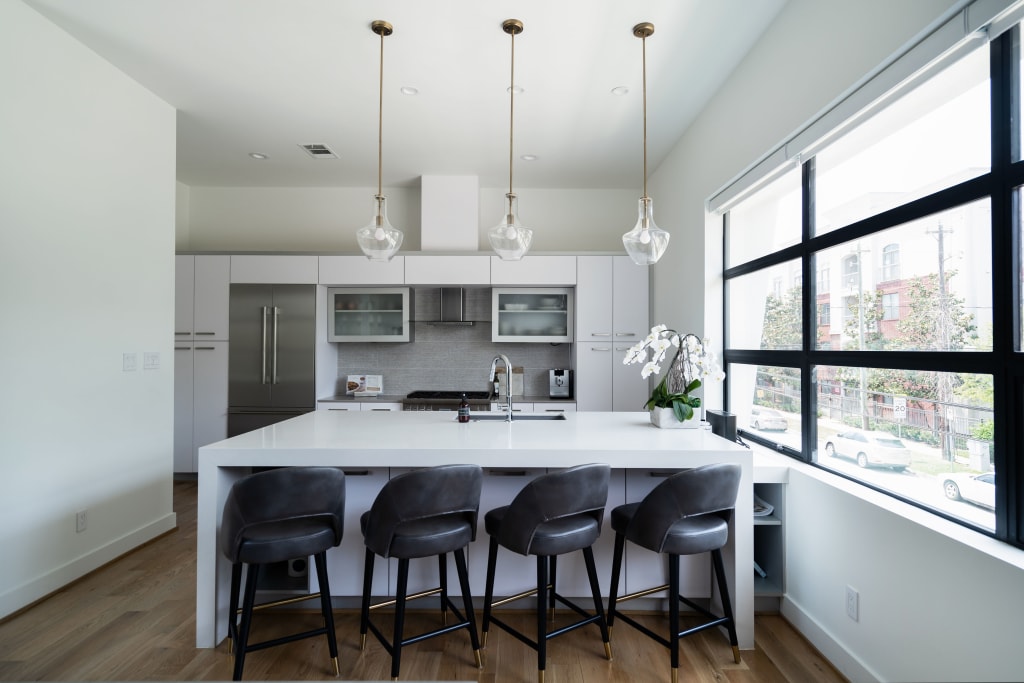 What excites you about the future of interior design?
What excites me the most is that we're in a time and space where color and shape is not a barrier. If we want something that's round and square and triangular, we just make it. 
I'm also looking forward to the different colors that are on trend for 2024. I look to fashion for my colors trends because I find that fashion color tends dictate interior color trends. I'm very excited about the vibrant purples and oranges that should be coming in a year or so.
What is your favorite project you have ever worked on?
There are so many of them. One of my all-time favorites is a little bungalow. This client found me online as they were relocating to the Houston area. They were very open to the design concept. It was fun. We used a local artist to create artwork on various materials, not just canvas, some of it was on acrylic and other mediums. I loved being able to think outside the box and use colors that most people wouldn't, like blush and muted blues. That was an amazing project. 
We've had some really exciting projects. We've also had projects where we've done a full home redesign—gutting the house and making it sleek and sexy. Right now, we're doing a hotel project, a barndominium, and a music company, which should be cool.