Ambassador Spotlight: Emily Taber-Moore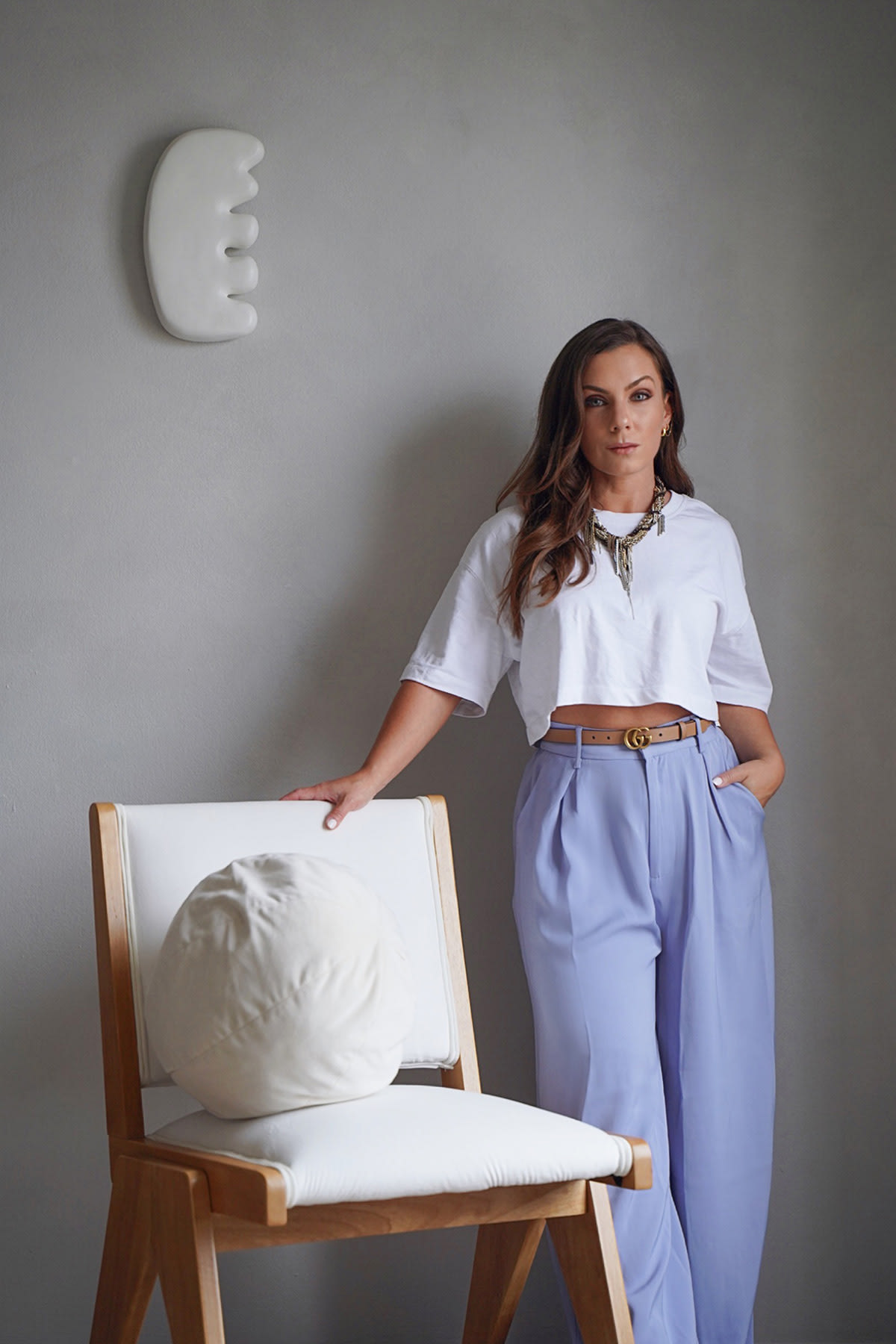 Wescover Ambassador Emily Taber-Moore is the founder of Studio Henree, a San Diego-based interior design studio focusing on high-end residential and boutique commercial interior design projects. We sat down with Emily to learn how she got her start, her best interior design advice, and more!
How did you get your start in interior design?
I started my design journey at a young age, around 9 or 10 years old. At that time, I found myself constantly rearranging not only my room, but also my brother's and my friends' rooms. I didn't fully understand or know what interior design was then, but I knew that I had an odd addiction to spatial arrangements and the interplay of colors and materials in a space. After I graduated 8th grade, I remember I told my parents that I refused to go to high school unless they let me re-do my room. That pivotal moment set the stage for everything that followed, as even in my teenage years, adults began asking for my design advice.
I went to college and did a four-year design program that immersed both the conceptual development of interiors and architecture.  During this time, I also studied abroad for a semester in Florence, Italy which enriched my understanding of design and architectural history on a more global scale. However, graduating in 2008 at the height of the economic recession with my BFA in Design and Architectural Studies in hand, finding an actual job in the industry was challenging. For years, I persevered and worked my way up from internships, furniture retail, high-end designer showrooms and various design firms. It has been a journey, but also a blessing because I gained extensive knowledge over those years, learning all aspects of vendor relations and the intricate details that shape the business aspect of design. 
Helping people transform the way they live will forever remain a passion of mine, and I can genuinely say that I will never get tired of it.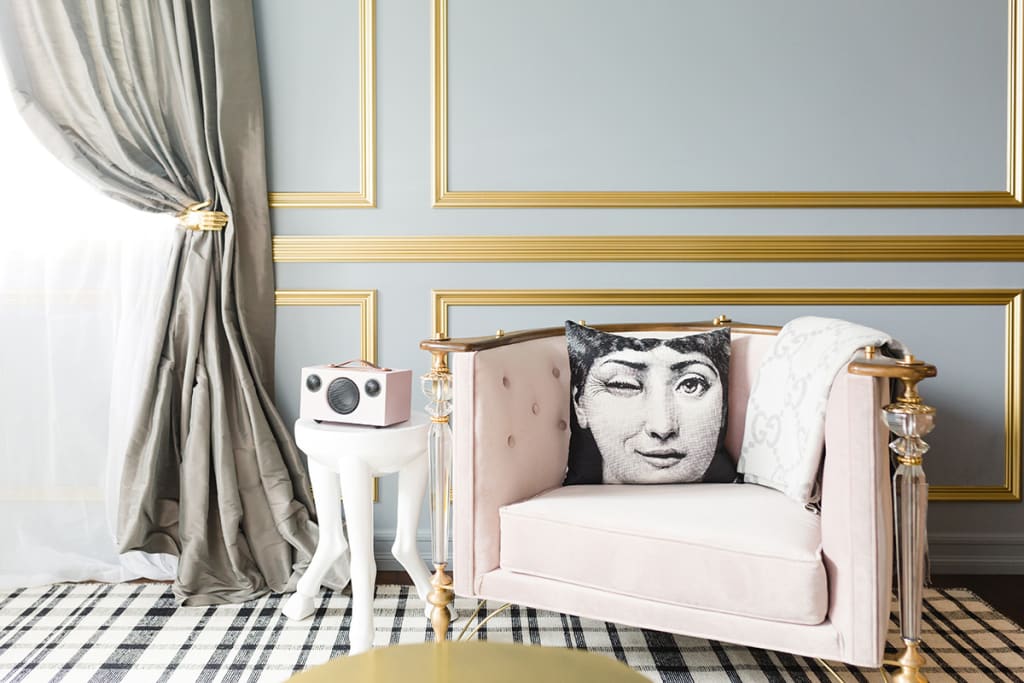 How do you describe your design style? Do you have a signature throughout your work?
I don't have a signature style per se, nor do I want to be categorized by a singular approach. I love creating spaces that are both refined and inviting, but never conventional or overly formal. I believe in blending classic elements with unexpected touches, infusing personality and vision into each project. My aim is to design spaces that make people feel inspired and uplifted while reflecting their unique taste and lifestyle.
What kind of projects do clients come to you for?
I am fortunate to be involved in a diverse array of projects, spanning from residential to boutique commercial spaces. Clients approach me for various levels of interior design services, ranging from small-scale updates to complete transformations. I help them transform their homes into sanctuaries or create captivating environments for their businesses. I also collaborate with architects and builders on new construction and renovations, ensuring that every detail is carefully considered. No matter the project, my goal is to exceed my clients' expectations and bring their vision to life.     
When it comes to sourcing for your projects, do you put an emphasis on local creators and artists?
Yes, definitely! Supporting local creators and artists is a core value at Studio Henree. I firmly believe in the power of collaboration and the positive impact it has on communities. By sourcing from local artisans, craftsmen, and artists, I not only contribute to the growth of the creative ecosystem but also infuse each project with a sense of place and authenticity. Plus, working closely with local talents allows for unique and customized pieces that truly elevate the design.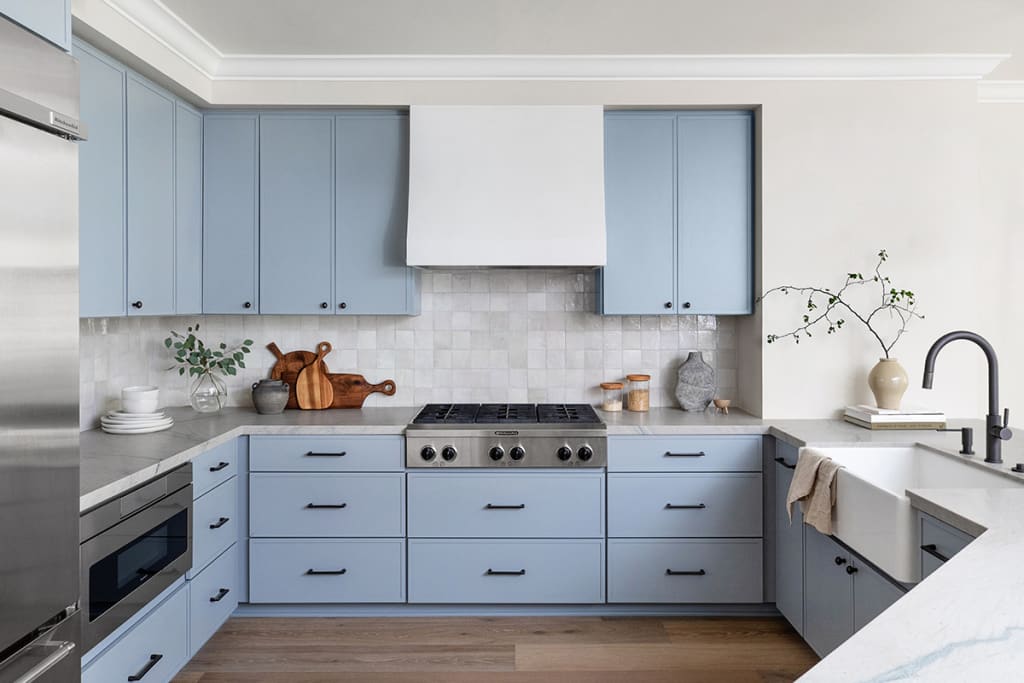 Is there anything new in interior design that you're currently excited about?
Brass has long reigned in the spotlight as 'the' luxury material, but chrome and stainless steel are making a huge comeback. I kind of love it. The midcentury modern craze has resurged and I love the idea of mixing these materials with a timeless aesthetic to create a bold and modern statement. 
A richer, moodier color palette is something else I am also excited to see more of. We seemed to have gone through a very monochrome white and beige period for a few years. It brings me joy to see that color is much more embraced now, particularly through the use of stone, limewash or Roman Clay applications. There is something about saturated earthy hues that envelopes you in a layer of warmth.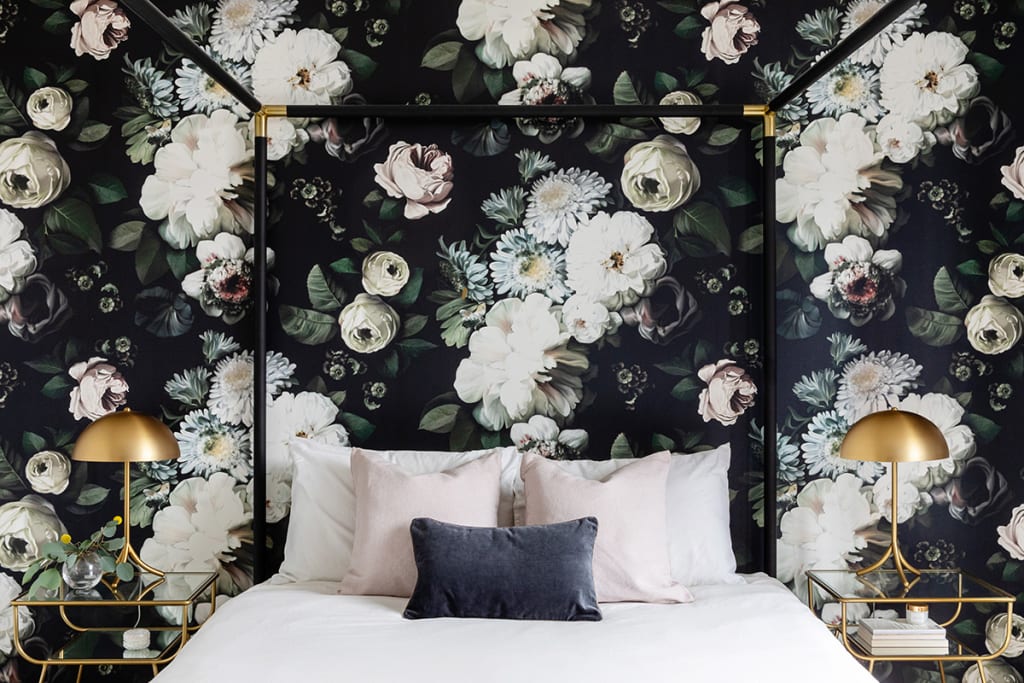 What's a rule of thumb you have learned that you think any new interior designer should know?
One invaluable lesson I've learned is the importance of balance. It's crucial for new interior designers to understand that balance goes beyond just visual aesthetics. It involves finding harmony between different elements like colors, textures, scale, and proportions.
Whether it's creating a balanced color palette or ensuring the furniture arrangement flows well within a space, balance is key. It's about creating a sense of equilibrium and visual appeal. Striking the right balance allows a room to feel cohesive and inviting.
However, balance doesn't mean everything has to be symmetrical or identical. Embrace asymmetry and unexpected pairings to add interest and intrigue. The key is to find that sweet spot where each element complements and enhances the others.
So, my rule of thumb for new interior designers would be: Embrace the power of balance, experiment with different compositions, and trust your instincts. Ultimately, it's about creating spaces that bring joy and harmony to those who inhabit them.