How To: Commission a Creator on Wescover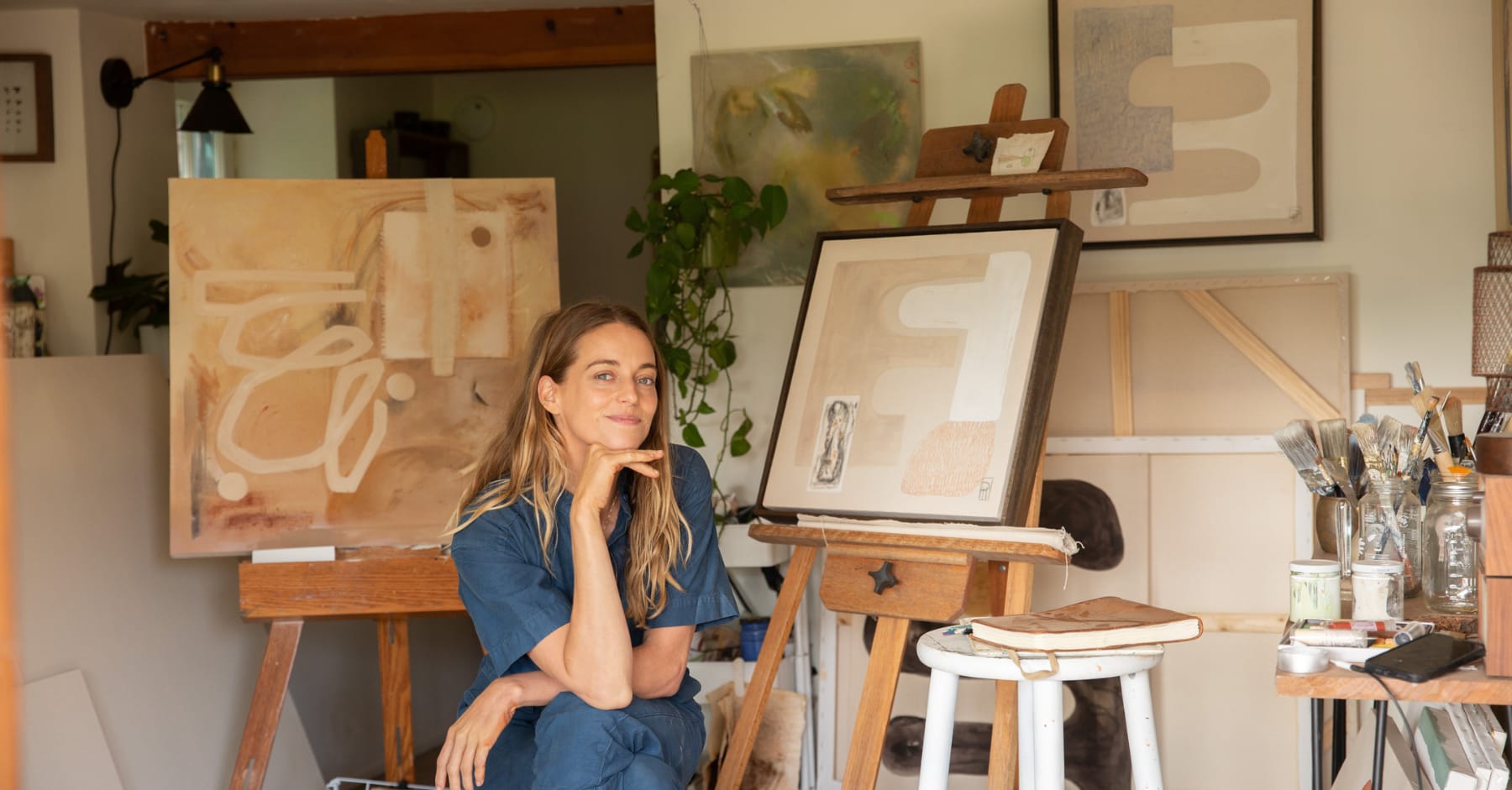 On Wescover, you can easily commission independent Creators to craft original pieces according to your unique vision. Using our platform, directly connect with a Creator to collaborate on your bespoke project with confidence thanks to The Wescover Promise.
Here's a quick guide on how to request a customized project!
How do I connect with a Creator?
There are two ways to submit a custom request order to a Creator:
1. On a specific item's page click "Request Custom piece", "CUSTOMIZE THIS PIECE Ask the creator", or the "Ask the creator" button. All links will open the message box where you can reach out to the Creator directly to start bringing your vision to life.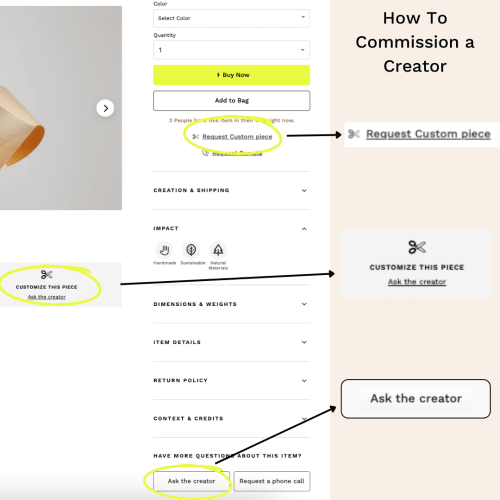 2. Connect via a Creator's page. Click the "Inquire to Commission" button to send a direct message.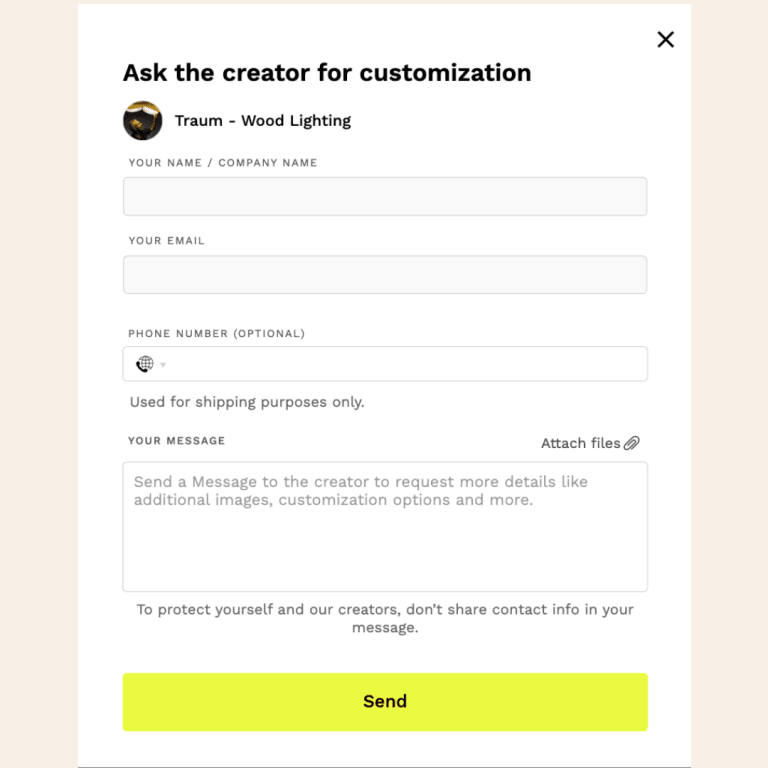 Interested in an original piece but don't know where to start?
If you don't have a specific Creator or item on the Wescover site in mind, we have you covered! Under the Creators tab, click "Commission a Creator". You'll be directed to a form where you can provide the broad outlines of your project, and we'll match you with Creators who can bring your idea to life. The form even gives you the option to specify your preferences on an aesthetic, material, and social or environmental impact, ensuring that your project meets your vision on all levels.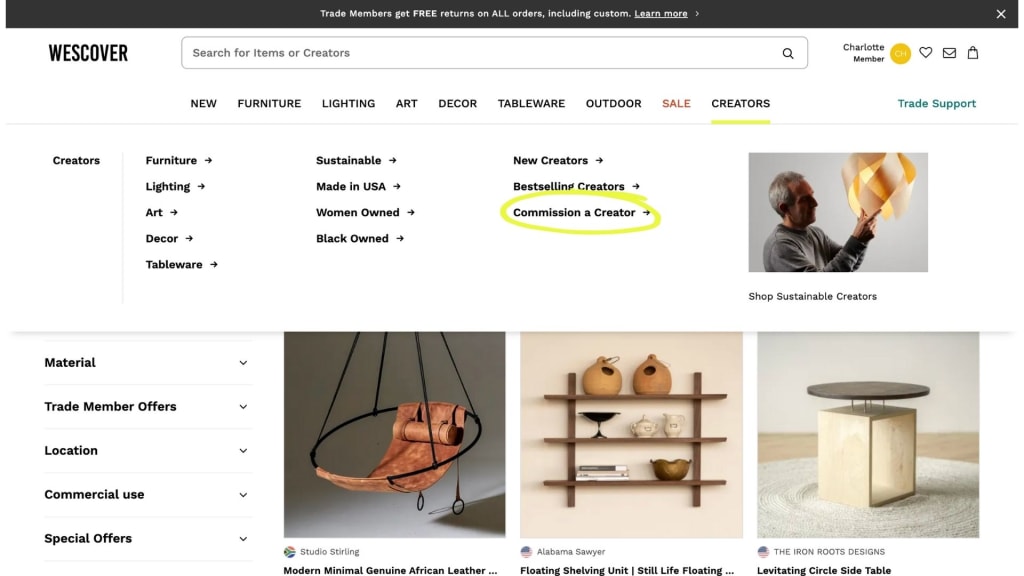 Another option is to browse all Creators that are accepting custom orders or commissions by using the "Accepting Custom Orders" filter. Here, you can explore thousands of commissionable Creators and check out their work.
What designers are saying:
"Kristina was absolutely great to work with, her attentiveness and attention to detail is incredible. We were incredibly pleased the outcome of the ceramic bells and process of creating a custom piece."