How To: Trade Loyalty Status Program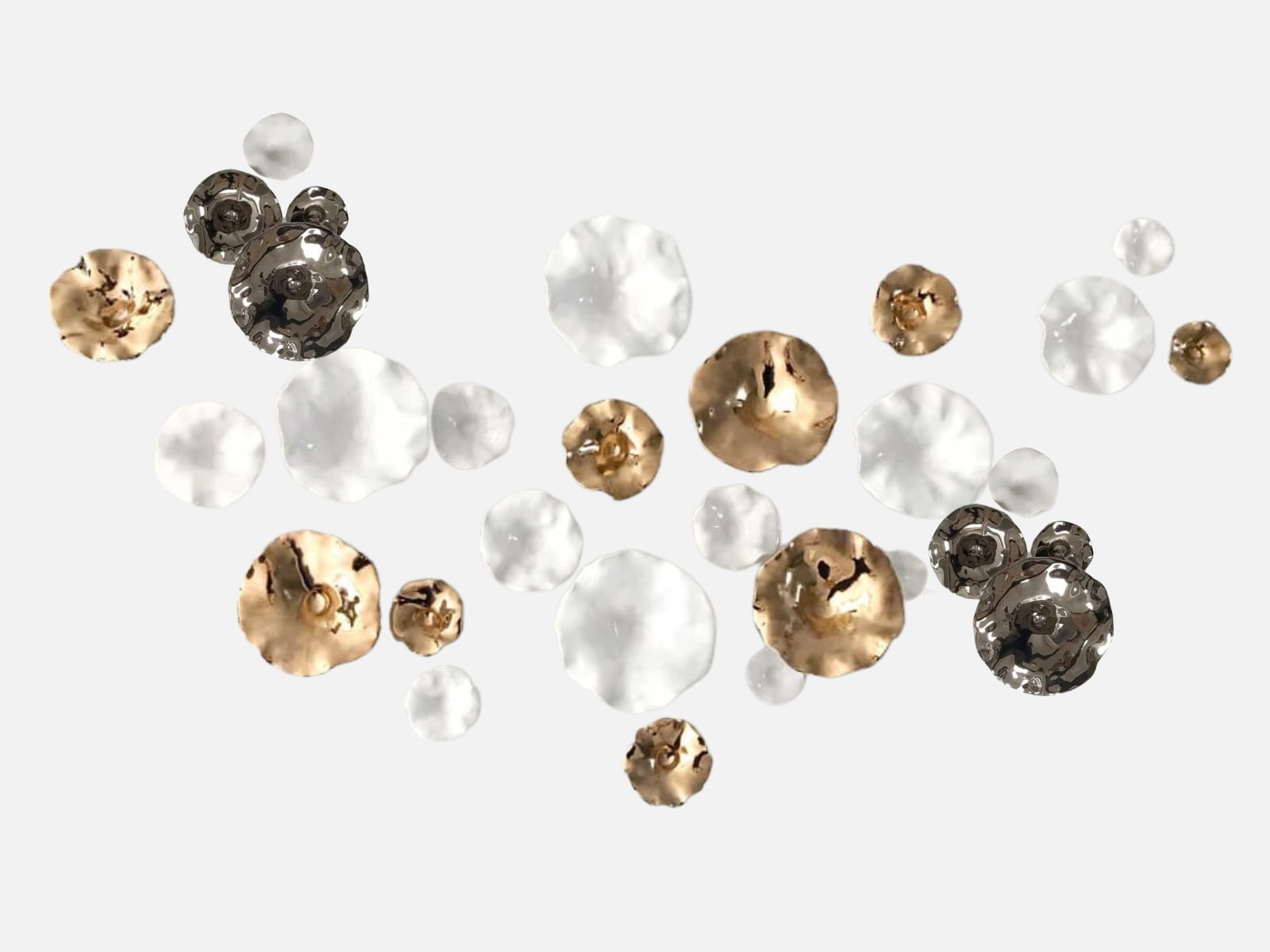 The Trade Loyalty Status program is another special rewards benefit for Wescover Trade Members. The three different tiers (Member, Silver, and Gold) vary based on the amount spent by a Trade account within a trailing 12-month period. Read more below to learn about this program!
What are the three Trade Loyalty Status levels?
1. Member Status
2. Silver Status
3. Gold Status
Member Status: Upon joining the Trade Program, Trade Members automatically receive the Member Status. As a Member, you gain access to a range of Trade benefits, including exclusive Trade discounted pricing, 5% credit on each purchase, a dedicated account manager, and free returns.
Silver Status: To achieve Silver Status, a Trade Member needs to make purchases totaling $7.5k or more within 12-months to unlock an additional 5% discount (on top of Trade Member benefits).
Gold Status: The highest Status is Gold which is attained when a Trade account spends $20k or more within 12-months. Once achieved, Gold Members unlock an additional 7% discount on top of Trade Member benefits.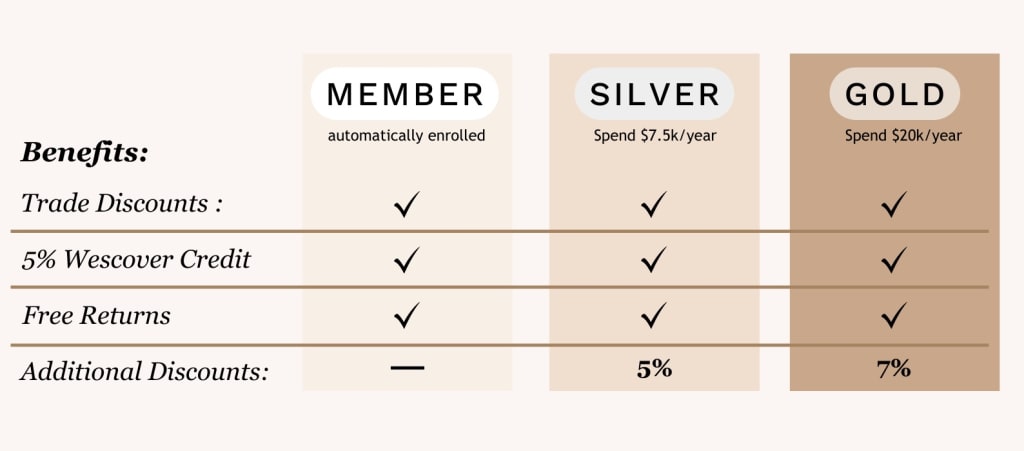 How do Silver and Gold Status Members redeem their additional discounts?
Silver and Gold Members will receive a unique code to apply at checkout to redeem their additional discounts. They will be notified of their Status via email from Wescover.
It is important to note that the additional discount is applied to the goods being purchased (not shipping or taxes). Additionally, Status discounts cannot be combined with other discounts (with the exception being Trade Member discounted pricing).
Please also note:
This program is only available to registered Wescover Trade Members.
The purchase value that contributes to your Trade Loyalty Status level remains valid for one year from the date of your order. This means that any purchases you make within the trailing 12-months will count towards your status level and determine the associated benefits and discounts you are eligible for.
Trade spend thresholds and associated discounts mentioned above are subject to change.

Featured Photo Items: Porcelain Flowers Wall Hangings by Maap Studio