Designer Spotlight: Devon Grace Interiors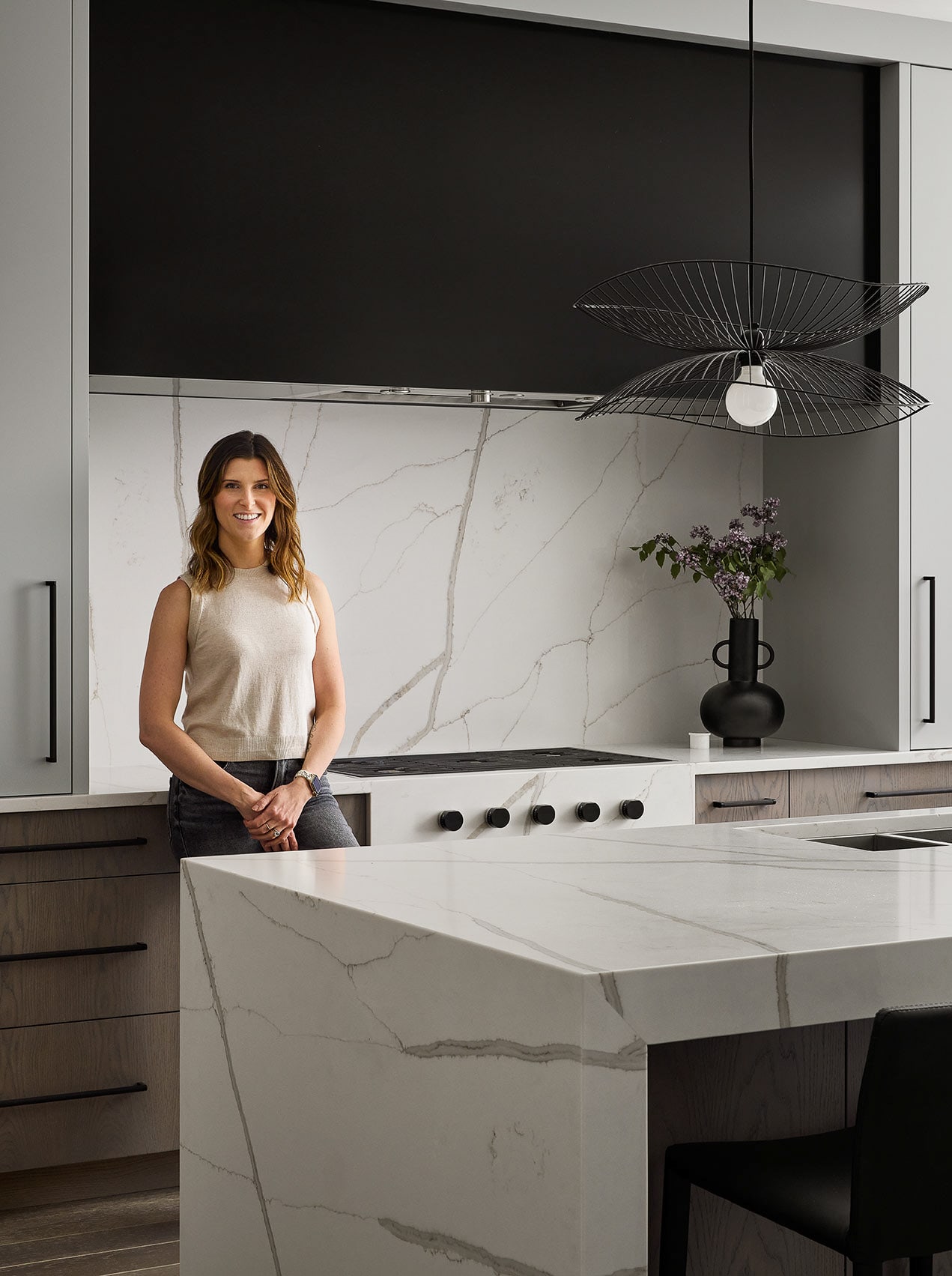 Devon Grace Interiors is an award-winning full-service design and general contracting firm specializing in inspiring luxury residential and commercial projects. Based in Chicago and led by husband and wife duo Devon and Michael Wegman, DGI synthesizes architecture, construction, and design disciplines to create thoughtful spaces to live, work, and play. We sat down with Devon Wegman to learn about how she got her start, what she's excited about for the future, and more! 
How did you get your start in interior design?
My career began in architecture. After gaining some exposure to the industry by interning during summers in high school at an architecture firm, I went on to Northeastern University in Boston, MA to earn my Bachelor's degree in Architecture. While studying at Northeastern, I worked at two different architecture firms for my co-ops (an extended internship) and gained more insight into the industry, narrowing my focus for my future career. It was during my second co-op, that I was introduced to the parallel world of Interior Design, and that was when I made the decision to change course and attend graduate school for my Masters in Interior Design. Upon graduation, I worked at several firms, gaining experience in luxury residential, hospitality and commercial design. After several years in the corporate world, I decided it was the right time to try to build my own firm. That was when DGI was born.
How do you describe your design style?
I love to describe my style (and DGI's signature) as "simple yet significant". We put so much thought into our designs to ensure that each detail is thought through carefully and tailored to the unique user's needs and aesthetic. Yet we do our best to edit down as much as possible (which is easier said than done) to ensure the final result isn't overwhelming but instead, something that feels well designed and comfortable to live in. Most of our clients are young families, and it's important to us to create a space that feels unique to them yet feels like it can grow with them for years to come. Keeping the design clean and fresh is the best way to achieve that, in my mind. It creates a backdrop for the accessories of life to fill and adapt with over time.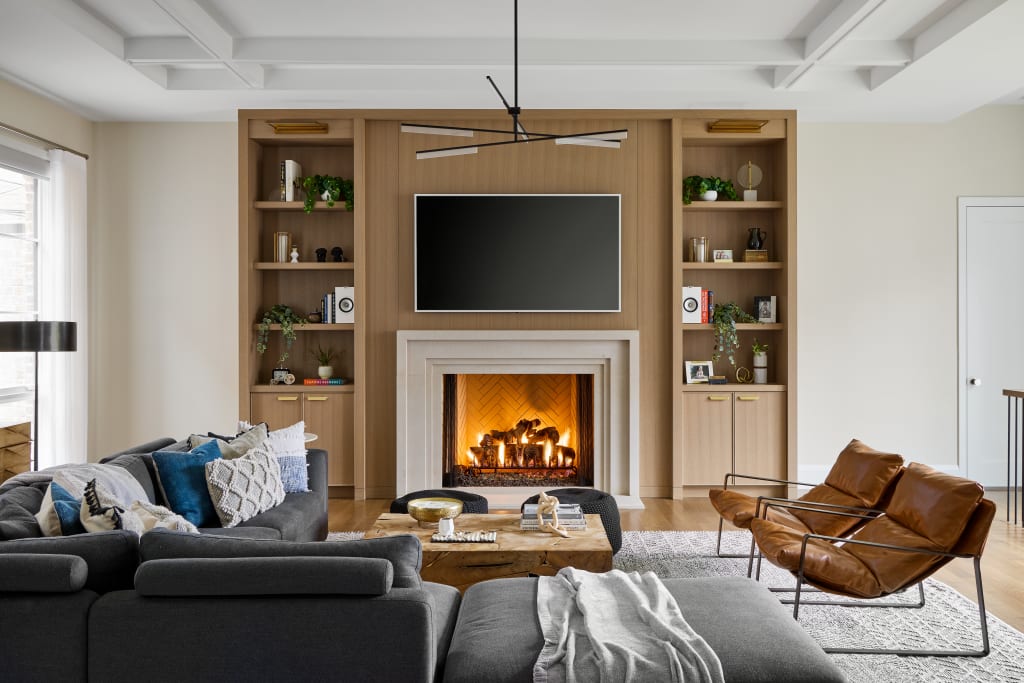 What is the best piece of interior design advice or rule of thumb you have learned?
Don't be afraid to push boundaries when it comes to design. But be professional, and work through the complicated details before presenting something. The simplest, cleanest looking designs are often the most challenging to implement, so do the due diligence to walk through each step and ensure every detail is thought through properly. This is what sets apart amateur designers from excellent ones.
What kind of projects do clients come to you for?
Most often, we are hired to design the interior architecture (essentially everything from drywall in) for new construction homes and then to furnish them with soft goods (furniture, window treatments, artwork and accessories). We also operate as a design-build firm, so we are hired when clients want to gut and remodel their homes. We'll design every detail and then execute on it ourselves, providing a one-stop-shop for our clients and a streamlined process in an otherwise complicated and crowded field.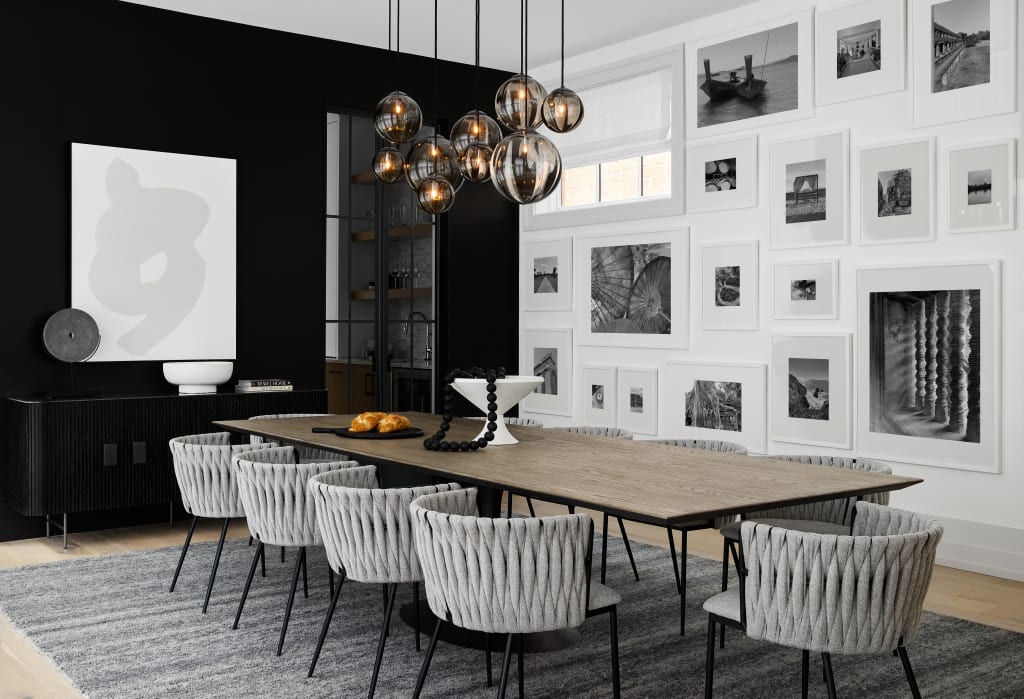 When it comes to sourcing, do you put an emphasis on local creators and artists?
Yes, I think every project needs some unique touches from local artisans and creators. It's always important to us to bring in artwork, decor, or even furniture pieces made from local creators and artists as a way to add a layer to the story of the home and make it feel truly unique and bespoke.
What is a new design aesthetic, style, or piece are you currently excited about?
I've really been interested in bold, statement light fixtures lately. Our team has been going above and beyond with this lately and almost every project has at least one light fixture that is truly the gem of the home. I view light fixtures like the jewelry of the home and love how just the right one can elevate a space more than any other element could. My recommendation is to go big and go bold with your light fixtures.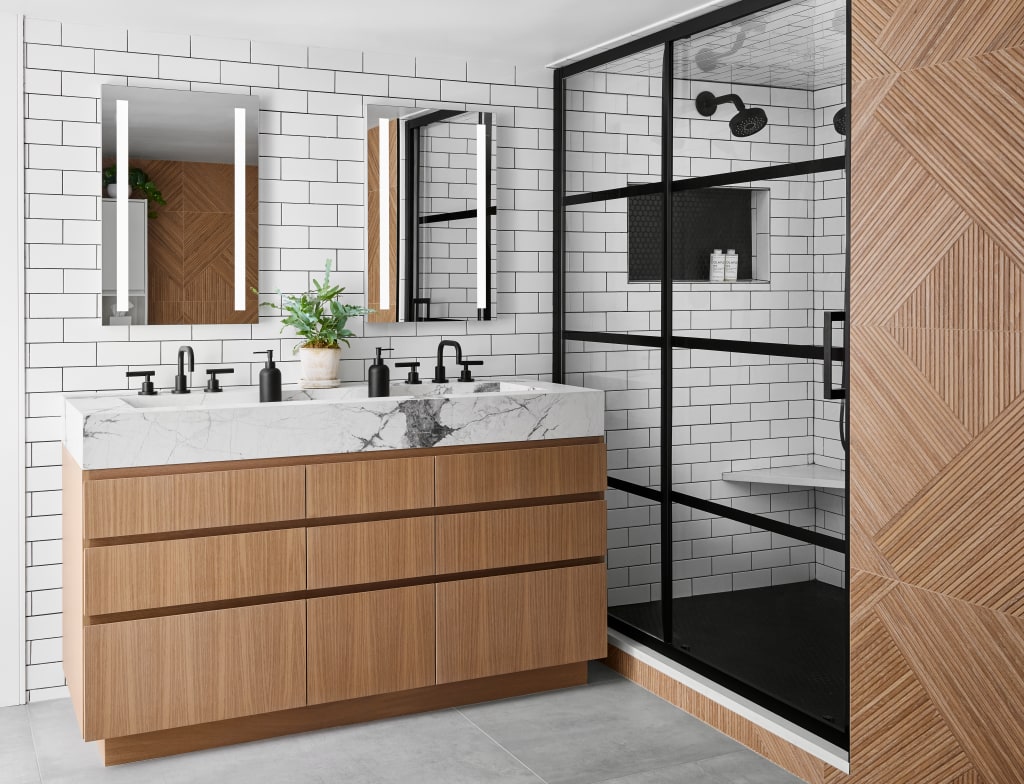 What excites you about the future of interior design?
I'm really excited about how much momentum interior design seems to be gaining in the residential world. I think social media has played a huge part in this – people are seeing what others are doing in their homes and getting inspired or excited to elevate their spaces too, and trust professionals to do that for them. I truly believe that having a well-designed home is the foundation to a happy life. Our surrounding environments have such a strong effect on our moods, productivity and lifestyle habits. By creating a space that feels well designed and custom to you, you are setting yourself up for a successful future.
Do you have any interior design trend predictions?
I think we're swinging hard away from the days of neutral grays and now more and more people are open to incorporating bold colors in their spaces. I personally prefer incorporating nature-inspired colors, like deep blues and greens, warm terra-cotta or rusty golds. By incorporating colors like this, spaces feel rich, warm and inviting while still also feeling neutral and timeless.