Creator Spotlight: Elizabeth Prince Ceramics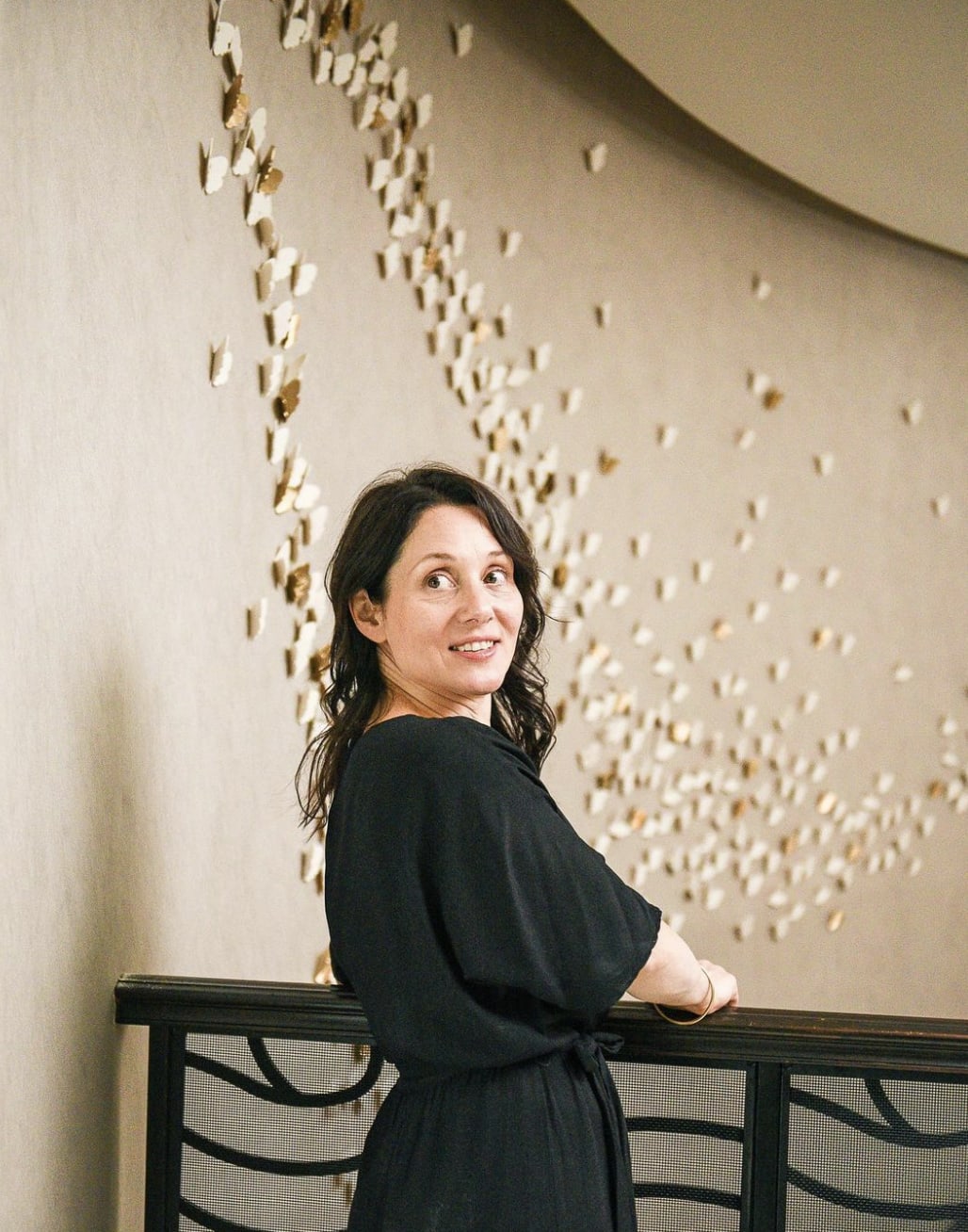 Elizabeth Prince is a ceramicist based in the UK creating contemporary installation art for walls in homes and commercial spaces. With a career spanning 25 years, Elizabeth seamlessly blends her experience in interior design with the allure of the natural world. We sat down with Elizabeth to learn about her process, how she got her start, and what she's excited about for the future!
Please tell us about yourself! How did you get started in the art world?
I'm Elizabeth Prince and I have been making ceramics for about 25 years. I still love working with clay just as much as I did when I first picked some up all those years ago! After studying fine art at degree level, I worked as an Interior Designer for eight years, designing interiors for luxury homes in the north of England. During this time, I was pursuing my ceramics as a hobby. Eventually I decided to take some time out to travel, and when I got back, I thought I would try and sell some of my ceramic artwork… That was fifteen years ago – I've been more successful than I ever dreamed I'd be when I first started out.
Where do you get your inspiration and what does your creation process look like?
Most of my work is inspired by the natural world and by the concept of bringing the outside, in. I aim to capture the ephemeral, for example, the moment of a bird in flight, the short life of a butterfly, or blossom on a breeze, in one of the most long-lived natural materials of all – ceramic. I want to bring the outside in, because modern life can feel quite separate from the natural world and I don't think I'm alone in a yearning to reconnect to nature. So, I try to bring that feeling into the interior spaces we inhabit.
As for my process, everything starts with soft clay and all my processes are slow and handmade. Everything is made in my UK studio using traditional processes and tools. Slabs are formed, clay is pinched, squashed, cut, joined and carved to create unique wall art. That work is then slowly dried and then fired at unimaginably hot temperatures to create solid and often bespoke artwork for your interior walls. In short, soft clay, from the earth, carved and turned into solid form by almost volcanic, unimaginable heat.
What has been the most fulfilling part of running your business?
There's something about clay, I am utterly compelled to work with it. Ever since I first started working with the medium, I didn't want to stop. So, to be able to get to work with it every day is incredibly fulfilling. Also, I love installation art. I studied it at degree, but found that it was not relevant to people outside of the art world, and I thought that was a shame because it has so much to offer in terms of the enormous difference it can make to the feel of a space. That's why I decided to make installation art that was relevant and accessible to people outside of traditional gallery spaces, to fit into and enhance homes and commercial spaces for example. It's a real joy, and an honor, to see my installation pieces inside people's private homes.
How do you typically go about creating custom commissions?
The most important thing about creating commissions, is being a good listener. It's a privilege to make something for someone's home or business and I never lose sight of that fact. So, the first and last thing we do is listen. Once we understand what our clients' needs are, and what their space is like, we then create a design and present that, drawing on some of the skills I learned as an Interior Designer. There are often custom sizes, colours and quantities involved, but as every space is different, we tailor the process to suit the needs of the job. We then have a lot of tools to make their experience low in stress, such as our plans and full size templates.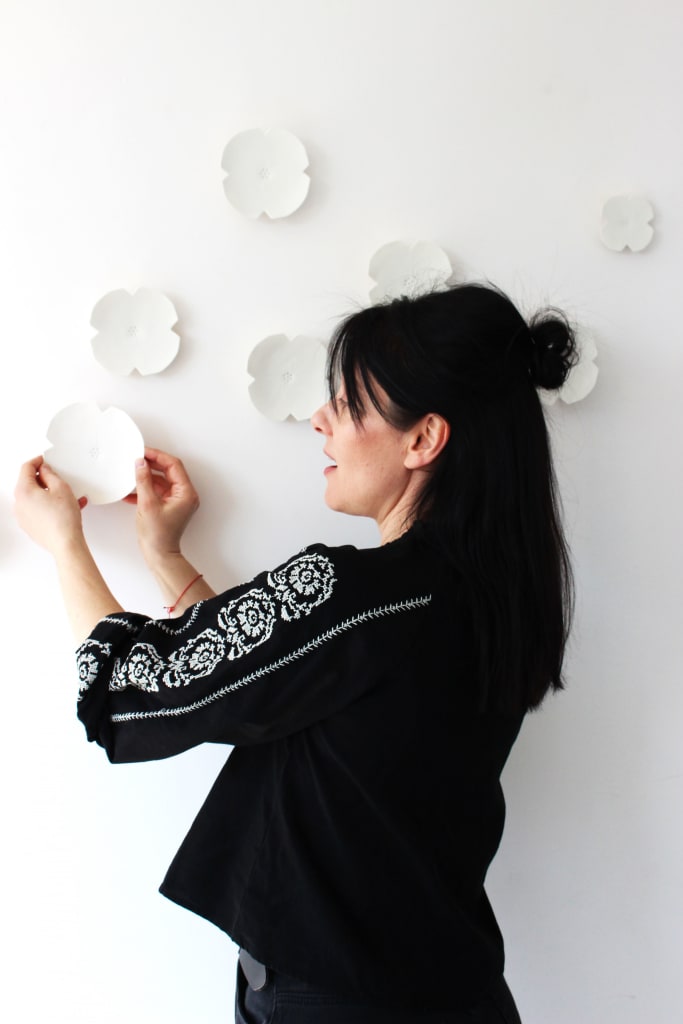 What are your favorite commissions to work on?
This is a tricky question to answer, but as long as lovely people and clay are involved, they're all my favorite! Large scale pieces always have the wow factor and are immensely challenging and fun, but smaller groups that fit perfectly in homes have an intimate feel and are fun in a different way. They are people's gifts to themselves, the objects they choose to bring joy to their homes and I really love that process and the conversations that lead there.
What are you most excited about for the future? Are there new designs or collections in the works?
The last few years have really been a whirlwind with lots of commissions and custom orders which has been wonderful. As always, working on more projects like that is super exciting because each one is different and there is always more to learn. Recently, I have released some new work that all sold out straight away and I already have a waiting list for more of those pieces so really excited to make some more of those. It's wonderful that this new work has been so well received! I can't wait to see some pictures of them in situ and to further develop them, hopefully with some larger groups next. I'm also looking forward to taking part in some exhibitions and working with more galleries in 2024, so we will see where that leads too!